Postcards from Pittsburgh - June 2001
Click on each picture for a larger version.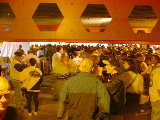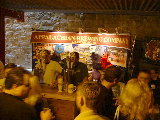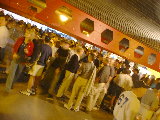 The Pennsylvania Microbrewers Fest
I paid a visit to this excellent beer festival, held in the car park of the Penn Brewery, and sampled some of the wide range of locally brewed beers. There were thirty different breweries represented, and over a hundred different beers. As you can see, after trying fifteen of them it was time to weave my way home!
2 June 2001
---


Six Flags, Ohio
A fun day out, with lots of roller-coasters and other rides. On the left, the things sticking out are people's feet. On the right, the brand new "X-Flight" ride where you fly superman style suspended from the car. (I refused to go on either of these.)
Announcement: I will never, ever under any circumstances ever ride on a suspended roller coaster ever again. Ever!
9 June 2001
---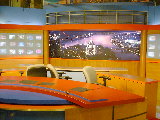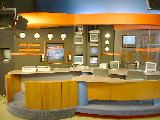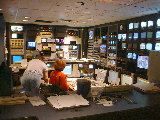 KDKA-TV
As part of the Arts Festival, TV and radio station KDKA were giving tours of their studios in downtown Pittsburgh and I had a very interesting look around. Left and centre, the main news studio, and on the right the master control room where the three TV stations are put together and monitored.
10 June 2001
---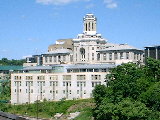 Architecture in Oakland
Further exploration of the buildings of Pittsburgh with a visit to Oakland. From left to right: Some of the buildings of Carnegie Mellon University, The Cathedral of Learning, and the Heinz Chapel.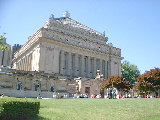 On the left, another church, and on the right the Soldiers Hall, where a graduation ceremony was just finishing.
17 June 2001
---
Field Day 2001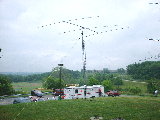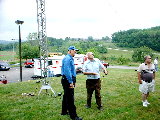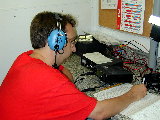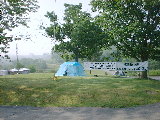 On Field Day radio hams all over North America set up their equipment outside and operate for twenty-four hours without the aid of mains electricity. The idea is that we would be called on to provide communications in a time of national crisis. It's also a lot of fun, and gives hams like me who have little or no equipment at home a chance to "play radio".
From left to right:
Saturday was very dull with occasional showers. Here's the main tower with a three element tri-bander on top. Behind you can see the emergency control trailer kindly loaned to us by the Salvation Army, in which we located most of our transmitters.
Wire antennas are erected in the tree tops using a slingshot!
40m CW on the air (Translation for non-hams: Morse code).
Me operating on the 20 metre band.
Sunday morning, and nicer weather.

23 June 2001