Postcards from Orlando
Click on each picture for a larger version.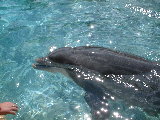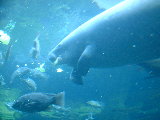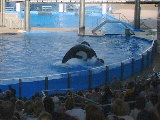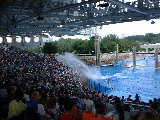 Seaworld Orlando


At the start of a week's holiday in sunny Orlando, Florida we visited Seaworld, where we "interacted" with dolphins (i.e. we touched them and they splashed us) and saw manatees and a killer whale show, amongst other things. Note the audience getting very wet in the last picture!



We also took the opportunity to advance our education with a course at the Budweiser Beer School! (Why is this at seaworld? I don't know.) Did you know that 9 per-cent of the rice grown in the United States goes into Budweiser beer. Yeuch! We also learned that it should not be served in a frozen glass - something almost every barman in America seems to have forgotten.
30 September 2001

---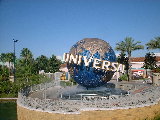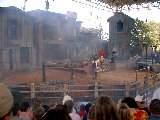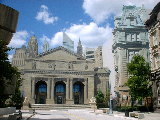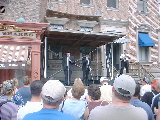 Universal Studios
A few shots of this theme park, including a Wild West Show and The Blues Brothers.
2 October 2001

---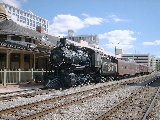 Downtown Orlando
We paid a brief visit to the town centre.
3 October 2001
---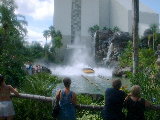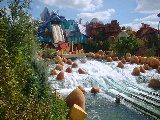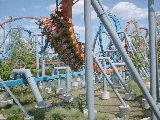 Islands of Adventure


This theme park is part of the Universal Studios complex. We got very wet on the water rides, and some of the party had a ride on the "duelling dragons" suspended roller coaster.
4 October 2001



---
Walt Disney World - The Magic Kingdom
So here we are. Billions of years of geology, millions of years of evolution and thousands of years of human cultural development all leading to this place. A totally artificial, completely false world created solely for the purpose of extracting money from tourists.

OK. I confess. I'd drafted my cynical comments above before we arrived, but I have to admit that once there I found the place was great fun, and I enjoyed myself.
A rather worrying indication of the effects of September 11 was the shortness of the queues in all the theme parks we visited. We managed to ride on the Space Mountain roller-coaster three times in twenty minutes!
5 October 2001