Postcards from Pittsburgh - A Trip To Montreal
Click on each picture for a larger version.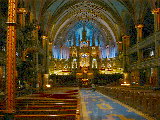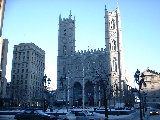 Churches
Basilique Notre-Dame
This magnificent example of neo-gothic architecture (it says in the guide book) was built in the 1820s. The architect was an Irish Protestant from New York.

Hidden behind the main part of the Basilica is the smaller but no less ornate Notre-Dame du Sacré Cœur Chapel, which was rebuilt in 1980 after a fire. The brass altarpiece was poured in England.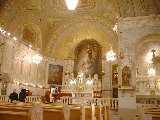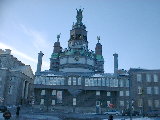 Chapelle Notre Dame de-Bon-Secours
Another impressive church. Unfortunately the attached museum was closed for the winter.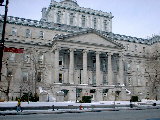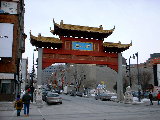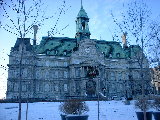 Other sights
Left: The Hôtel de Ville (town hall).
Middle: This gate marks an entrance to the large and busy Chinatown area.
Right: The Palais de Justice.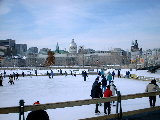 Skaters on the rink in the Parc du Bassin Bonsecours, in part of the old docks. The domed building behind is the Marché Bonsecours, a former market building that now contains up market shops and galleries.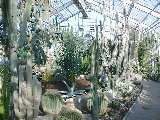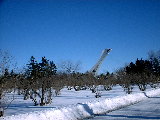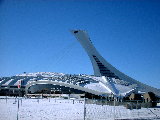 Parc Olympique
Left: The Biodôme which contains four ecosystems. Behind it is the Tower Observatory and the Olympic Stadium.
Middle: A walk in the Botanical Garden in the bright sunshine. (Temperature minus 12°C)
Right: And a warm in the cactus house at the Institut de Recherche en Biologie Végétale.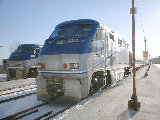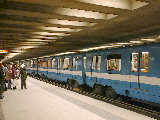 Railways
Montréal's efficient Métro system has rubber-tyred trains and therefore operates entirely underground. Diesel-powered suburban services operate from a small modern terminal near the old Windsor Street station.