Postcards - July 2002
Click on each picture for a larger version.
The Woolton Pub Crawl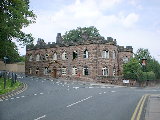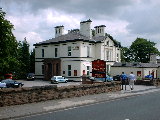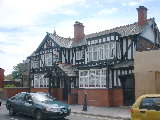 This annual event has been going on since 1986, I'm told. It involves visiting no less than nineteen pubs in the Gateacre and Woolton area of Liverpool. Here's some pictures of just a few of them. From left to right:
The Childwall Abbey
The Grange Manor
The Brown Cow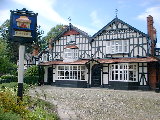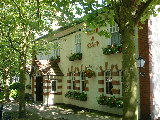 The Black Bull
The Bear and Staff
The Coffee House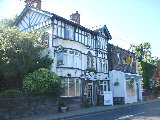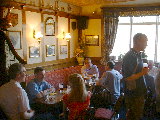 The White Horse and inside, just a few of the participants. Regrettably, after only eleven pubs I reached my limit, and had to retreat home early, so I have no photos of any of the remaining eight, although I'm told the Village Inn was closed so the grand total was only eighteen this year. Thanks go to Rob for organising the crawl.
---
Hack Green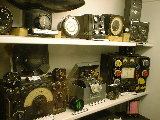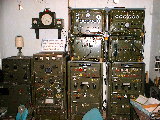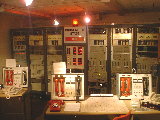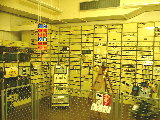 This is a former "nuclear bunker" hidden in the middle of the Cheshire countryside. Finally decommissioned in the mid 1990s it is now a museum, with loads of fascinating displays of control rooms and communications equipment. Highly recommended if you're going anywhere near Nantwich.
---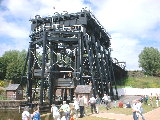 Anderton Boat Lift
Another Cheshire tourist attraction well worth a visit is this splendid example of Victorian engineering, opened in 1875 and re-opened this year after major restoration works. The lift carries boats 50 feet between the River Weaver and the Trent and Mersey Canal. Visitors can take a ride up or down on a trip boat.