Postcards - August 2002
Click on each picture for a larger version.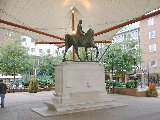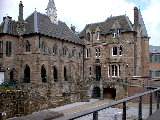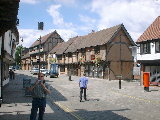 Coventry
I paid a pleasant visit to the City of Coventry. Here's the statue of Lady Godiva, the Priory, and medieval Spon Street.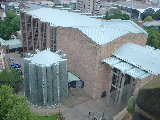 Most famous sight of all is, of course, the Cathedral. We went up the old tower.
---
Perth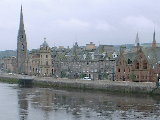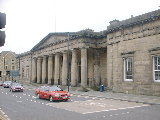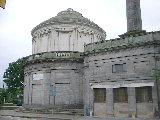 I visited the nice Scottish town of Perth which has some nice old buildings in the compact town centre. Here's a few of them photographed under gloomy skies. The round building in the second picture is the former water works, now an art gallery.
Below, the railway station on the edge of the central area is quite impressive. Part of it (not pictured here) is currently undergoing renovation.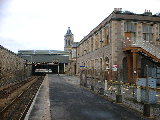 ---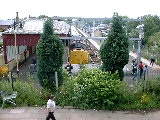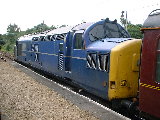 Circumforth Railtour
This railtour run by the Branch Line Society took us to various obscure pieces of railway around Edinburgh, Perth and Glasgow. We paused in Milngavie north of Glasgow just long enough to snap a photo of the loco on each end of the train.
---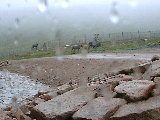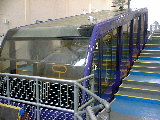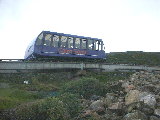 Cairn Gorm
I took a ride on the new funicular up Cairn Gorm. To preserve the wilderness, you are not allowed out of the top station onto the mountain, but I don't suppose anyone would want to in this weather anyway!
---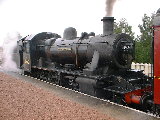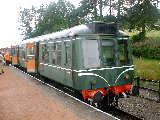 Strathspey Railway
Next, a couple of rides on this preserved railway at Aviemore, first steam hauled and then in this classic Class 107 diesel train.
---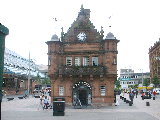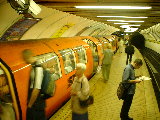 Glasgow Subway
Another day, another railway! The Clockwork Orange forms a circle under Glasgow and the diminutive trains run round and round all day. On the right is one of the original station buildings.
---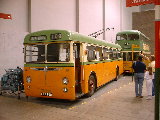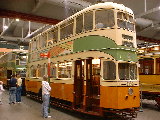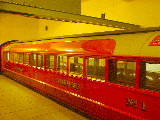 Glasgow Museum of Transport
This museum is well worth a visit, with exhibits on road, rail, sea and air transport. On the right is one of the previous generation of subway cars, which operated up until 1977.
---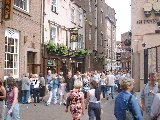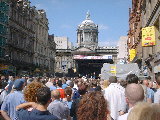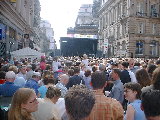 Mathew Street Festival
The UK's largest free annual music event brought half a million people onto the streets and into the bars of Liverpool City Centre, to see no less than 150 bands perform. We even had an original Beatle playing, in the shape of drummer Pete Best. On the right is the famous Mathew Street itself.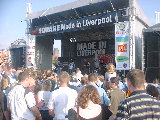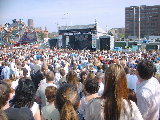 In Chavasse Park a large crowd enjoyed fairground rides and music from a succession of tribute bands including Elevation (U2), More Alanisette, and the superb Definitely Mightbe.