Postcards - January 2003
Click on each picture for a larger version.
The Mod & Docker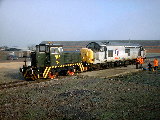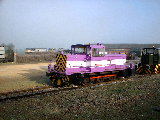 This railtour took us to a number of unusual destinations, including the M.O.D.'s Ashchurch site where we were able to see military and civilian locos.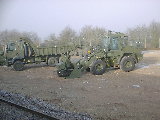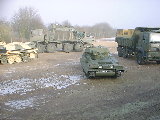 The people at Ashchurch kindly put on display a selection of the military vehicles stored there.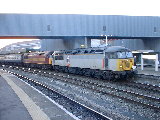 The tour stands at Bristol Temple Meads, headed by 56072 and 56051. We had to make a stop here because the buffet had run out of real ale and needed to load another cask!

---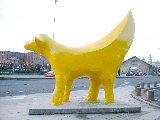 SuperLambBanana!
I took a walk down to Liverpool's water-front to take a picture of my favourite example of modern art, the SuperLambBanana. I am launching a campaign to have this replace the Liver Bird as Liverpool's symbol!
On the right is a picture of the Liver Building complete with one of the famous birds.