Postcards - April 2003
Click on each picture for a larger version.
A Birkenhead Pub Crawl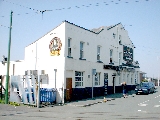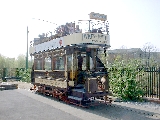 Not really a pub crawl, just a pleasant sunny afternoon with a few friends in some of the many pubs of Birkenhead. On the left, part of the Mersey Railway building at Hamilton Square. The plain front of the Old Colonial conceals a splendid antique interior, and it has the extra attraction of a tram stop behind!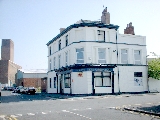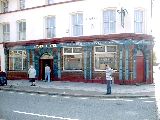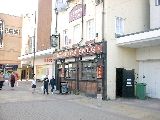 Left to right: The Commodore has gone out of business. The Stork's splendid front is more than matched by a wonderful interior. The Garrick Snug is a small friendly traditional town centre boozer.
16th April 2003