Postcards - February 2005
Private Railways of Nordrhein-Westfalen
I travelled to Germany for three days of special trains visiting a number of railway systems not usually accessible to passenger trains. We started with a branch line to Sieglar, near Bonn, which includes some street running.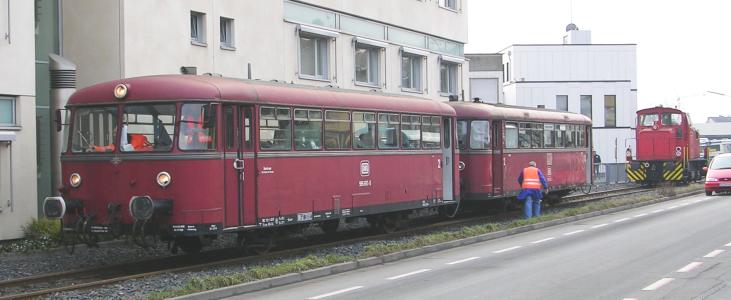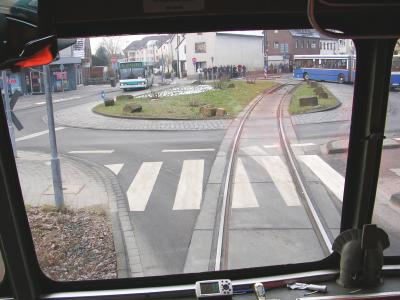 A brief break from branch lines was taken, to visit the collection of preserved locomotives at Koblenz Lützel. I took the opportunity to climb aboard some of the impressive collection of old electric locomotives. Although many old trains have run in to this museum, our antique railbus was the first one to run out again!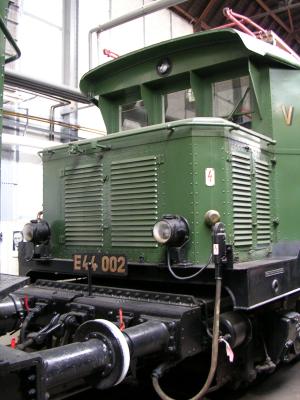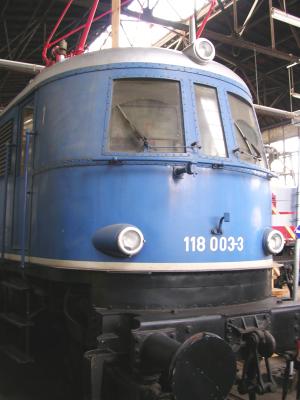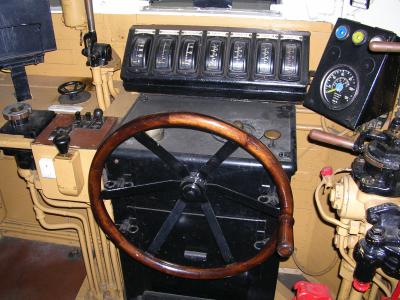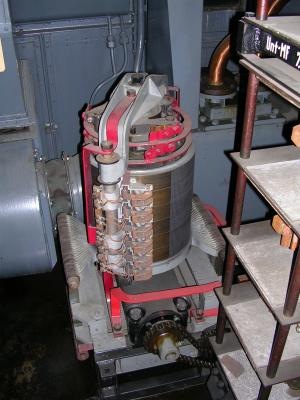 Next we visited an aggregate terminal on the Rhine at Andernach. Unfortunately I didn't get a picture of the near-altercation when the digger and our train both decided to use the level crossing at the same time!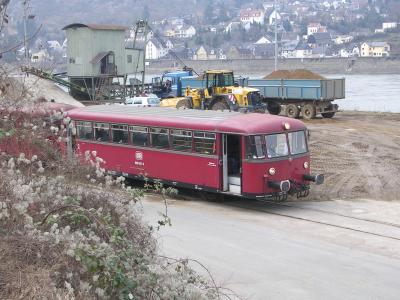 Day two started with a visit to an industrial estate at Unna, and also featured a branch line to Stockum where the locals have taken over the closed station, using the main building as a community centre.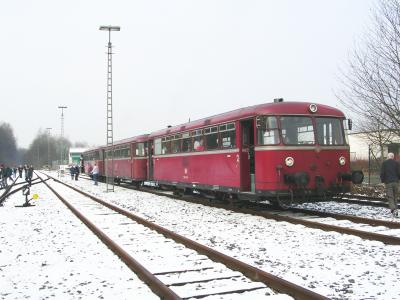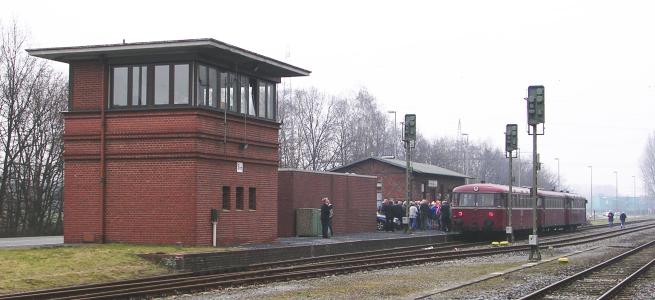 More snow on day three as we concentrated on the lines of the Westfälische Landeseisenbahn (WLE), travelling through snowy hills to Warstein and Heidberg.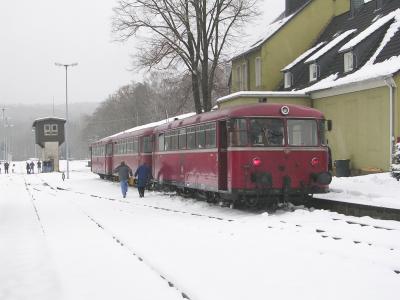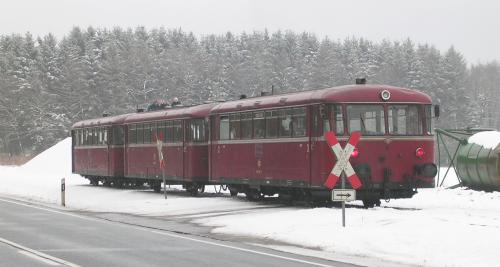 More snow was falling as we visited the WLE's modern depot at Lippstadt.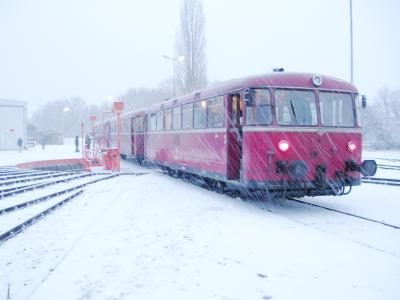 Danglebahn!
We stayed for three nights in Wuppertal, and I couldn't miss the opportunity to revisit the historic Schwebebahn ("Suspended Railway"), known to all British enthusiasts as the Danglebahn.
Opened in 1903 and still busy providing a transit service for the people of Wuppertal, this splendid transport system was built mainly over the river Wupper, so avoiding property demolition.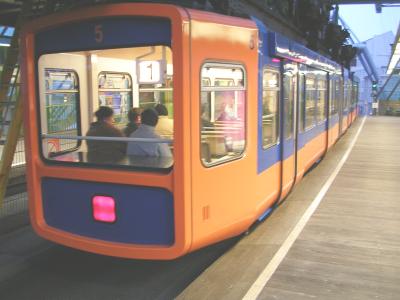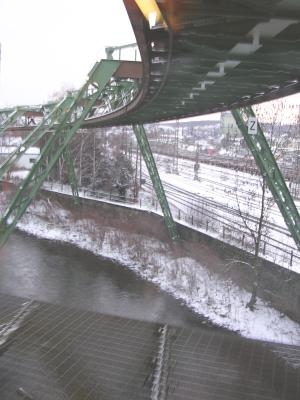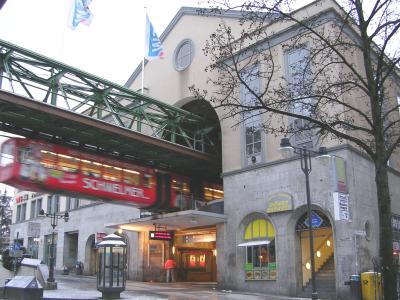 The depot at Oberbarmen is also constructed over the river.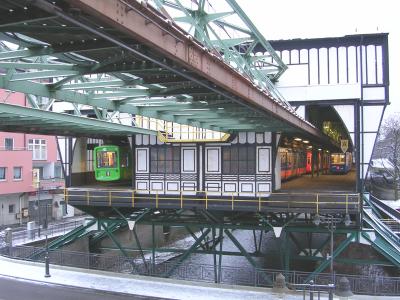 Köln
For a bit of non-railway interest, I stopped off on the journey home just long enough to take a few shots of the Dom in Köln. My thanks go to Along Different Lines, especially Richard and Tomas, for organising another excellent holiday.