Postcards from Shanghai
Welcome to Shanghai
A brief business trip took me 700 miles to Shanghai where the profusion of tall buildings, especially on the Pudong side of the river, make it seem more like a modern American City than Beijing does.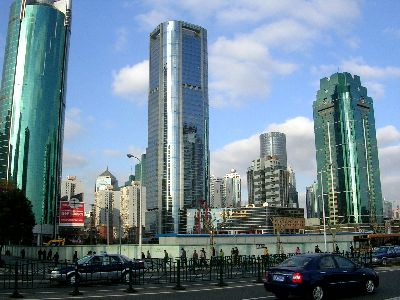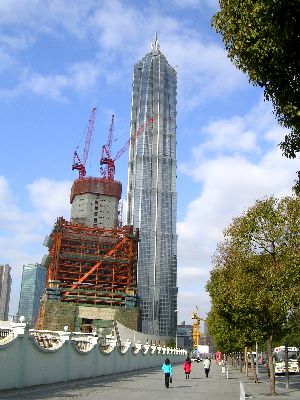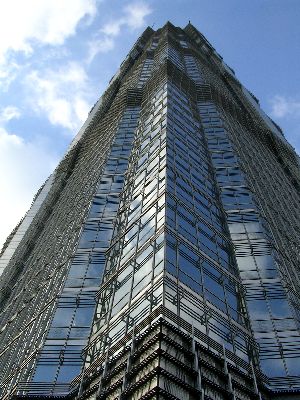 The Oriental Pearl
The Oriental Pearl Radio And Television Tower is located by the Huangpu River on the Pudong side. It has viewing galleries at 90m and 259m (The two big balls.) and 350m (The smaller ball near the top.) above ground which provided some impressive views despite the slightly hazy conditions.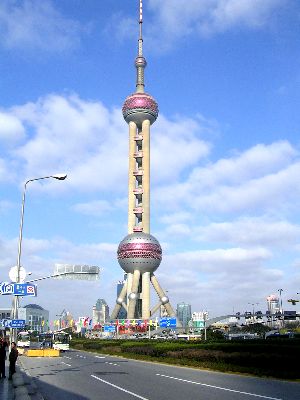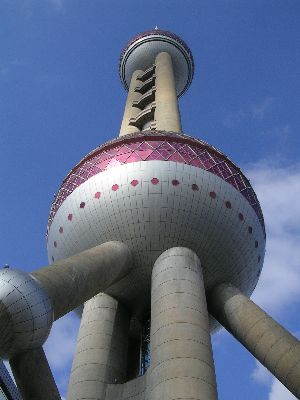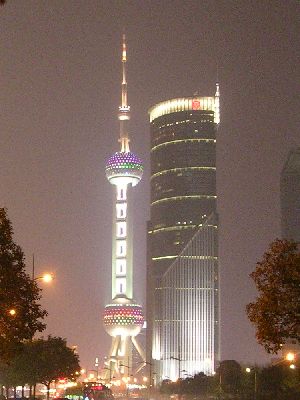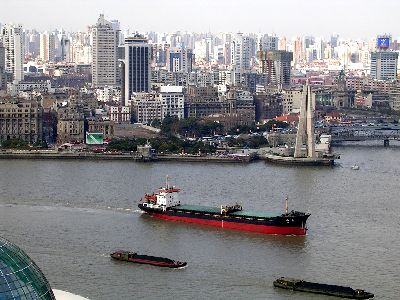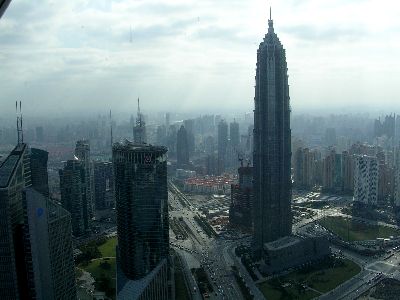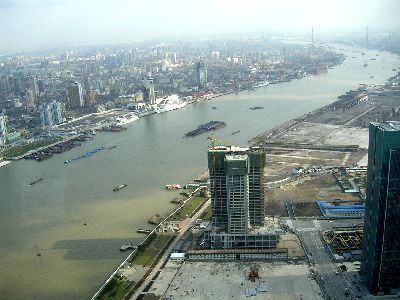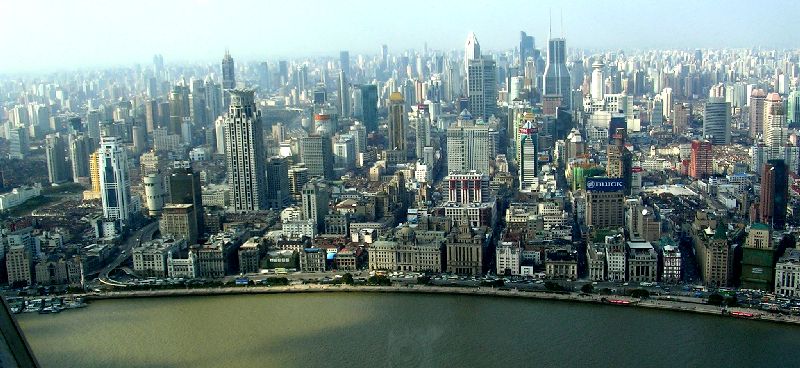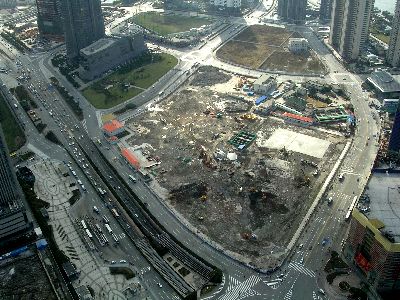 MAGLEV
German Magnetic Levitation technology is used on this impressive "demonstration" line which runs at up to 430km/h (267 mph) from Pudong Airport to, er well, a metro station in the Shanghai suburbs. It only began operation fairly recently and it was obvious when I visited that many of the passengers were there as tourists rather than travellers. The ride was surprisingly rough at top speed and there was lots of wind noise.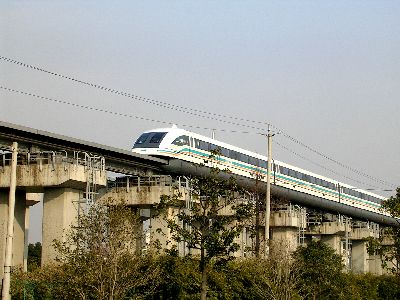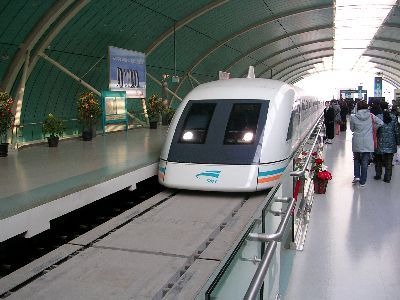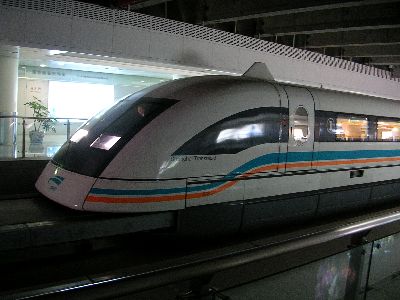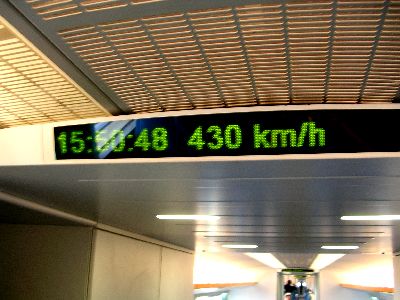 An interesting exhibition explains how the linear motors move the train and keep it hovering just above the track.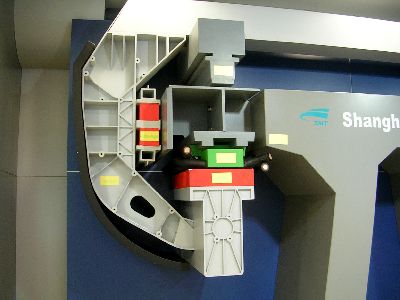 The Bund
The Bund is the historic waterfront of Shanghai and features many old buildings. A walk along the riverfront gives views of the buildings and the river.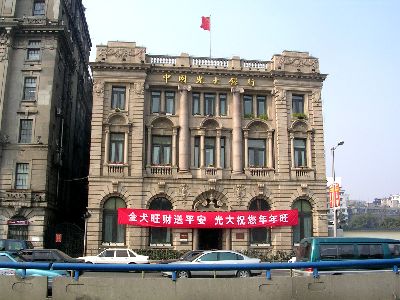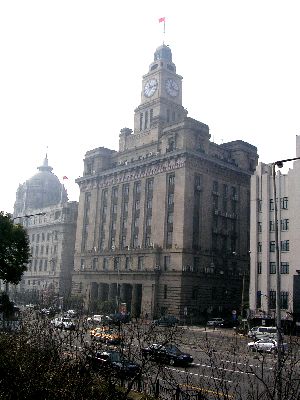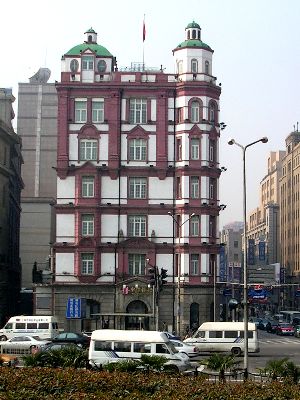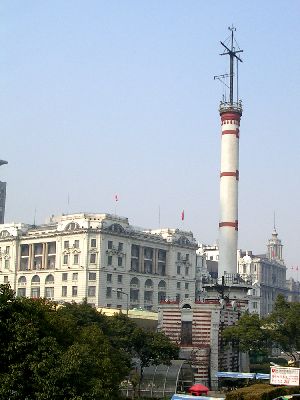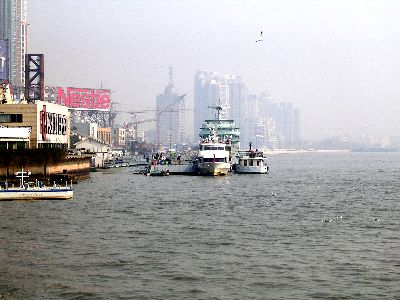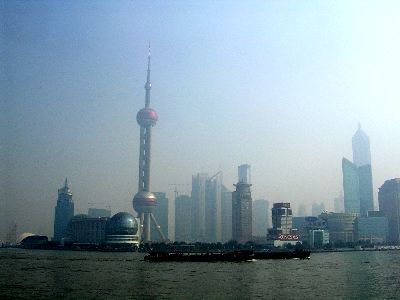 Yu Yuan
This old part of Shanghai features traditional buildings, all containing restaurants or little shops, and all decorated for the new year celebrations when I visited.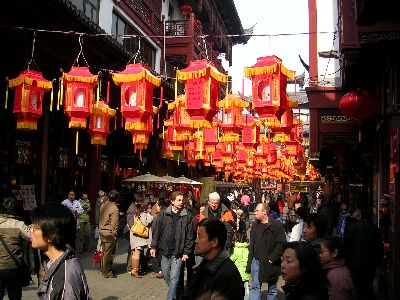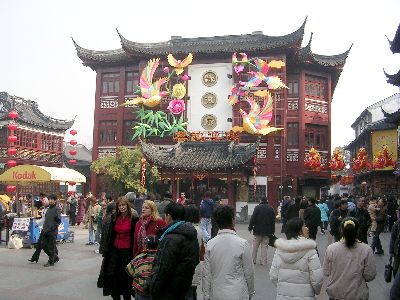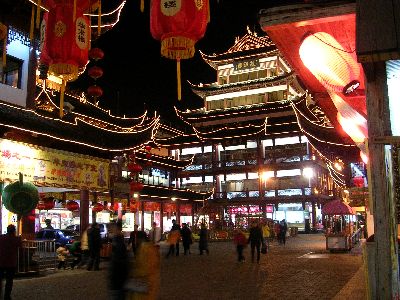 Also at Yu Yuan, in contrast to the frantic bustle of the shops, is this garden dating back more than 400 years and featuring more than 30 little pavillions and halls amongst the lakes and rockeries.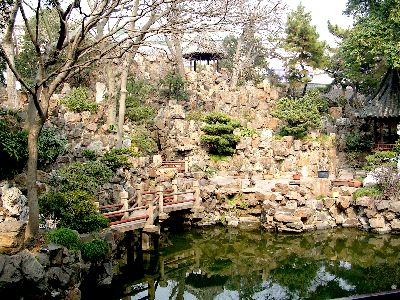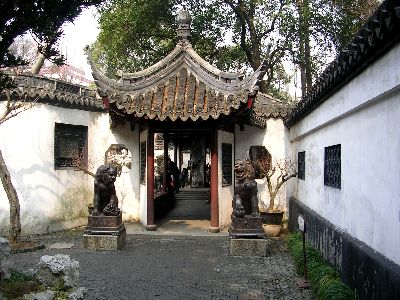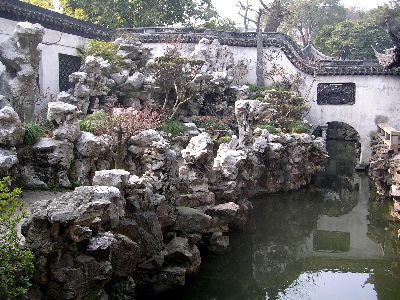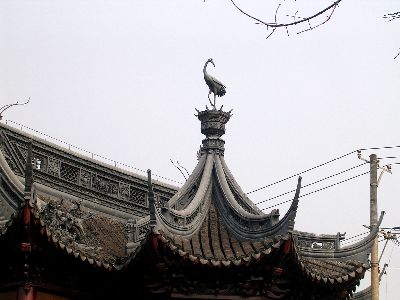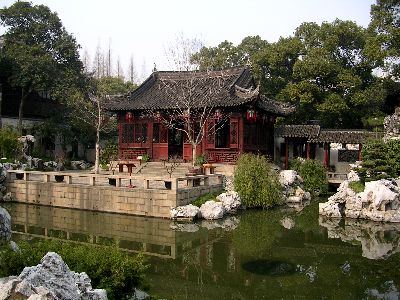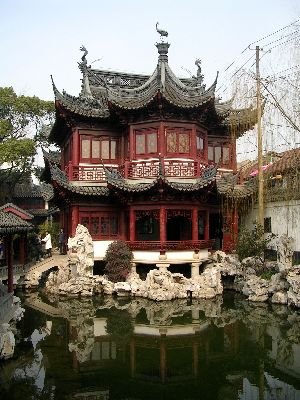 Conclusion
Shanghai was a fun city to visit (See also my Chinese Food page!) and here's a couple of other sights. I was surprised to see pillar boxes - they don't have these in Beijing - and this giant sundial is in the middle of a new roundabout near the Science Museum.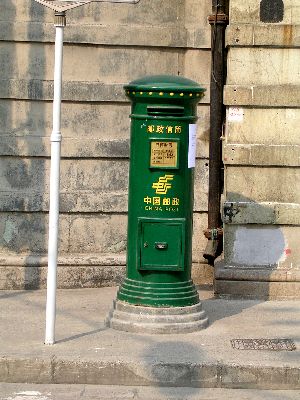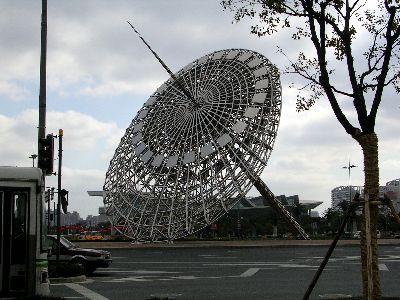 January 2006