Postcards - Spring 2006
Historic Warships at Birkenhead
This small interesting museum, located across the river from Liverpool, was forced to close in February 2006, so I rushed to re-visit on their last weekend. Since then, the ships have all been moved away to allow a developer to convert the old warehouses into luxury flats.
The collection included a World War 2 German U-boat.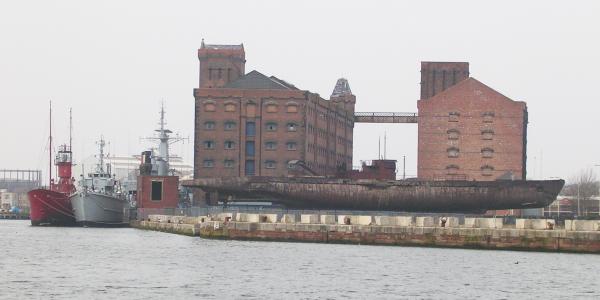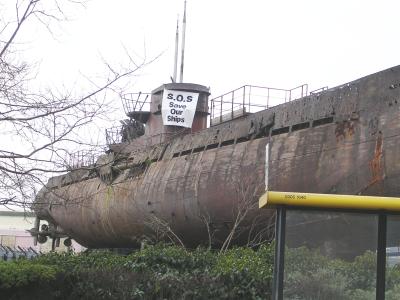 Visitors were able to board the Frigate HMS Plymouth.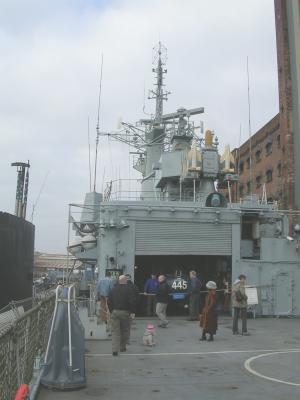 HMS Onyx is a non-nuclear submarine and veteran of the Falklands campaign.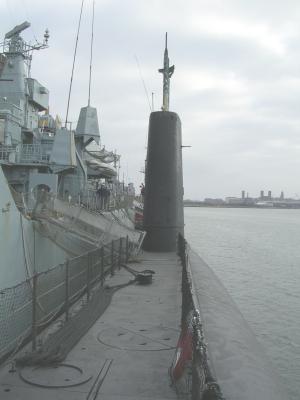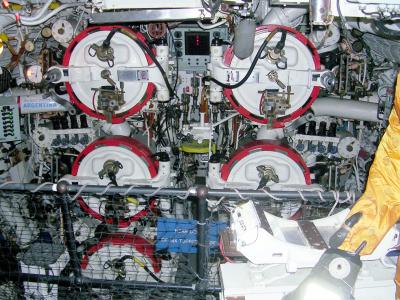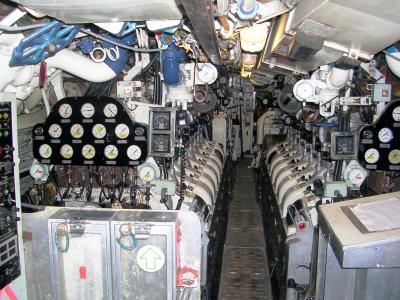 February 2006
Mersey Ferry Sunk!
Alright, not actually a ferry, but the terminal on the Liverpool side. The landing stage sank in February, allegedly due to a lack of maintenance, and it will take 18 months to arrange a permanent replacement, we are told.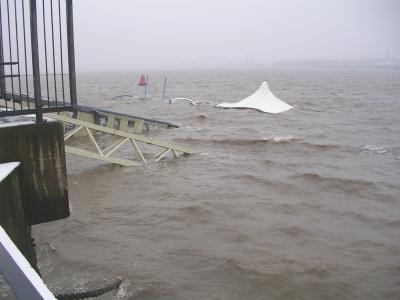 March 2006
East Lancashire Diesels
I took a trip to Bury to visit the East Lancashire Railway on the occasion of their diesel gala, and had an enjoyable day riding behind a wide selection of historic diesel locos.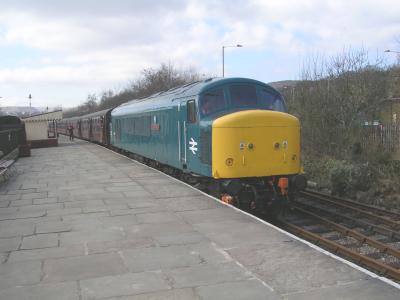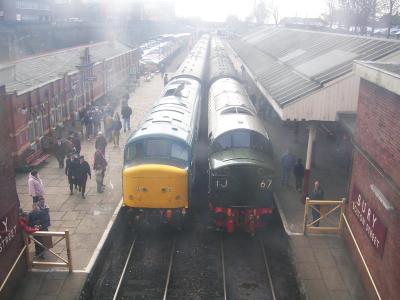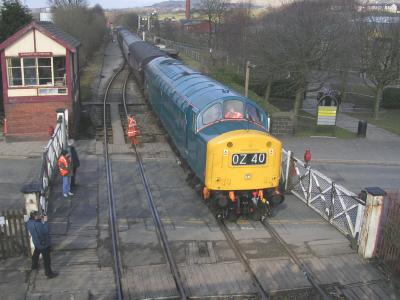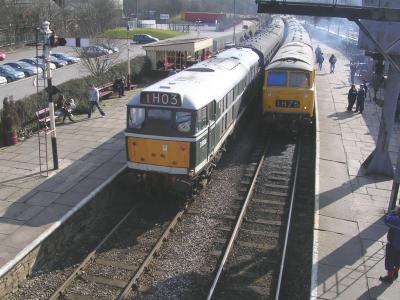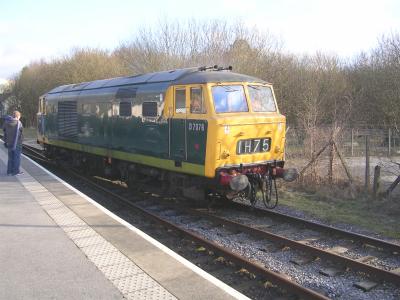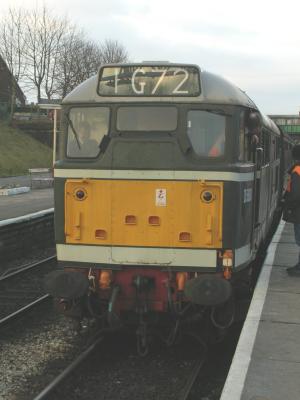 March 2006
The Merseyside Express
This special train provided the unusual spectacle of a steam locomotive visiting Liverpool. Princess Elizabeth provided an impressive display climbing the bank from Lime Street into Edge Hill Station.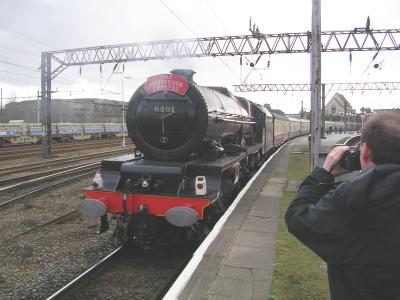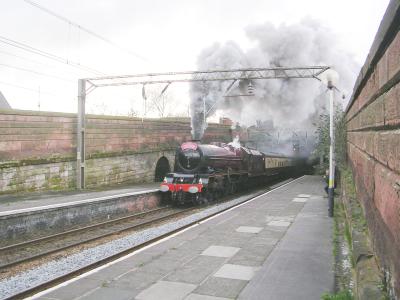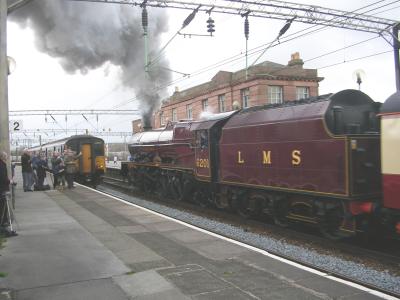 April 2006
Cheshire Rail Day
This annual event features a steam service on the Altrincham to Chester line. Unfortunately the weather was very grey this year.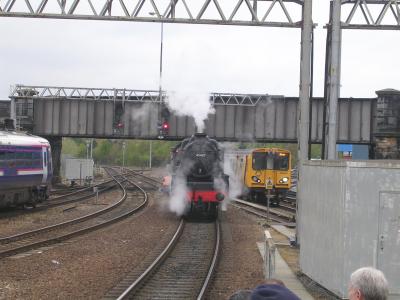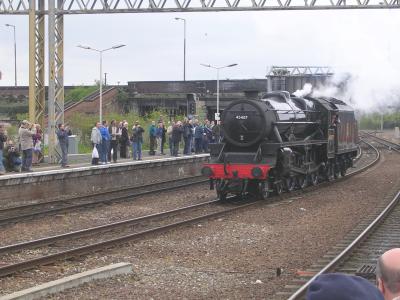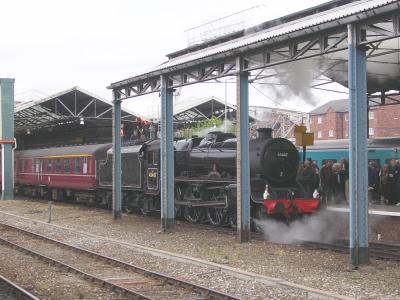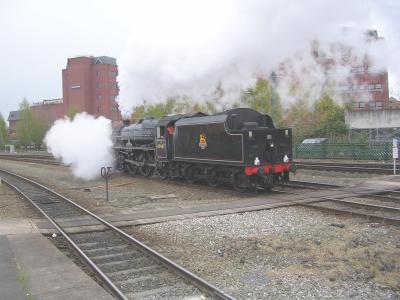 At Chester the loco paused to take on water, which was delivered by a large milk tanker which you can just see behind the engine here. It's lucky they cleaned the tanker first or it'd be cappuccinos all round!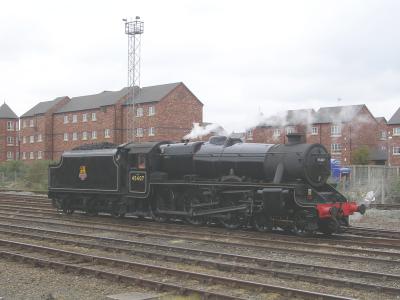 April 2006
Annual Bus Trip
For this year's MRRS bus trip we rode in this 1965 Salford Corporation Atlantean from the Manchester Bus Museum. We travelled across the Pennines to West Yorkshire for a visit to the Middleton Railway in Leeds. Since I was last there many years ago they have built a fine new exhibition hall for their collection of steam and diesel industrial locomotives.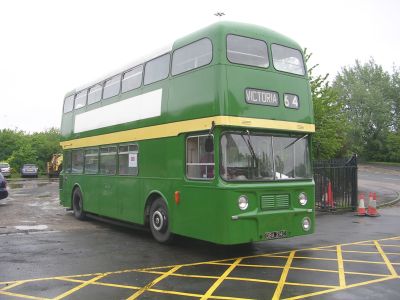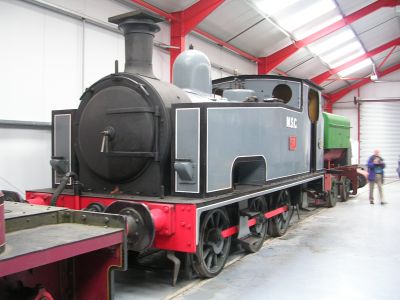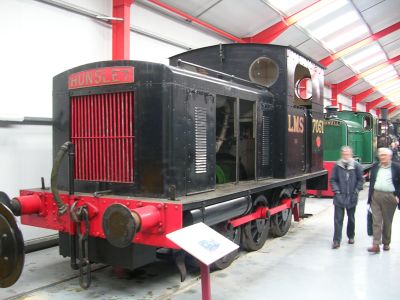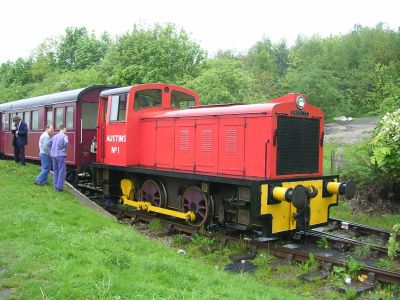 We moved on to the Shipley Glen Tramway. Dating from 1895, this cable worked tramway was built to carry visitors up to a local beauty spot. It is now run by volunteers.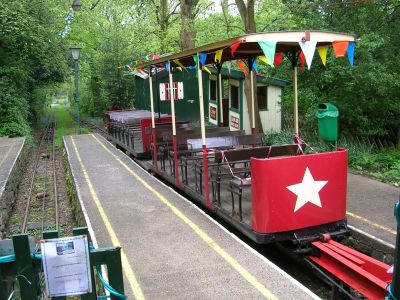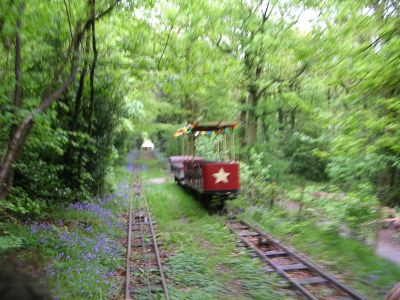 May 2006
Chinese Post Script
Since I returned from my stay in China, many people have asked what I miss. One answer was their excellent instant noodles but I am pleased to report that these are available from a Chinese supermarket in Liverpool so I am no longer going without. This picture shows a Spicy Beef one, with a UK-style pot noodle for size comparison.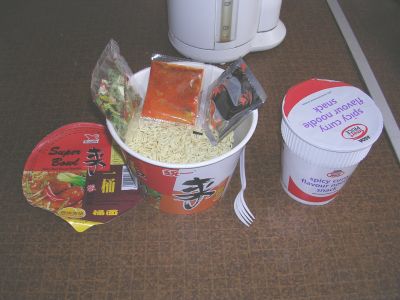 May 2006