Postcards - June and July 2006
Ellesmere Port Boat Museum
Situated just across the Mersey from Speke Airport is the former docks at Ellesmere Port, now a fascinating museum.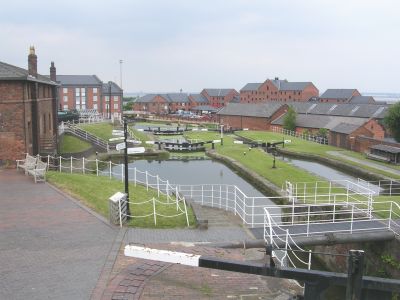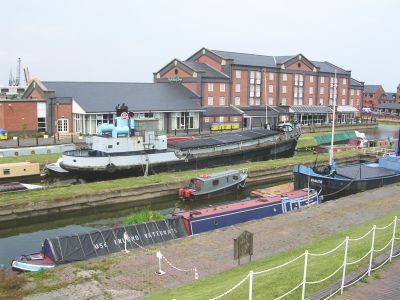 During the war, barges were made of concrete to save steel.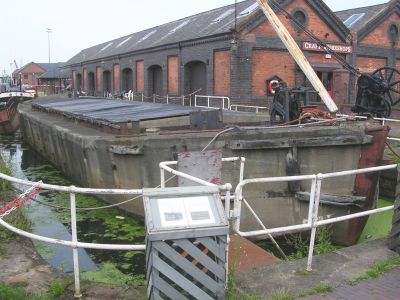 One of the buildings houses an impressive collection of engines, many in working order.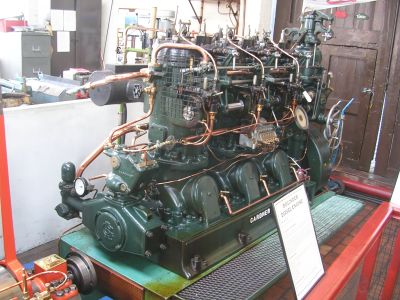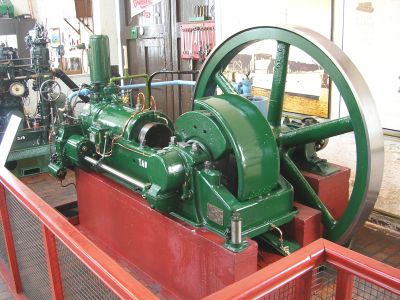 June 2006
Dakota
Last year this Dakota, a veteran of D-day, arrived to be based at Liverpool Airport. At the time it looked a little tatty, but over the winter it has been away to be very nicely done up in its D-day colours.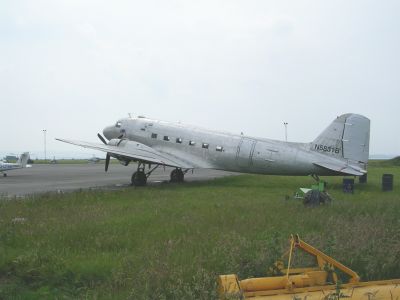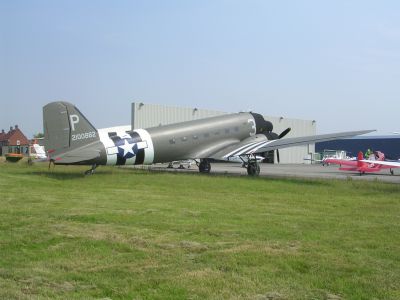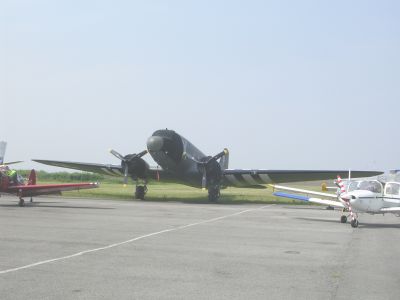 June 2005 / July 2006
Llandudno From The Air
On a grey day but with excellent visibility I took a flight to Llandudno. Although I've been there by train and car a number of times I'd never realised there was a second beach at the back of the town.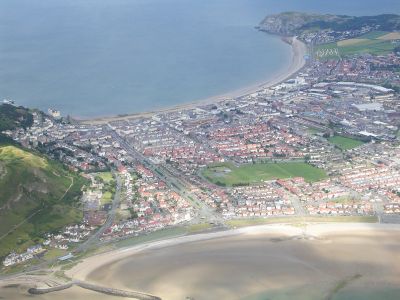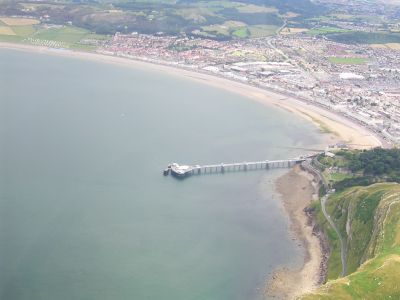 Just across the river is Conway, and you can just about make out Conway Castle in the middle of this picture.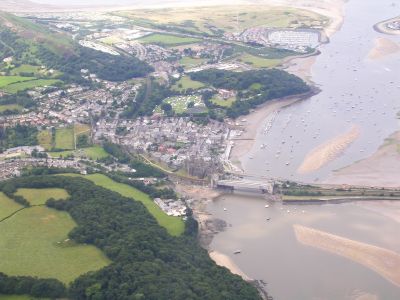 July 2006
An Unexpected Visitor
There I was dozing in front of a late film enjoying the cool breeze blowing through the open patio doors when I was distracted by some movement in the middle of the living room floor.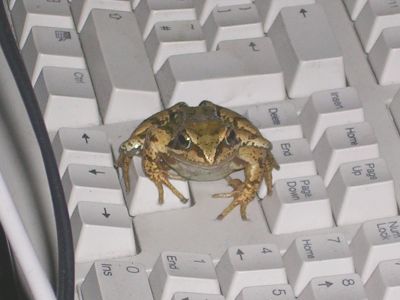 After two laps of the living room (With a brief pause for photography.) and a tour of the computer room I eventually captured my guest and was able to (gently) eject him!
July 2006