Postcards - Cambrian Coast Express 2006
Cambrian Coast Express
A regular steam train service is running along the Cambrian Coast railway line during August, and I and two friends arranged a trip by train to ride on it.
After a very early start we reached Shrewsbury to change trains soon after 7 am. Semaphore signals are still in use here.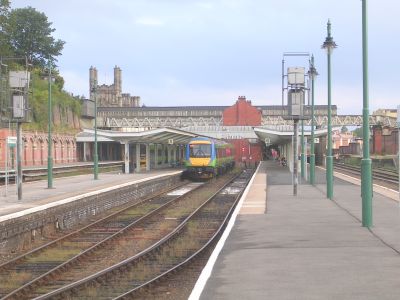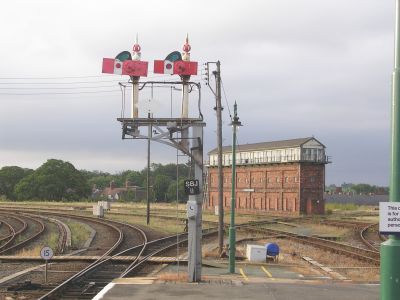 Another train took us on to Machynlleth where we had time for a look round the town and some breakfast.
How do you pronounce Machynlleth? Many railway enthusiasts avoid the problem by calling this railway junction "MacWelsh".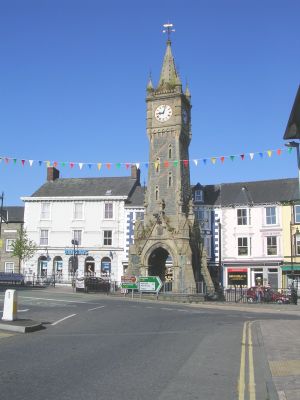 The steam service was hauled by 76079 which treated us to a fine performance up the scenic Welsh coast to Porthmadoc. Here it is after the run.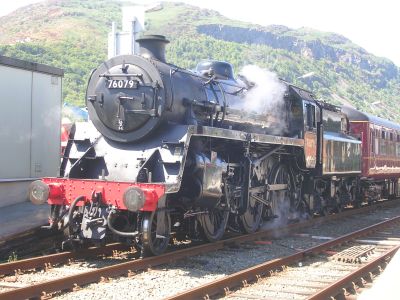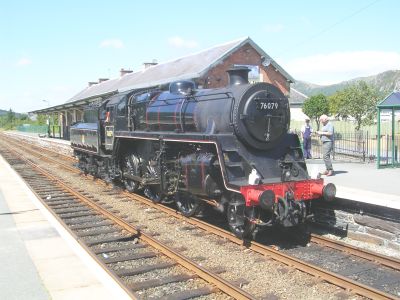 Porthmadoc boasts two narrow gauge steam railways. The Welsh Highland Railway had this ancient "coffee pot" locomotive operating around the station. It is usually based at Leighton Buzzard.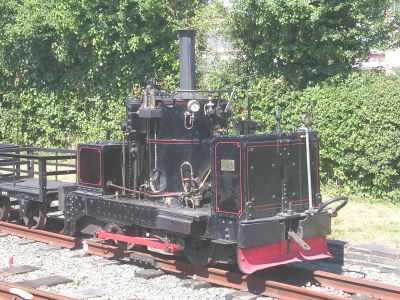 The more famous line here is the Ffestiniog Railway. We spent a wonderful couple of hours sitting outside their excellent real ale bar enjoying the scenery and trains (and the beer).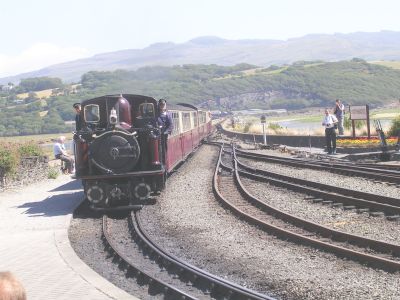 After some great fish and chips it was time to take the train back to MacWelsh. 76079 once again put on a storming performance, and the other star of the show was the scenery - here's a couple of shots taken from the train window.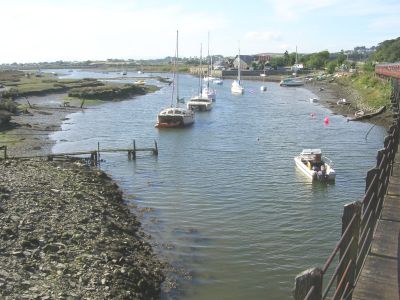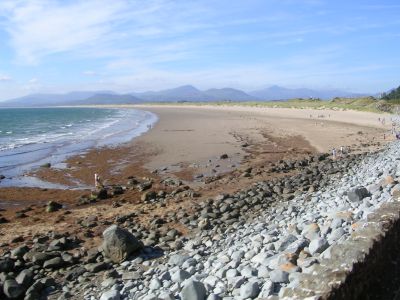 One last shot of our loco as it pushes the coaches into the sidings at Machynlleth.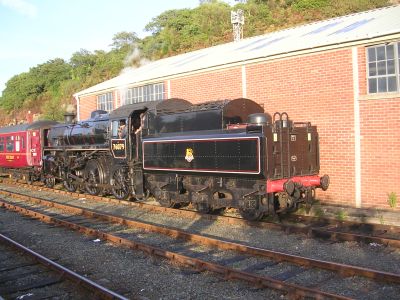 August 2006