Postcards - Great Orme
After waiting a long time for some decent weather I finally managed a day trip to Llandudno to visit the Great Orme. The train journey included an opportunity to ride in a Pendolino hauled by a diesel loco. Pendolinos normally run on electric services on the west coast main line, but are diesel hauled in order to provide a London service to the North Wales line to Holyhead.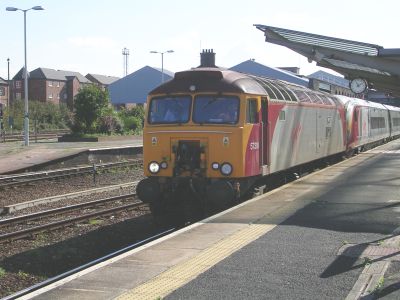 The easiest way to climb the Great Orme is on the fascinating Victorian tramway. These cable-worked cars take tourists up the hill in two stages, the winding house being located at the Half Way station.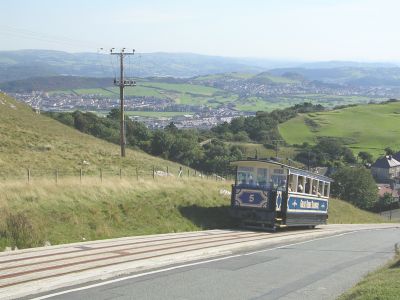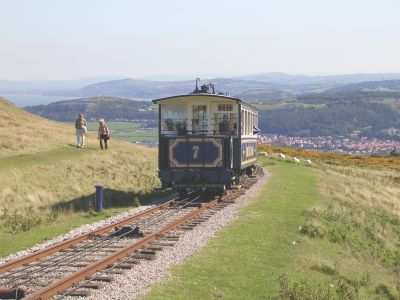 At the top is the inevitable pub, restaurant and souvenir shop. The views were superb on this clear day, I could see all the way to the Wirral.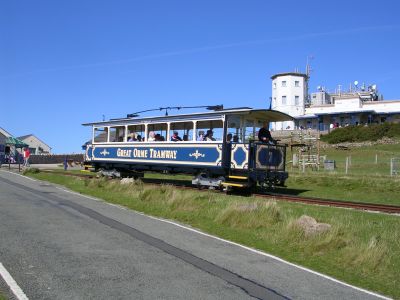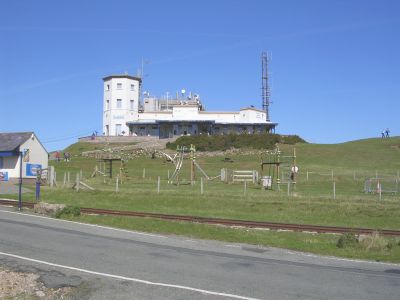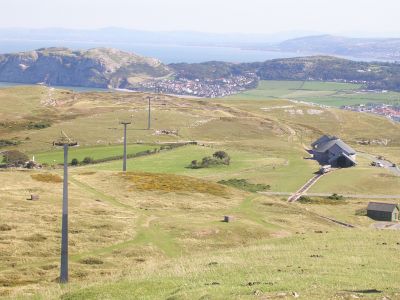 Copper Mine
Also on the Great Orme are some bronze age copper mines, which have been recently excavated and are now open to visitors. Archaeological work is continuing and there are apparently miles of narrow tunnels here, many of them still to be explored.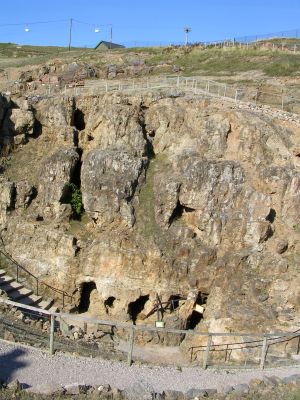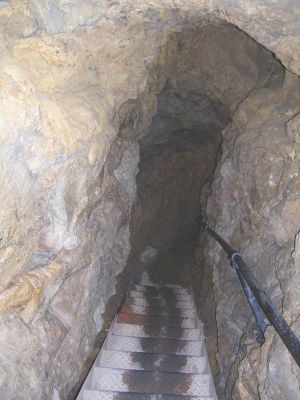 September 2006