Postcards From "Another Place"
Antony Gormley's art installation "Another Place" consists of one hundred identical cast iron life size statues scattered over a mile or so of Crosby beach, all staring out to sea. My visit was at low tide, at other times many of the figures are partially or fully under water.
Sefton Council have decided not to extend the planning permission for this work, apparently for health and safety reasons. The statues have been granted a temporary reprieve while a planning appeal is heard. Previously exhibited in Cuxhaven, Germany; Stavanger, Norway; and De Panne in Belgium, they are supposed to go to New York after Liverpool.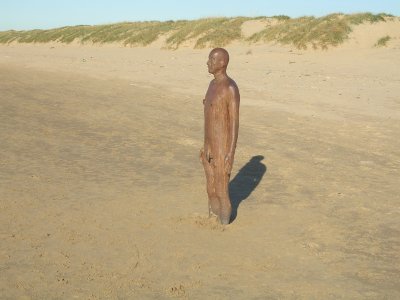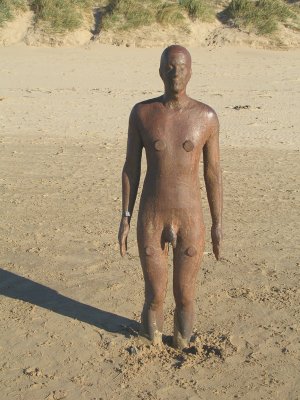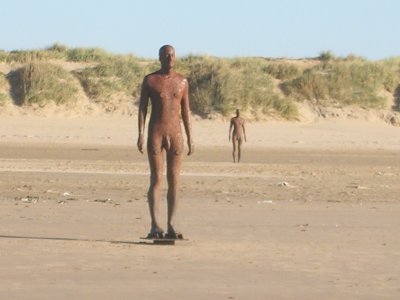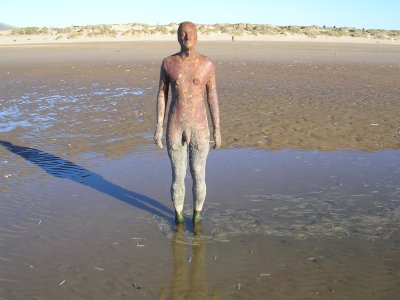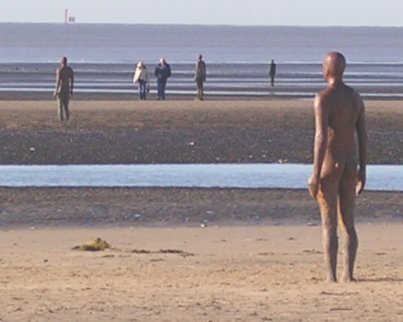 November 2006