A Visit To The Mersey Tunnel
The Queensway Tunnel was opened in 1934, connecting Liverpool and Birkenhead with a 44ft diameter tube. The entrances, toll booths and ventilation stations were designed in the Art Deco style by architect Herbert James Rowse, and are now Grade II listed. Merseytravel are currently providing tours of the St Georges Dock ventilation site. The building, immediately behind the "three graces", is a large ventilation tower and head office building. Inside the building some nice Art Deco features remain.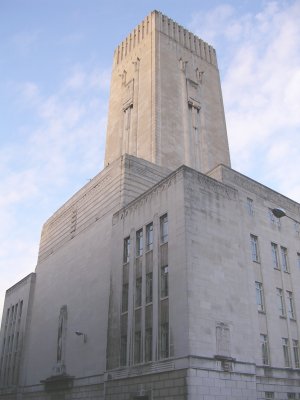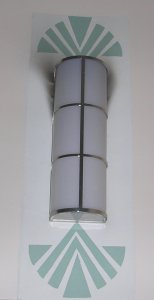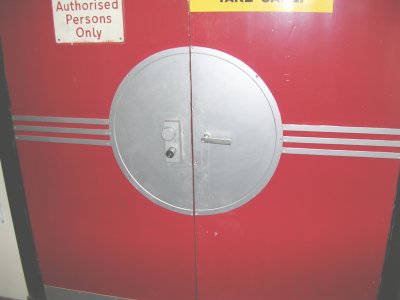 The engineering control room is responsible for controlling electrical power in the tunnel, and operating the ventilation fans and drainage pumps. They are in the process of changing to computer operation and eventually this impressive control panel will be redundant.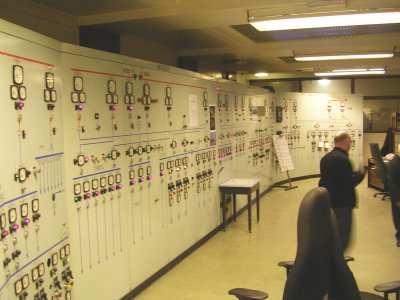 Down below, the circular tube is divided by the four lane wide roadbed located just below the centre. Underneath this is a large passage known as Central Avenue. The original plan was for trams to run through here but the railways and ferries objected to the competition. Later, consideration was given to adding extra lanes of traffic. Each side of Central Avenue are narrower ventilation passages. The right hand picture below shows Central Avenue and on the left is a shot of a side passage with the curved tunnel wall on the left and the wall dividing it from Central Avenue on the right.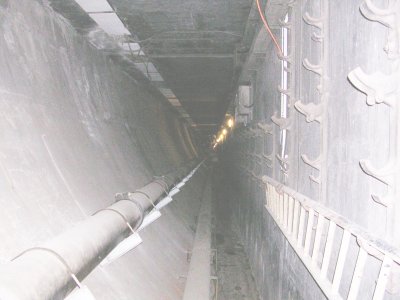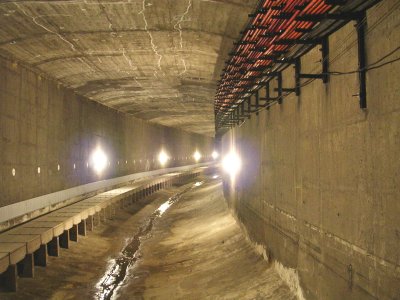 Recently, emergency refuges have been constructed in the space under the roadway so that in the event of a major incident people can escape. Each refuge will hold up to 180 people, who can wait there in safety until the emergency services come to guide them to the surface.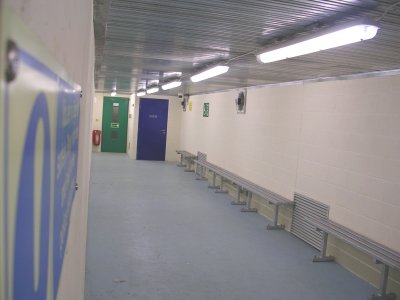 March 2007