New Zealand (Part Two)
The Tranzalpine
Our third and final long distance train ride was on the Tranzalpine from Christchurch to Greymouth, via Arthur's Pass. We were lucky to get nice weather for this very scenic run.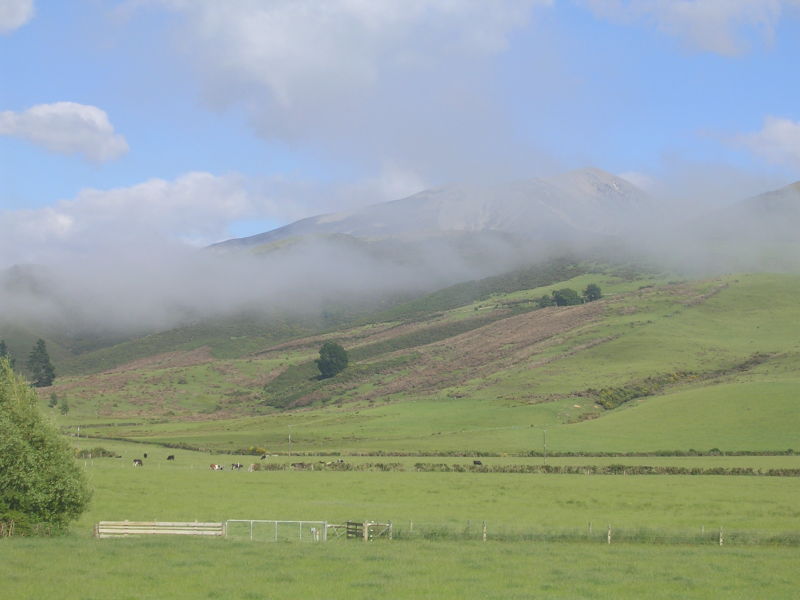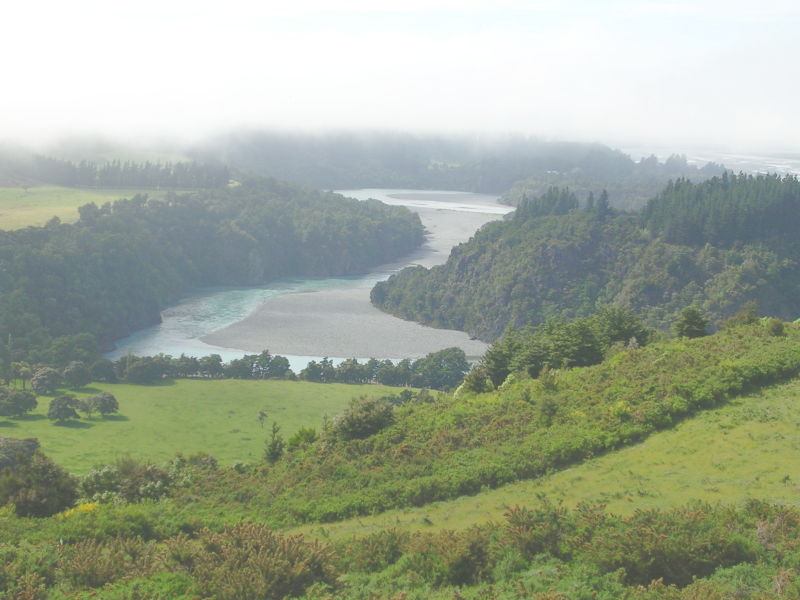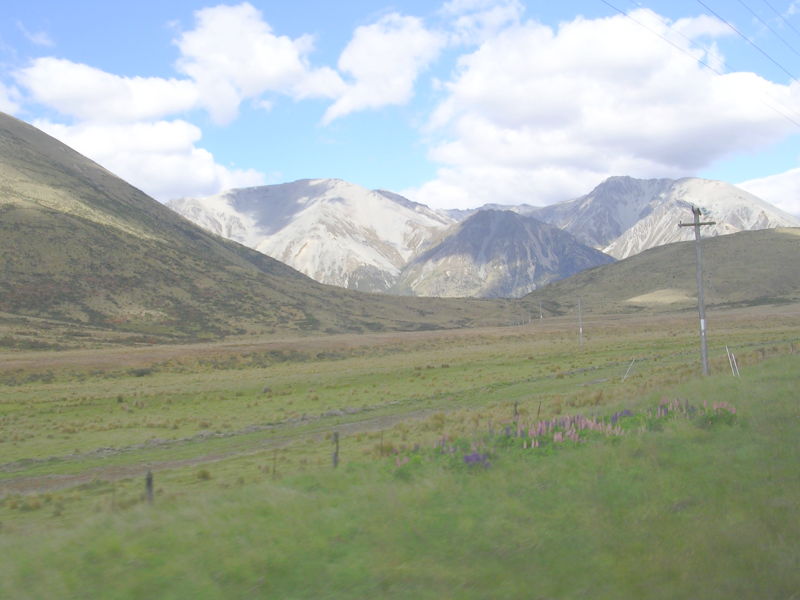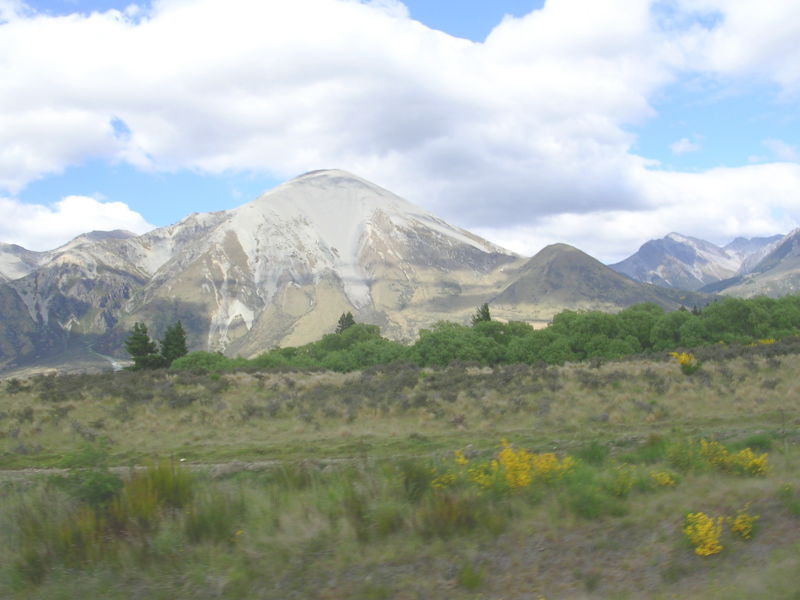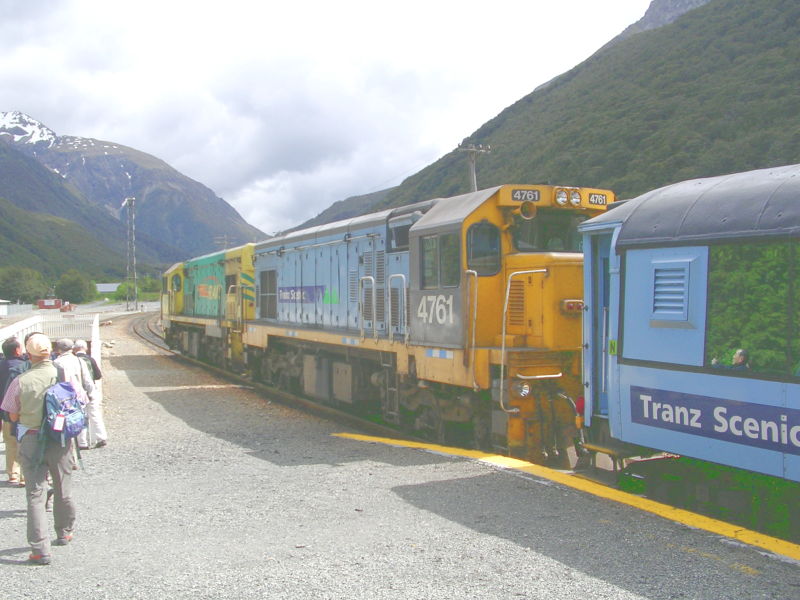 At the top of the Alps at Arthur's Pass is the Otira tunnel, 8.5km long and 1 in 33 gradient, a difficult task for the heavy freight trains on the line. For many years electric locos took trains through the tunnel, but the electrification has now gone and diesels do the work. The tunnel has doors at the lower end and after uphill trains have entered the doors are closed and giant fans suck fresh air into the tunnel. Train crews carry oxygen equipment in case of emergency. Here's the three assisting diesels waiting to be attached to the front of the next freight train - making five locos in all.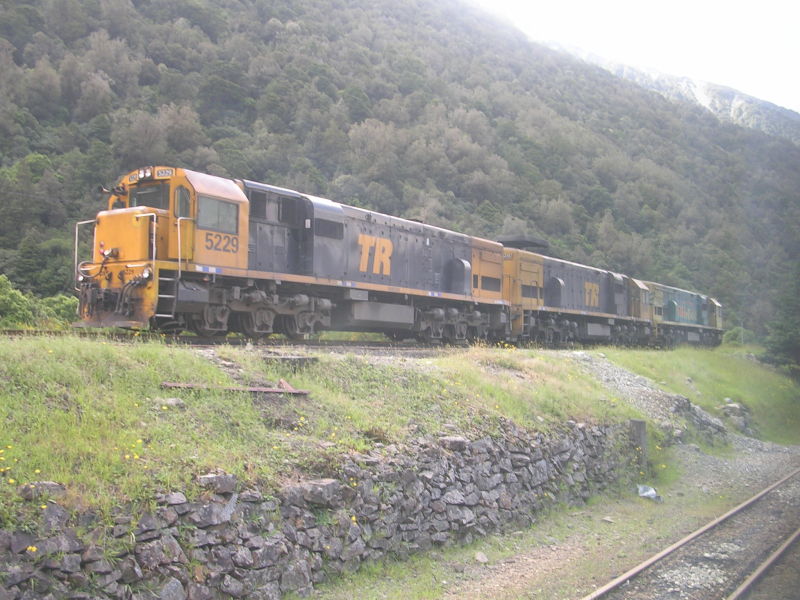 Greymouth
Greymouth is a small harbour town. The local delicacy is Whitebait: These are a lot smaller than the ones I'm used to in Europe and are mixed into an eggy batter, fried and served in a sandwich.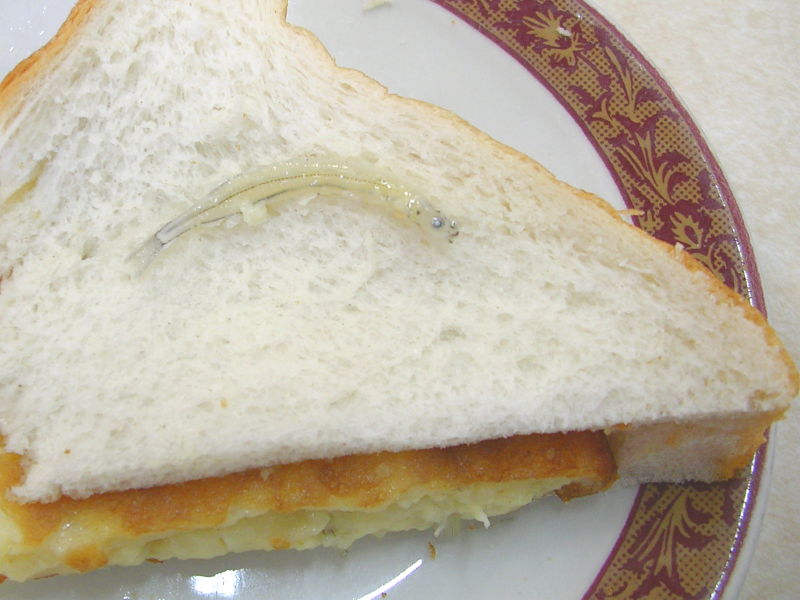 We just had time for a quick drink in the Speight's Ale House before catching our return train to Christchurch.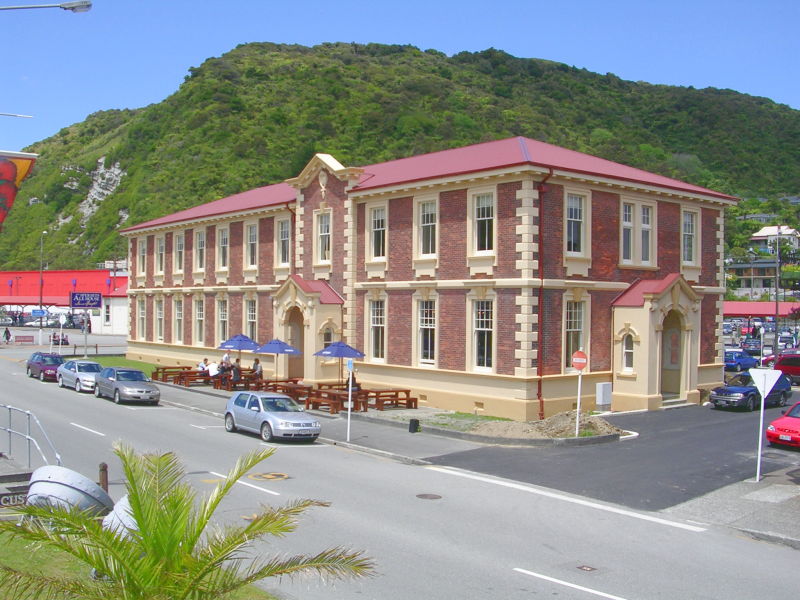 Christchurch Museums
We visited Christchurch Transport and Science Museum to find a massive collection of vehicles and other artefacts. I was particularly interested to see the printing exhibition, including this large linotype machine.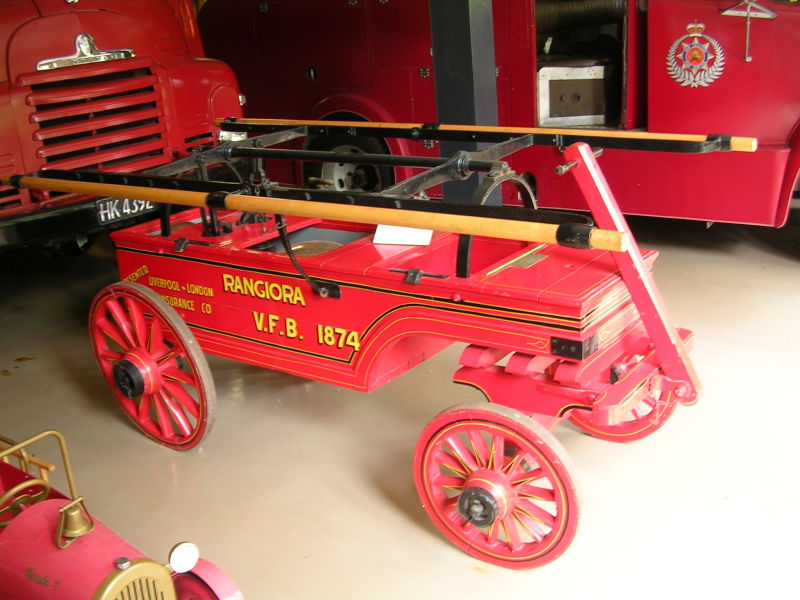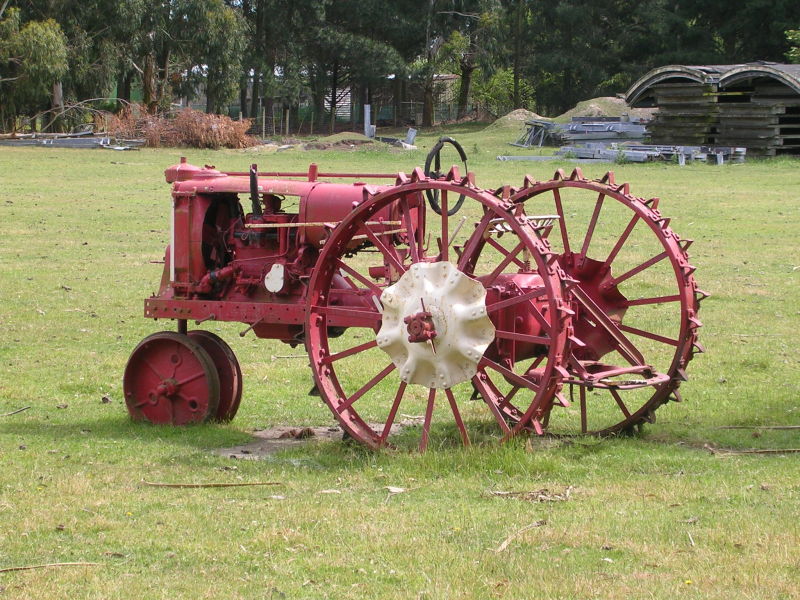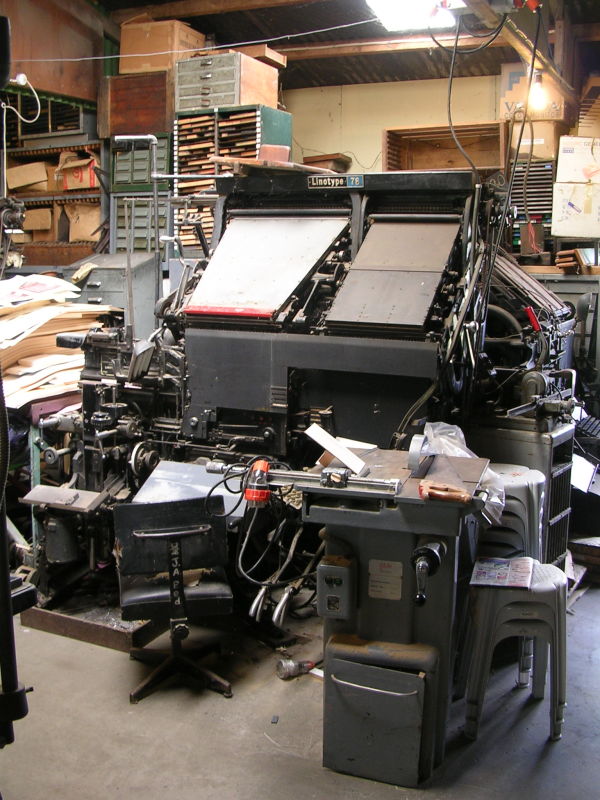 Not far away is the Canterbury Traction Engine Club where they have a massive collection of traction engines and other industrial machinery, not to mention full size and model trains.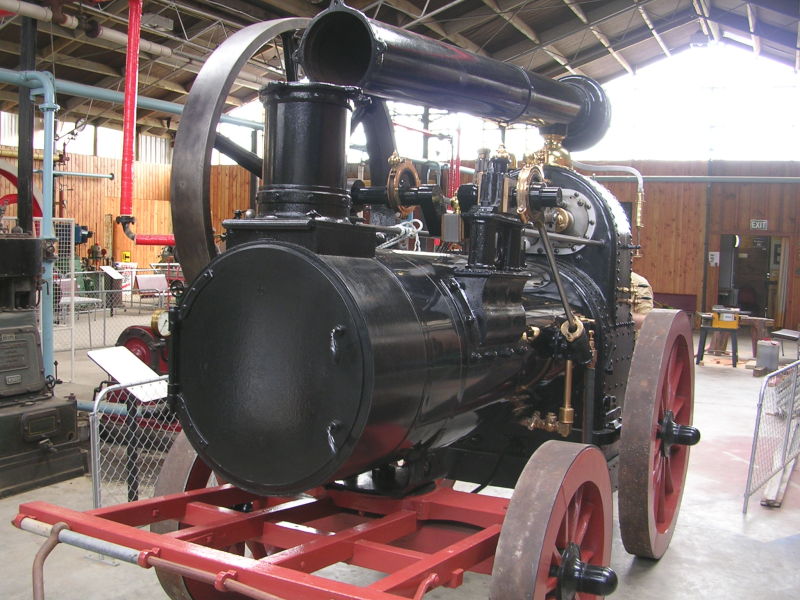 Giant Hedges
All over the countryside we noticed giant hedges like this one, they were up to 20 feet high and could be 100 yards long and many were very neatly trimmed into a tidy box shape. We eventually learned that these are grown as windbreaks to provide shelter for stock in stormy weather.

Oamaru
We stopped for a brief pause in the coastal town of Oamaru and were surprised to find this splendid old American steam loco dating from the 1880s. Apparently it spent a significant part of the last century at the bottom of the sea, having been placed there as an artificial reef to prevent silting of the harbour!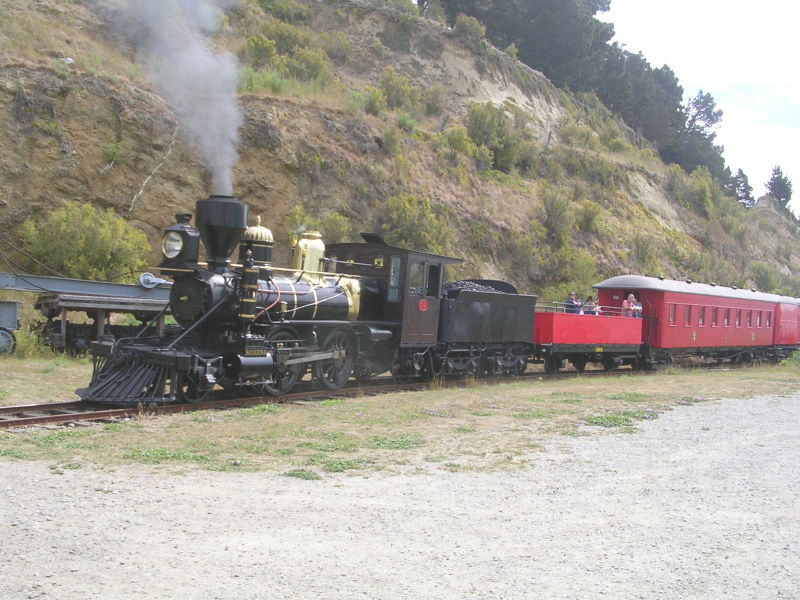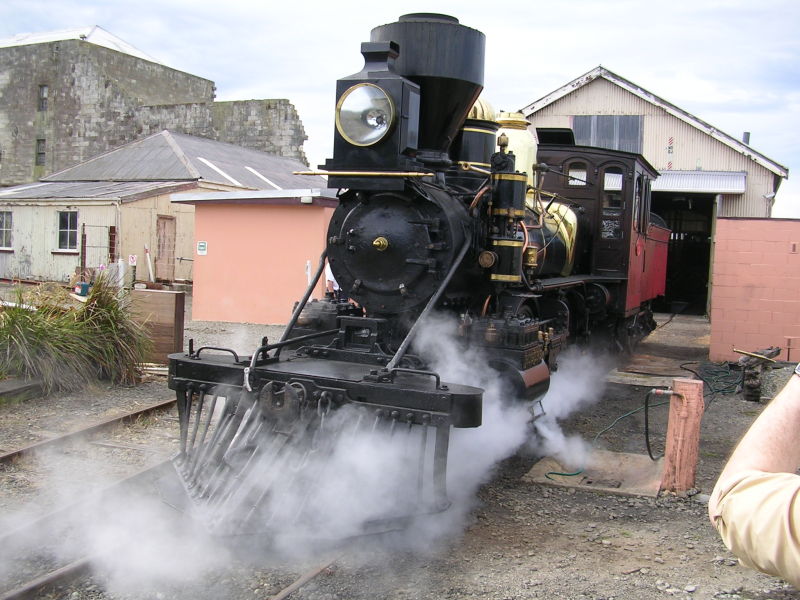 Oamaru town centre has been protected from modern development and contains lots of old buildings.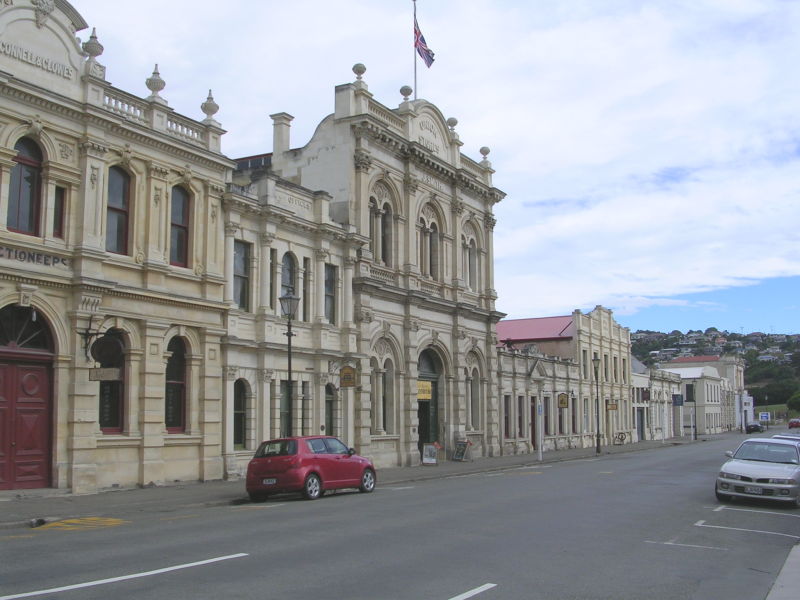 We went to Oamaru in the hope of seeing some penguins but we only saw one and I didn't manage to get a good picture. We did see lots of shags on the shore, however.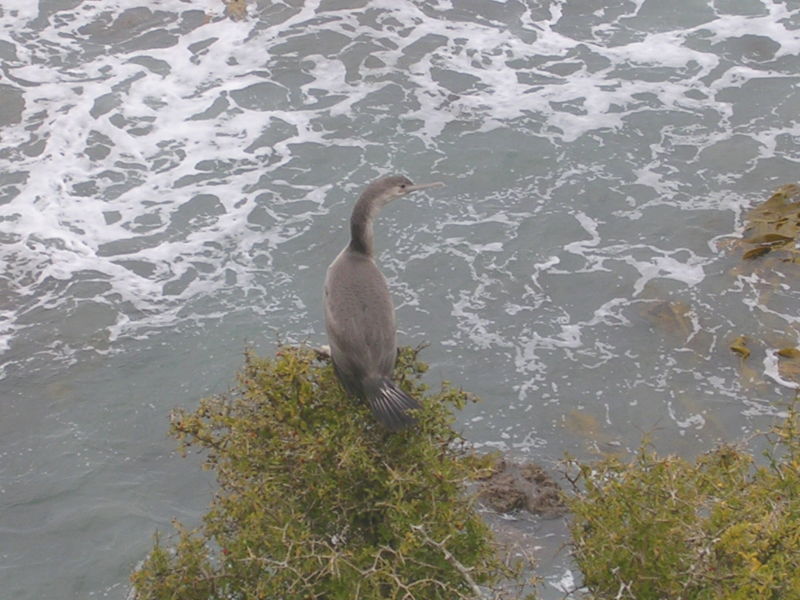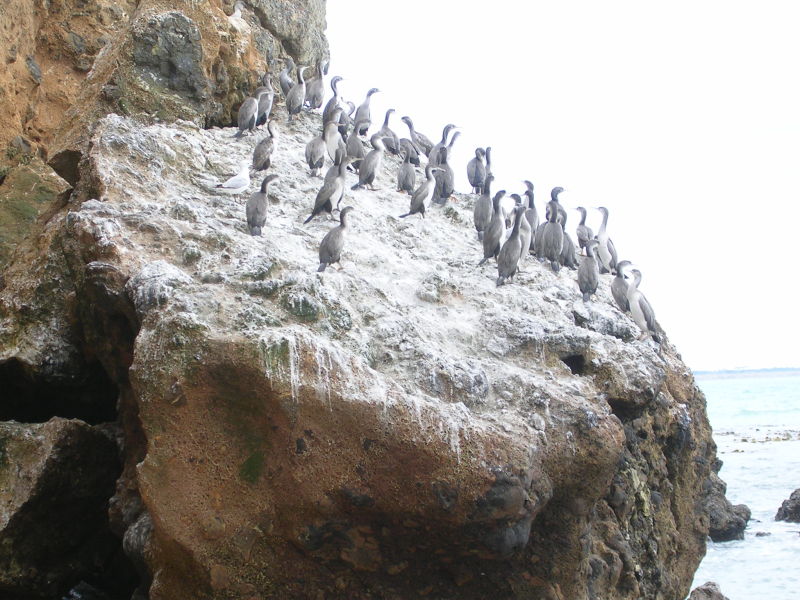 On the beach is this example of pillow lava, caused by molten lava cooling rapidly when it reaches the sea.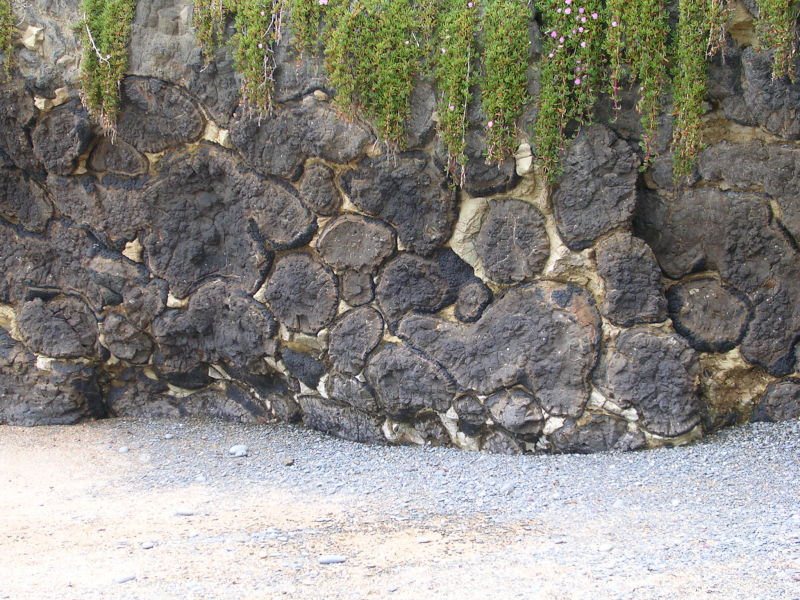 Macrae Flats Gold Mine
A fasinating visit to this opencast gold mining operation, where they dig vast quantities of rock out of the ground and then crush it and treat it chemically and eventually extract a tiny quantity of gold.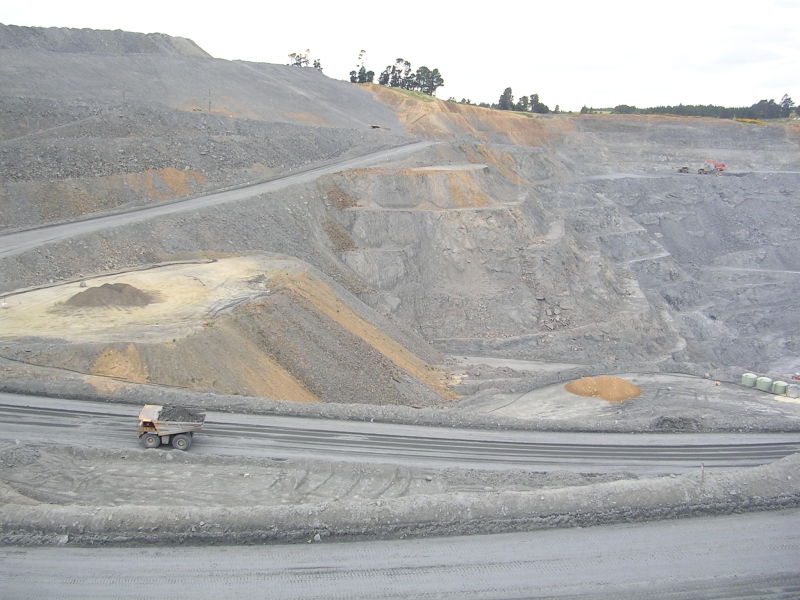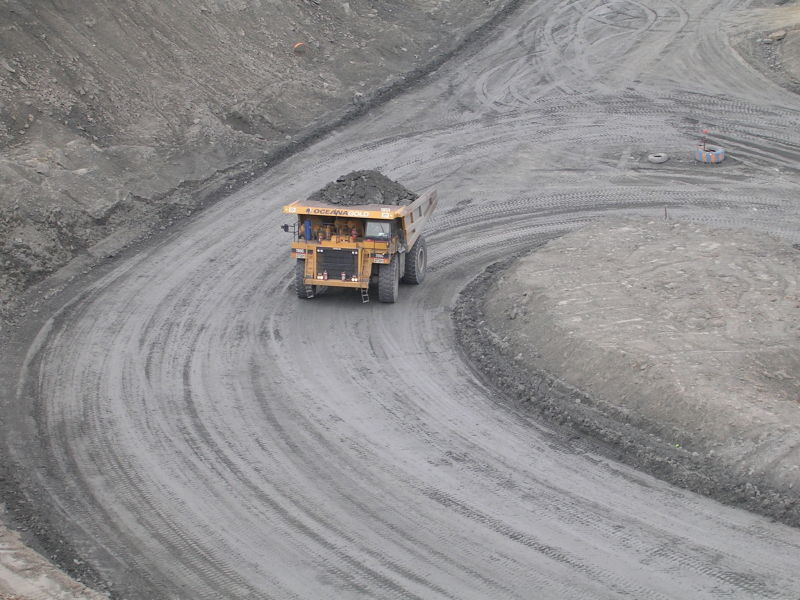 This tyre gives an idea of the size of the dump trucks.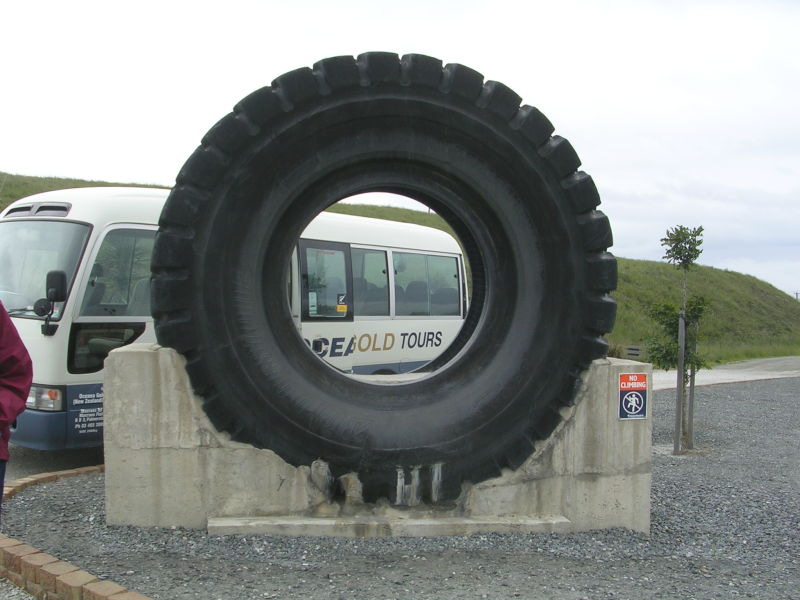 The rock is ground to dust in giant tumblers filled with steel balls before kilning and chemical treatment finally releases the gold. This is one of the grinding machines.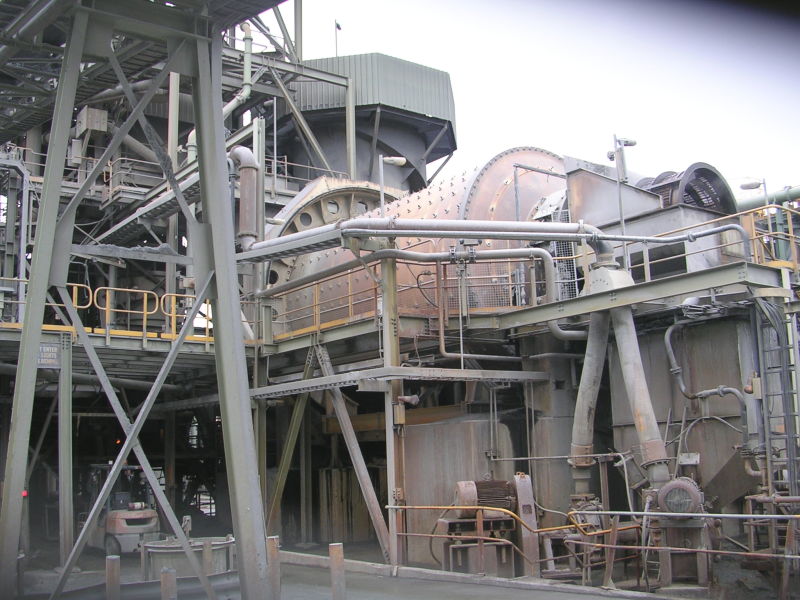 Previously, gold was mined using tunnels and the rocks crushed in simple water powered crushers, and some examples remain for visitors to look at.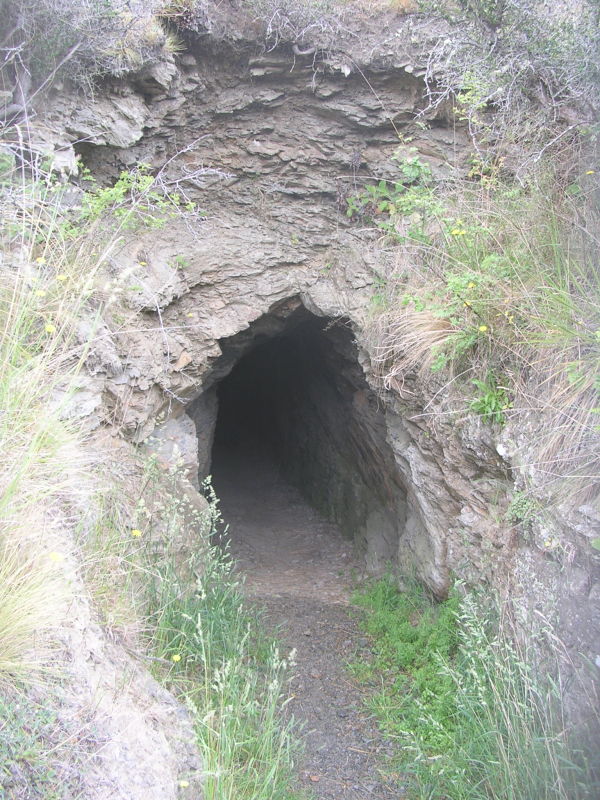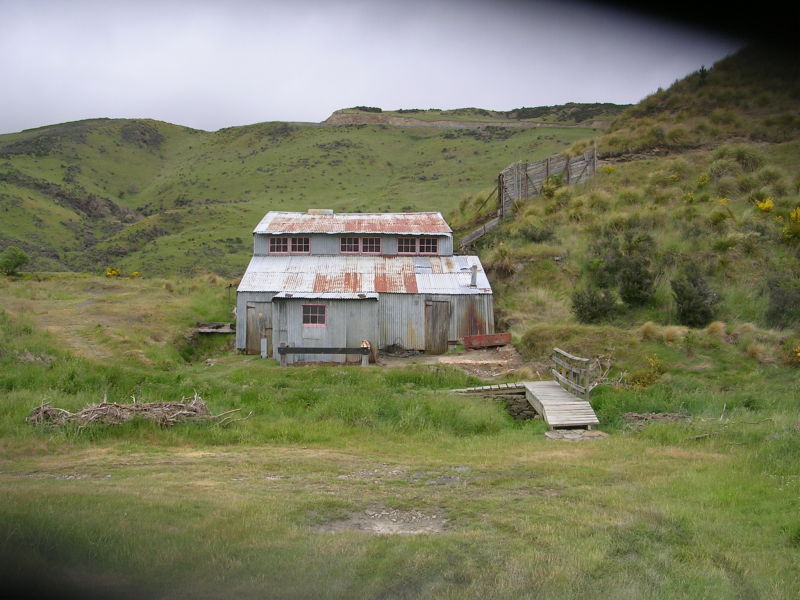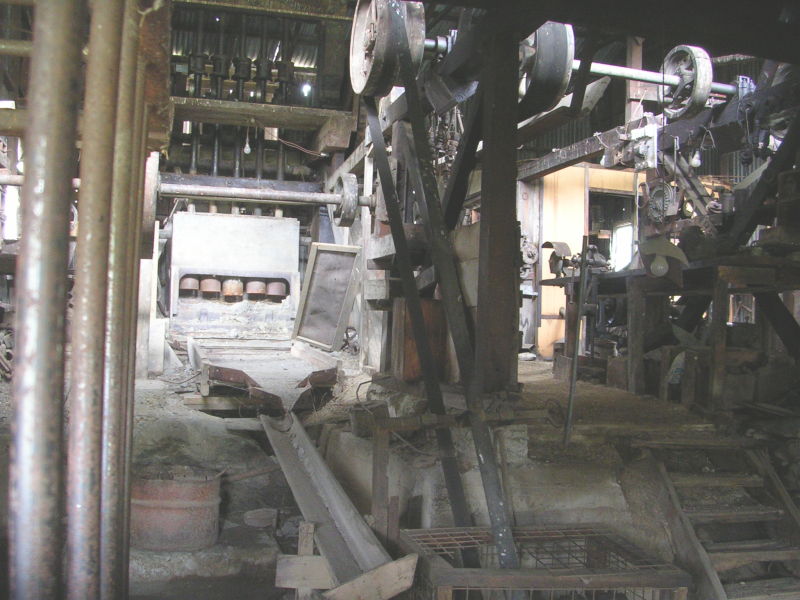 In the village of Macrae Flats we found dry stone walls just like England's Peak District.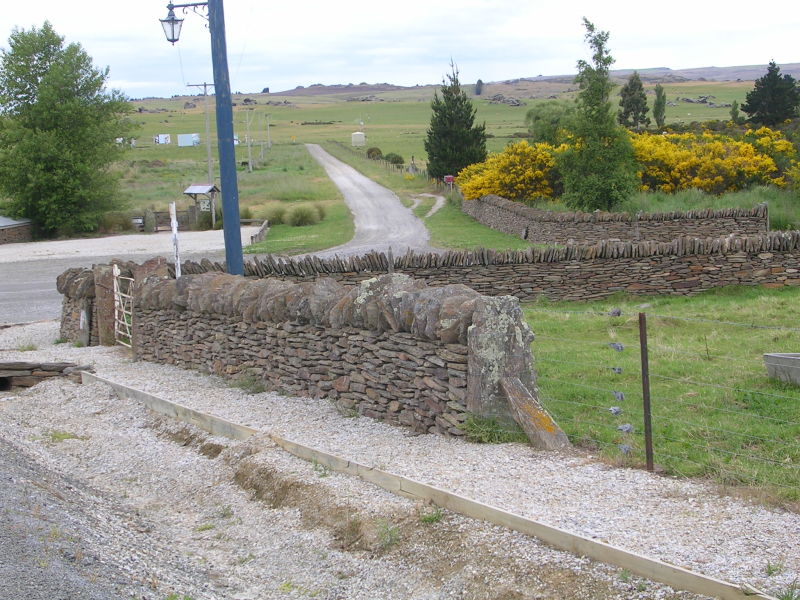 December 2007
More New Zealand pictures in Part Three