Hong Kong (Part Two)
MTR
The Mass Transit Railway, all built since 1967, is the best way to get around Hong Kong.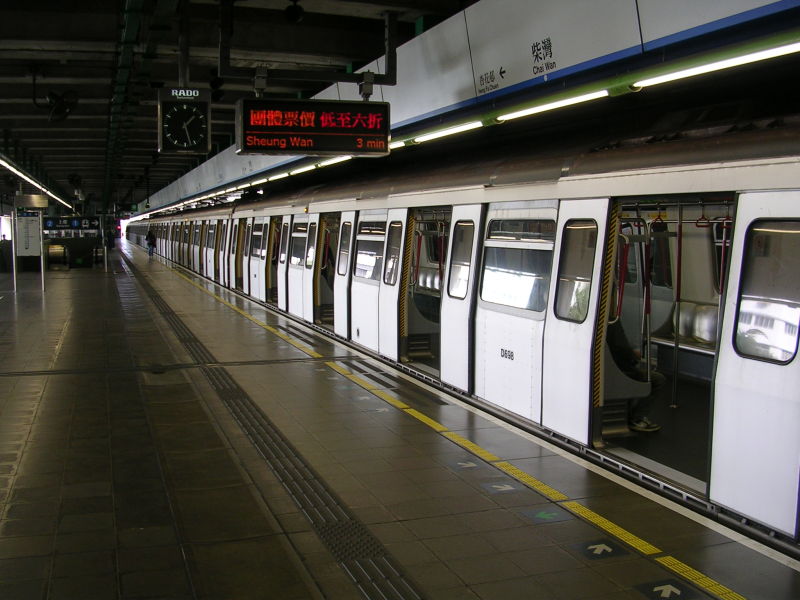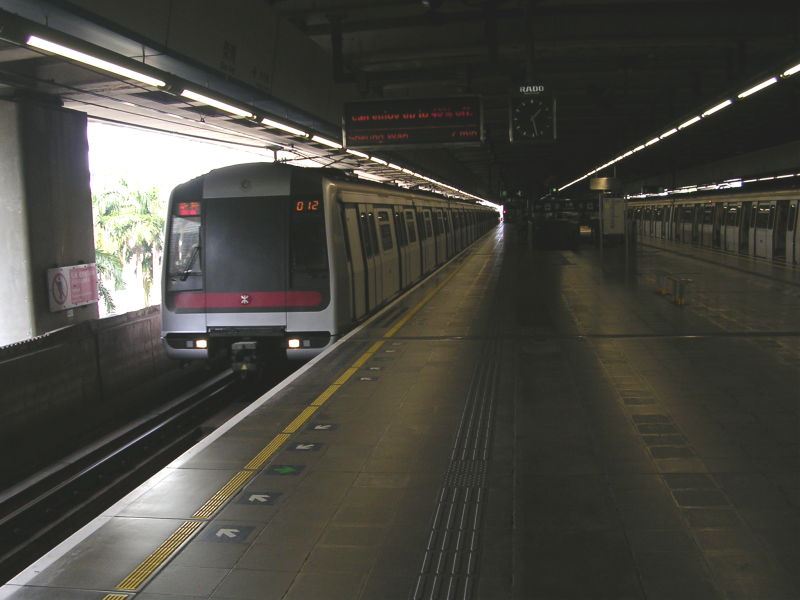 KCR
Recently merged with the MTR, the Kowloon Canton Railway has a much longer history, dating back to 1911. It provides train service from Kowloon to the border with China at Lo Wu. The current trains are a lot more modern than that!
A brief warning to tourists: Deciding to traverse this line to the end I discovered that the only exit route from the platforms at Lo Wu leads directly to the border passport checks for which I didn't have a visa. I had to ask a border policeman to allow me up the special "Lo Wu Villagers Only" staircase to get to the departures part of the station. You have been warned!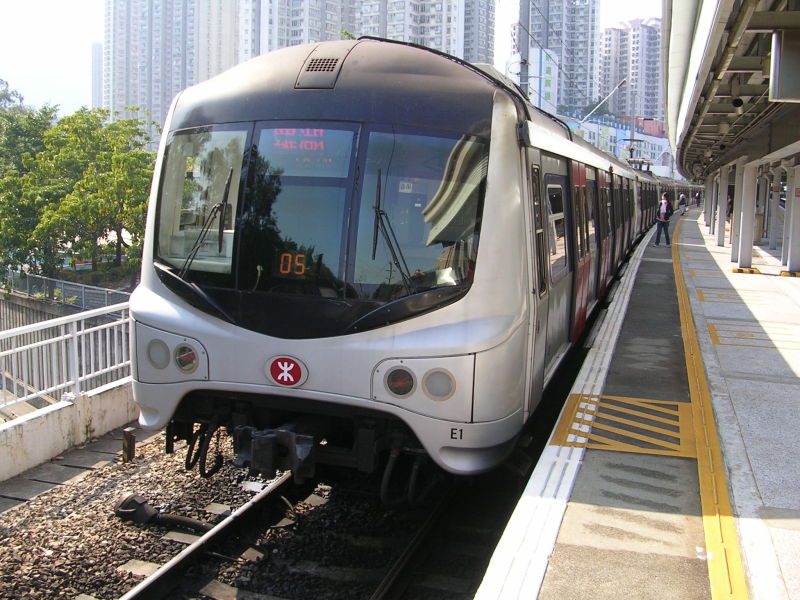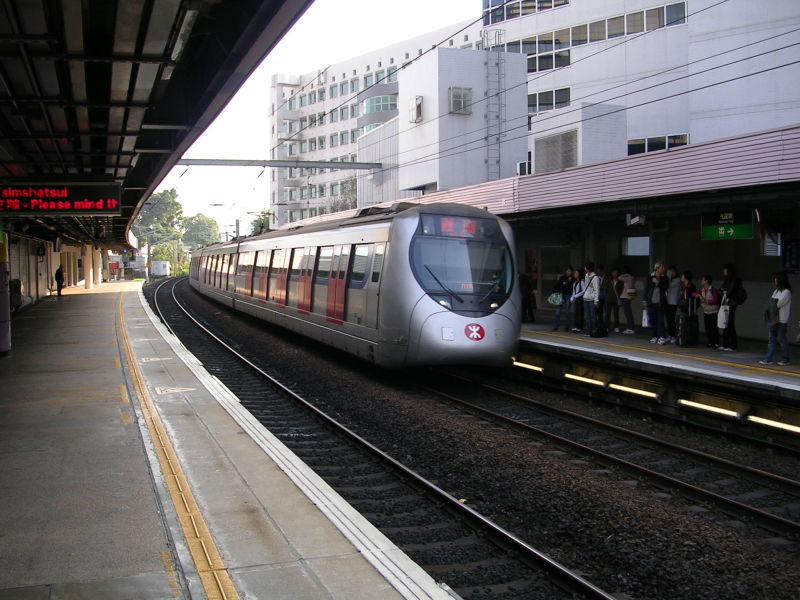 Tai Po Market Railway Museum
This small museum is located in a former station on the KCR line and has a small collection of old equipment from the line.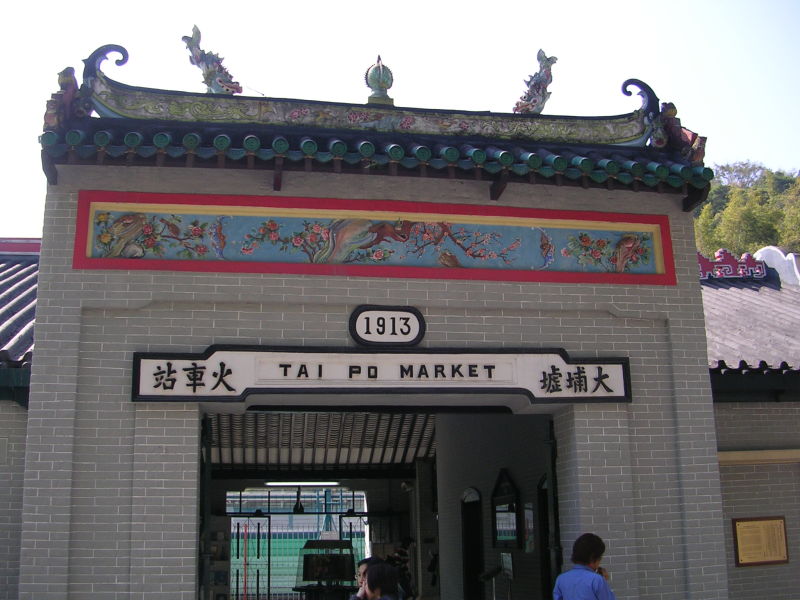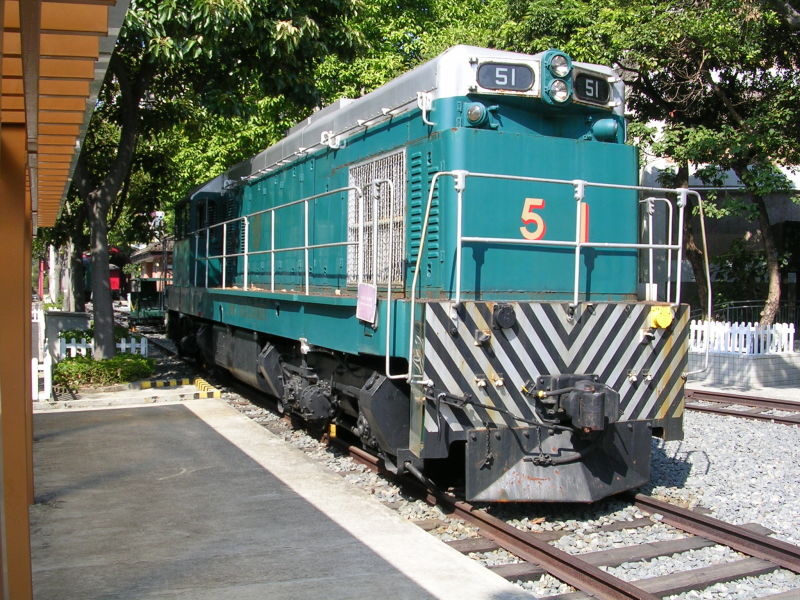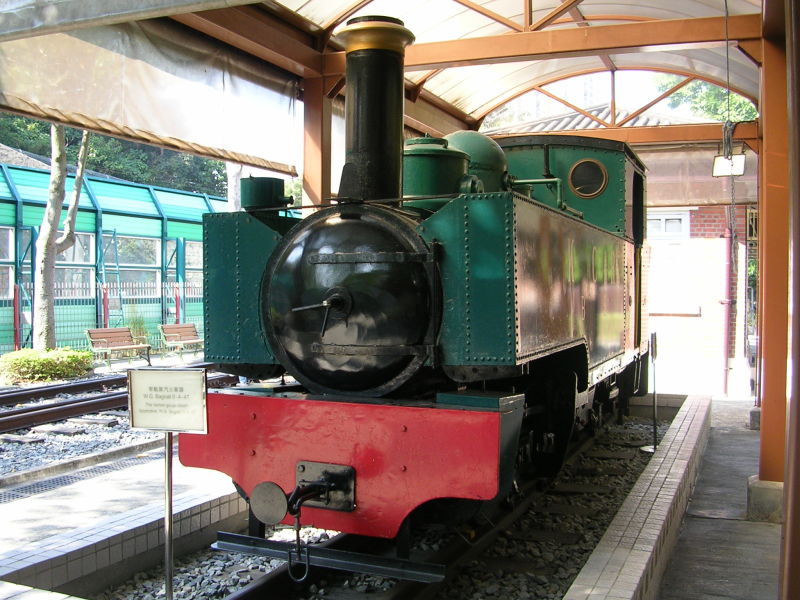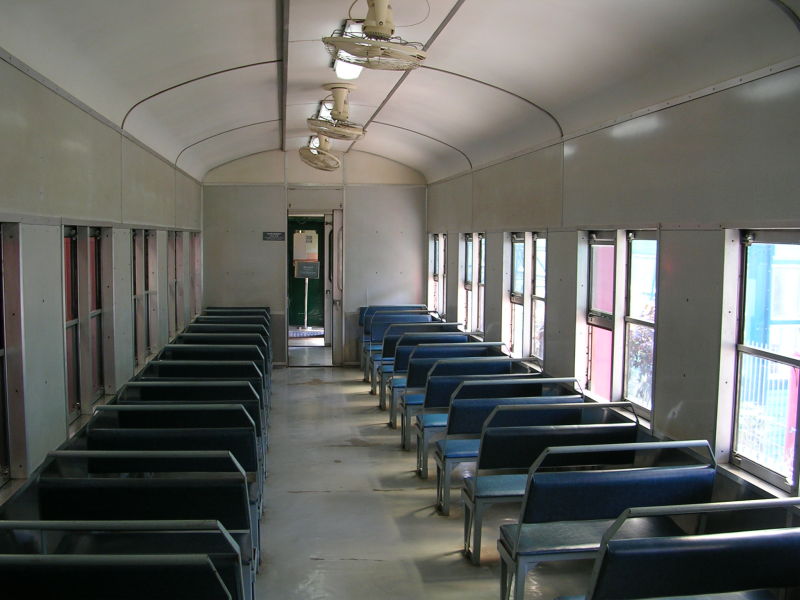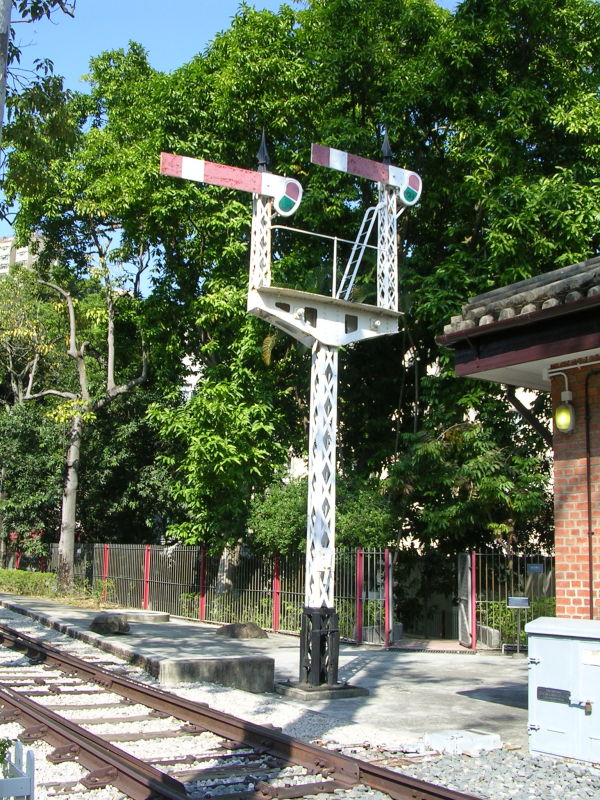 Near the railway museum I came across this traditional street market.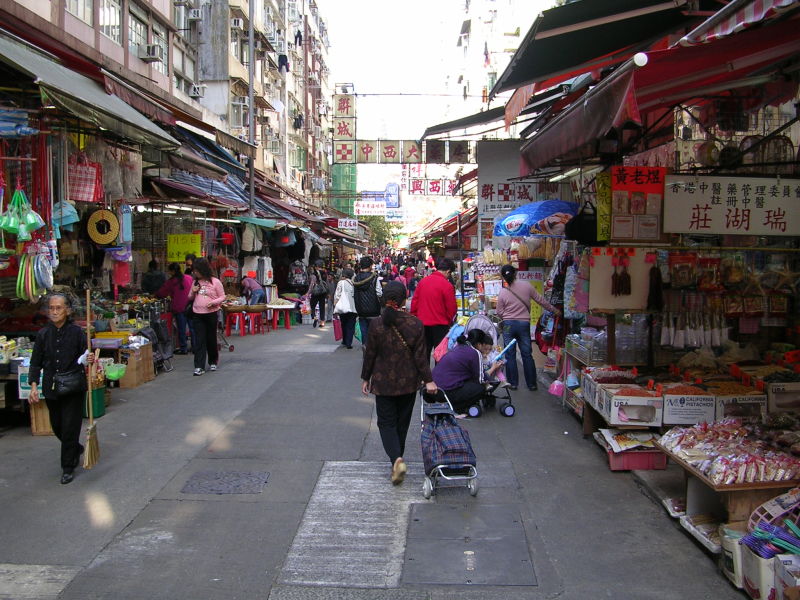 The Noon-day Gun
At Causeway Bay in a tradition dating back to the 1860s, a gun is fired as a time signal at noon each day.

In Hong Kong
They strike a gong
And fire off a noonday gun,
To reprimand each inmate
Who's in late.
Noel Coward, Mad Dogs and Englishmen.

The current gun, installed in the 1940s, had previously seen service in the Battle of Jutland in the first world war.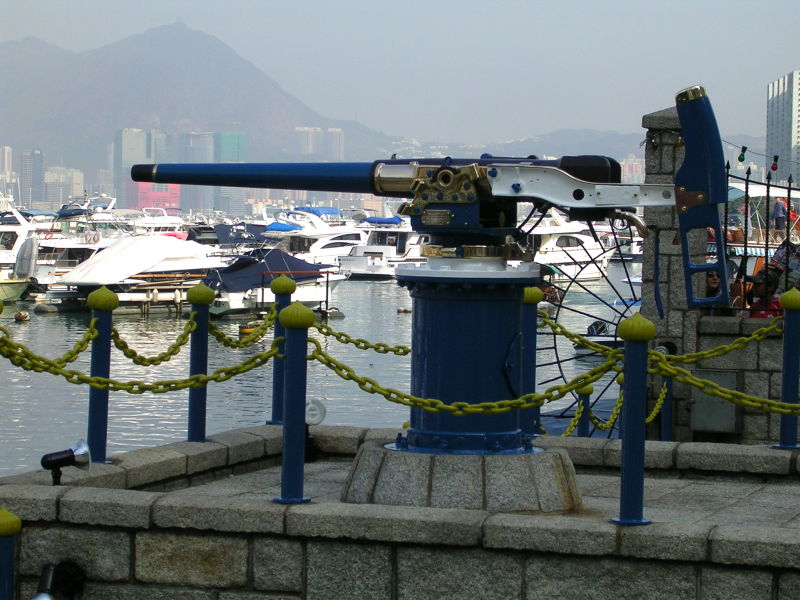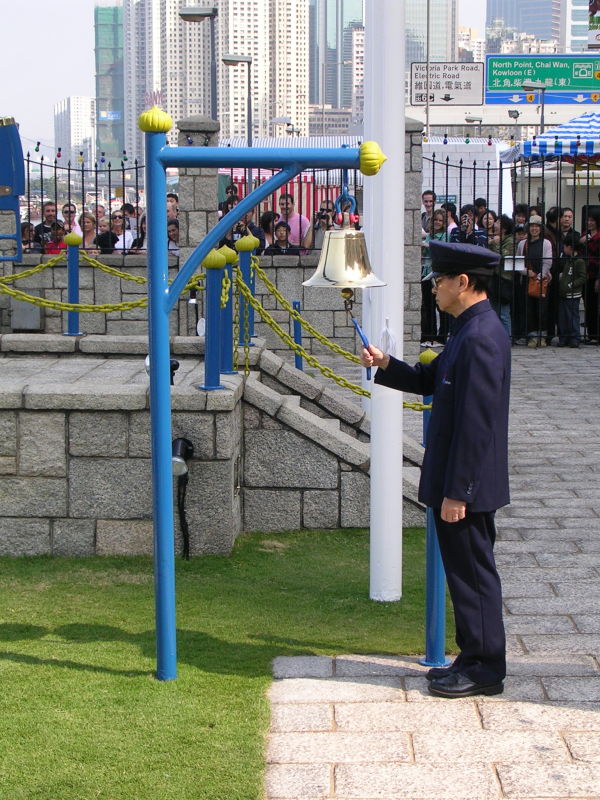 Just about to pull the cord to fire the gun ...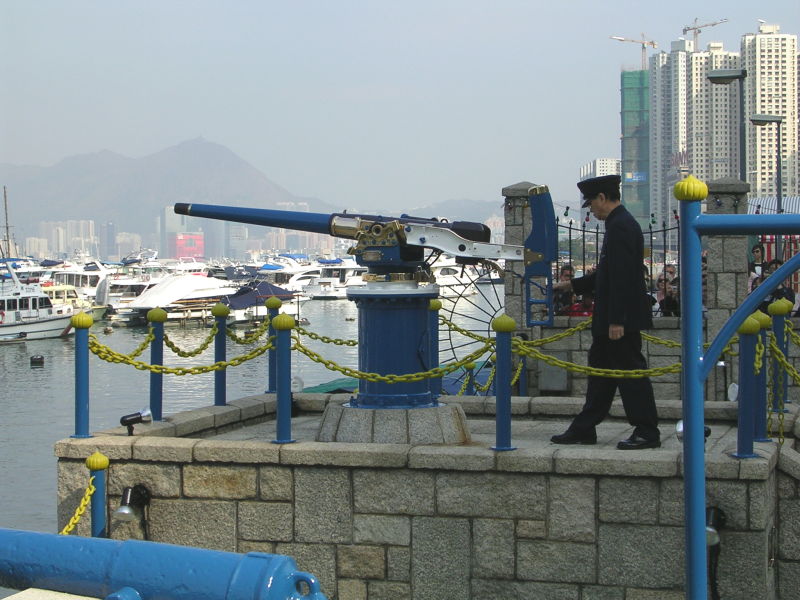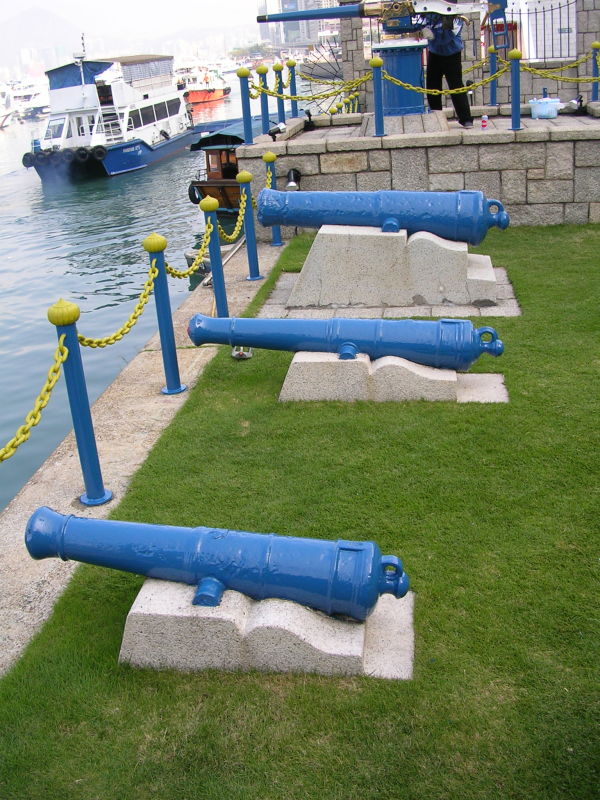 Temples
I visited a couple of the temples which are to be found all over the colony.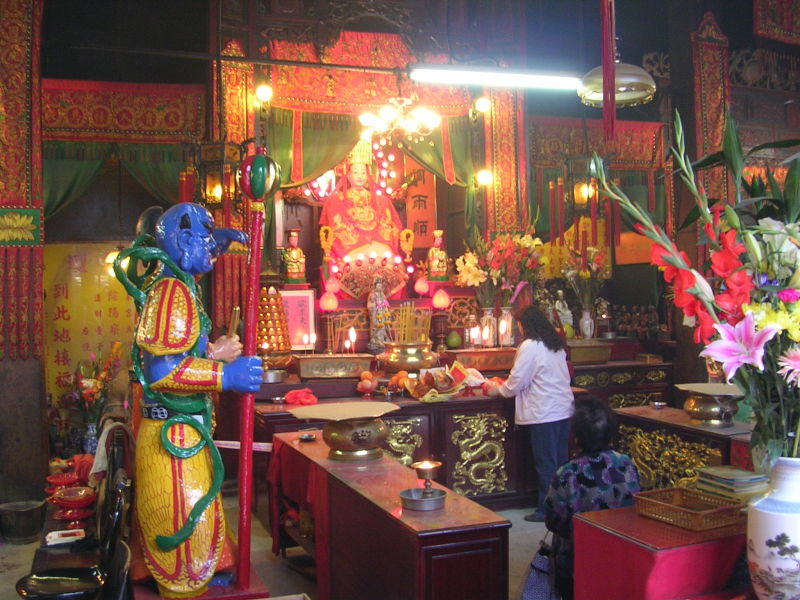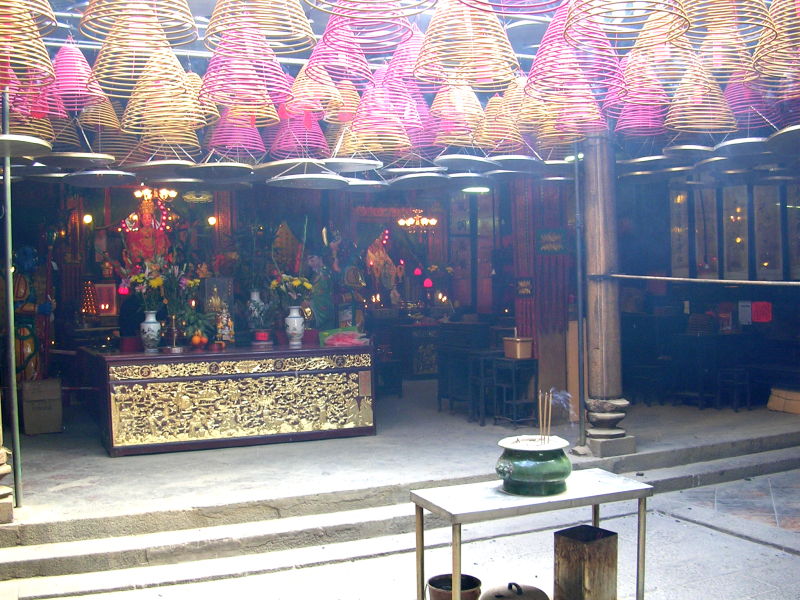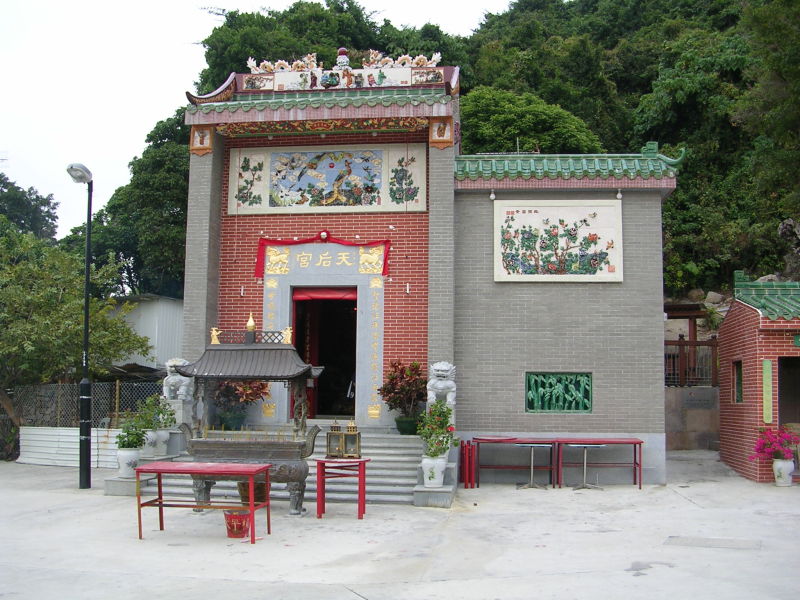 Lamma Island
A popular day-trip destination for locals and tourists is the small Lamma Island just a short ferry ride away. The path over the hills from one side of the island to the other makes a pleasant walk. My thanks to Don and family for taking me on this trip.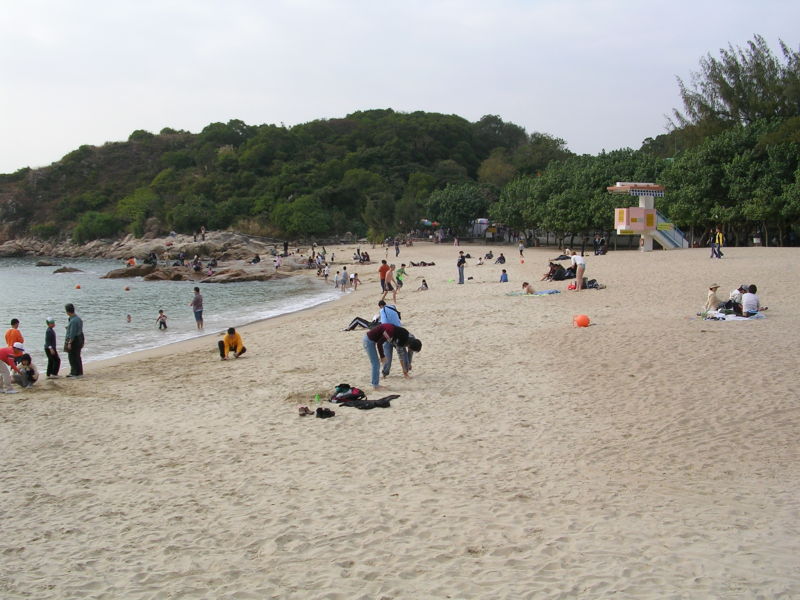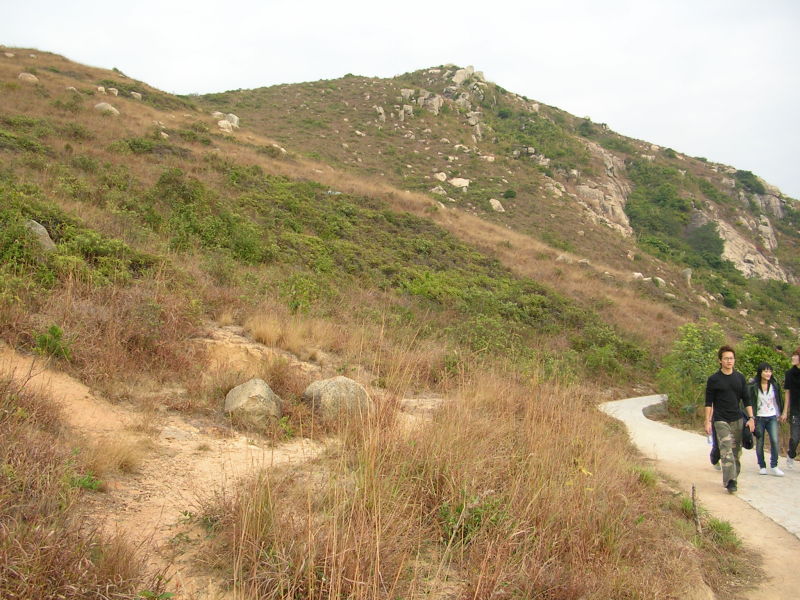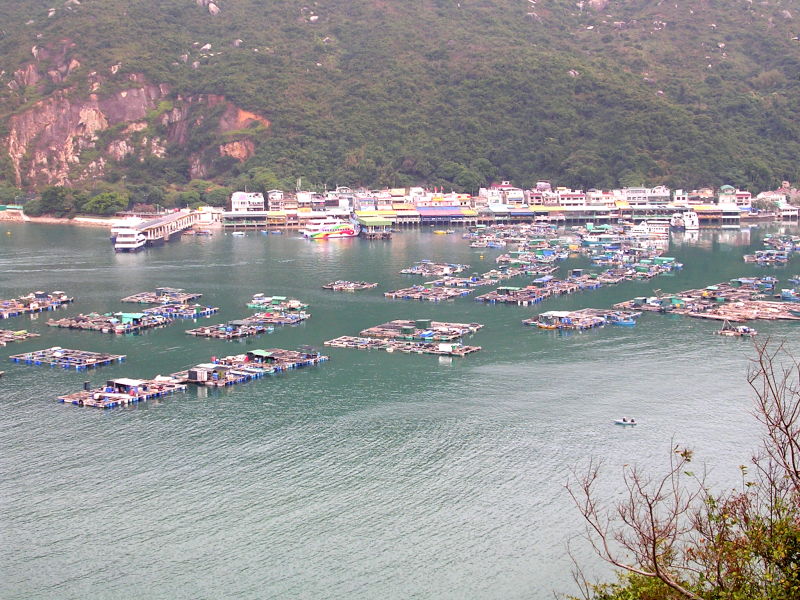 Disneyland
The railway taking passengers to this popular theme park is a bit of a Mickey Mouse operation!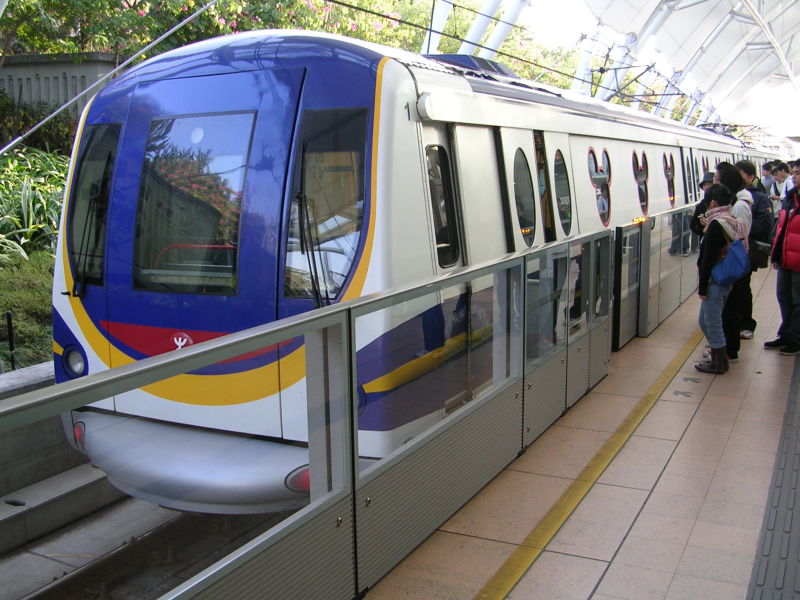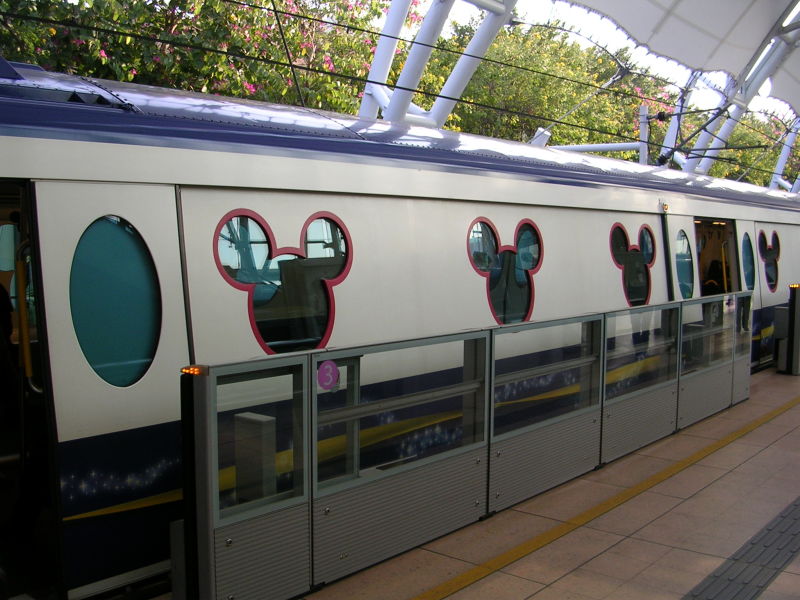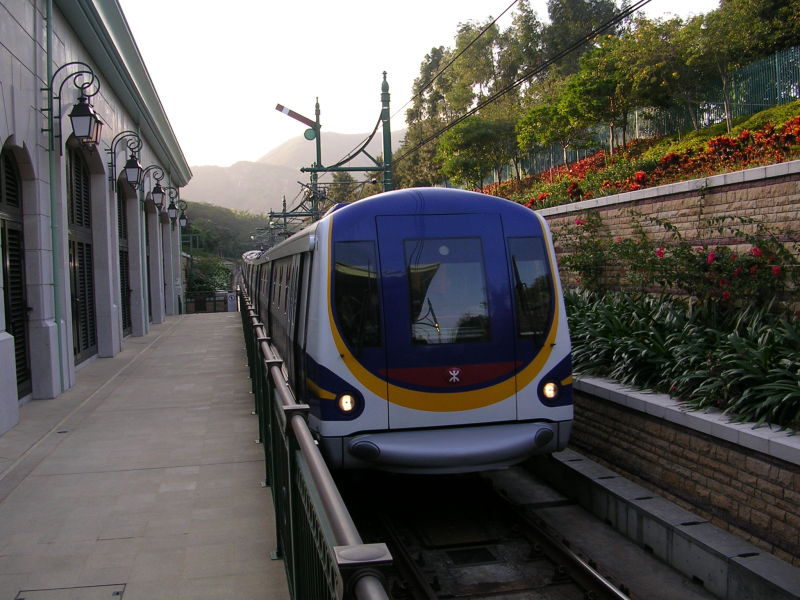 Tian Tan Buddha
Not the largest Buddha in the world, but pretty impressive nontheless.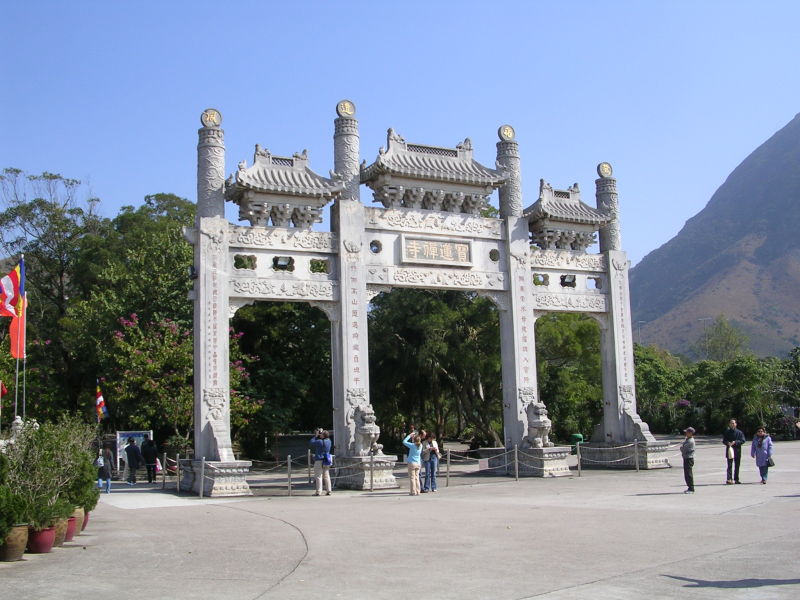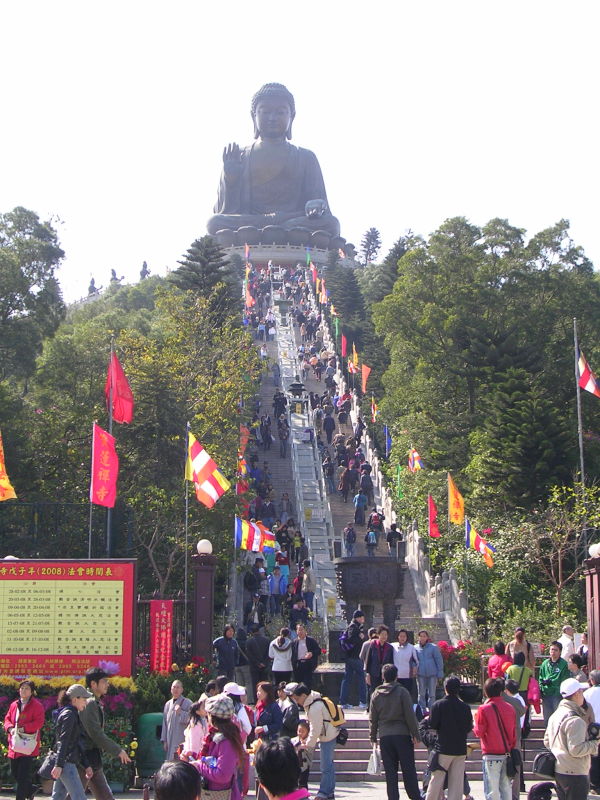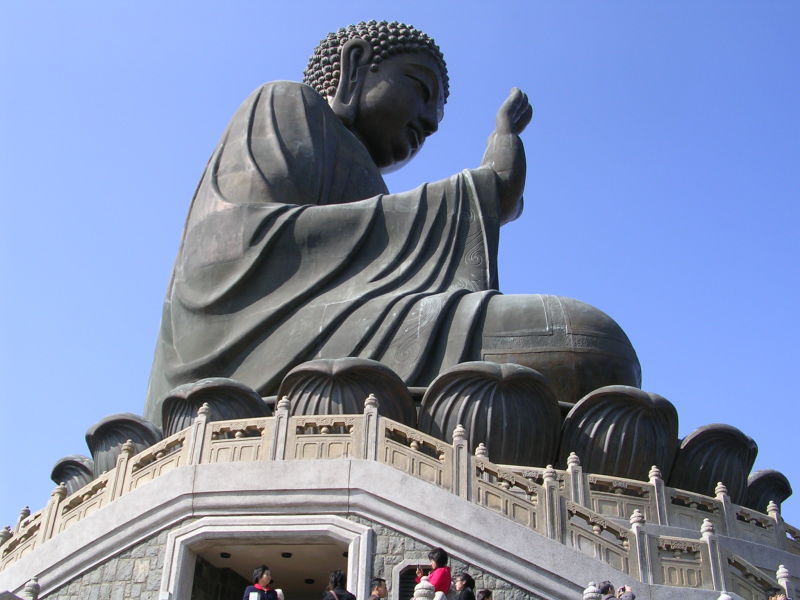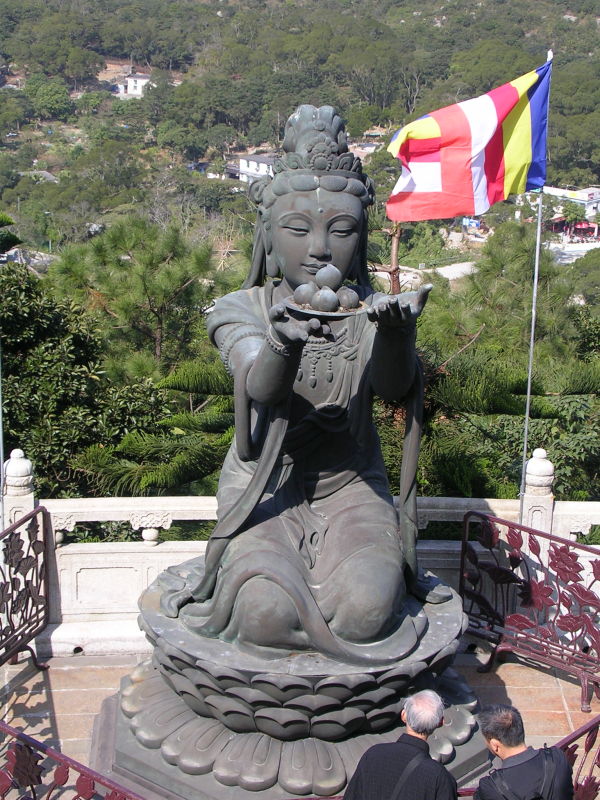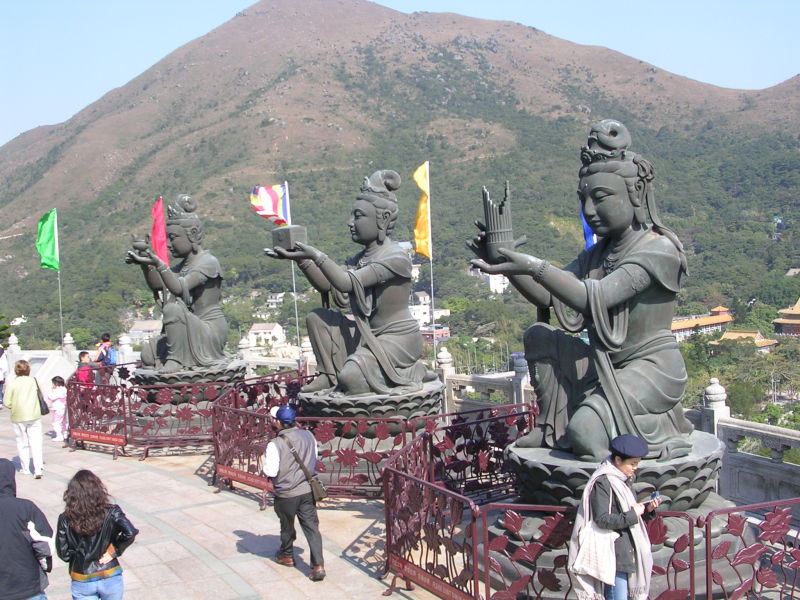 A spectacular temple complex just below the Buddha welcomes visitors.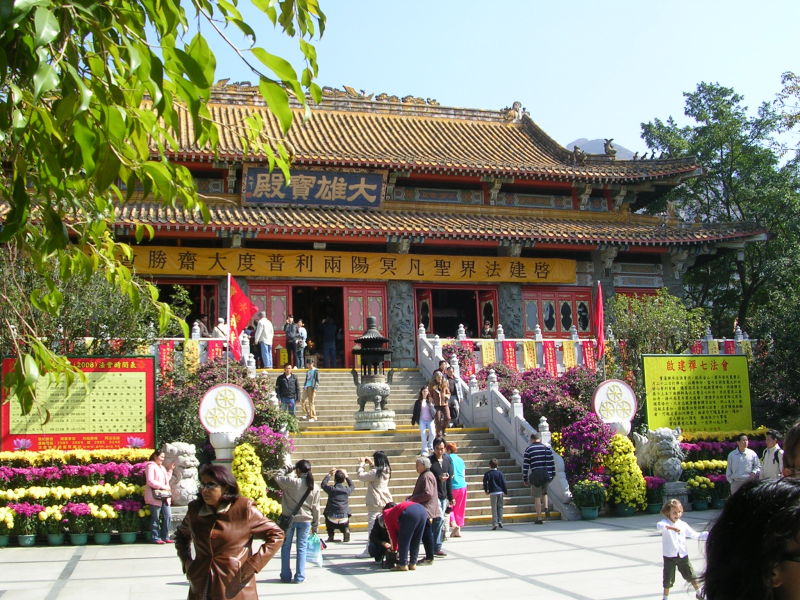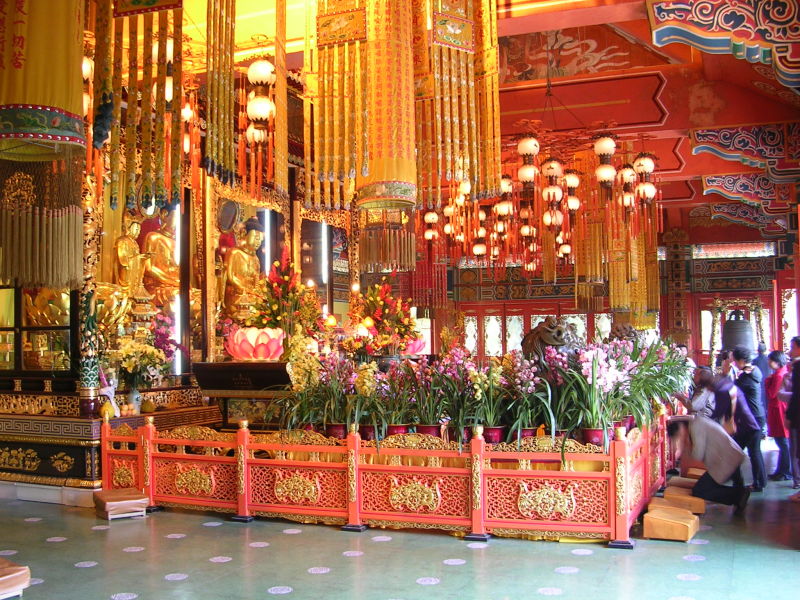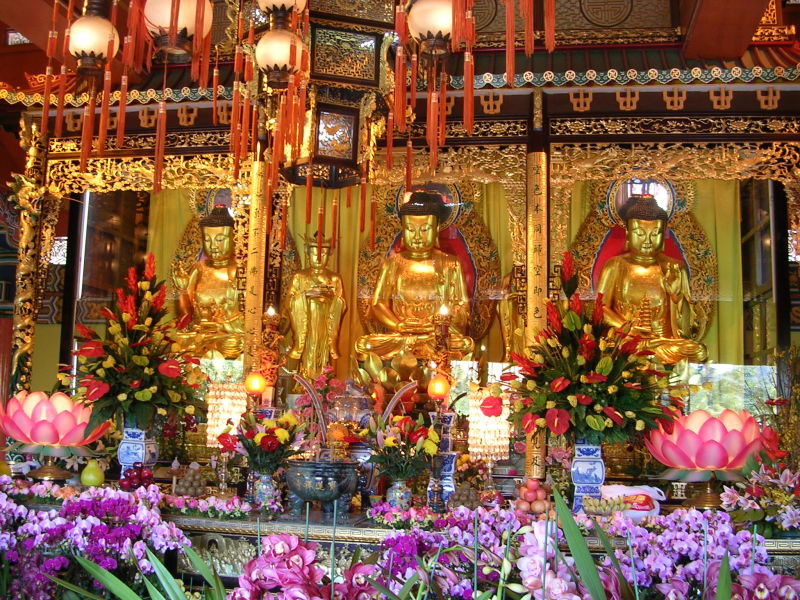 A long cable-car system carries visitors up to the site of the Buddha. This has a somewhat chequered history, including an incident in June 2007 when one gondola (fortunately without passengers) dropped onto the rocks below, and my visit was the on the first day of public service since then, so I didn't fancy my chances of getting a ticket and used the local buses instead.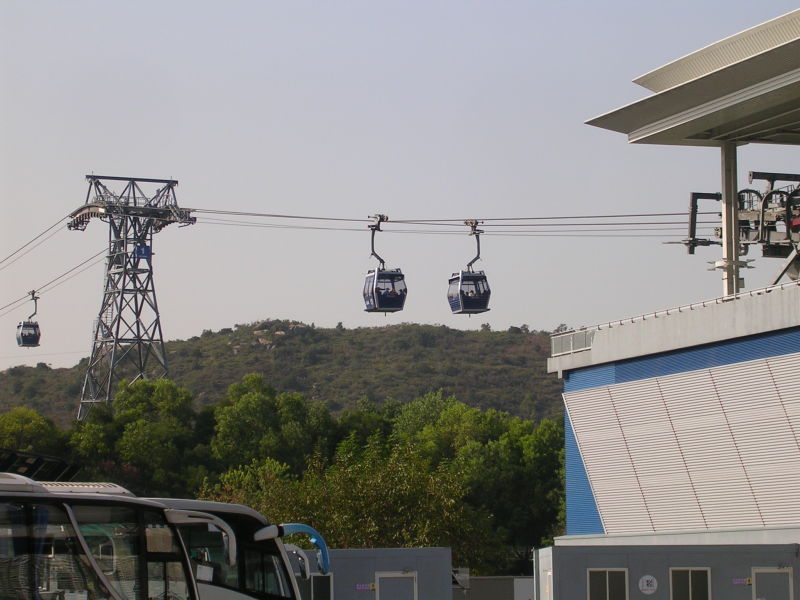 December 2007