Spring Trips
Great Central Railway, Loughborough
A weekend to celebrate the Golden Jubilee of the Manchester Reunion Railway Society began with a trip to visit the Great Central Railway where we had a ride behind this realistically tatty Class 31 diesel, as well as a couple of steam locos.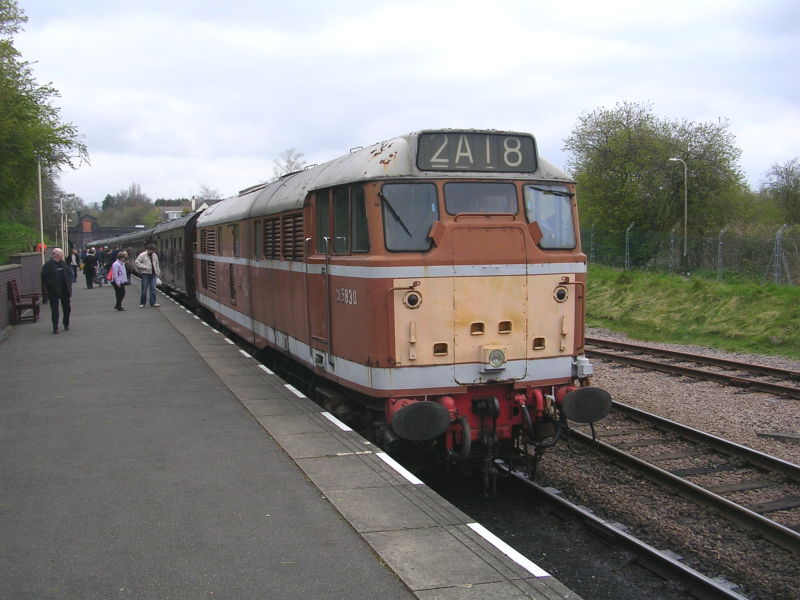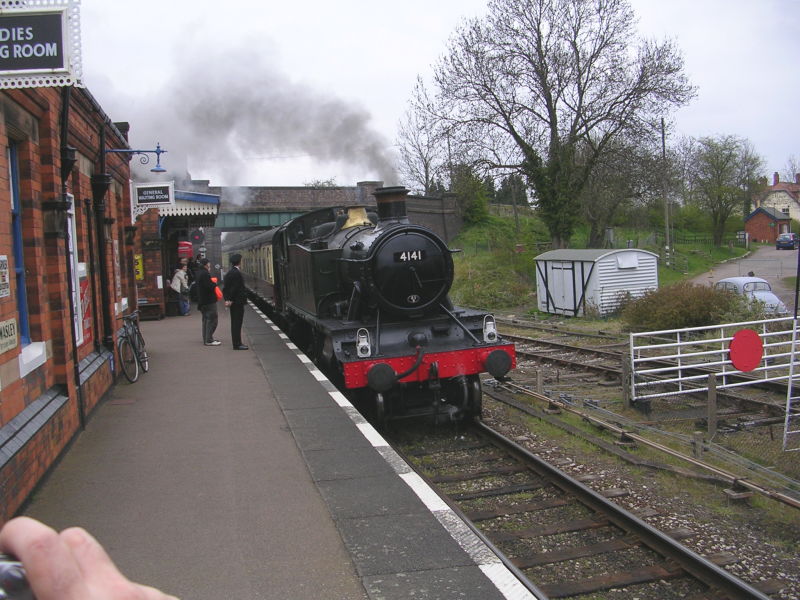 The beautifully restored Quorn station even has real gas lights.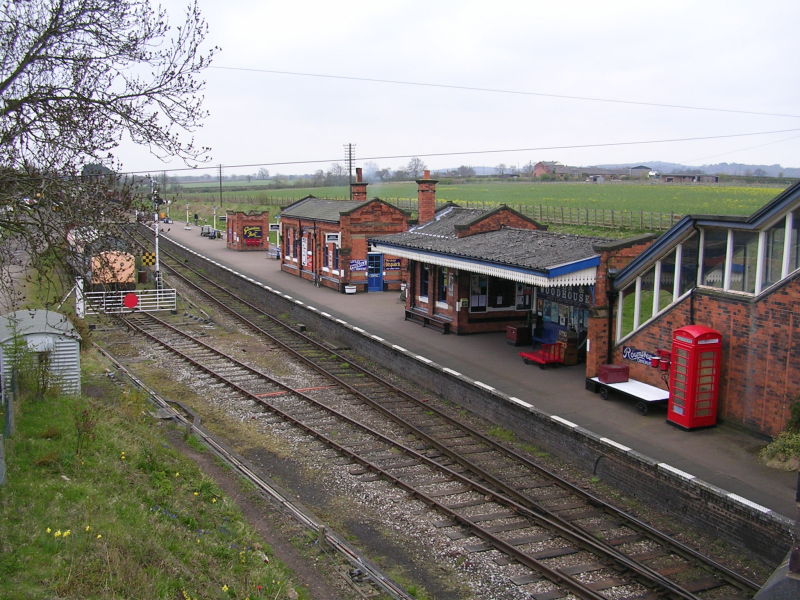 Gloucestershire Warwickshire Railway
Part two of our Jubilee weekend and my first visit to this preserved railway on part of the former Cheltenham-Stratford-Birmingham line of the Great Western Railway. The damp weather made for plenty of steam effects.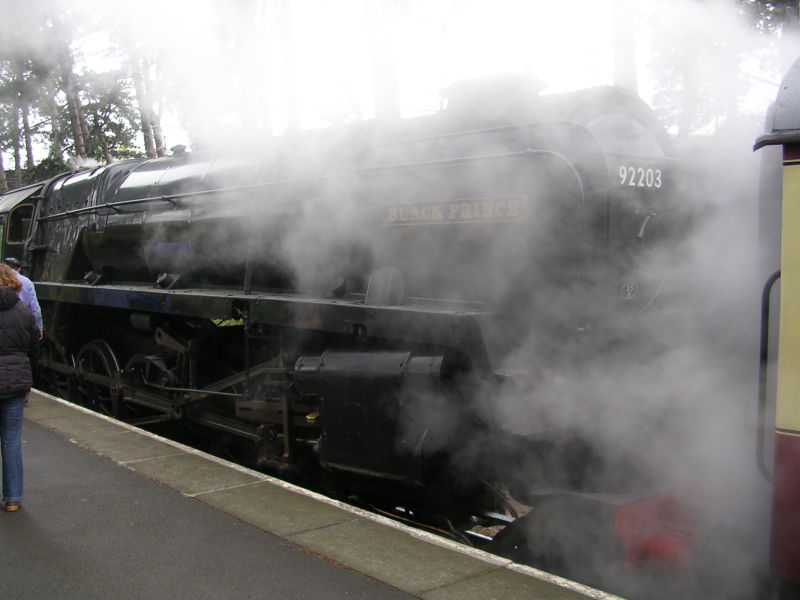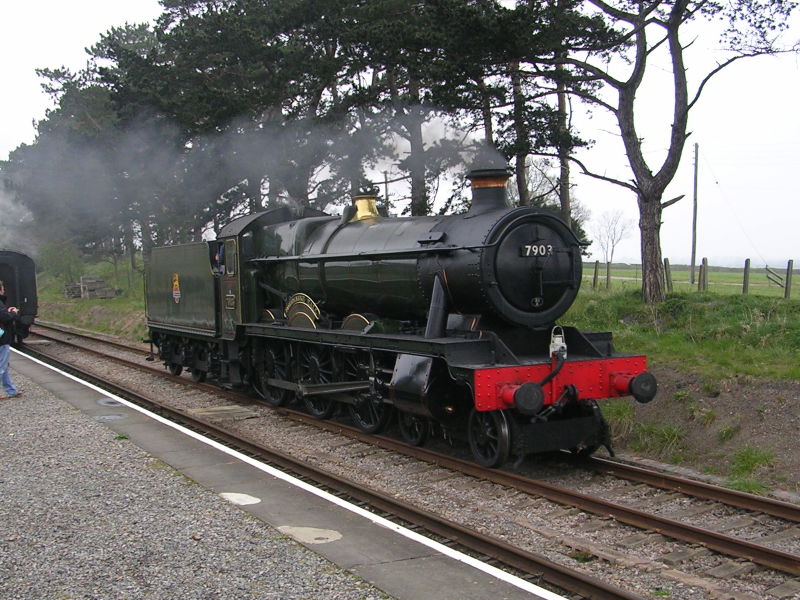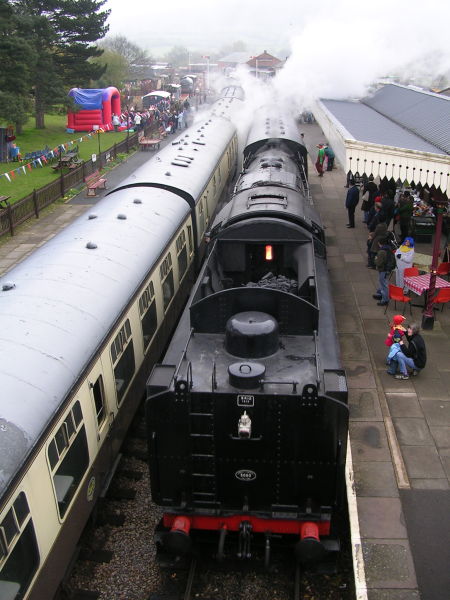 We even got to see Paddington Bear!

Wythall Bus Museum
On our way back home we called in at this museum located in the West Midlands. Here's just a very small sample of their extensive collection.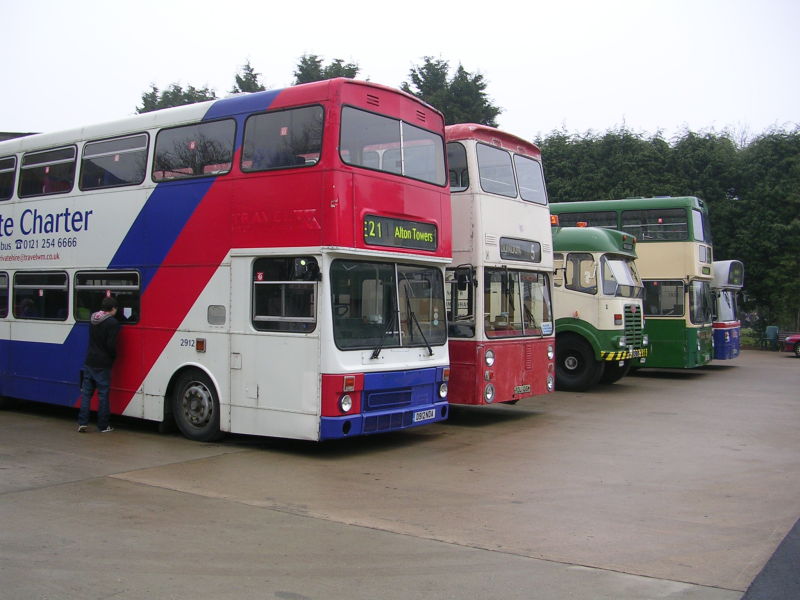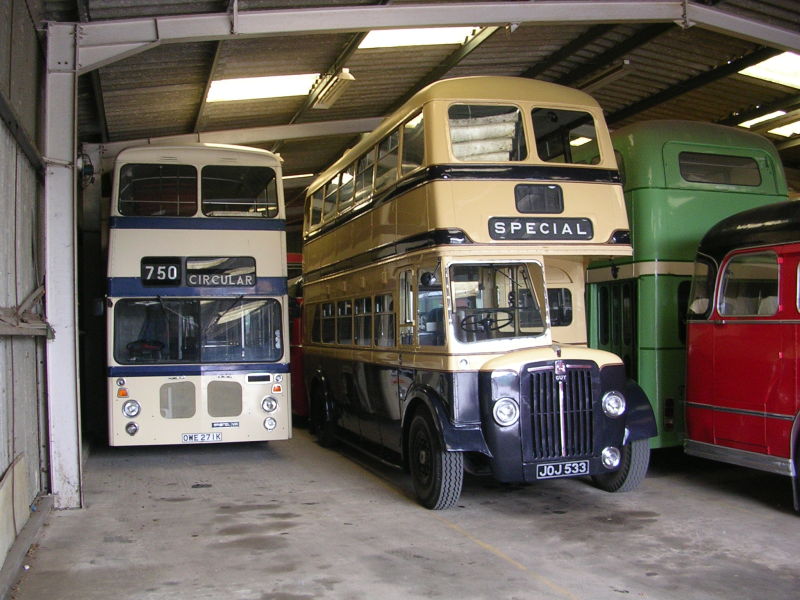 We were able to take a ride along the local country lanes in this Crosville Bristol L5G dating from 1950.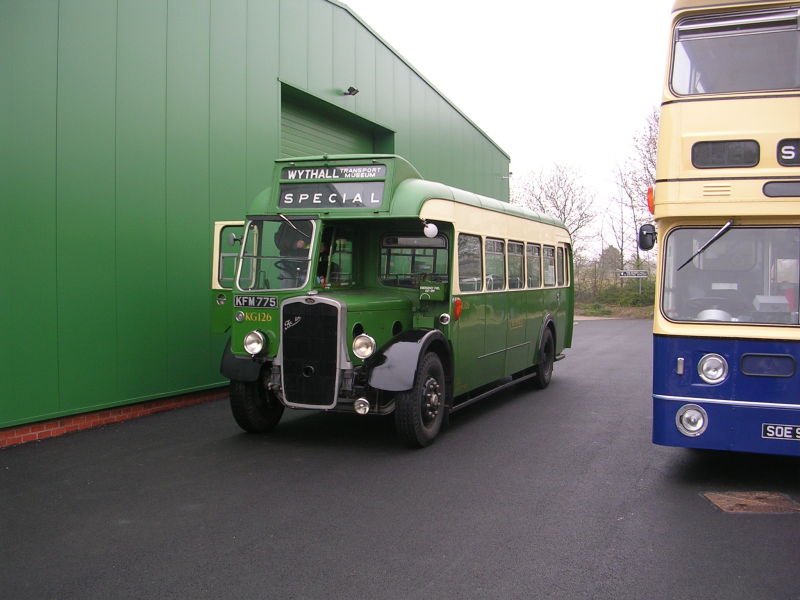 The Western Scot
A ride behind this beautifully restored Class 52 "Western" diesel to Edinburgh, believed to be the first ever visit by one of these locos to Scotland. Here's Western Champion with an admiring crowd at Edinburgh's Waverley station.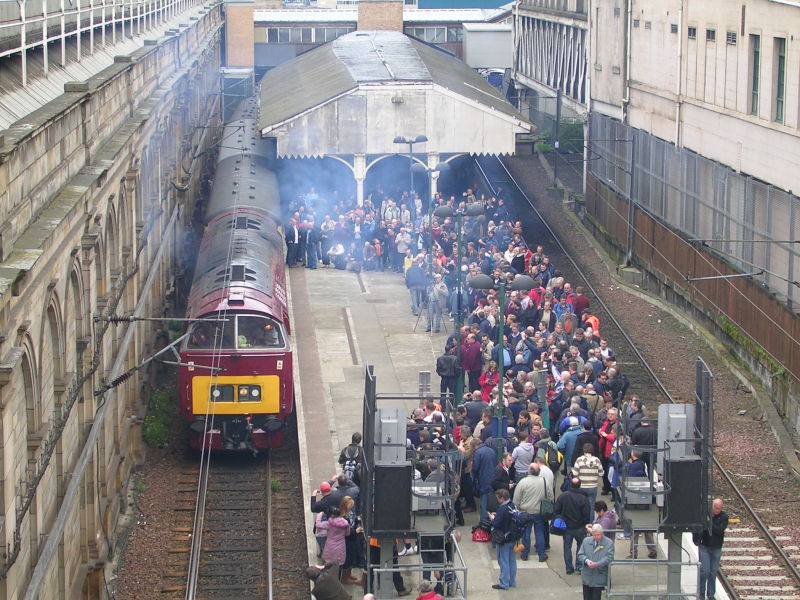 ... and pausing at Carlisle on the way home.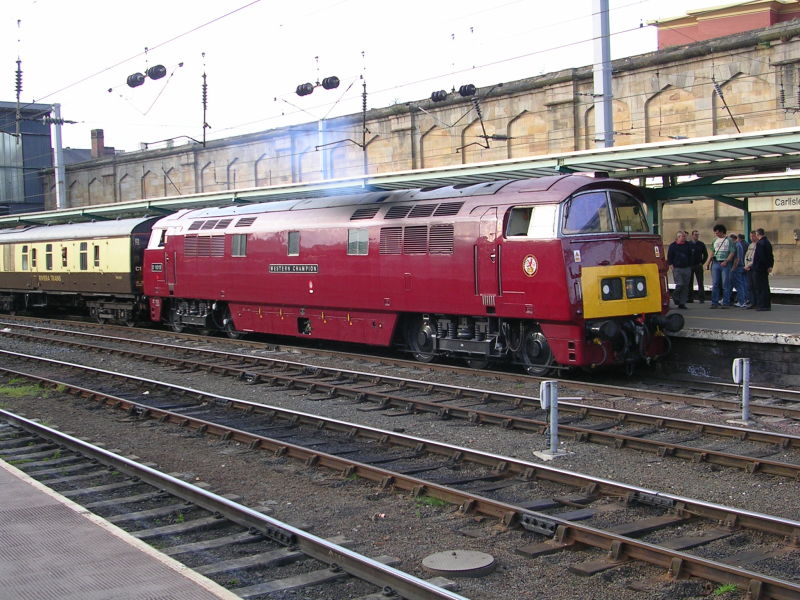 Eschewing the traditional bag-pipes, shortbread and kilts tourist nonsense, I visited the very interesting Bank of Scotland Museum which is located in the bank's headquarters in this impressive building overlooking Princes Park.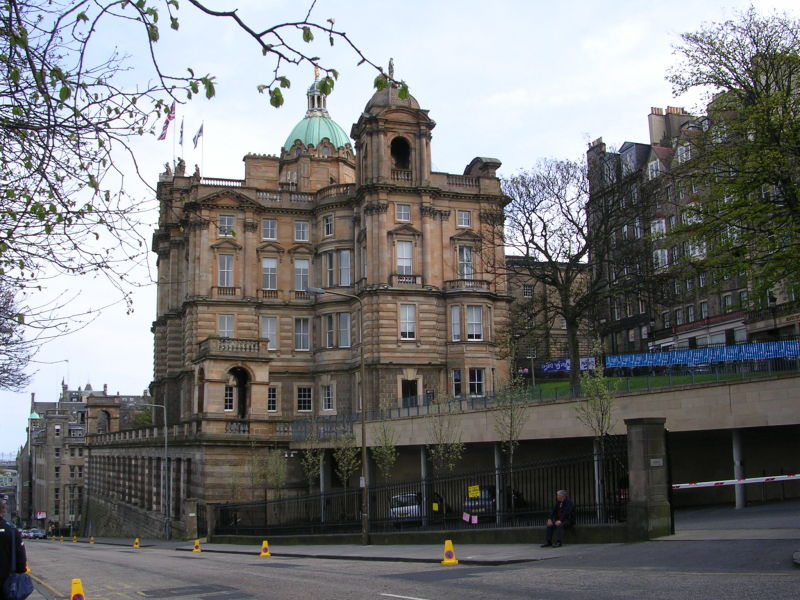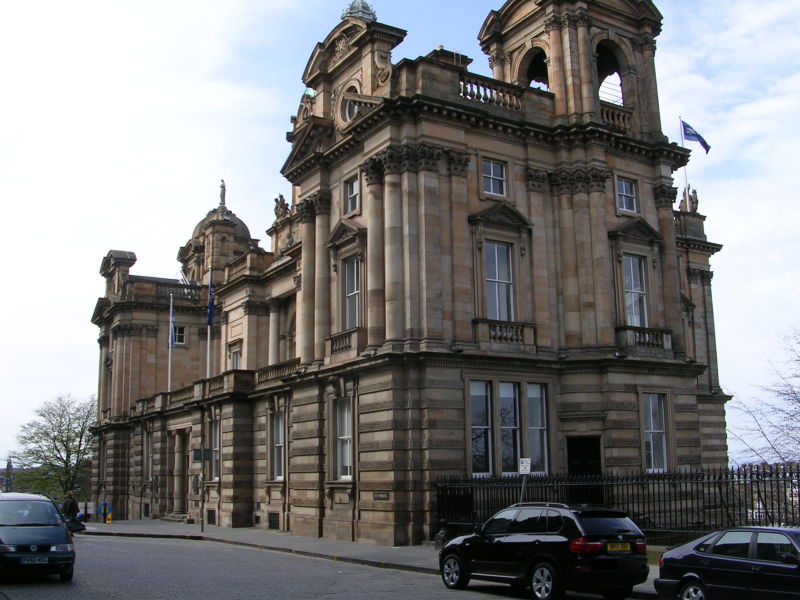 The Cambrian Coast Explorer
Just two days later, another rail trip behind a preserved diesel. This time, Class 40 number D345 took us to Aberystwyth.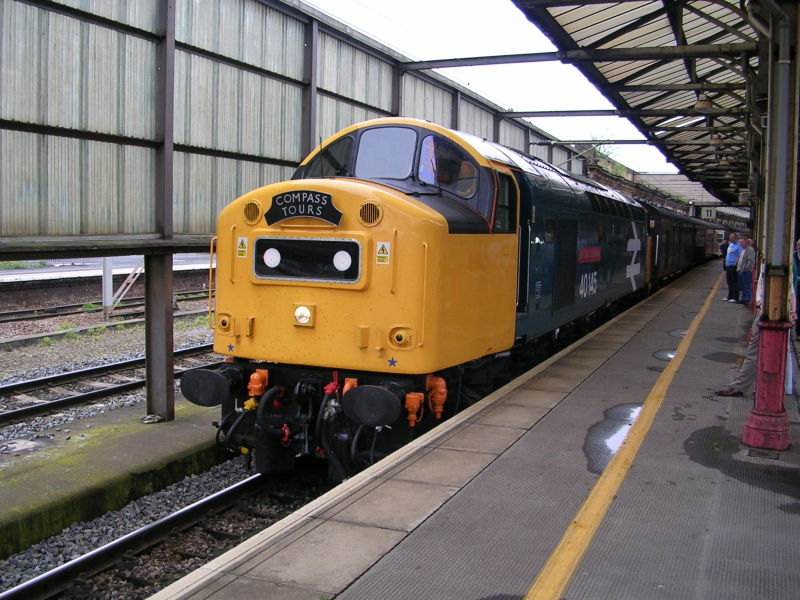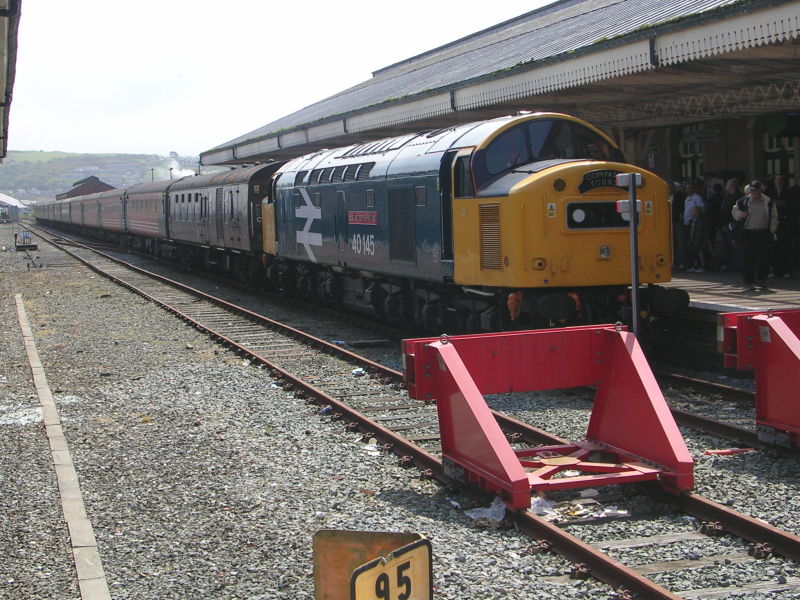 The Vale Of Rheidol steam railway was operated by British Rail for many years after main line steam had ceased, right up until 1989.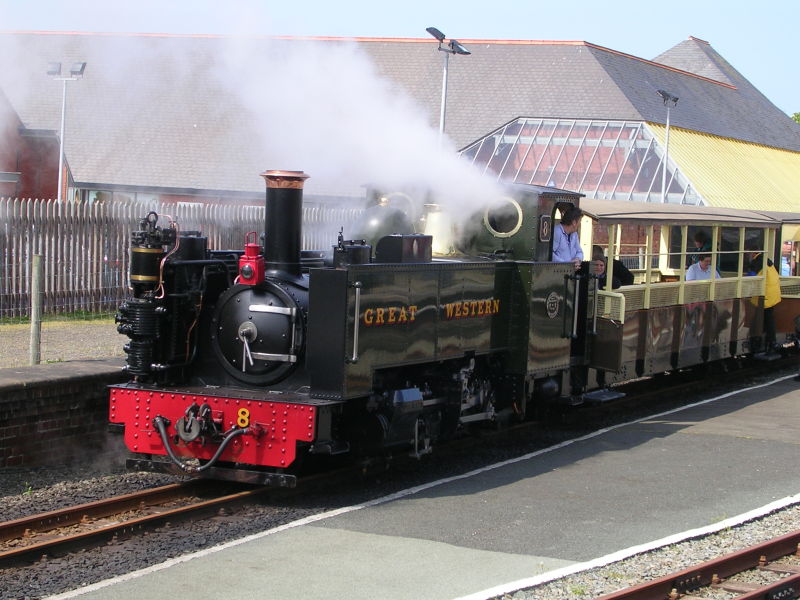 At the north end of the town a funicular takes tourists up Constitution Hill, for some good views of the town and along the coast.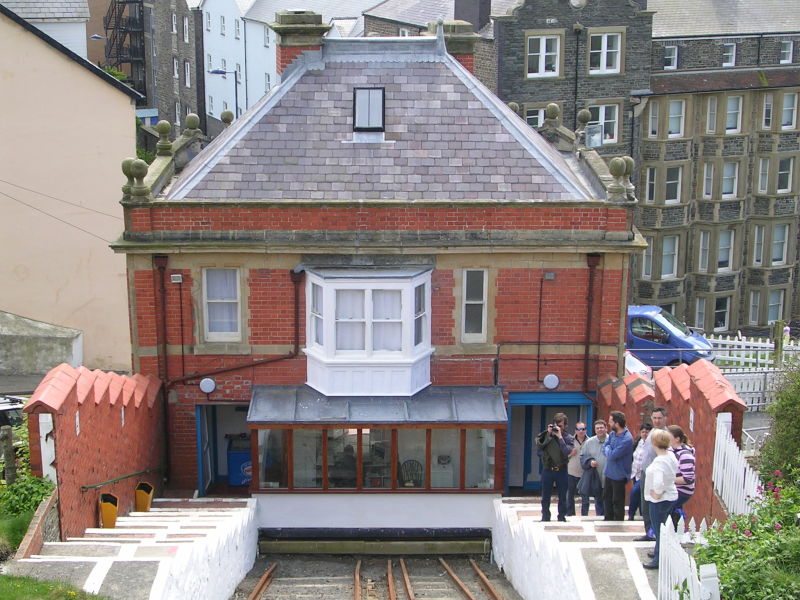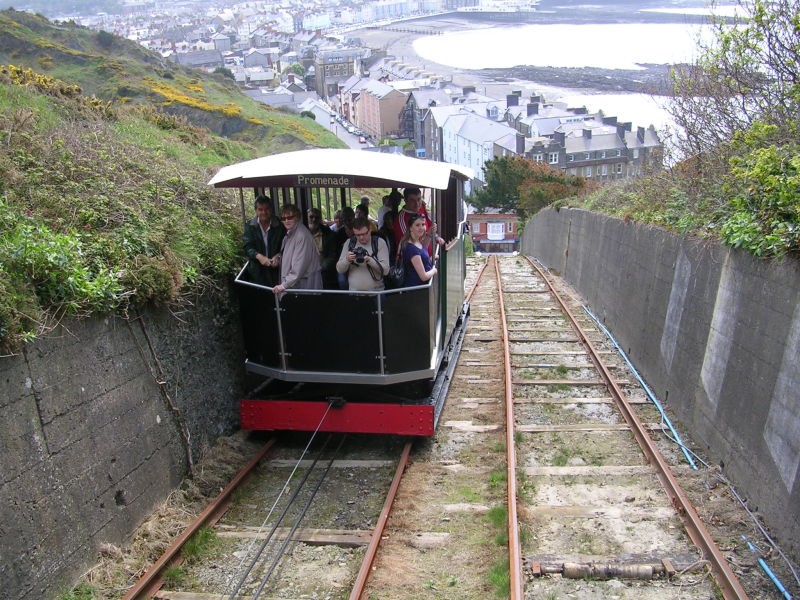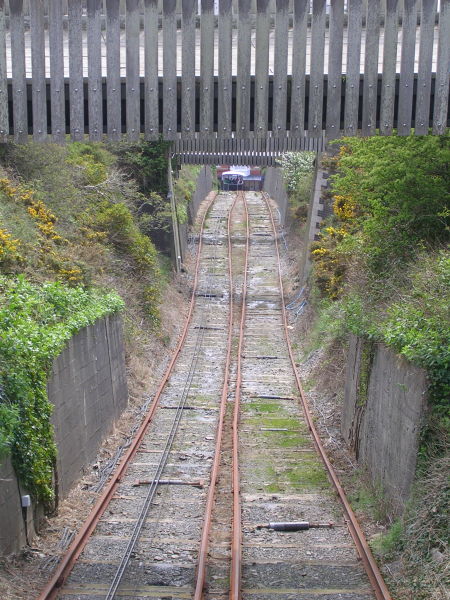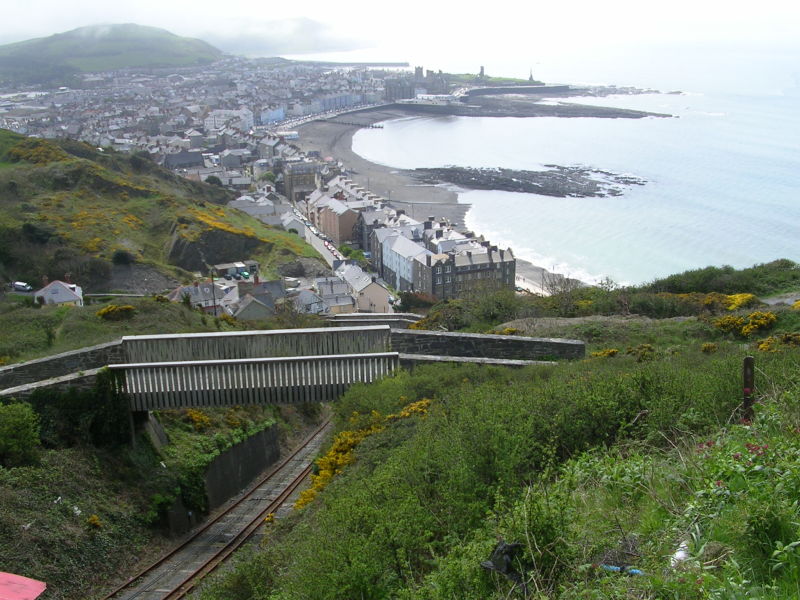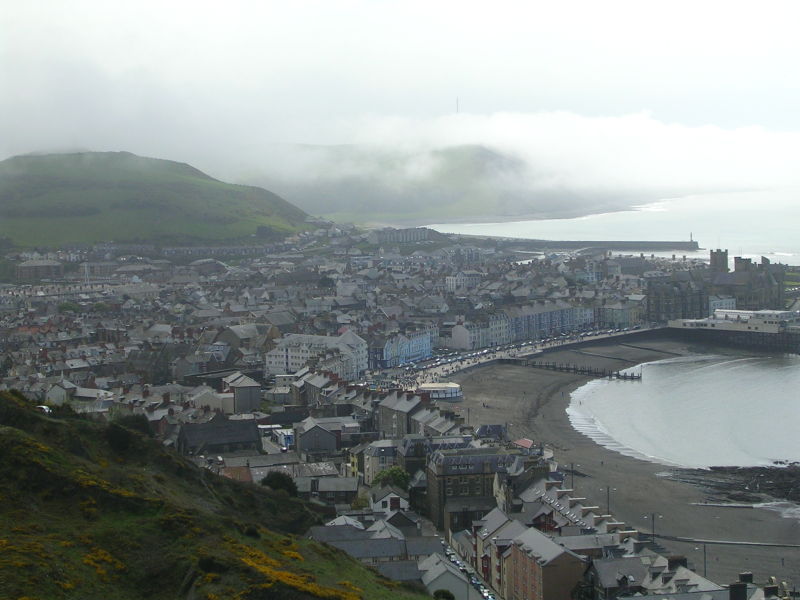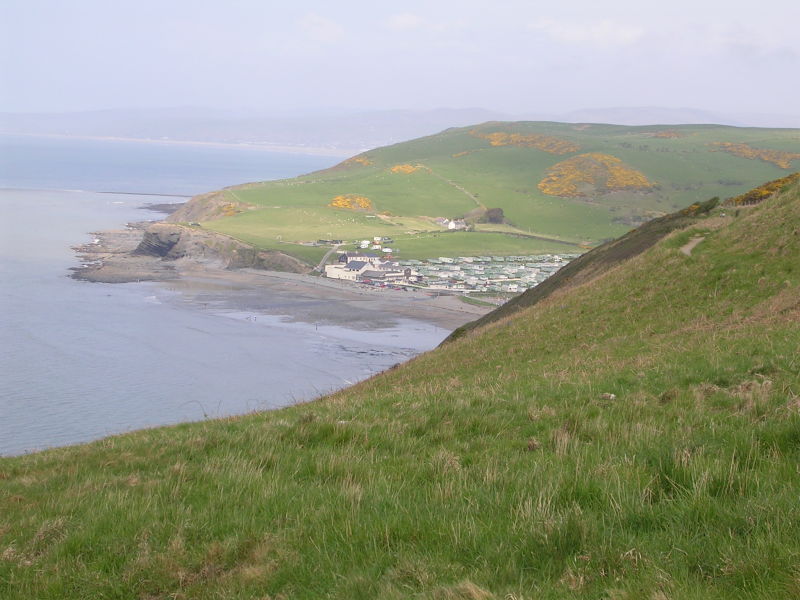 Coventry Transport Museum
My thanks to Dave for taking me here, as I didn't even know it existed.
I wonder how long before they need to get this one out of the museum?!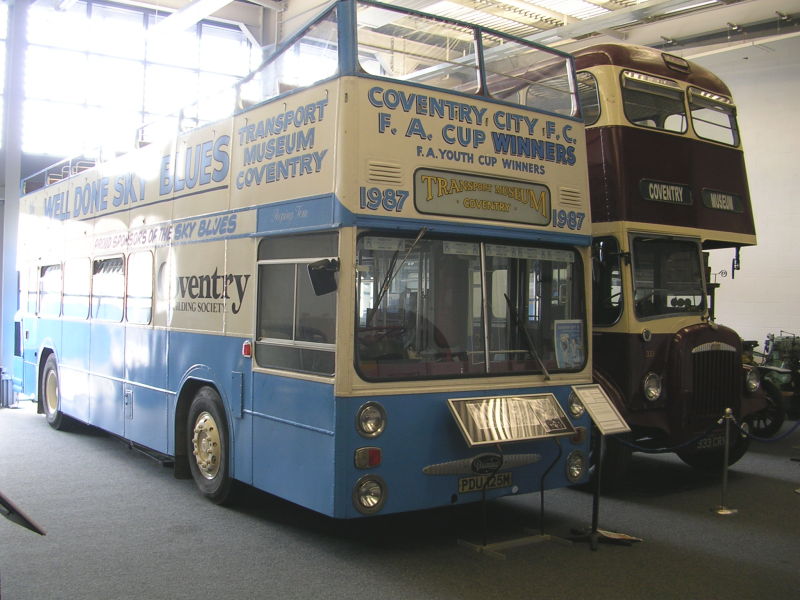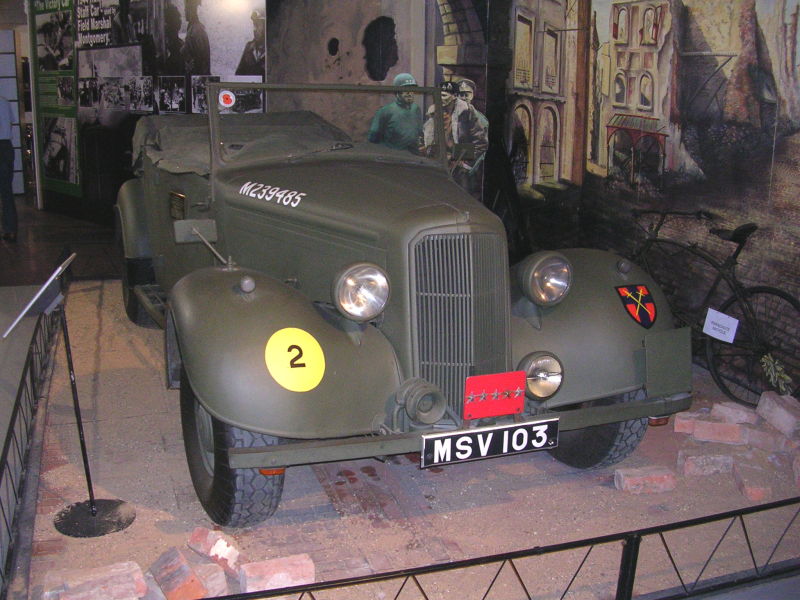 The sewer scenes of The Italian Job were filmed in Coventry.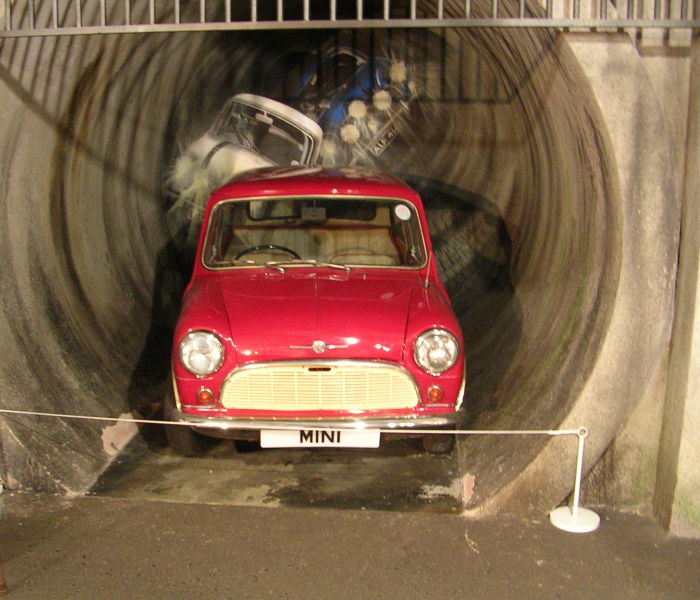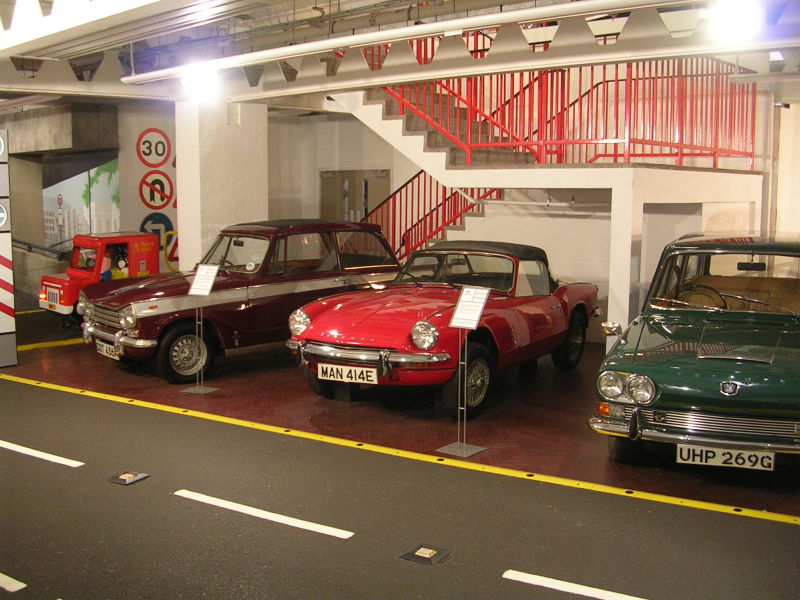 Thrust2, land speed record breaker.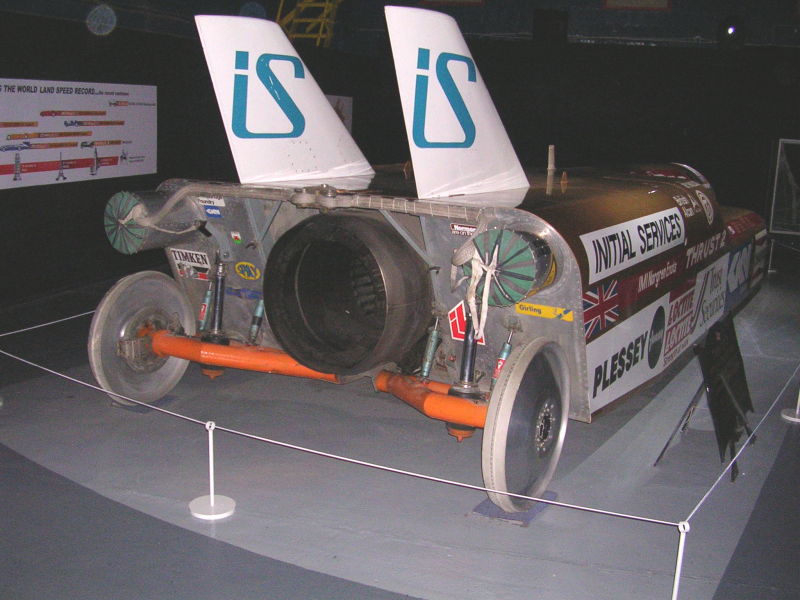 Coors Museum of Brewing, Burton upon Trent
Formerly the Bass Museum, this splendid attraction is scheduled to close in June 2008. There is a campaign to save it, let's hope they succeed.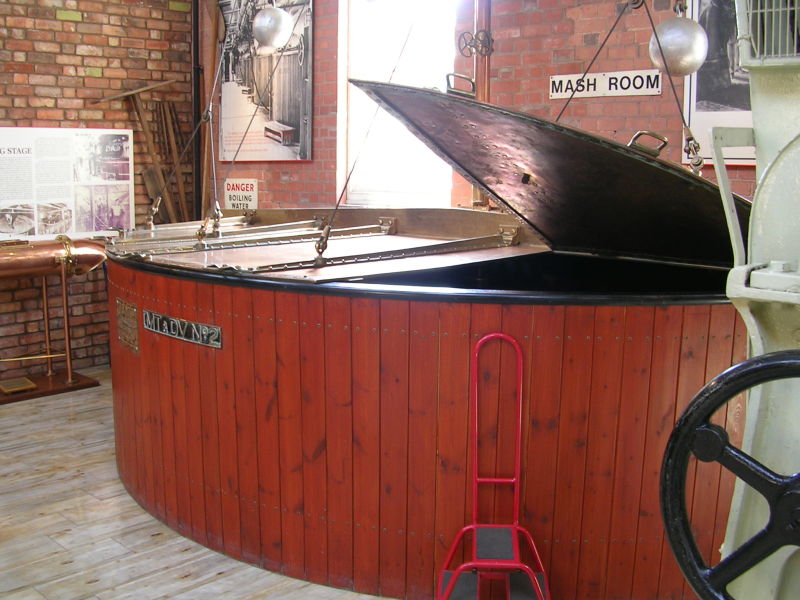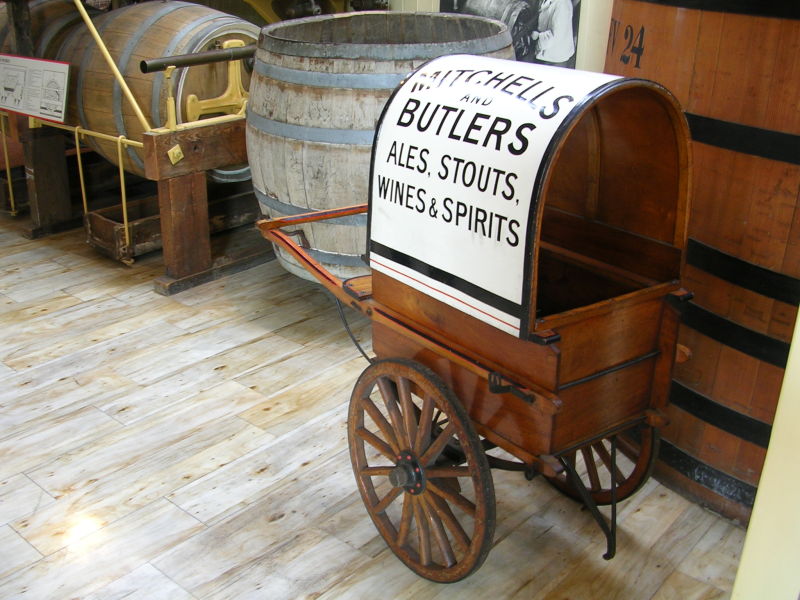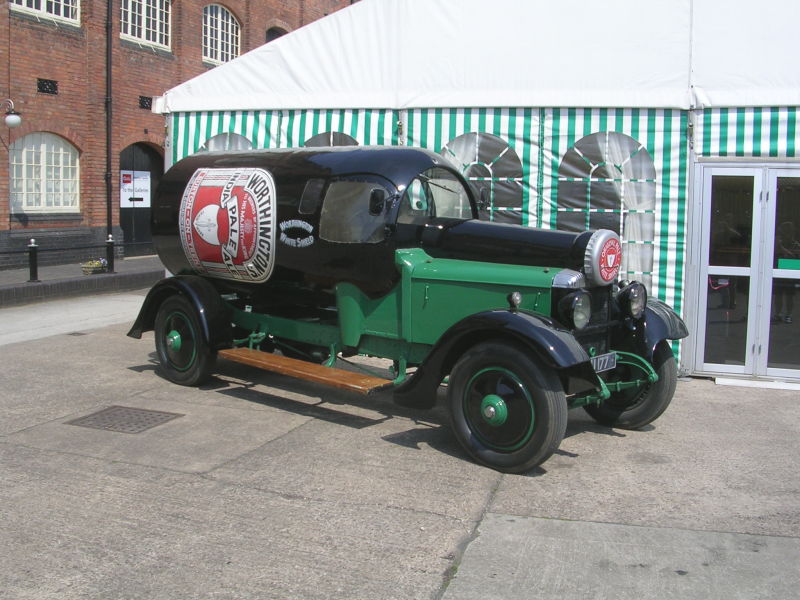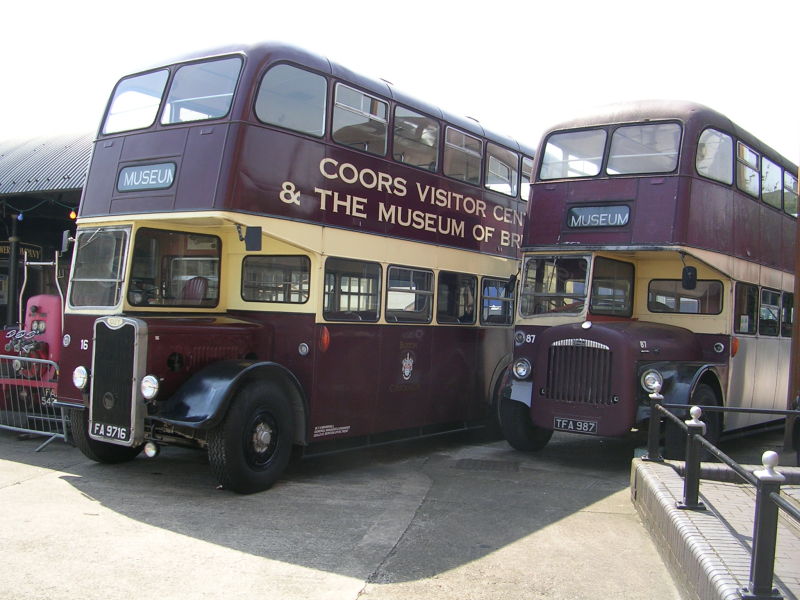 Burton had an extensive railway system to get goods in and out of the brewery sites, and the museum has this large model of the system, as well as a loco.