Long Marston
I rode a special train from London to Long Marston in Warwickshire to visit the former military depot there. The depot was constructed in the Second World War to provide storage for military materials which were overloading the space available at the channel ports. The location was at the crossing point of two railways and so was unlikely to be cut off by enemy action. Military use continued after the war but declined in recent years. The site was sold off in 2004, and non-military use, especially the secure storage of mothballed railway stock, has grown since then. Motorail Logistics, who operate the site, organised the open weekend.

The railtour used a piece of freight-only line to access the depot which is another part of the former Cheltenham - Straford-on-Avon - Birmingham line which I also travelled on on the Gloucestershire Warwickshire Railway earlier in the year.

Class 87 number 87002 has been restored by the AC Locomotive Group.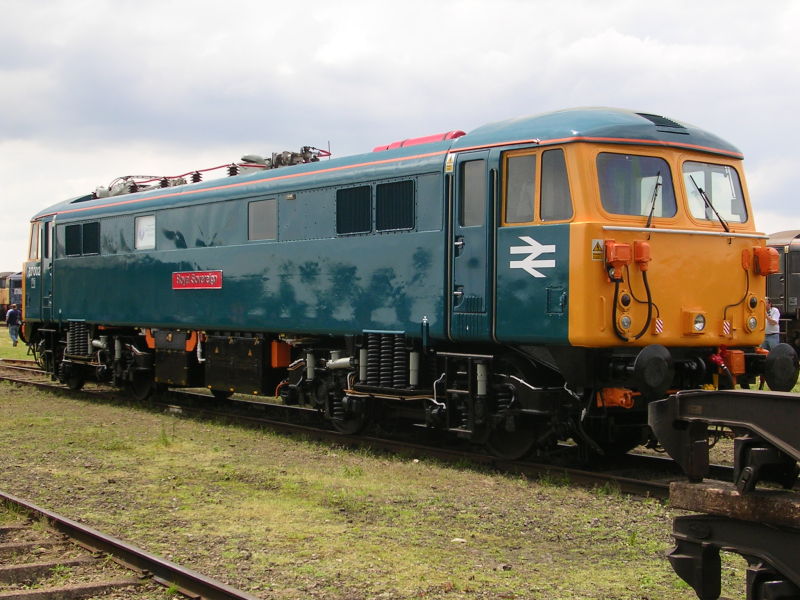 In store at Long Marston are a large number of redundant AC electric locomotives, which are being prepared for export to Eastern Europe.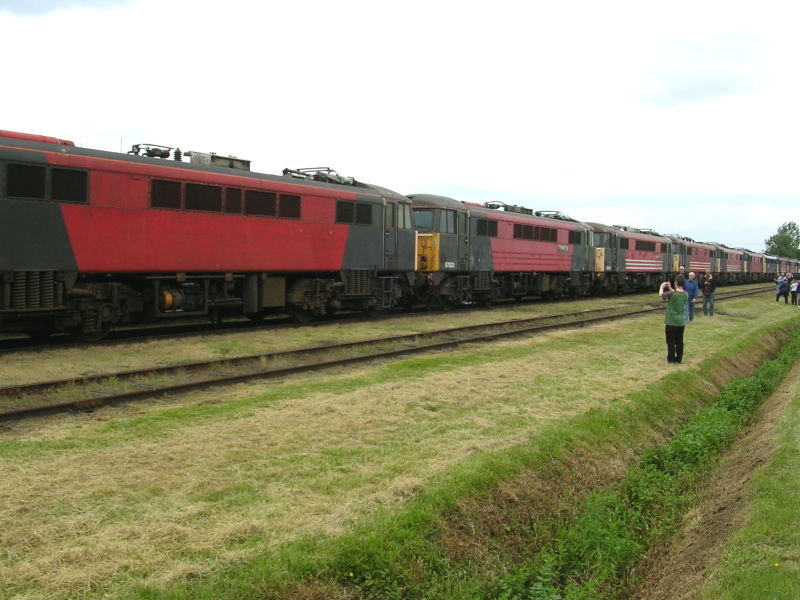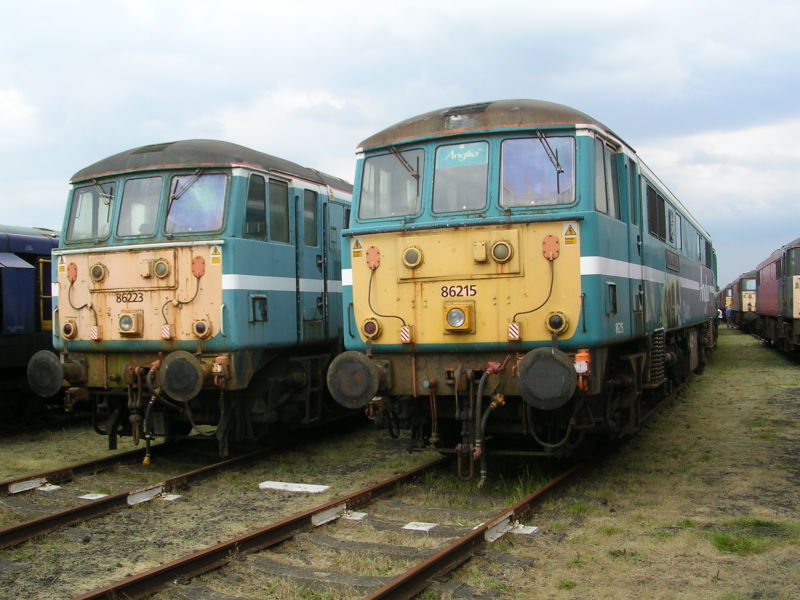 This diesel shunter started its career with the MOD before moving on to the Coal Board.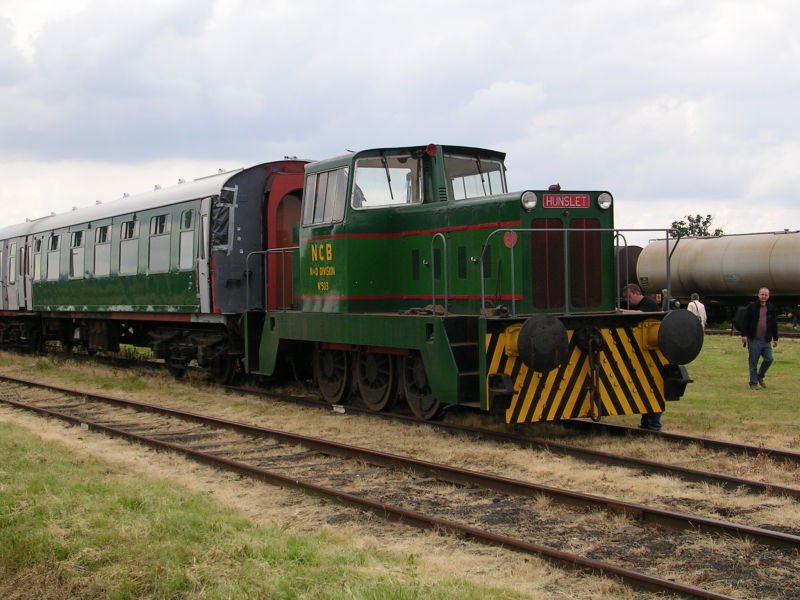 Amongst the military remains on the site is this odd structure, a firing range of some sort?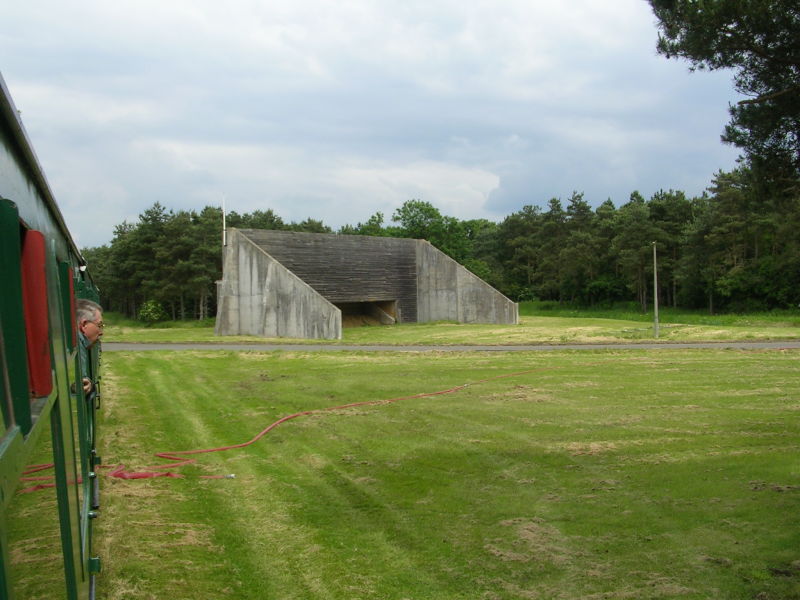 Long Marston is also the base for the Stratford-on-Avon and Broadway Railway Society, who are aiming to re-open the railway between Honeybourne and Stratford. One of their steam locos was providing rides around part of the extensive track in the depot.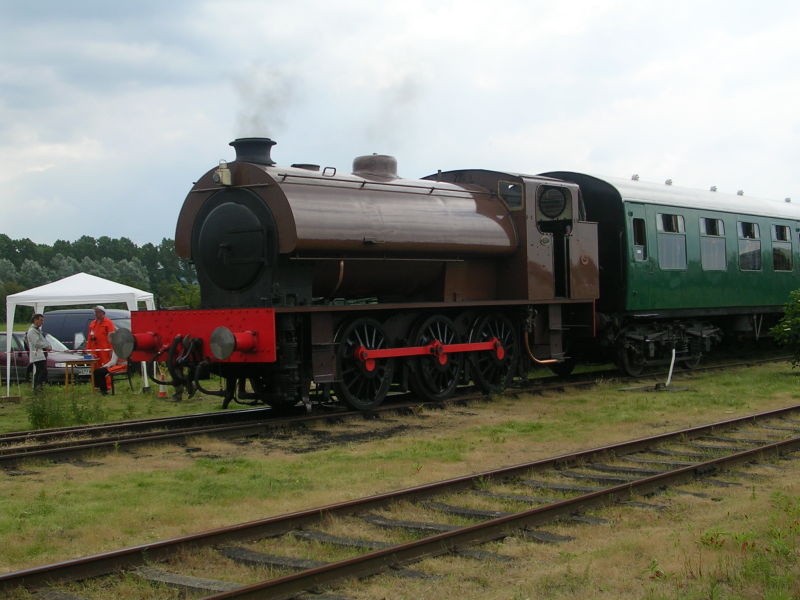 The tour train, thirteen coaches and two locos, waits to take us back to London.