Widened Lines Farewell
First, a bit of railway history: The original section of London's Metropolitan Railway ran between Paddington and Moorgate. The developers intended that, in addition to its own services, the railway would carry the trains of other companies whose passengers wished to commute to the City. Connections were provided to the Great Western at Paddington, the Great Northern at King's Cross, and the Midland at St. Pancras. These services required additional track along the Metropolitan's route and the so called "widened lines" opened between King's Cross and Moorgate in 1868.

In more recent years, services from the former GN lines ceased to use the widened lines in 1976, followed by the Midland services in 1979. In 1983 Midland services resumed, and since then a few trains have run to and from Moorgate in the morning and evening peaks. In 1987 services resumed on the "Thameslink" route to Blackfriars and the Southern Region, using part of the widened lines between Farringdon and St. Pancras.

Development plans for Thameslink include longer trains, and lengthening the platforms at Farringdon in a restricted site is not possible without closing the line to Moorgate, so services are scheduled to end in 2009.

A 319 unit stands at Moorgate.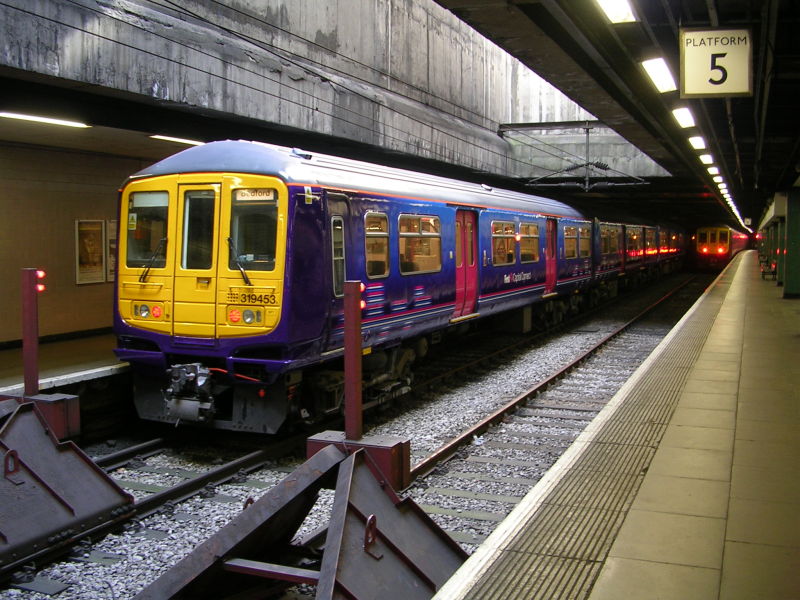 Another 319 leaves Barbican heading for Moorgate.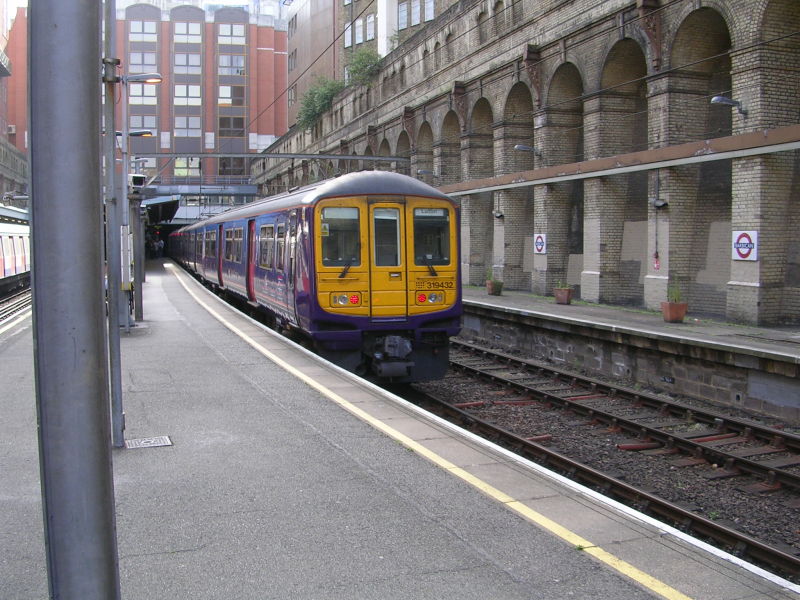 Passengers at Barbican and Moorgate won't be left without trains, as Circle and Metropolitan Line trains continue to run on the original lines. Here a C stock train calls at Barbican.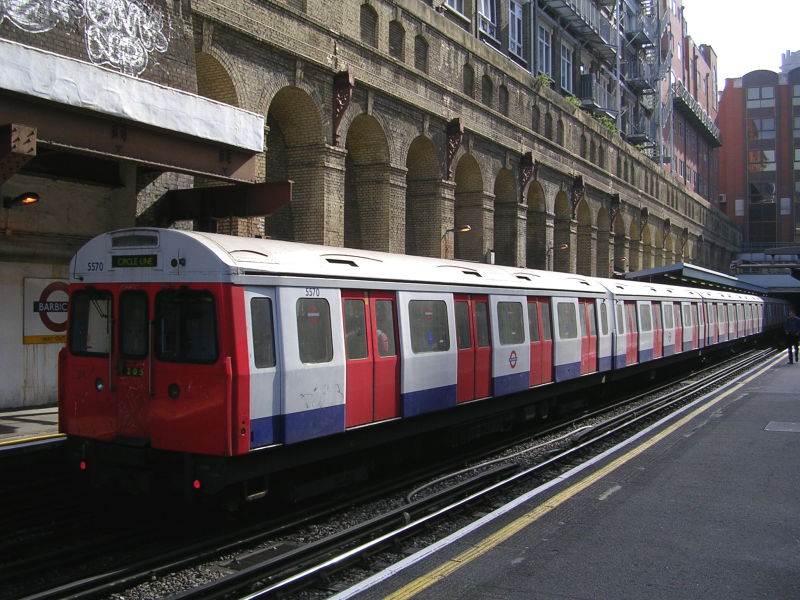 Here a train from Moorgate arrives at the junction at Farringdon. The lines towards Blackfriars can be seen to the right.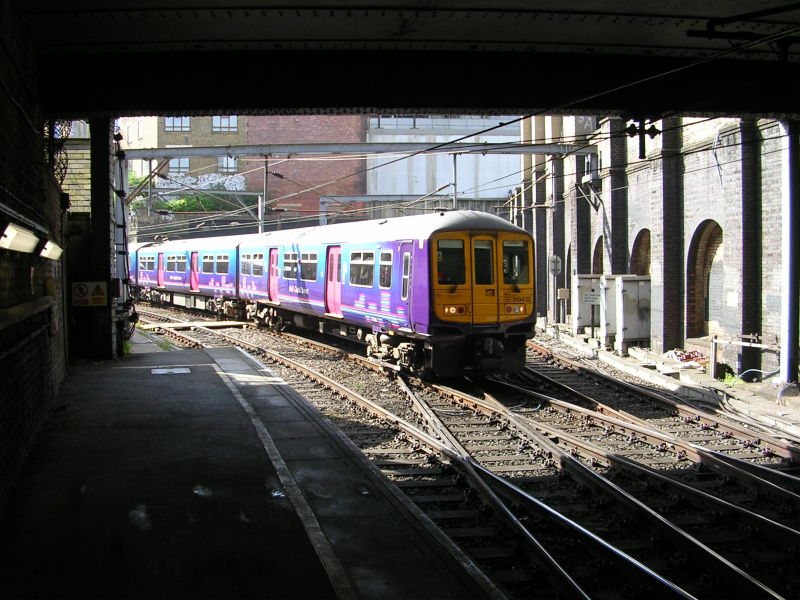 June 2008