Overhead Underground
The Liverpool Overhead Railway opened in 1893, providing a service of electric trains along the Liverpool waterfront. Most of the route ran on iron viaducts above the road and rail access to the docks. In 1896 the railway was extended southwards in tunnel to Dingle Station. The line closed in 1956 because many of the viaducts required expensive repairs, and very little trace remains of the railway except for the half mile tunnel and the terminus station at Dingle. These were sold to a rope manufacturer when the railway closed, and were later sold on to a garage business, which continues to operate in the tunnel.

Over the entrance to the access ramp, this LOR sign remains.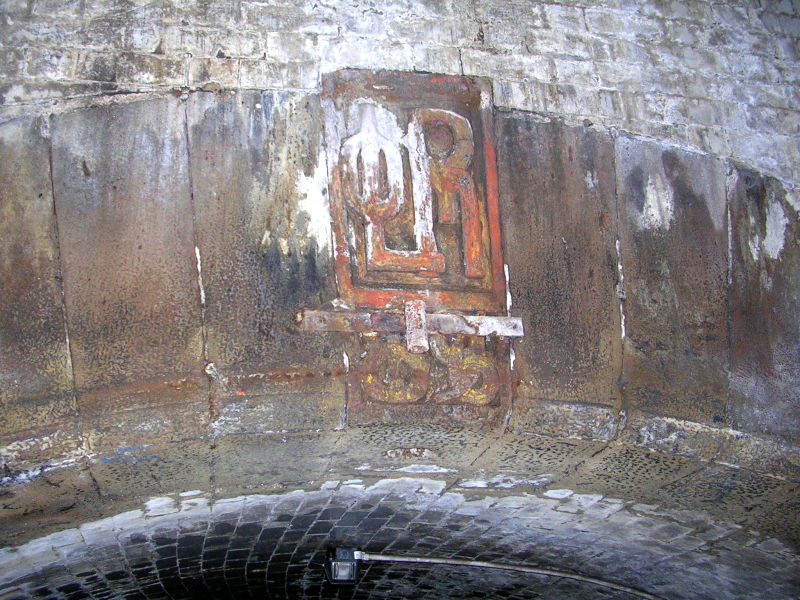 Car servicing is under way in the old station tunnel. In 1896 this was the largest tunnel arch in Britain.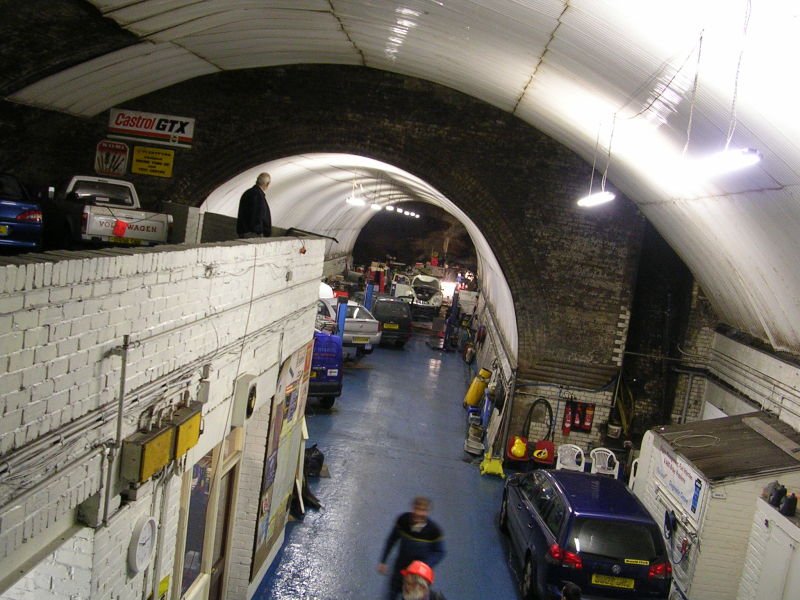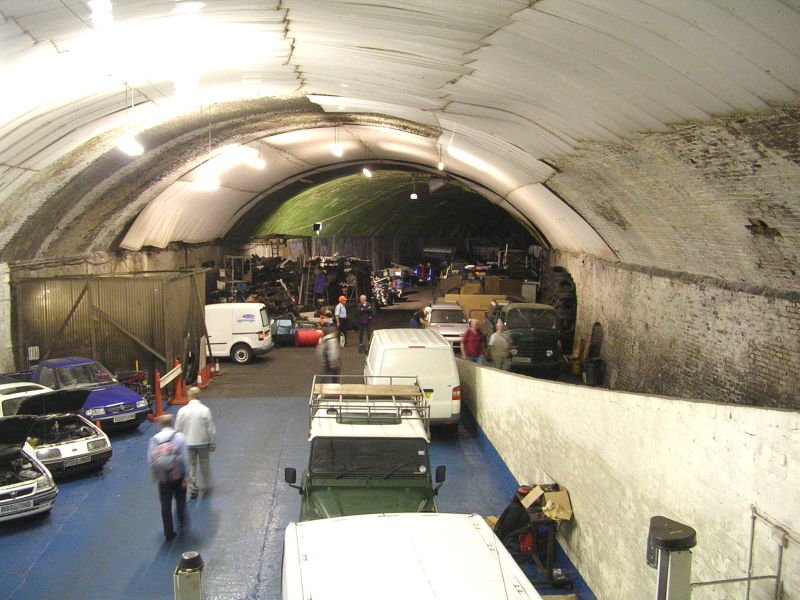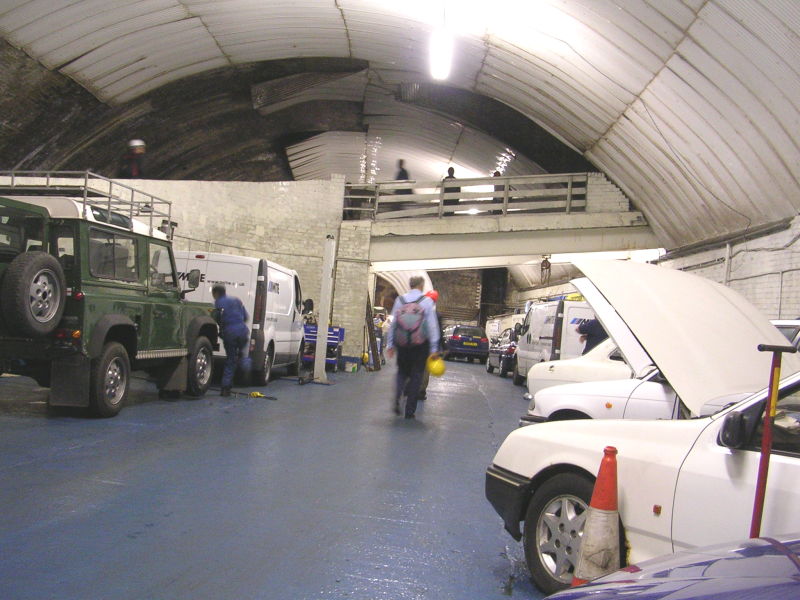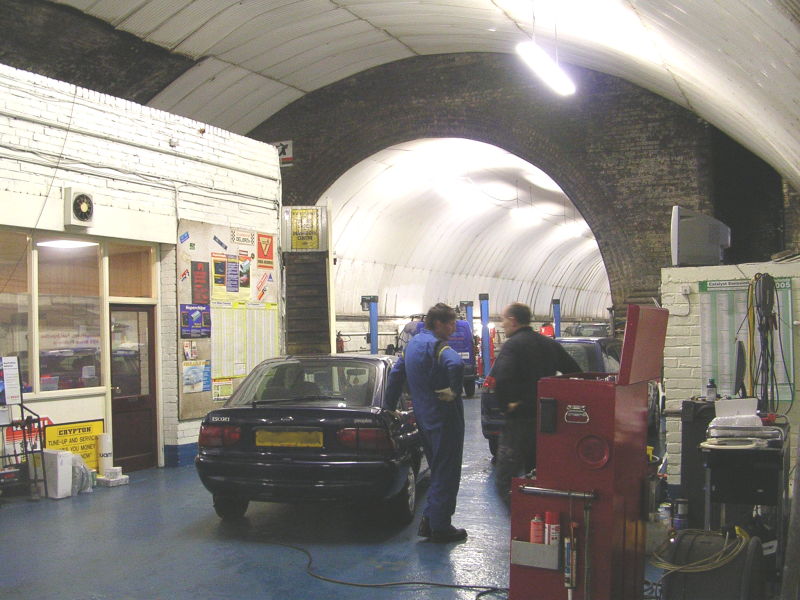 Further down the running tunnel, a semaphore signal survives complete with spectacle glasses.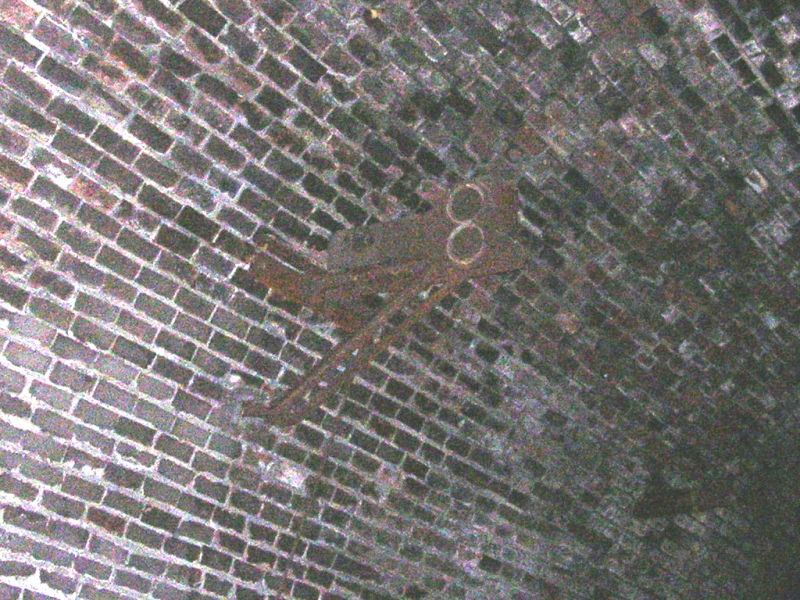 A view from the other end of the half mile tunnel, where daylight can enter through the partly bricked up entrance which is immediately behind me in this shot.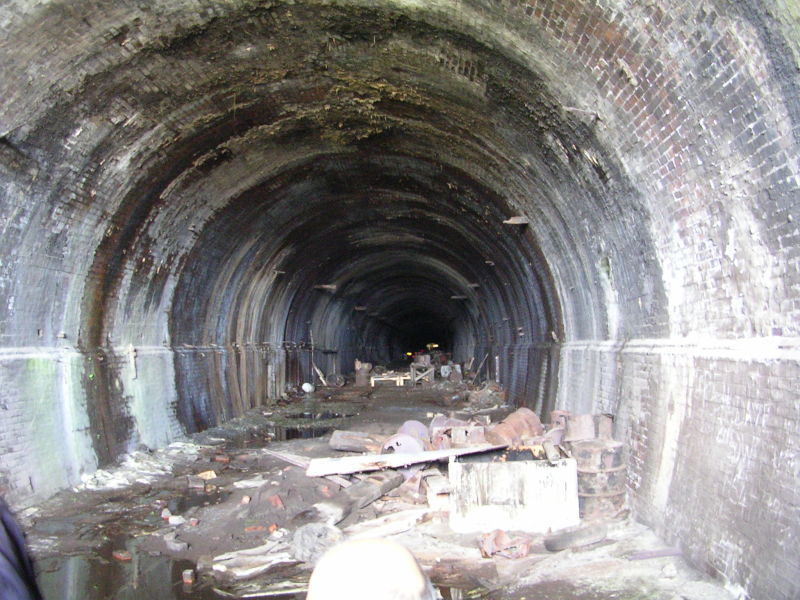 Some lengths of rope remain from the previous use of the tunnels.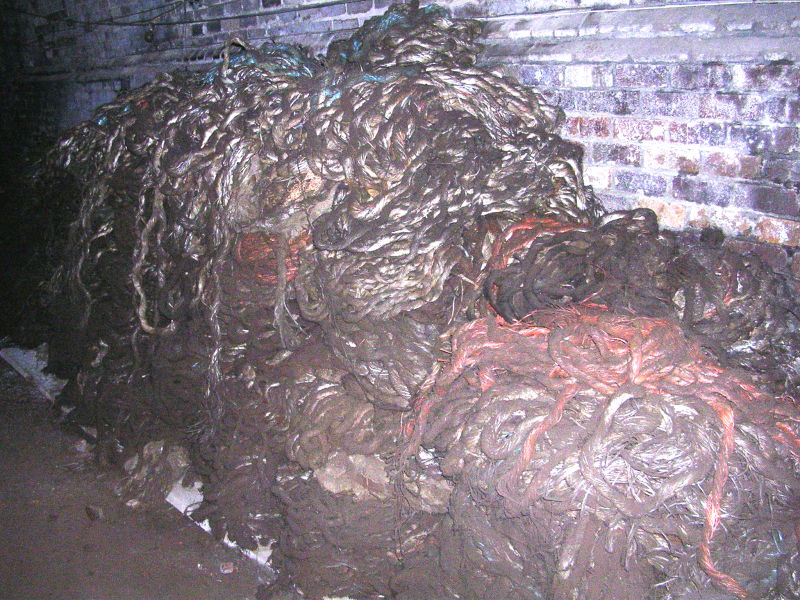 We found very few railway relics apart from the signal, but here's a buffer at the end of a former siding.


My thanks to Gas for organising this fascinating visit.
July 2008