Tall Ships
As part of the Tall Ships' Races 2008, no less than sixty-five of these amazing vessels visited Liverpool for a weekend, and the public was invited to look at and board them in the Wellington and Sandon Half Tide Docks.

Despite the rather variable weather, many people turned out, and I joined the queue on the Dock Road on Sunday morning. It has been reported that 800,000 people visited the ships over the weekend.


Soon I was inside the dock area...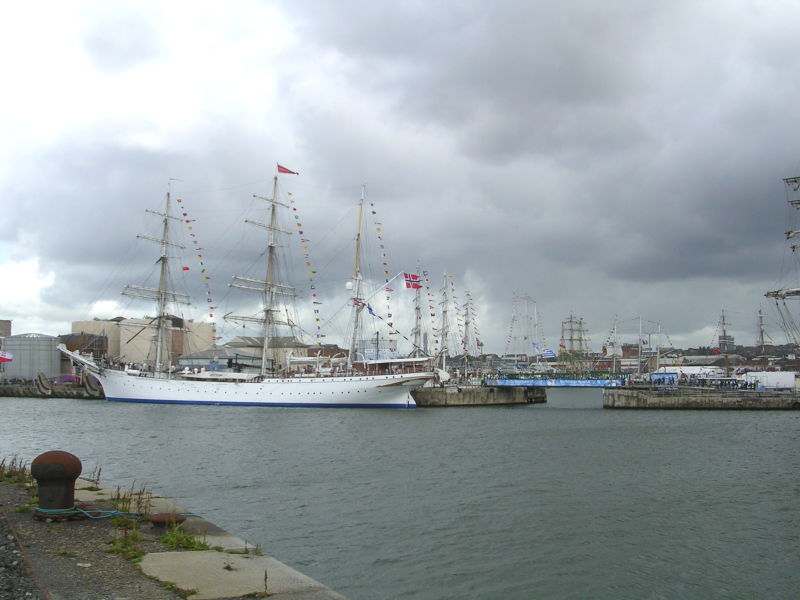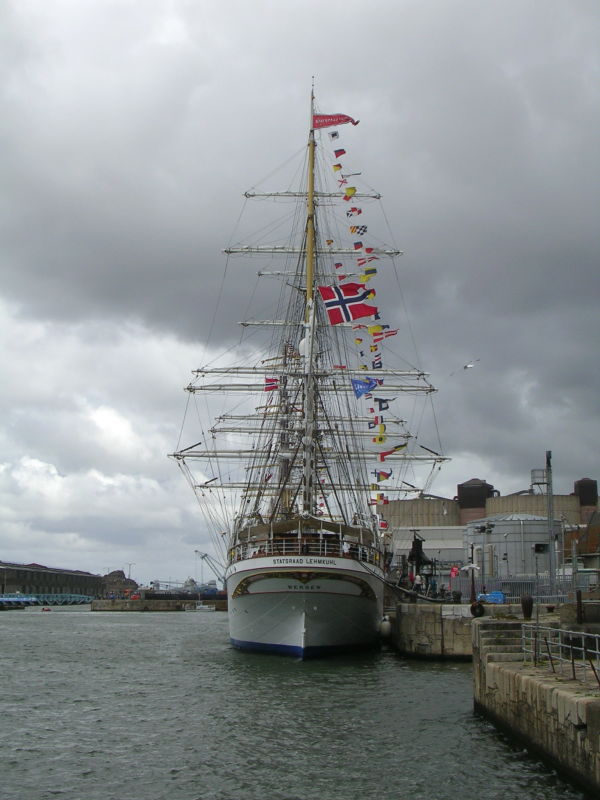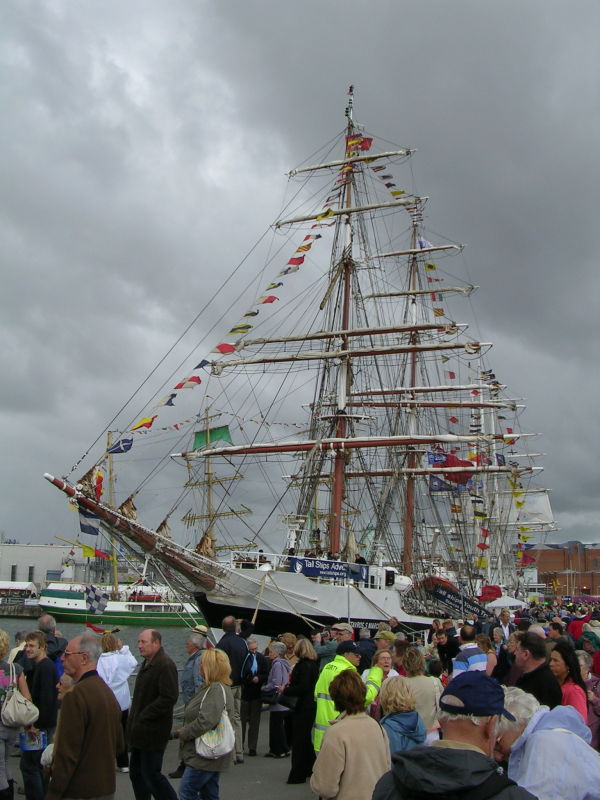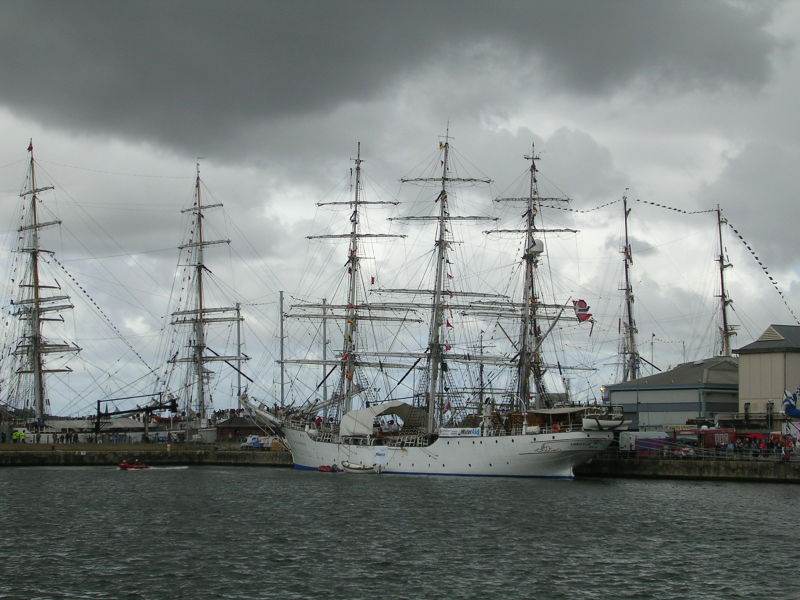 A number of special trains ran to Liverpool this weekend to bring people to see the ships, including one hauled by Gresley A4 pacific 60009 Union Of South Africa. Here it is passing through my home station at Huyton.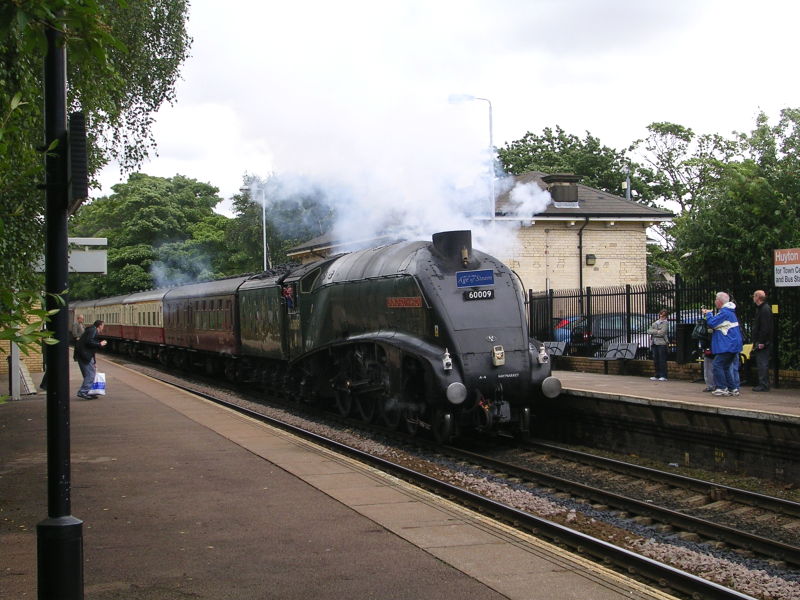 July 2008