Liverpool Town Hall
Liverpool's first town hall was a thatched barn, presented to the city in 1515. In 1673 it was replaced by a larger stone building which did not last long due to poor foundations.
In 1749 construction of the current building was started, and it opened in 1754. A fire in 1795 gutted the building, and rebuilding and extension work took until 1820.
Usually inaccessible to the public, the town hall recently held a series of open days, giving me the chance to visit this magnificent building. It's remarkable what can be produced with a dollop of civic pride and unlimited amounts of other people's money.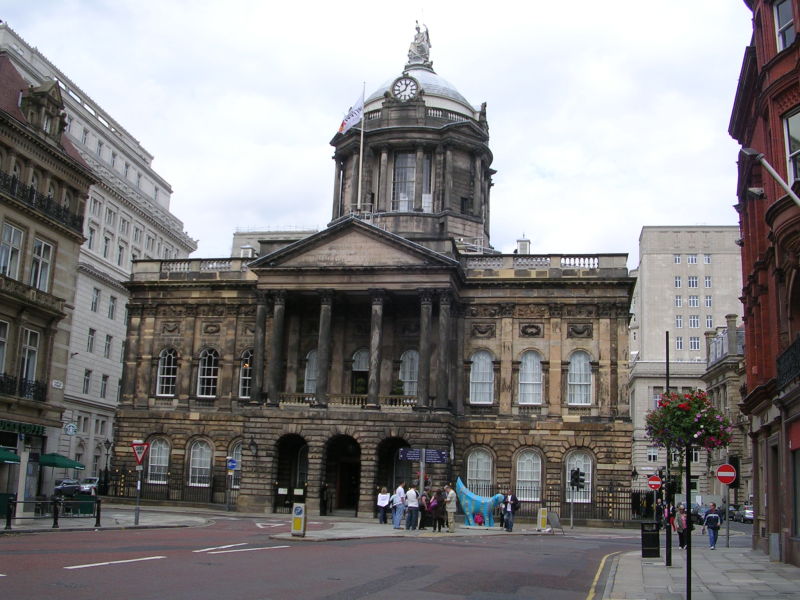 The entrance hall features Minton tiling on the floor, including of course the city's Liver Bird symbol.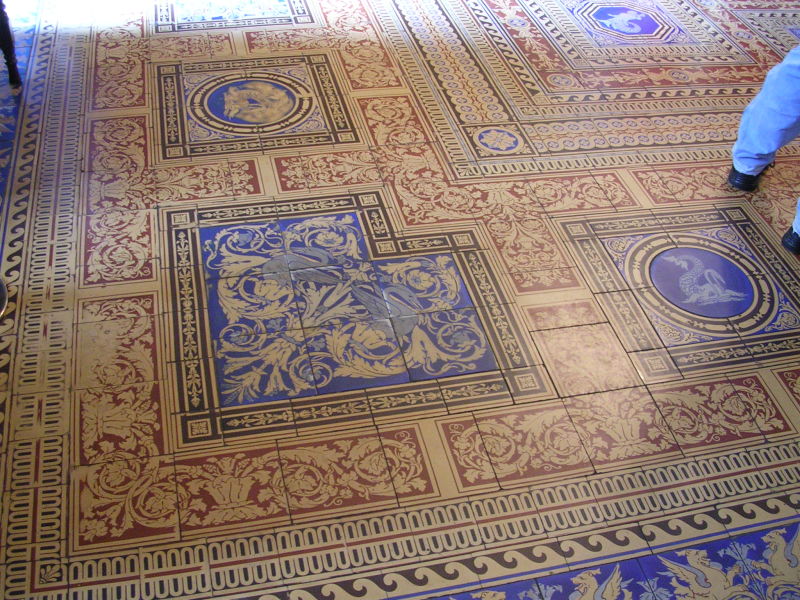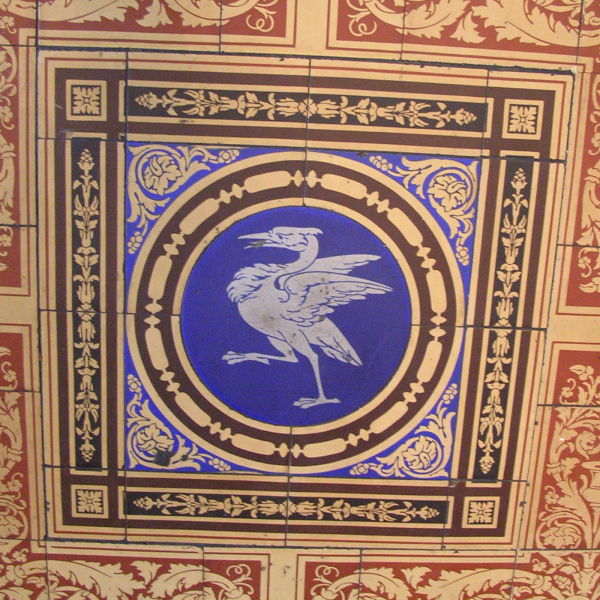 Also in the entrance hall is Superlordmayorlambanana, one of over a hundred Superlambanana statues which are scattered around Liverpool and further afield as part of Capital of Culture 2008. (You can see another one in the exterior view of the Town Hall above.)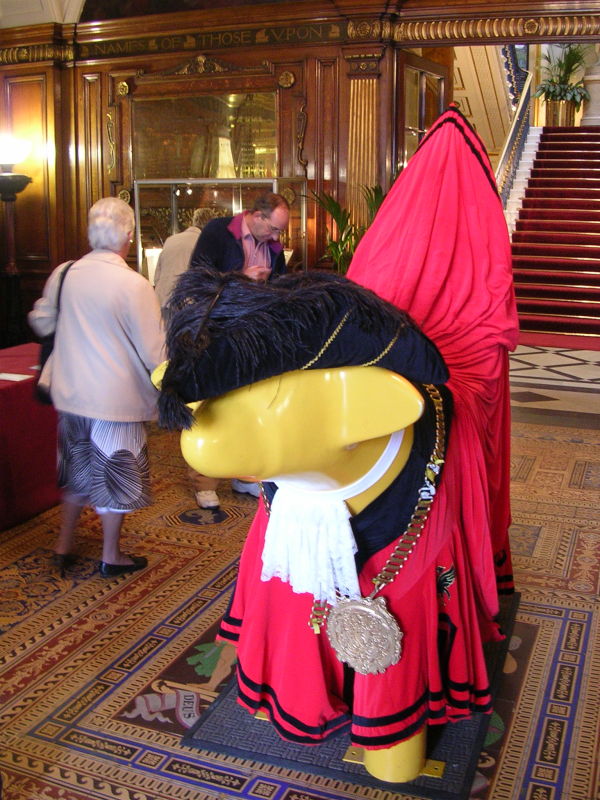 Two large cabinets contain the extensive collection of civic silverware. Here you can see the ceremonial mace which is placed in the council chamber during meetings.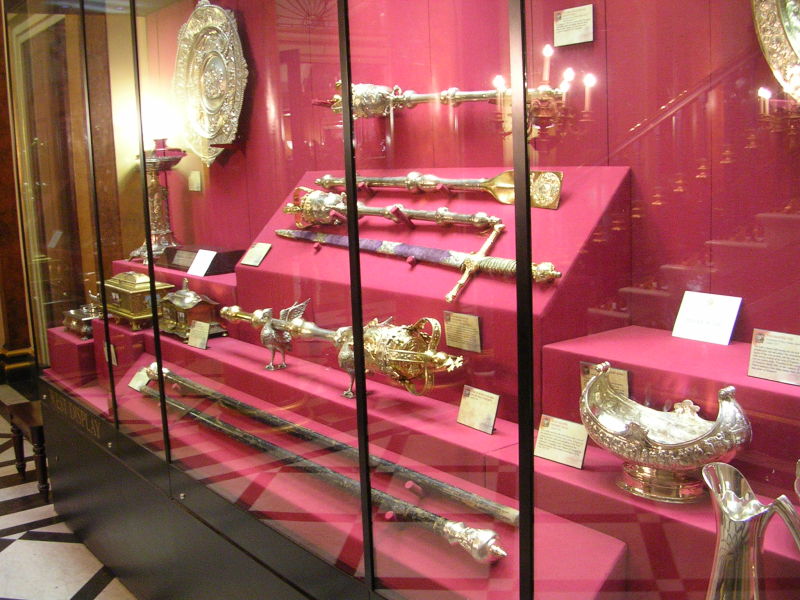 The statue on the landing half way up the grand staircase is of George Canning, a local MP who became Prime Minister.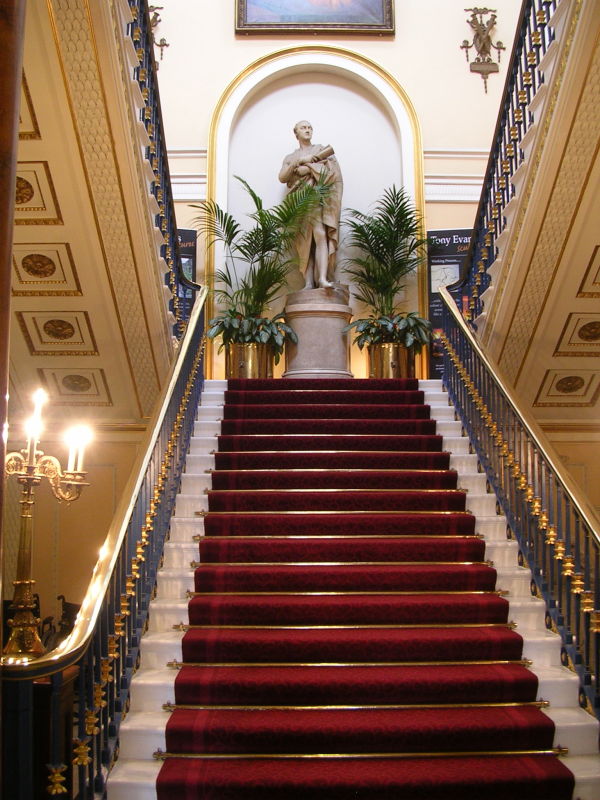 Above the staircase is this spectacular dome. Despite the inscription, it was actually built in 1802.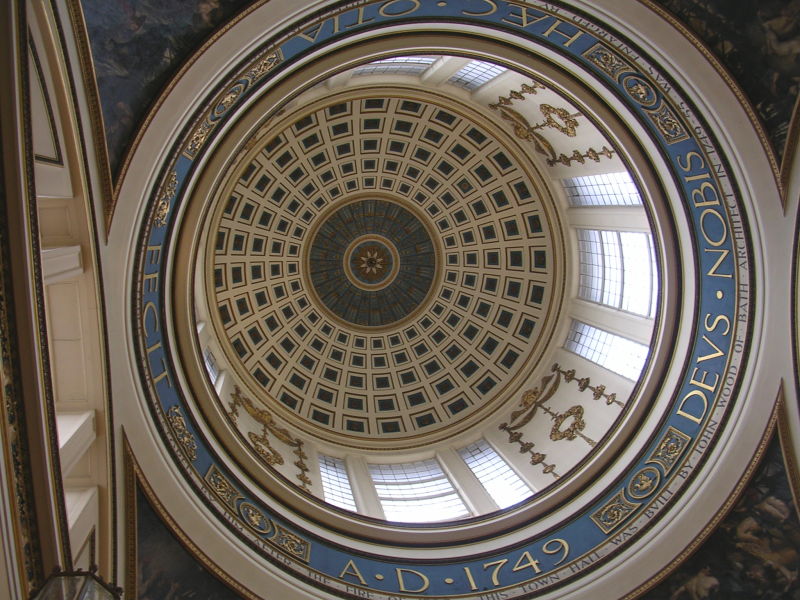 The dining room is the venue for civic banquets (And is also available for hire).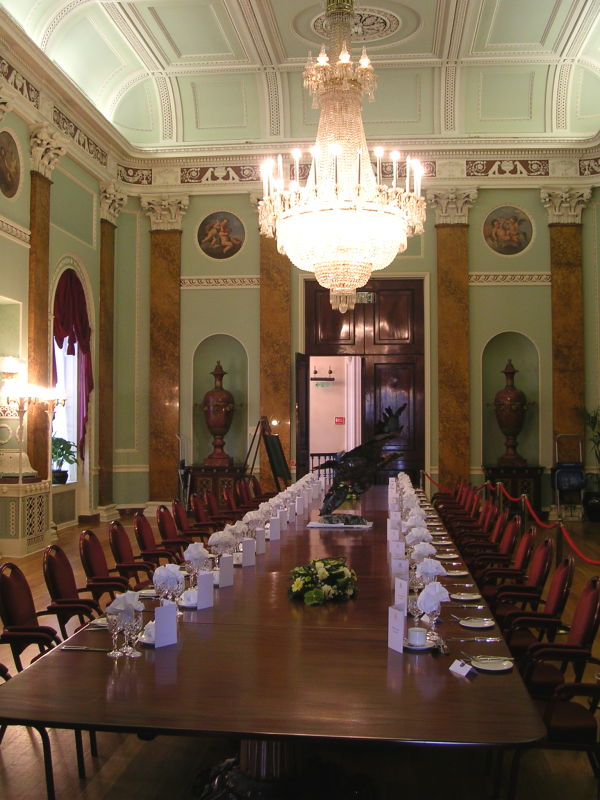 The Hall of Rememberance displays a list of over 13,000 men who died during the First World War.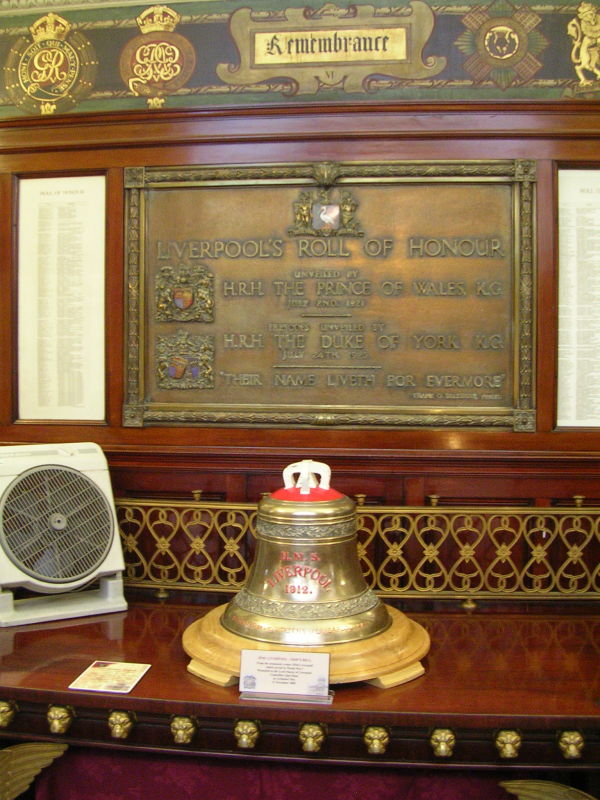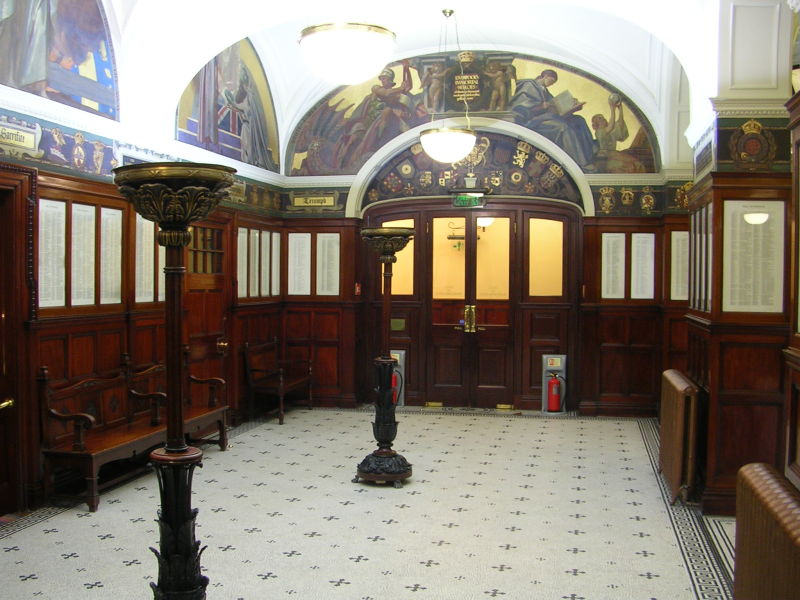 The large ballroom. The three spectacular chandeliers were painstakingly dismantled before the war and stored in the lower level of the Birkenhead Tunnel.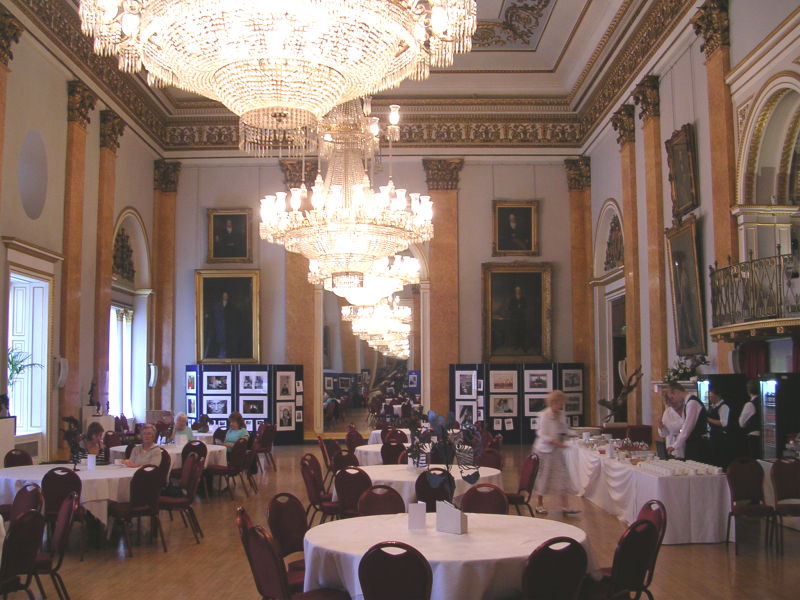 The council chamber features comfortable leather seats for the councillors who, I'm told, only hold four meetings a year.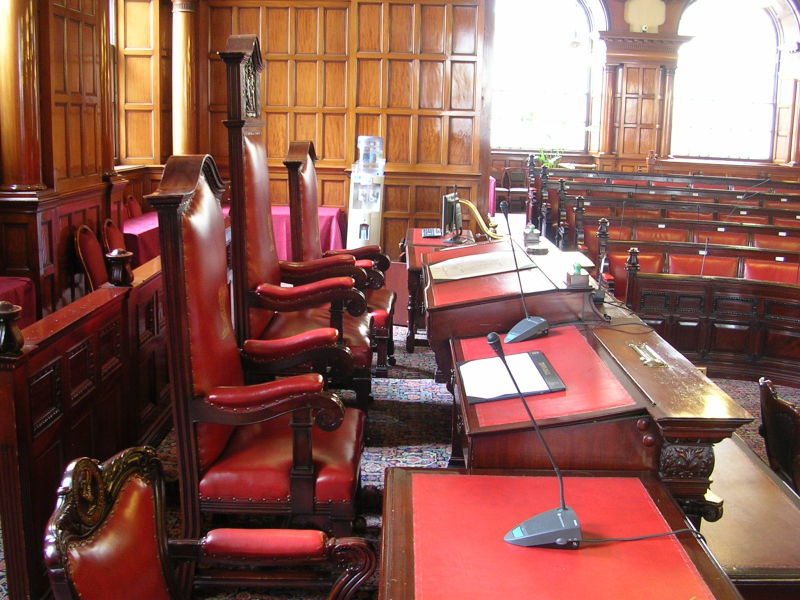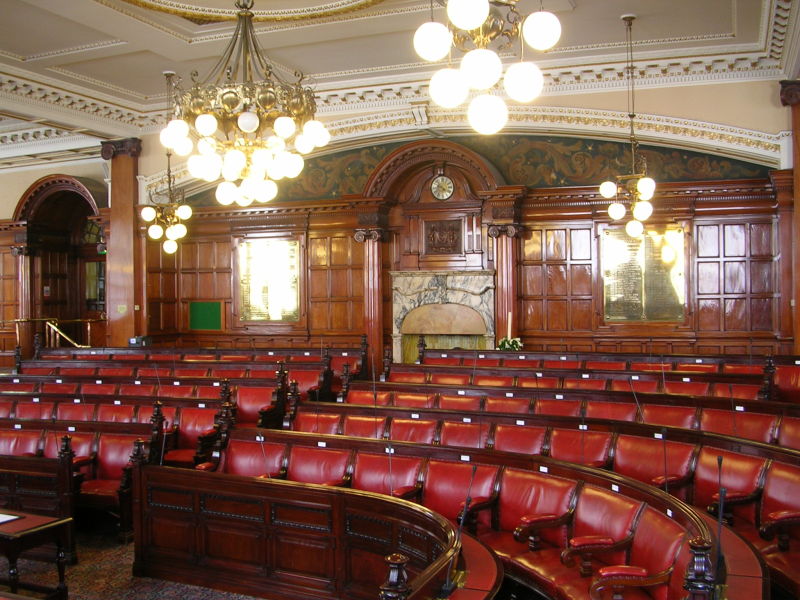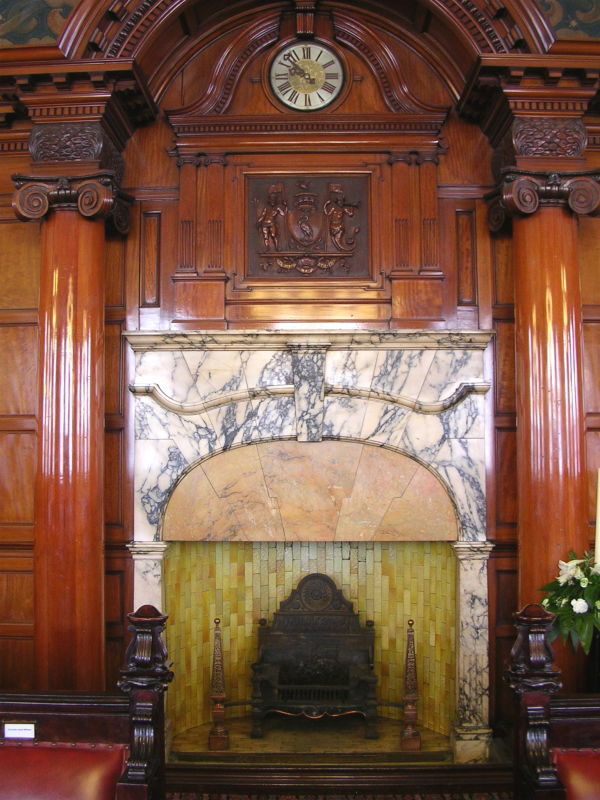 August 2008