Pen-y-ghent
I'm not normally one for spending my time climbing mountains but I'll try (almost) anything once so I joined a couple of friends for a walk up Pen-y-ghent in splendid autumn sunshine.
Pen-y-ghent (says Wikipedia) is a mountain in the Yorkshire Dales. It is 2,278 feet high.
A view of our destination from Horton-in-Ribblesdale where we started our stroll.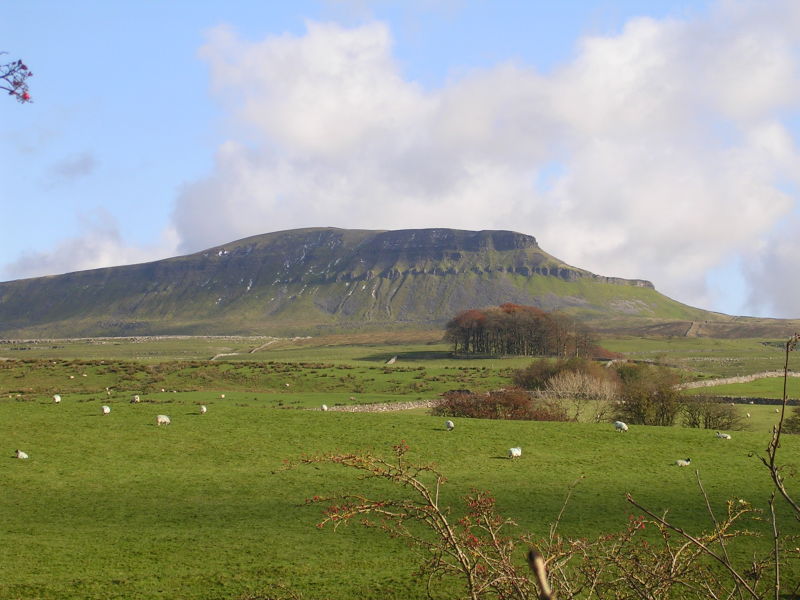 A closer view of the peak from half way up. Yes, that is snow you can see.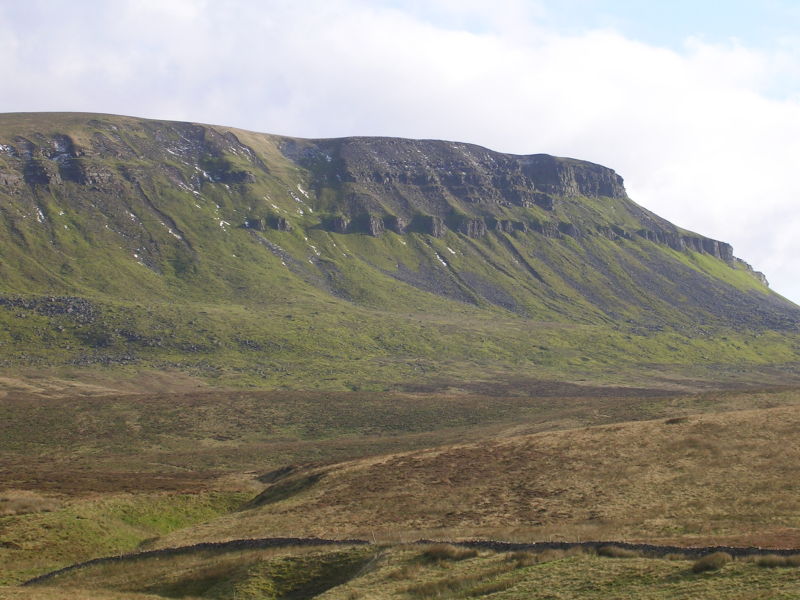 ... and looking the other way, a good view of Ingleborough.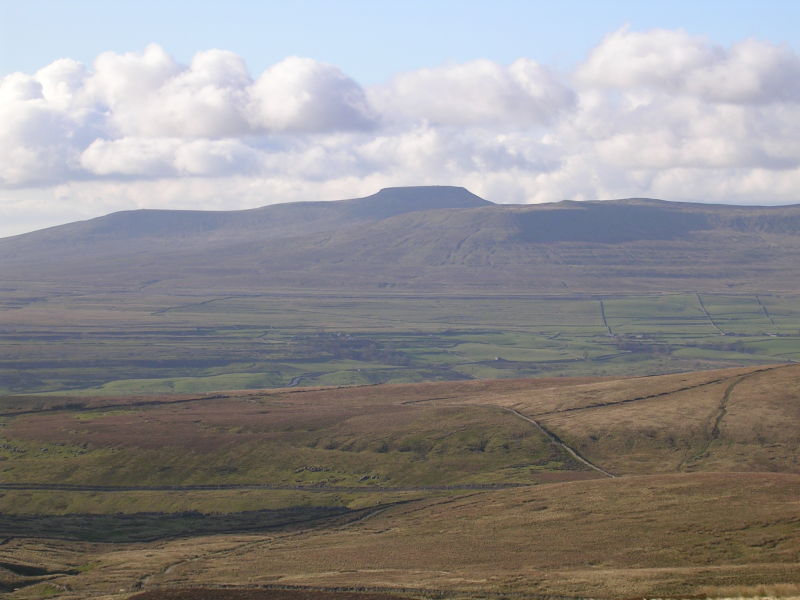 As you can see, this is a popular climb. How come we're going up and everyone else is going down?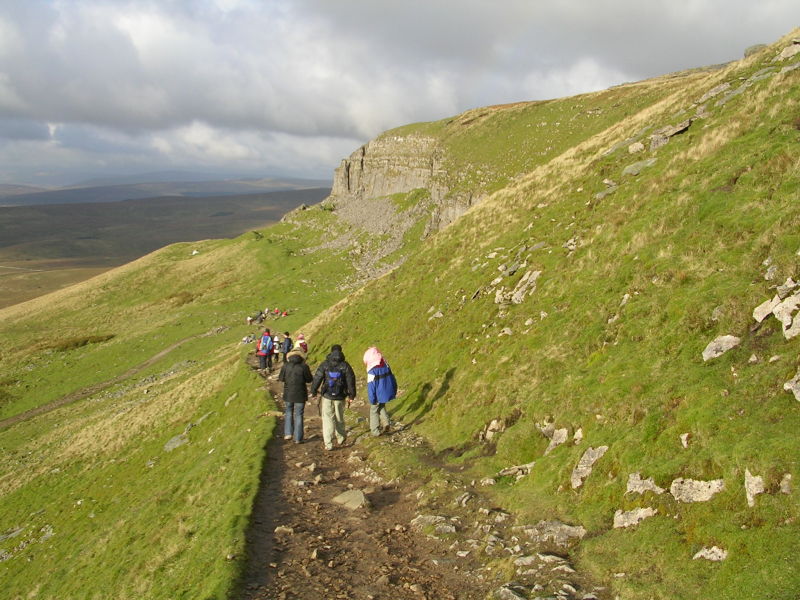 We reached the summit in a brief shower and very low cloud - the sun was still shining on the other side.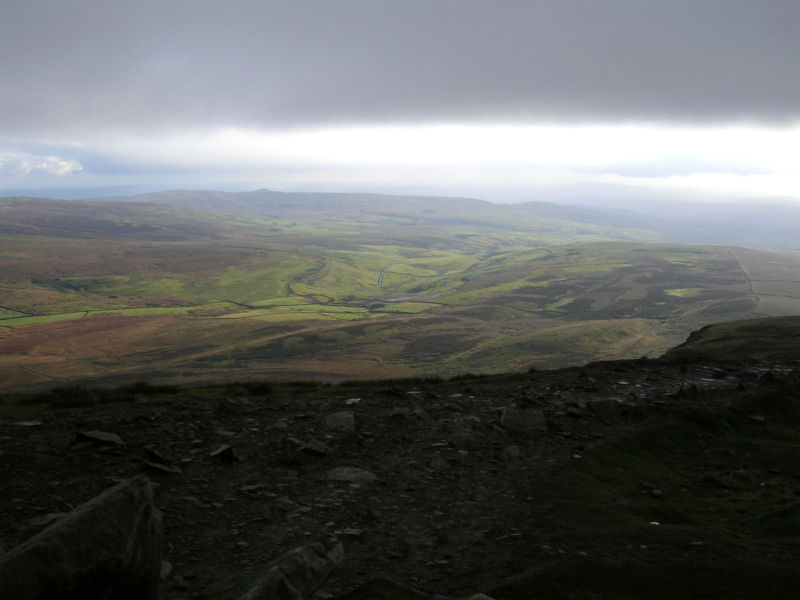 A trig point at the top.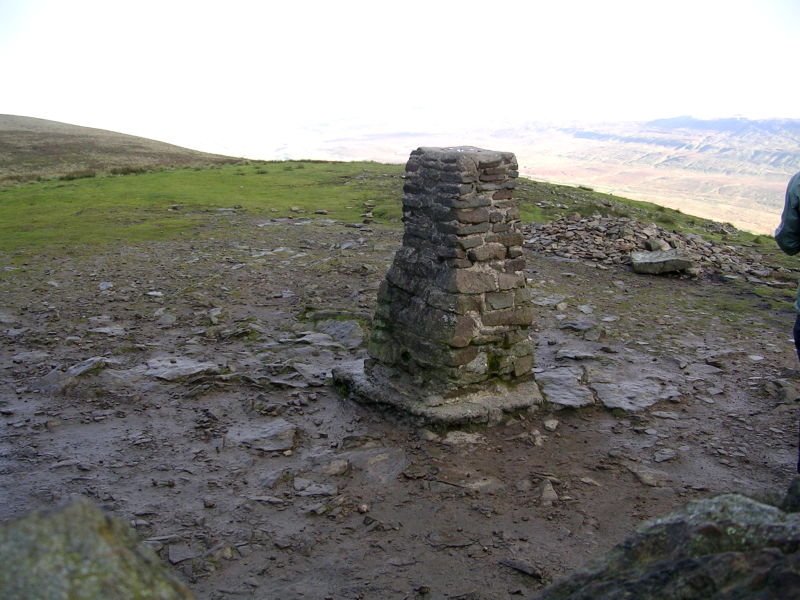 Time to head back down. The clouds blowing down the valley from the north made for some atmospheric pictures in the late afternoon sunshine.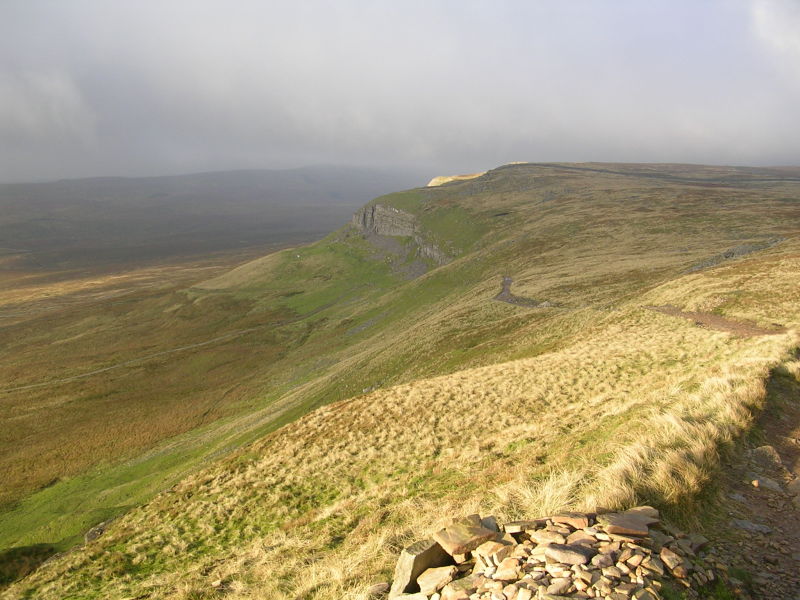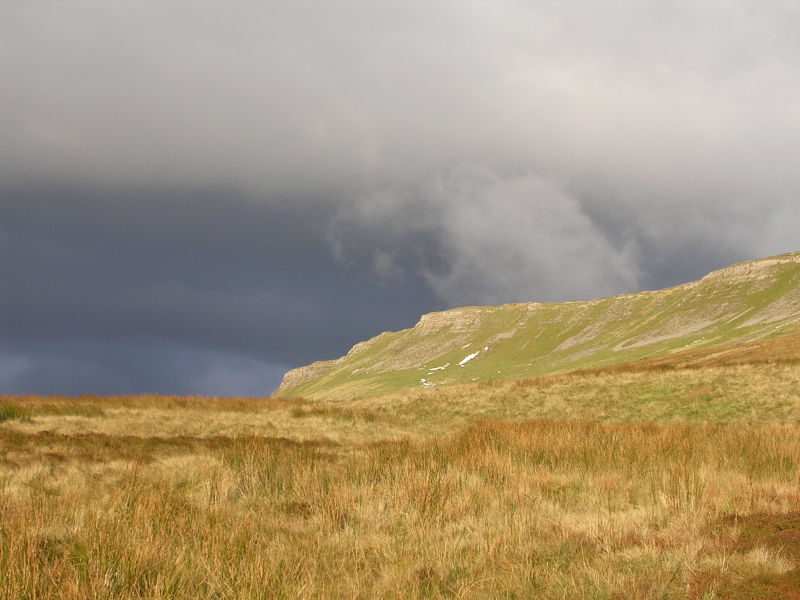 My thanks to Karyn and Tony for organising the trip.
November 2008