HMS Ark Royal
HMS Ark Royal is the fifth ship to bear this name. It was built by Swan Hunters on Tyneside in 1978. A short visit to Liverpool gave me a chance to go on board.
The visitor tied up at the recently constructed cruise liner terminal.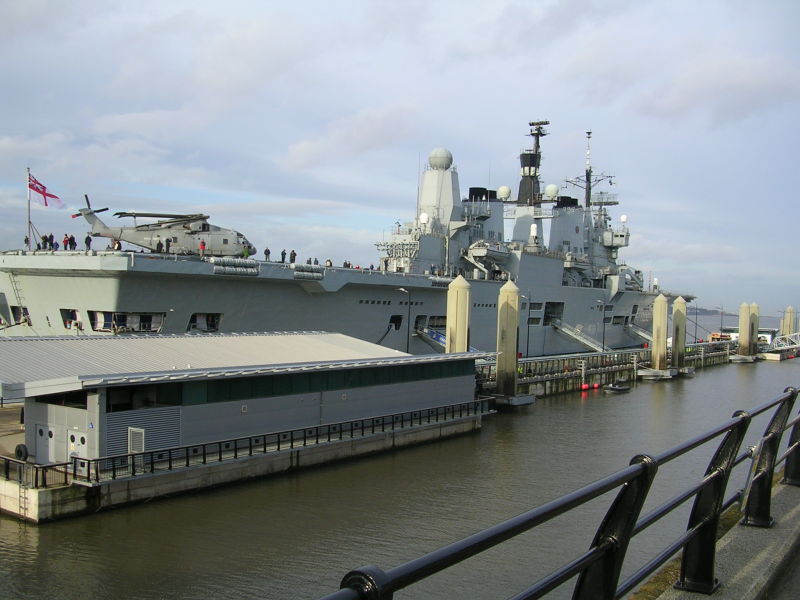 A shot from the landing stage gives an idea of the size of the vessel.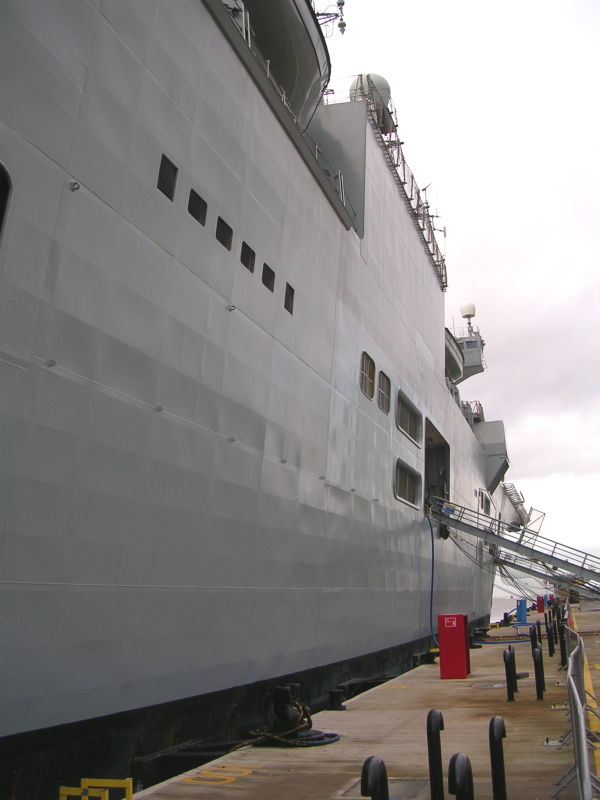 Visitors explore the deck. Ark Royal is 211 metres long.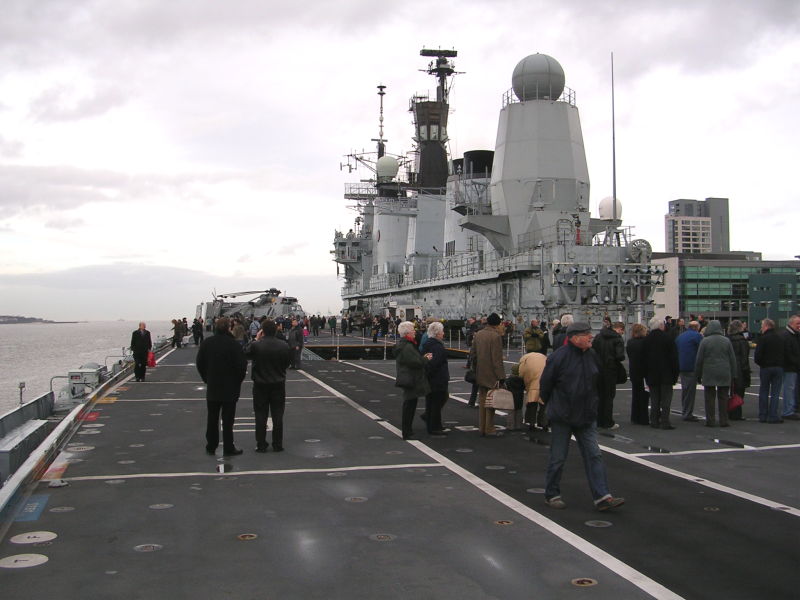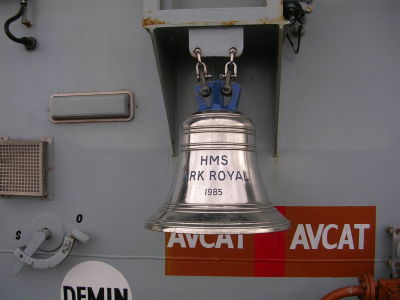 The "ski jump" helps Harriers to take off.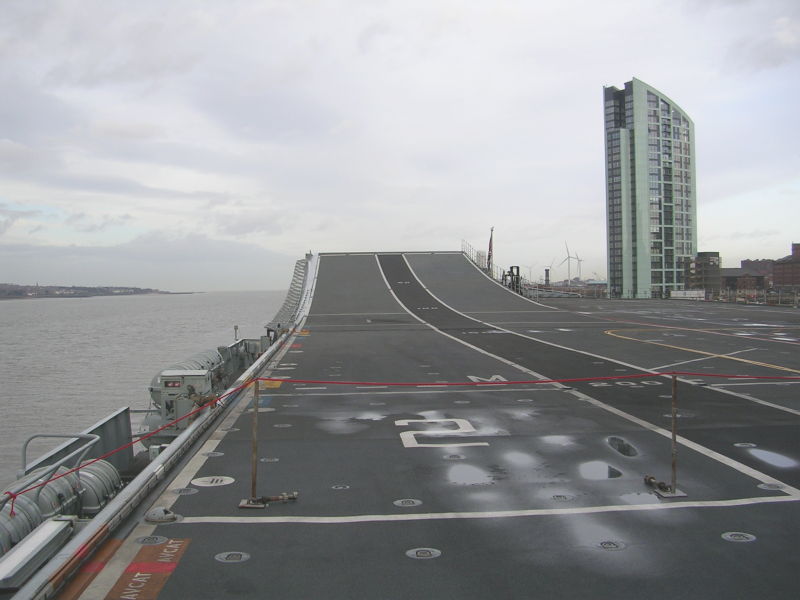 A queue to board a Merlin helicopter, with the Liver Building in the background.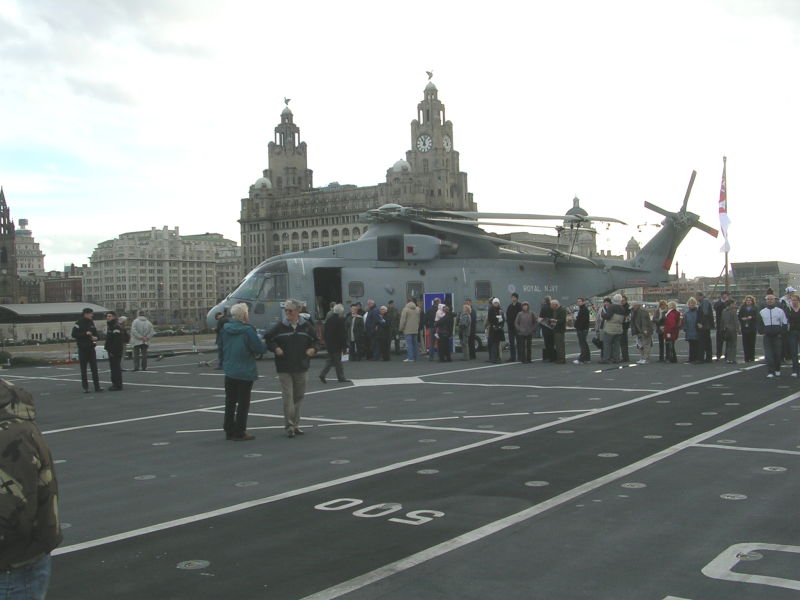 A Sea King helicopter.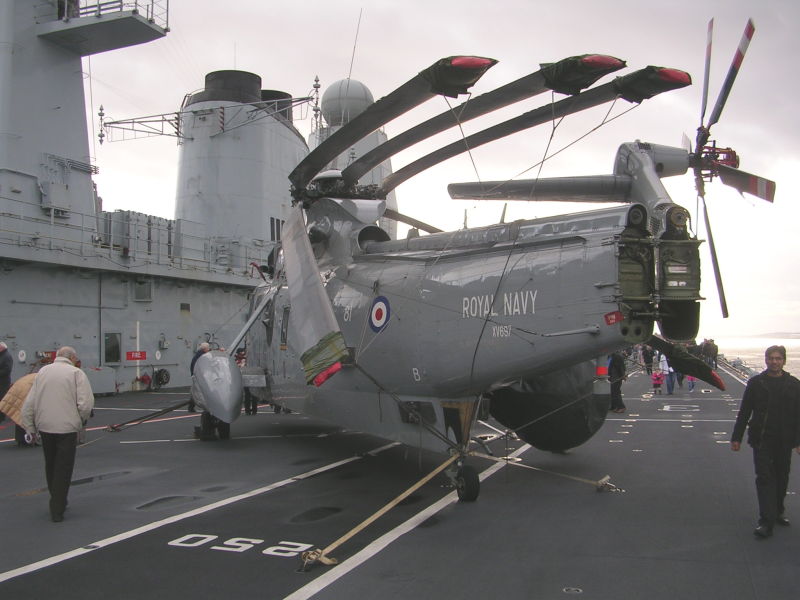 One of the giant lifts which moves aircraft into the hanger, taken from the hanger level.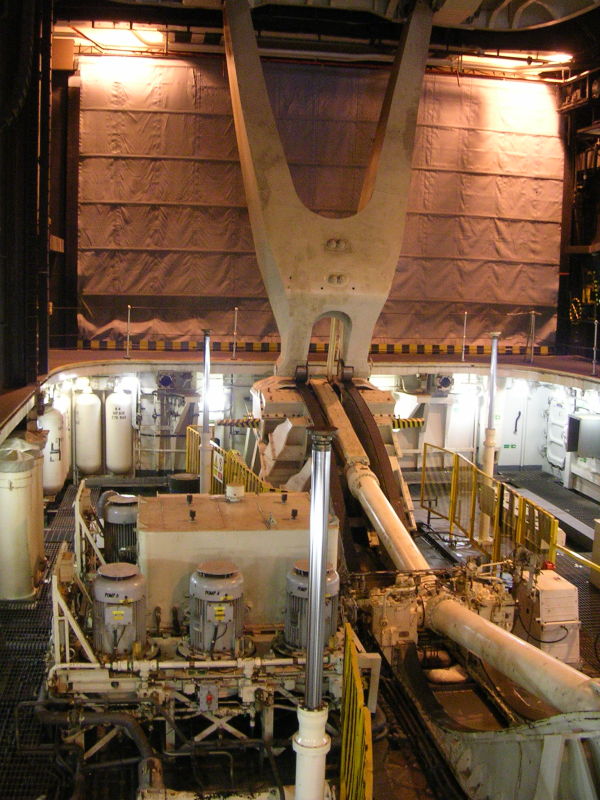 The vast hanger, empty of aircraft.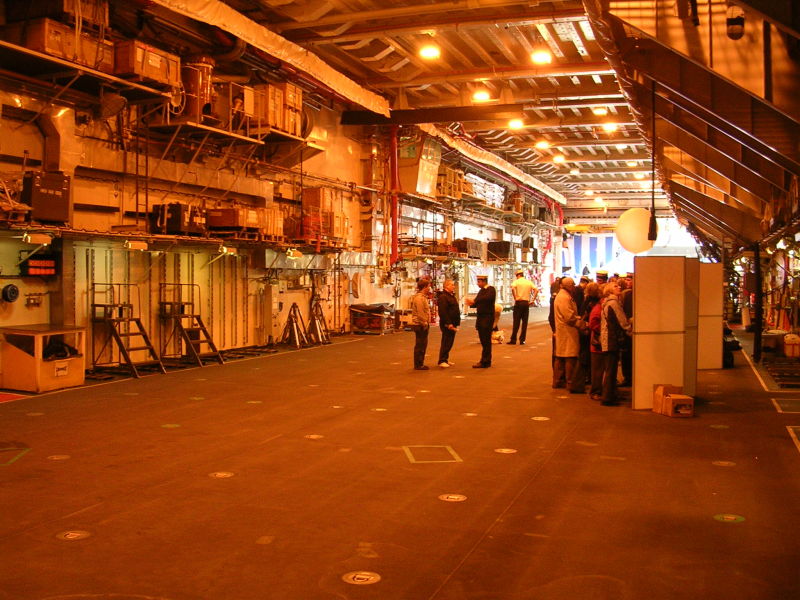 Development at the Pier Head
This brand new canal link crosses the Pier Head in front of the famous Three Graces. Personally I feel the previous pleasant grass area looked nicer than this ugly mess of stone and concrete.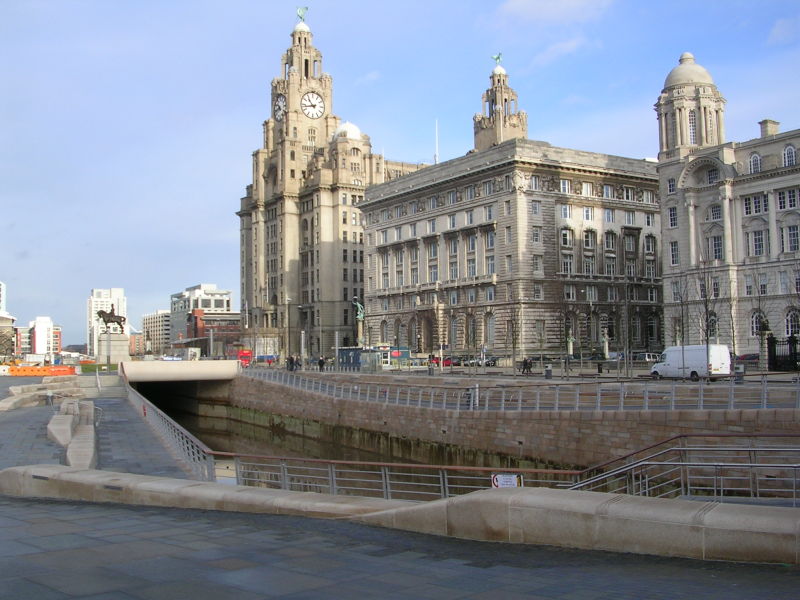 January 2009