Liverpool Metropolitan Cathedral
Liverpool Metropolitan Cathedral of Christ the King (known locally as Paddy's Wigwam) is the Roman Catholic Cathedral in Liverpool.
Designed by Sir Frederick Gibberd, this was the fourth attempt at a Catholic Cathedral for Liverpool. (See my pictures of the crypt which was the only part of the Lutyens design for the largest cathedral in the world to be completed.) Construction began in 1962 and the cathedral was consecrated in 1967.
Sadly, the imposing design was a triumph of form over function, and had so many technical problems that serious consideration was given in the 1990s to demolishing the building and starting again. Eventually fixes for the various faults were found, and after major works the building now functions well.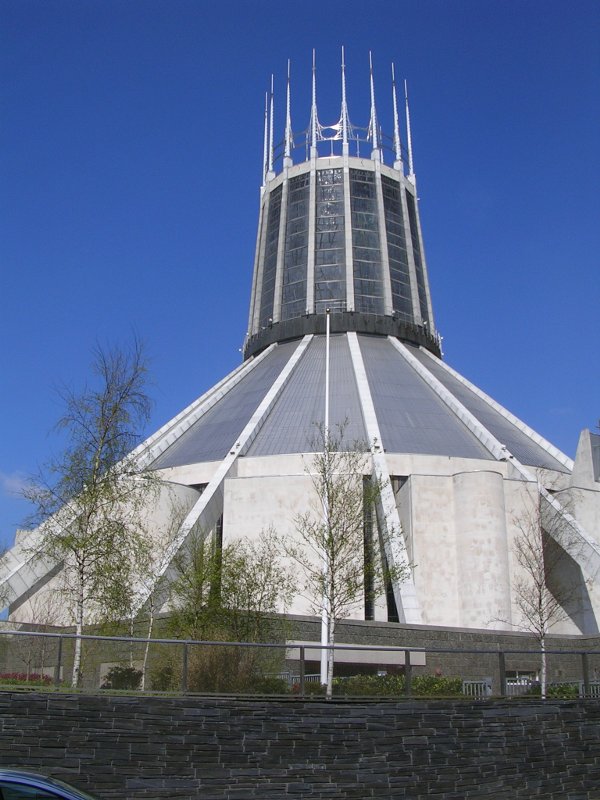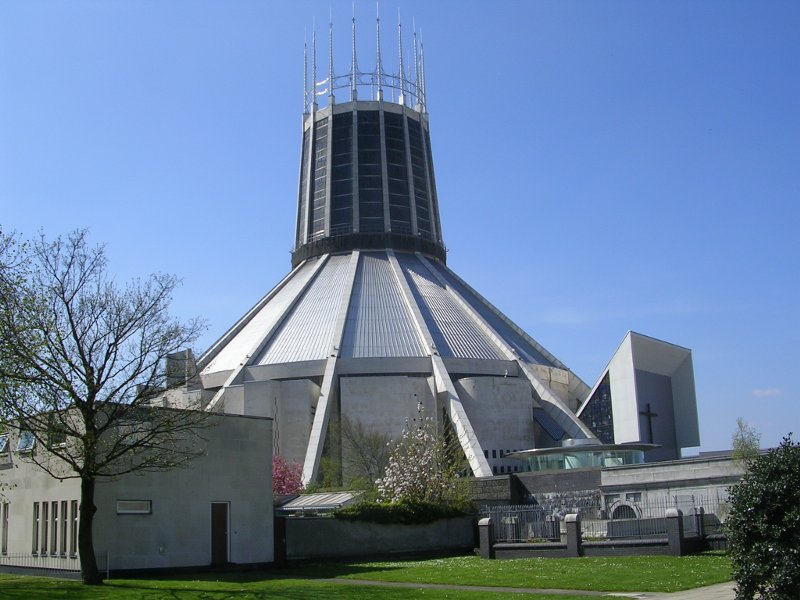 The impressive steps leading down to Hope Street were added recently, when a University building was demolished. Hope Street links Liverpool's two cathedrals.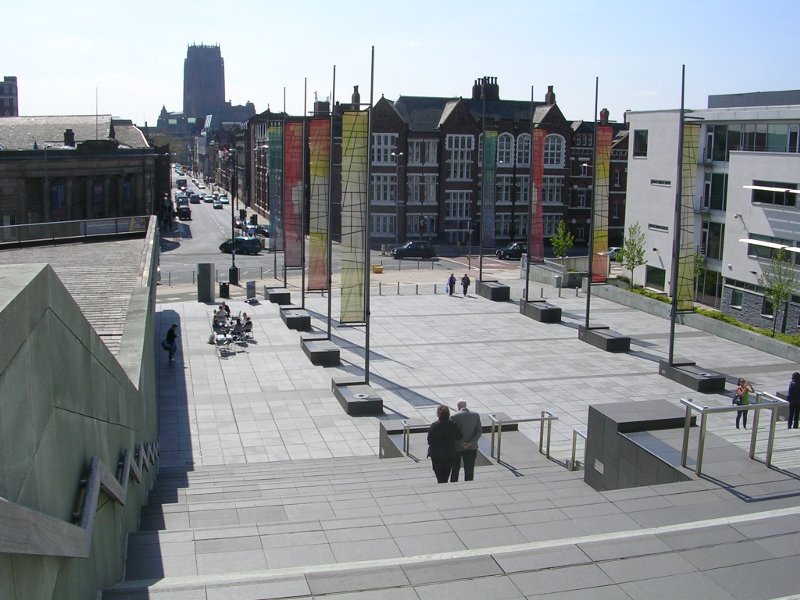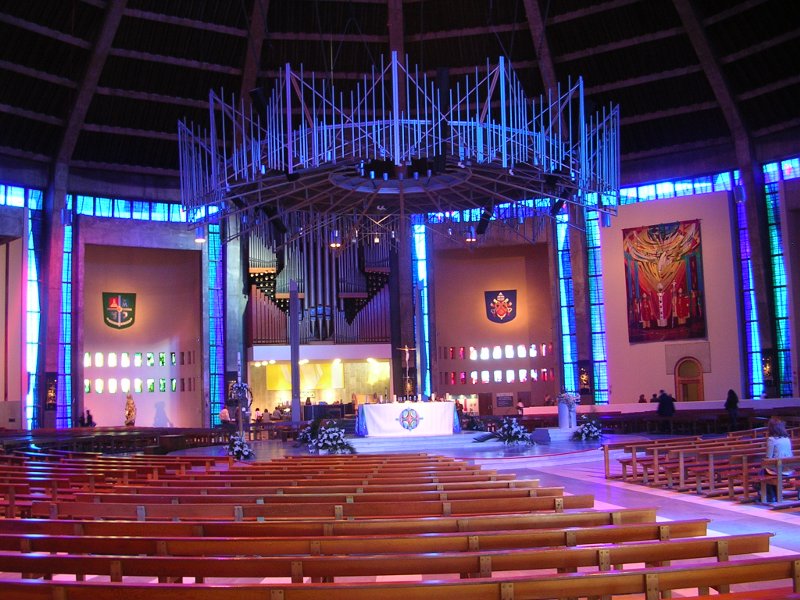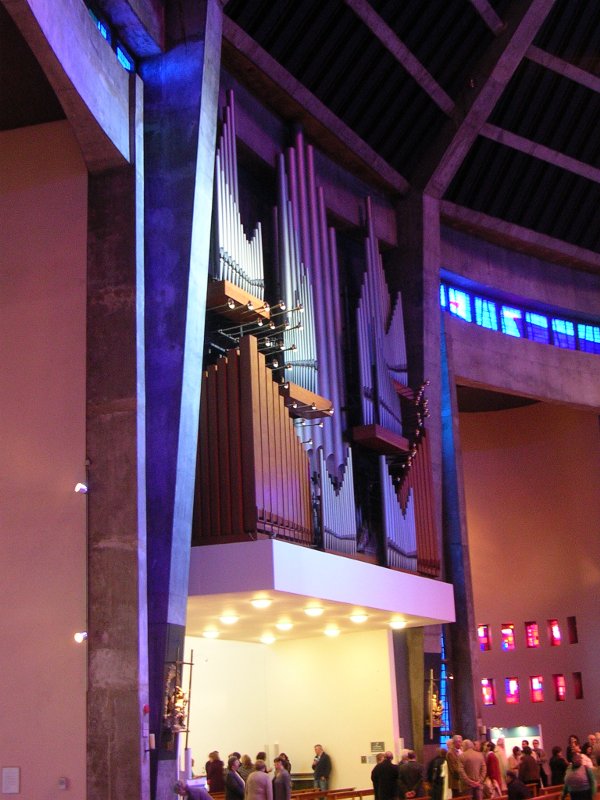 April 2009
Work is currently under way to make more use of the Lutyens Crypt, providing better access from the main building and an exhibition space. Check back here in a few weeks for more pictures.