Mid Norfolk Railway
A day out to visit this preserved railway, which runs from Wymondham to Dereham in Norfolk. Unusually, they run mid-week trains even in September.
A beautifully restored Class 101 DMU was waiting at Wymondham Abbey station to take me for a trip along the railway.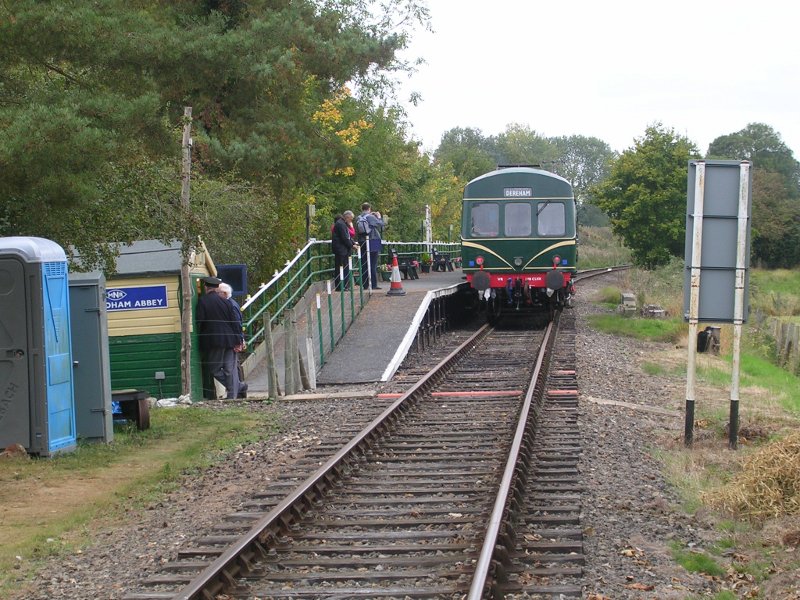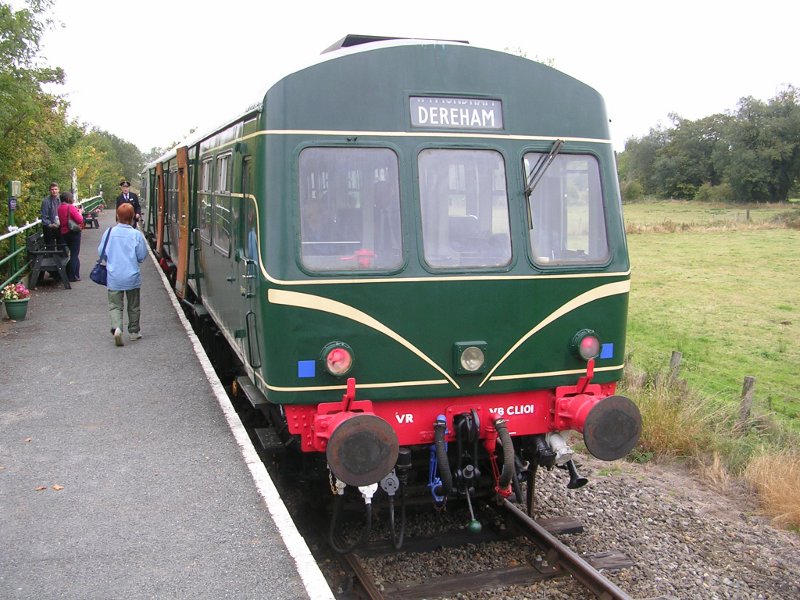 The main base of the railway is at Dereham, where there is a small museum and a good cafe in the restored station buildings.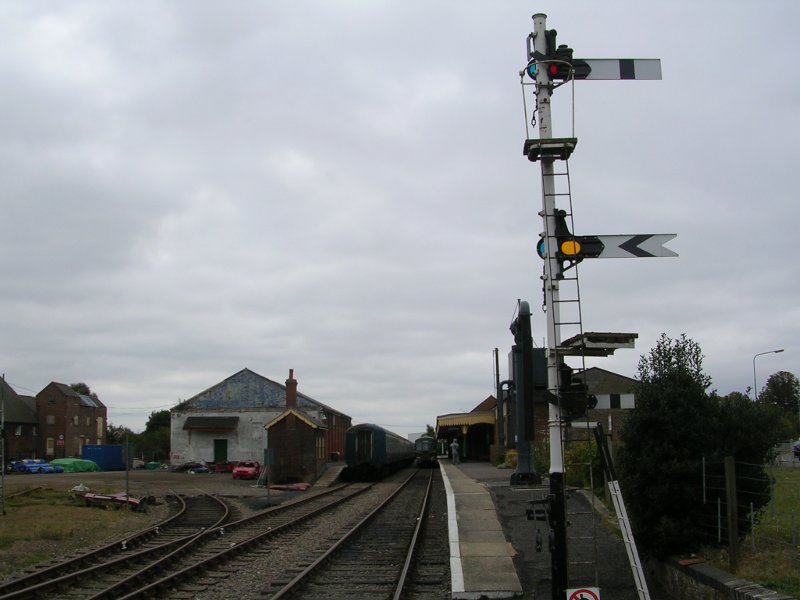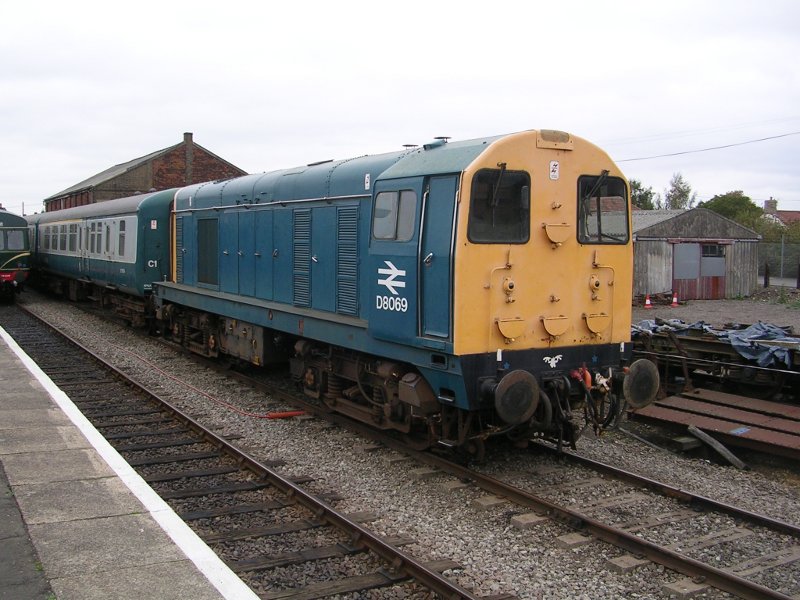 Back to Wymondham (It's pronounced Wind-am by the way.) for a scenic shot of the abbey across the fields, and then to the main station, home of the Brief Encounter restaurant.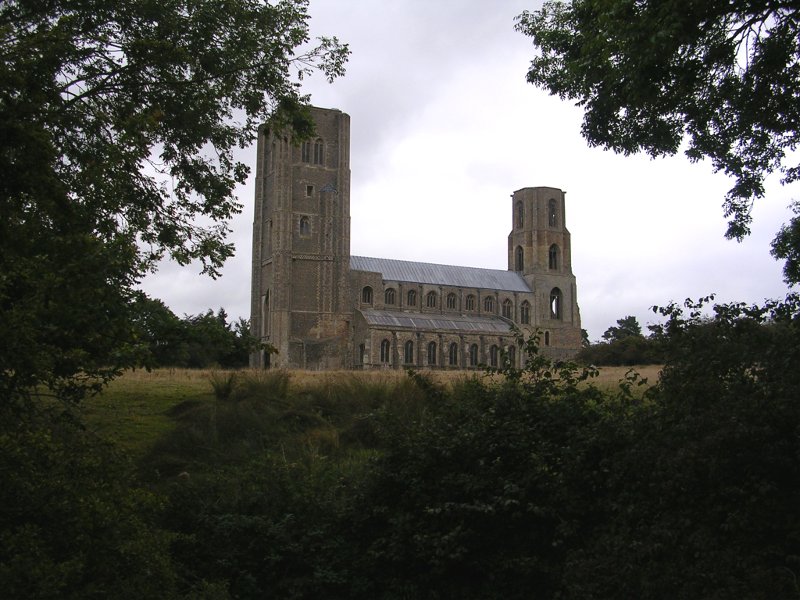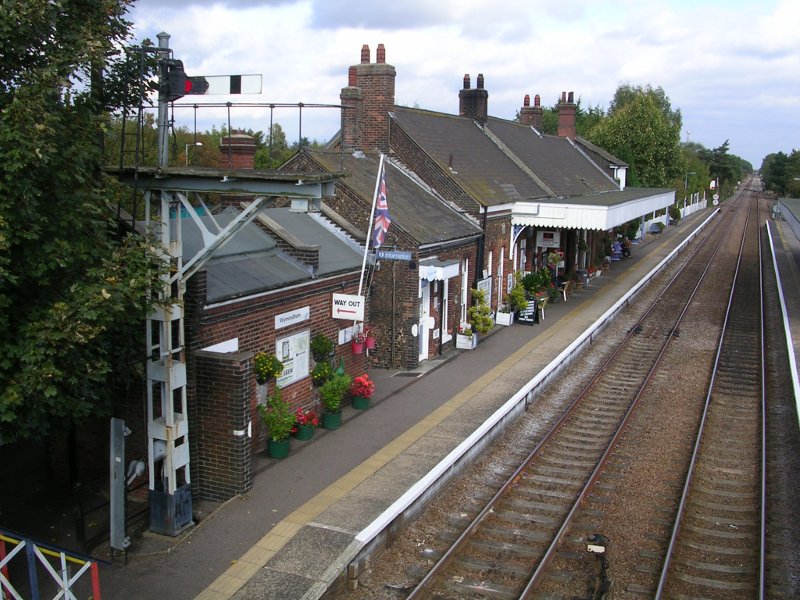 September 2009