London
Javelin
My brief visit to the capital started at St Pancras International station.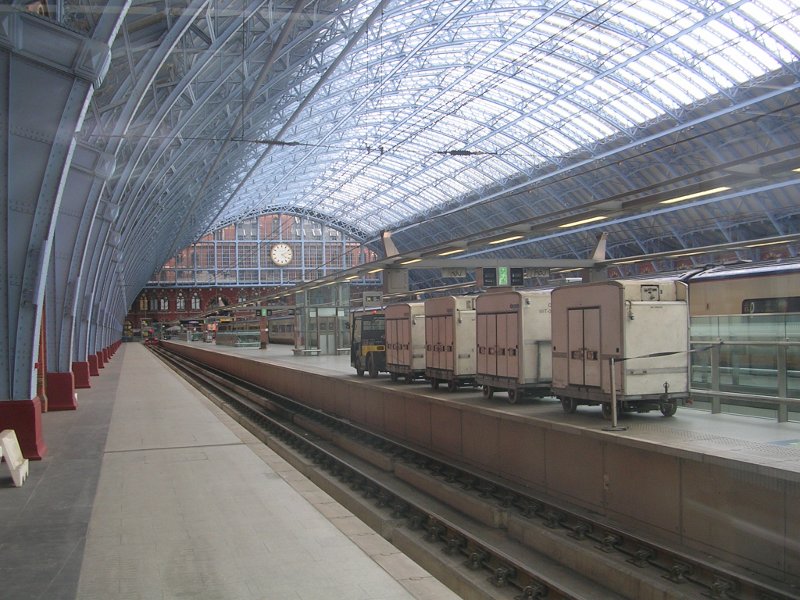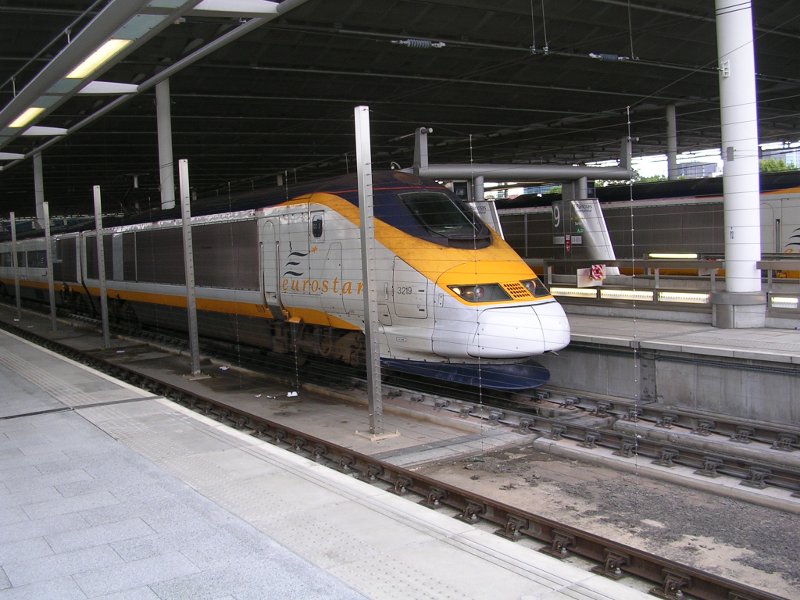 But I wasn't there for a trip abroad. Instead I took a ride on the brand new Class 395 "Javelin" trains which will provide a service along the new high speed line for Kent commuters. The full service begins in December this year, but a trial service is already running.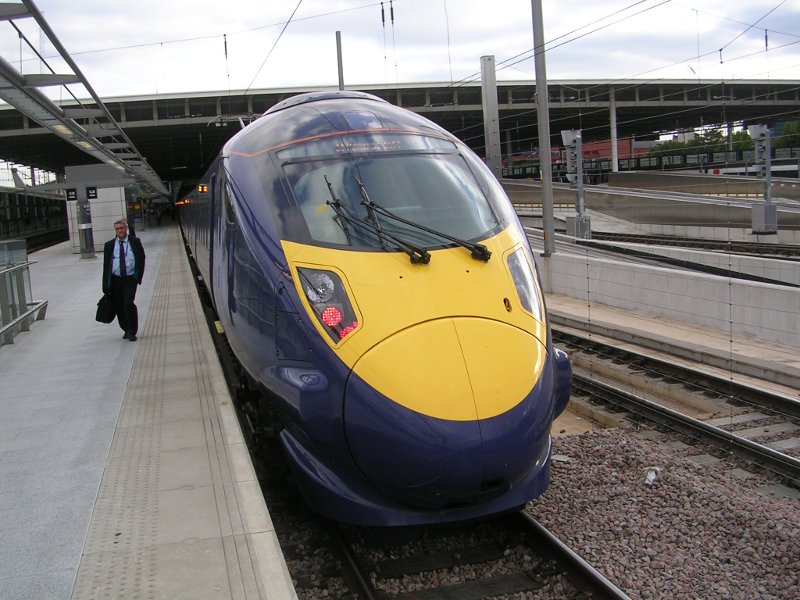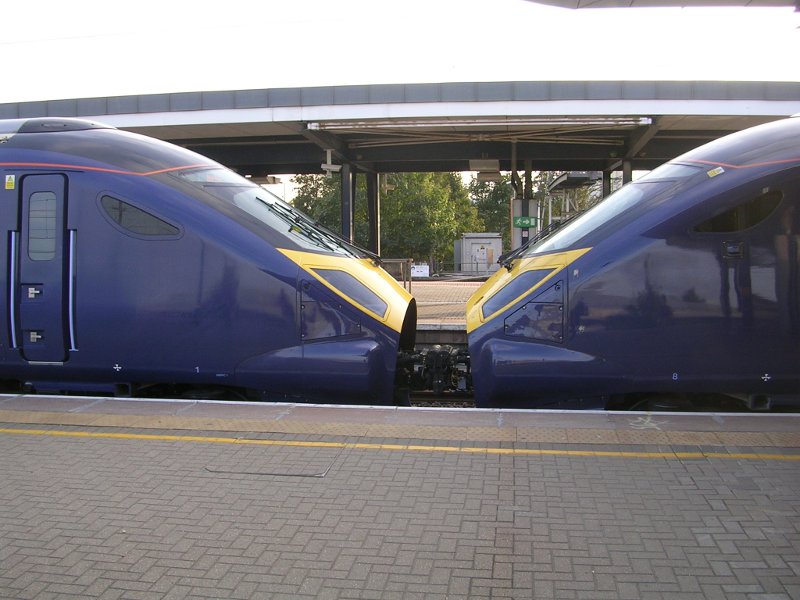 September 2009
P.S. Nitpickers and marketing people will point out that the term Javelin is reserved for the planned use of these trains to carry people to Stratford for the 2012 Olympics and doesn't apply to the Kent service.
Westminster
Next stop, the Palace of Westminster, for a fascinating tour. Unfortunately they don't let you take pictures inside, except in Westminster Hall, so you'll have to buy the guide book like I did.


At the north end stands the famous Clock Tower, commonly known as Big Ben.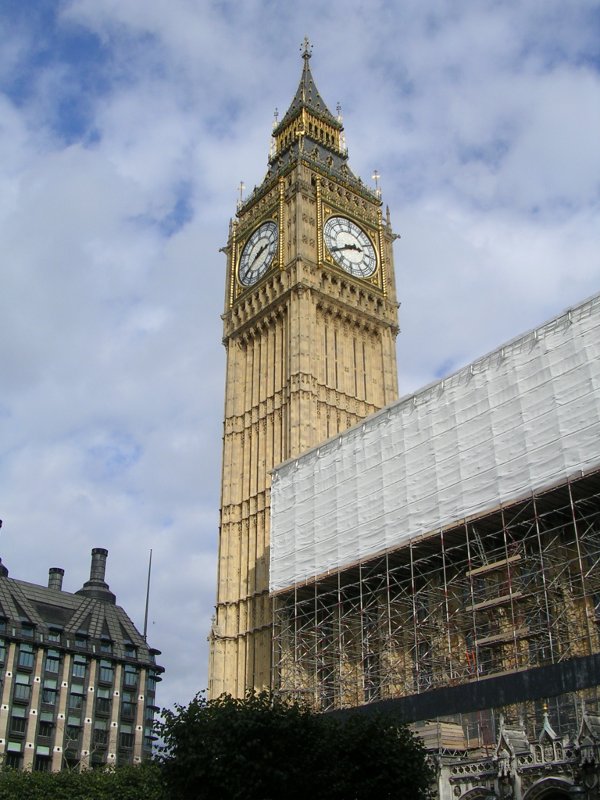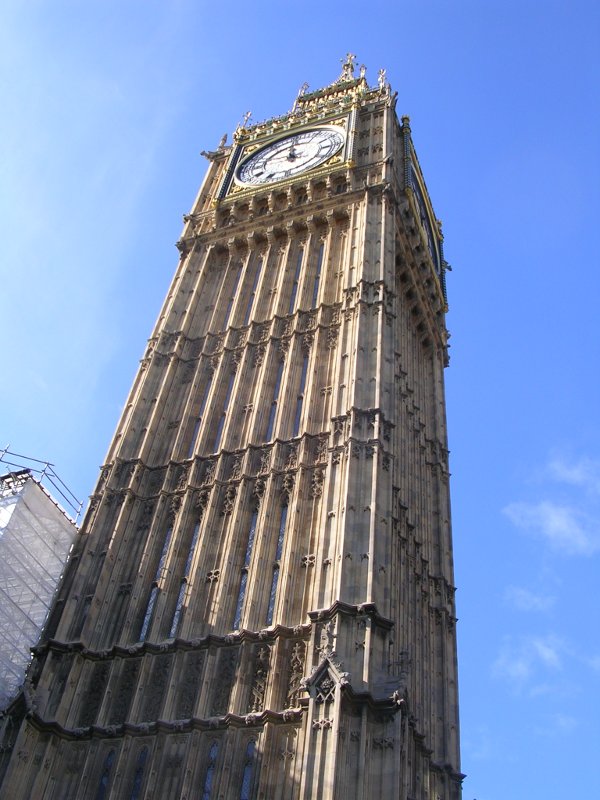 At the other end is Victoria Tower, the tallest.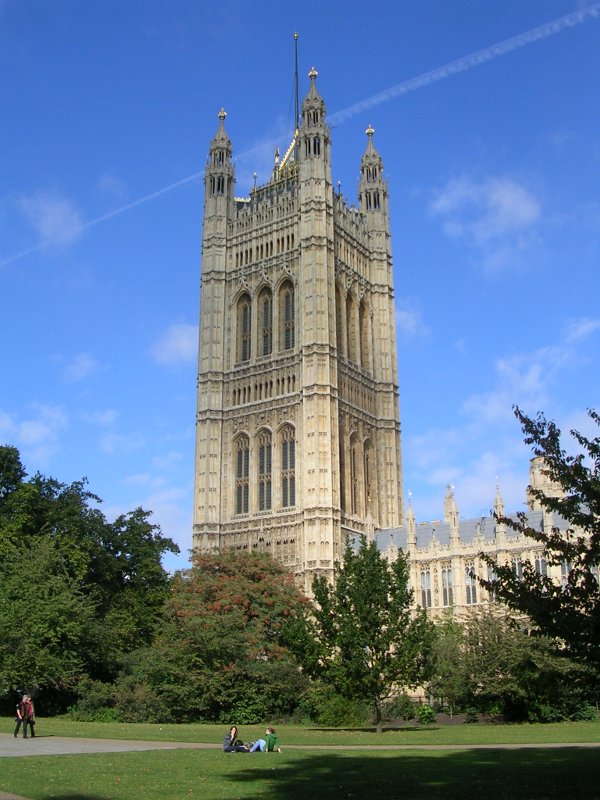 Westminster Hall is the oldest part of the palace, almost the only part to survive the fire in 1834. Nowadays it is used for various ceremonial functions (and to house the queues of tourists.) Shame about the plastic barriers.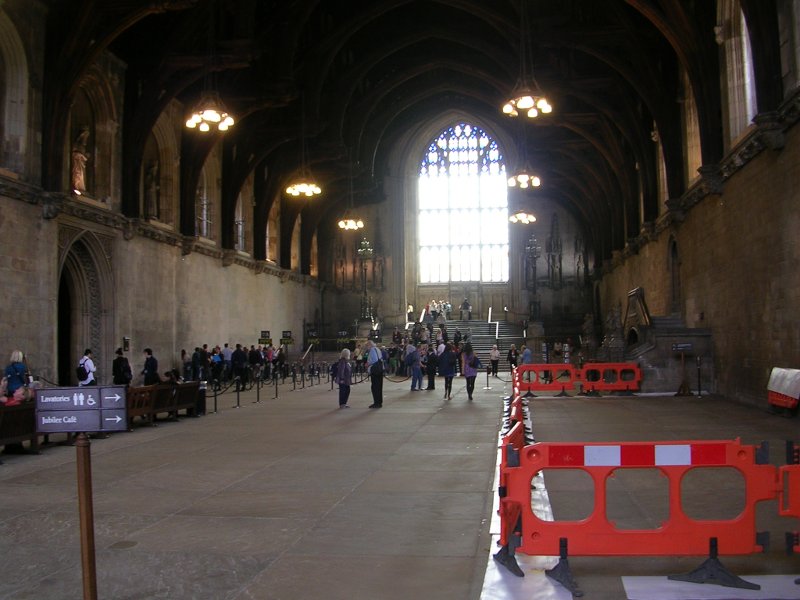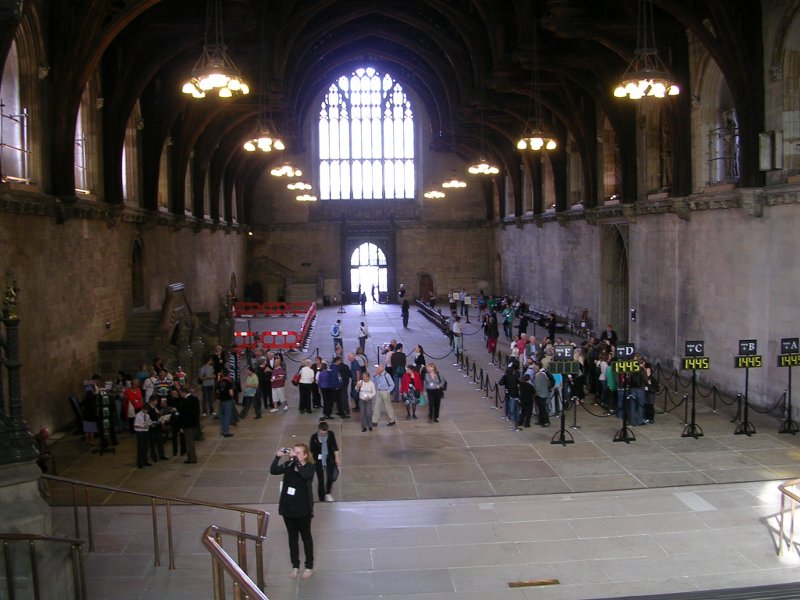 Just across the river is the London Eye.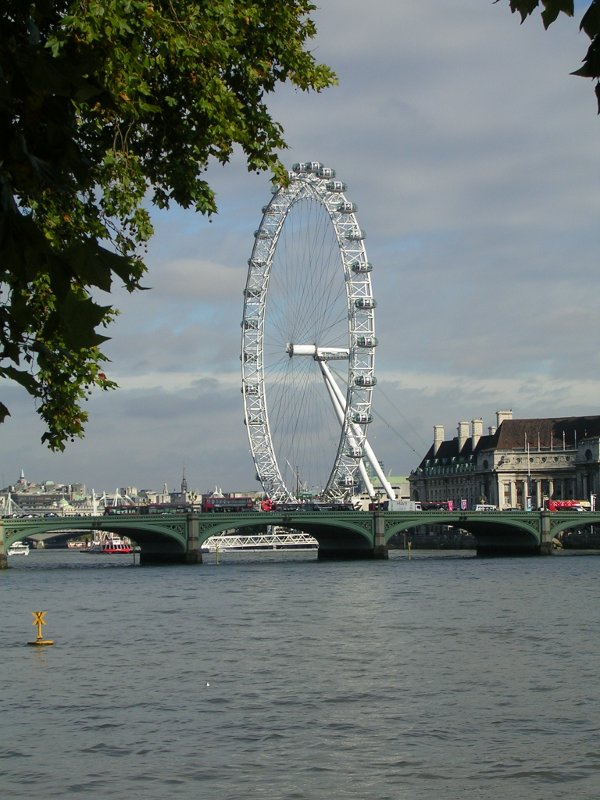 September 2009
Pubs
Finally a pint in a few Historic Pubs to round off my visit, starting with the Princess Louise on High Holborn, which was fitted out in 1891.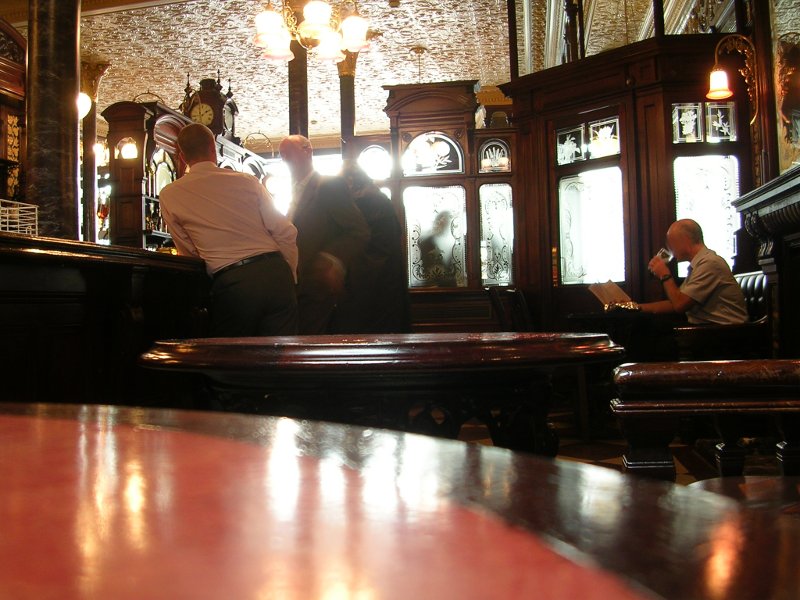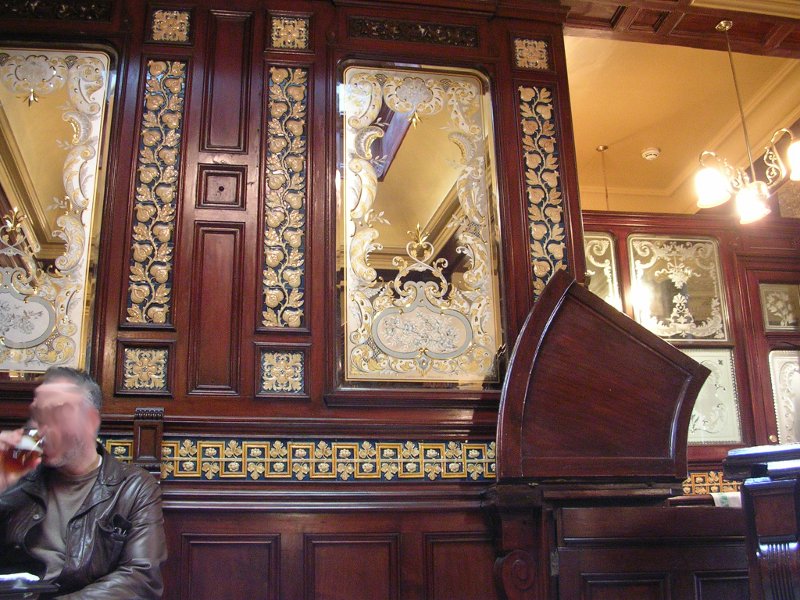 Slightly newer, from about 1900 I believe, but no less spectacular is the interior of The Salisbury on St Martin's Lane.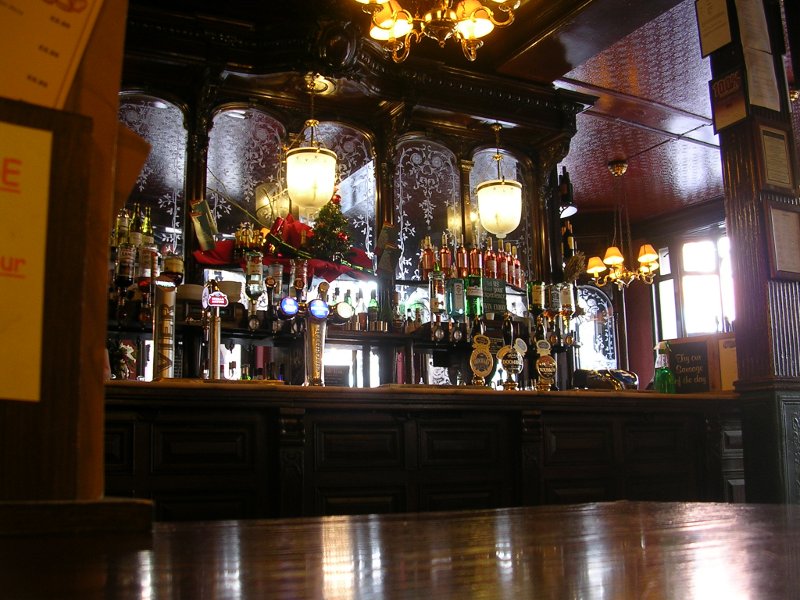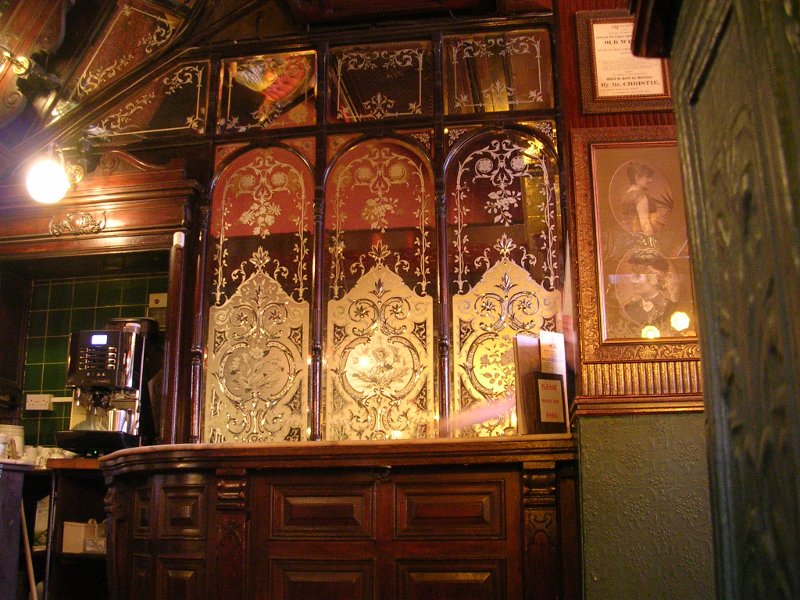 The George Inn is the remaining part of a 1676 coaching inn. It is now owned by the National Trust.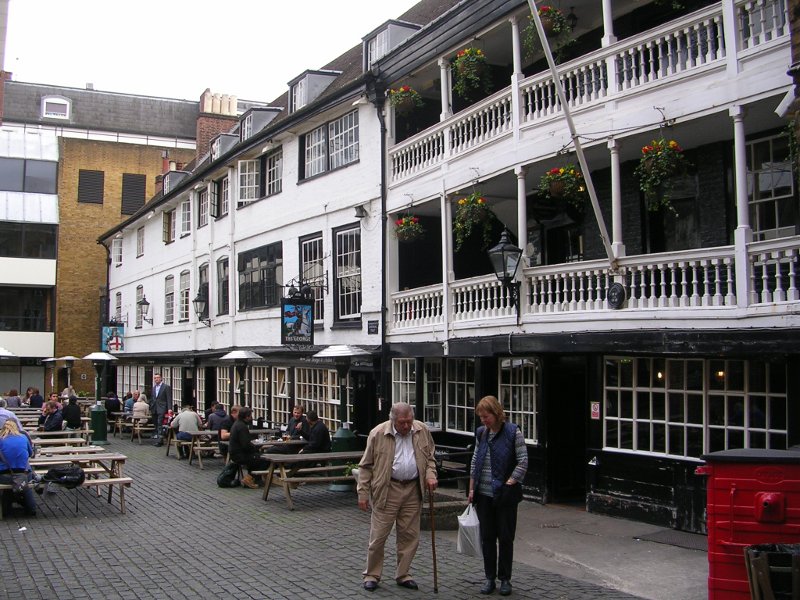 October 2009