Switzerland I
Mount Pilatus
A week's holiday in Switzerland started with a trip up Mount Pilatus on the steepest rack railway in the world.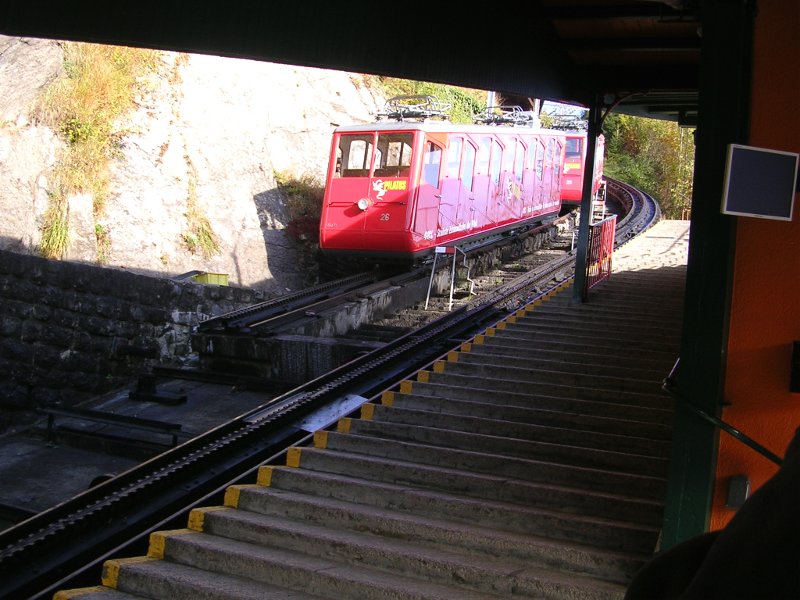 The train sets off from the bottom station, chased by a second carriage provided for a large party.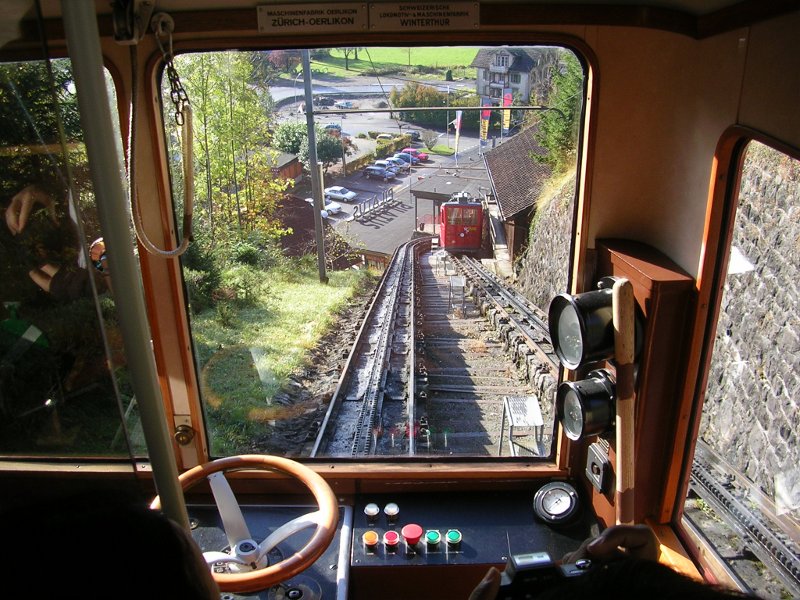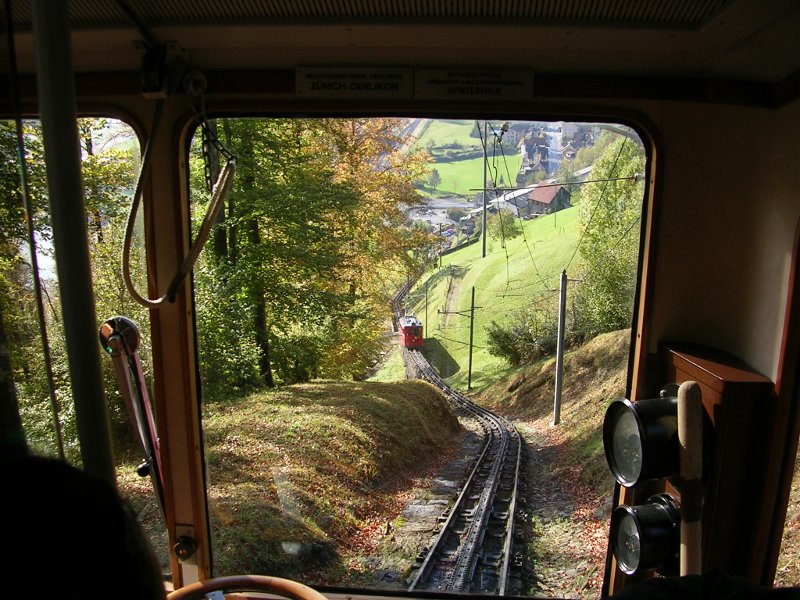 Soon we have climbed above the snowline.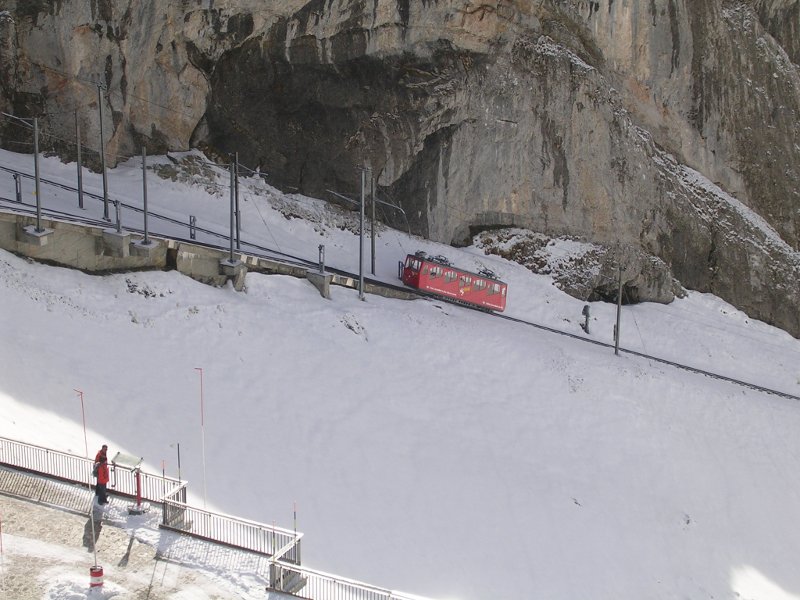 At the summit (About 7,000 ft) is this souvenir shop/restaurant/bar/hotel complex.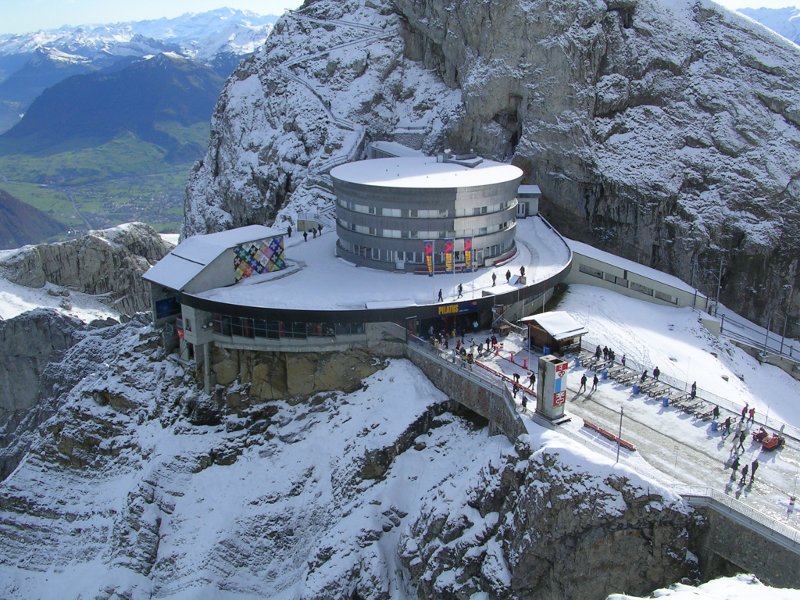 Fantastic views in all directions.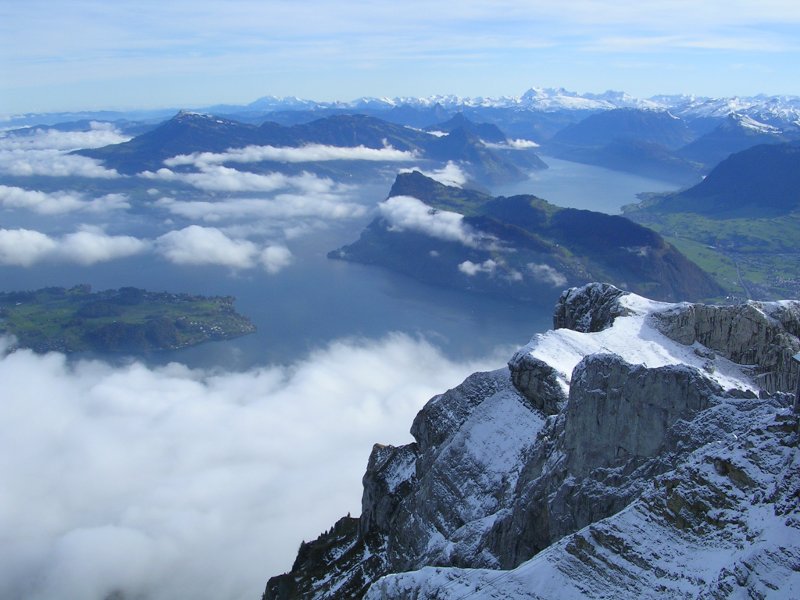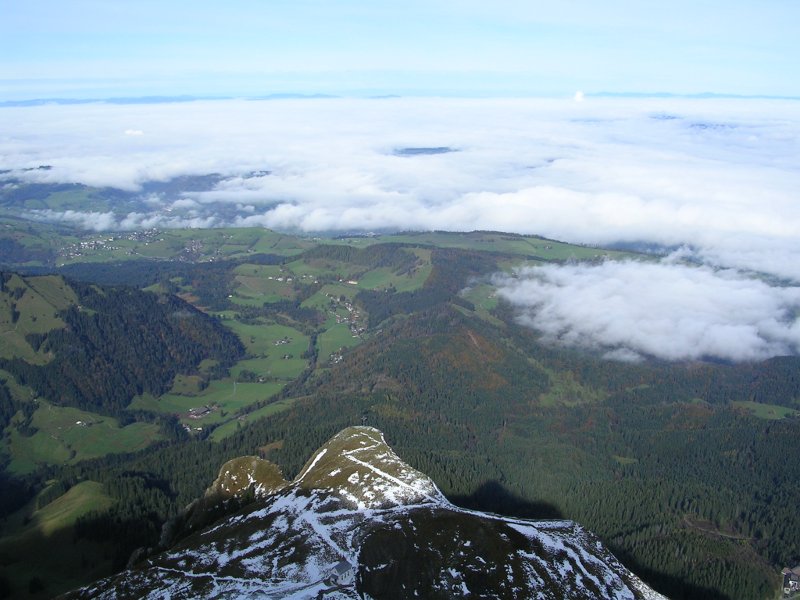 Down the mountain by cable-car, initially over pine forests and fields ...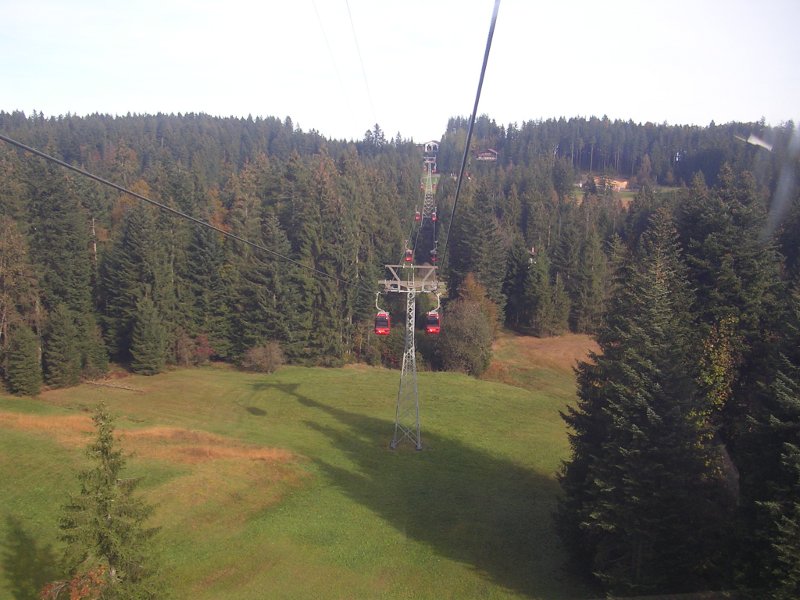 ... and then, rather bizarrely, over suburban back gardens.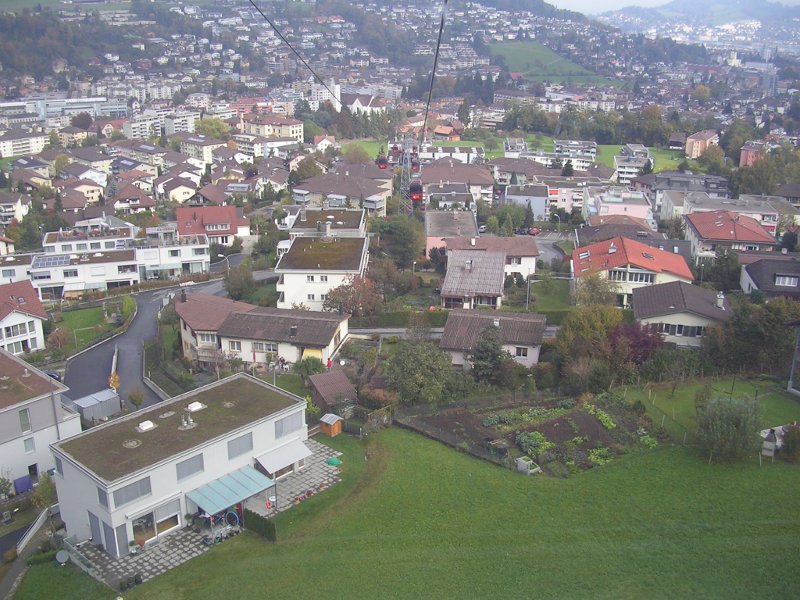 At the bottom, a triple section trolley bus to take me back to Luzern city centre.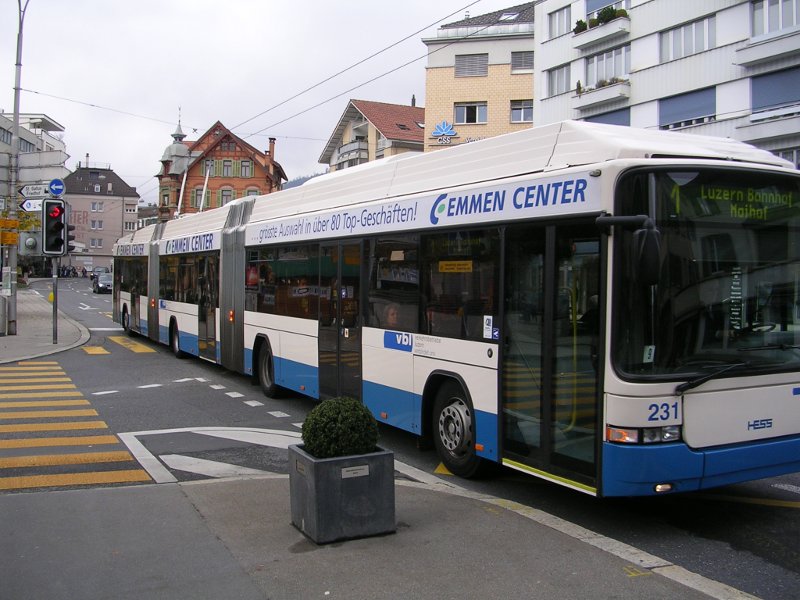 Verkehrshaus (Luzern Transport Museum)
Well worth a visit, this museum is located one stop from Luzern main station on one of the suburban rail routes, or you can take a trolley bus.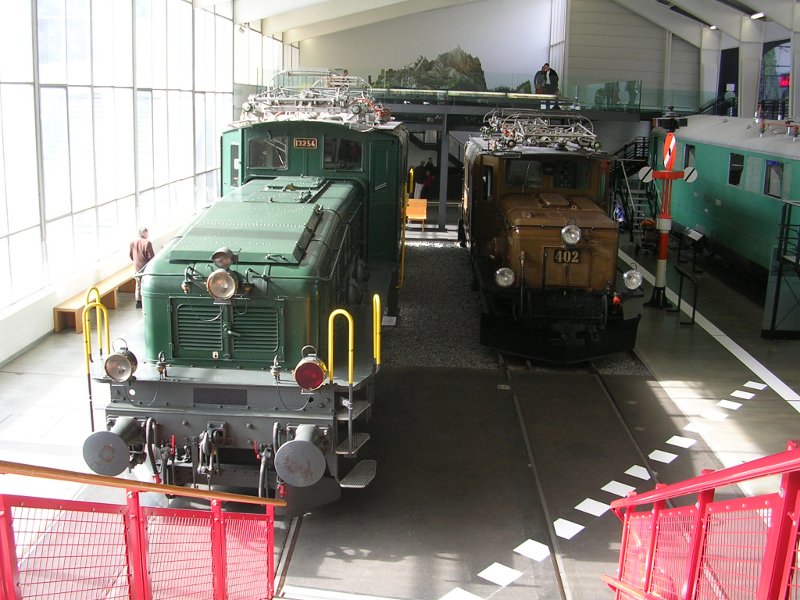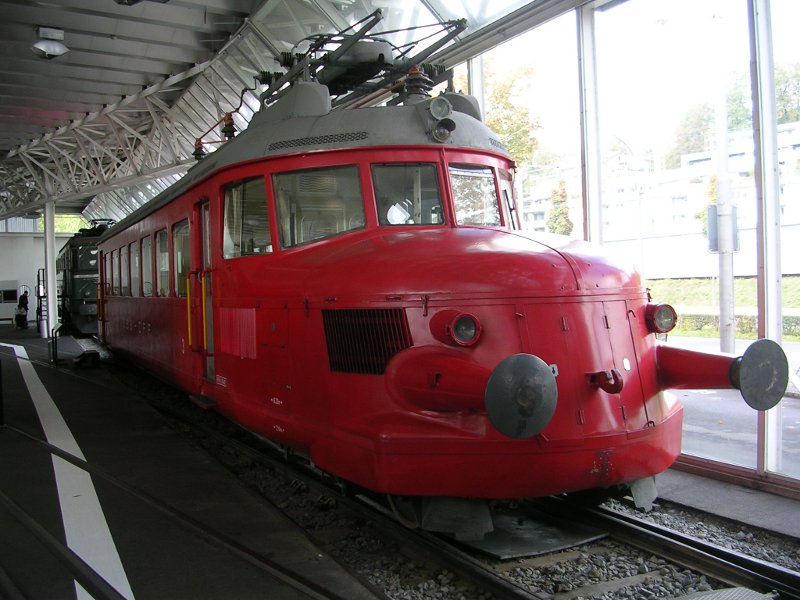 Before the rack railway up Pilatus was electrified (in 1937) it was worked by steam cars such as this.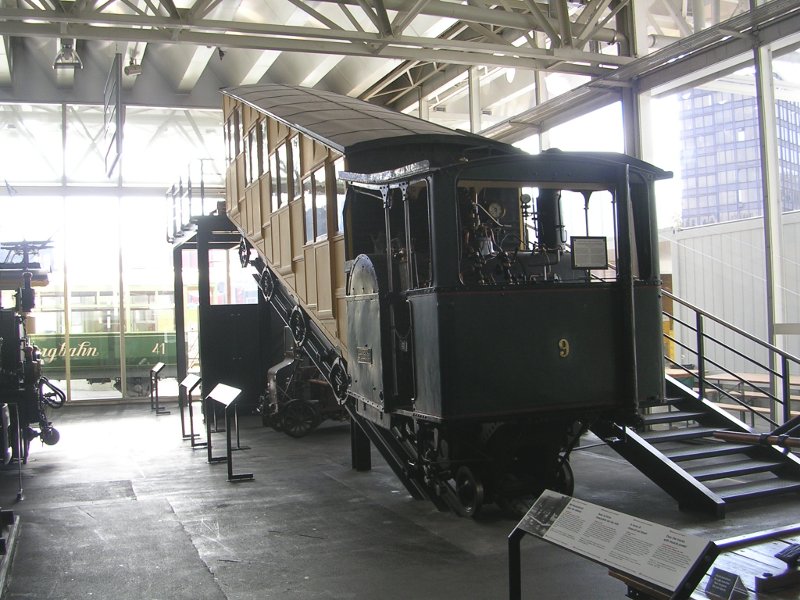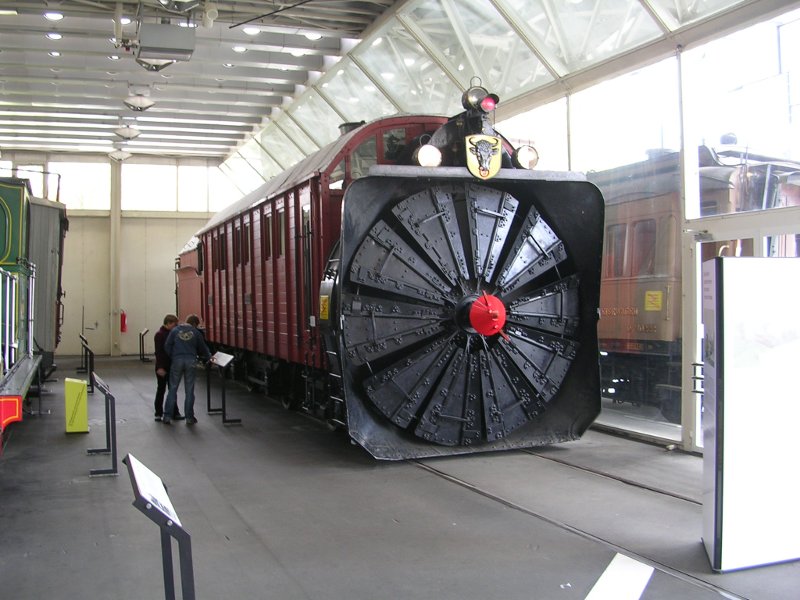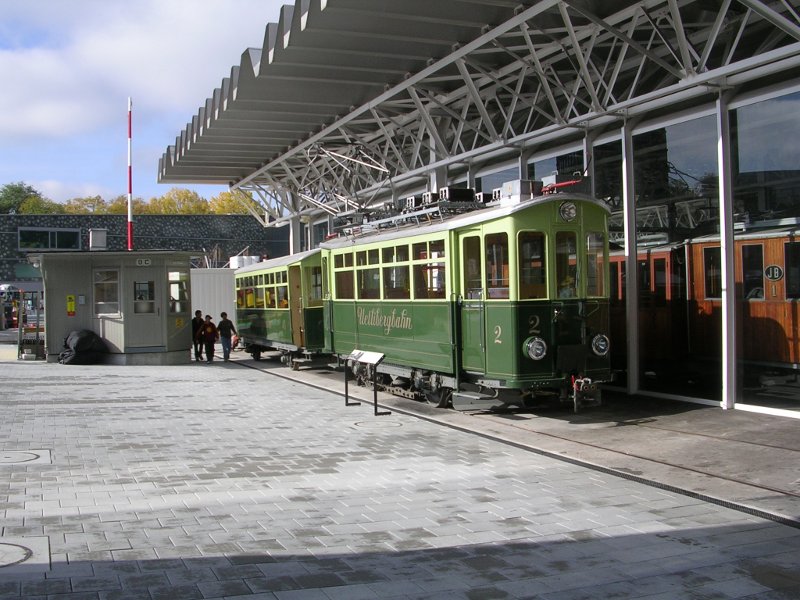 It's not just trains - the museum also has extensive shipping (I particularly liked this figurehead.) and aviation displays.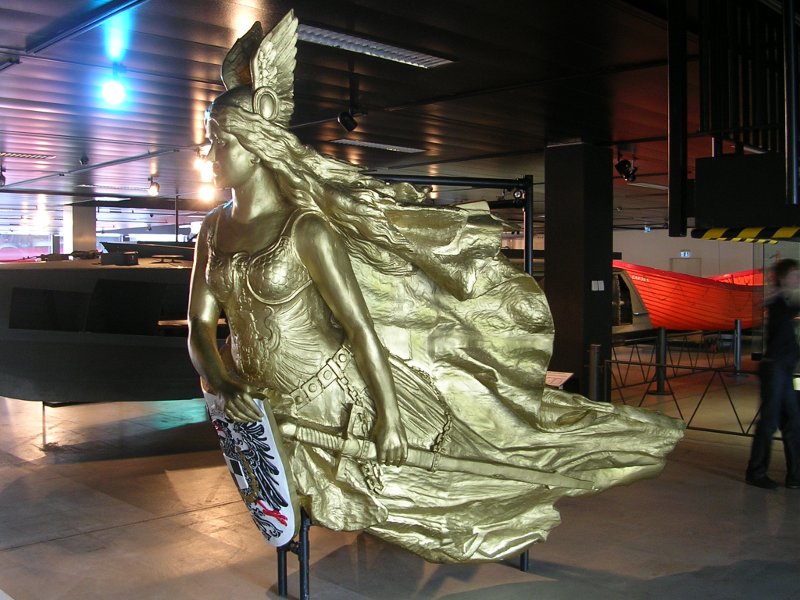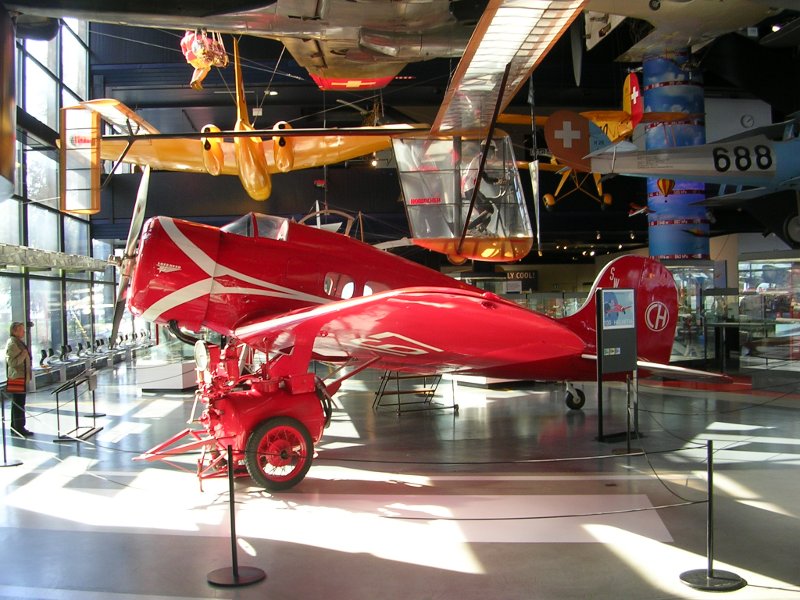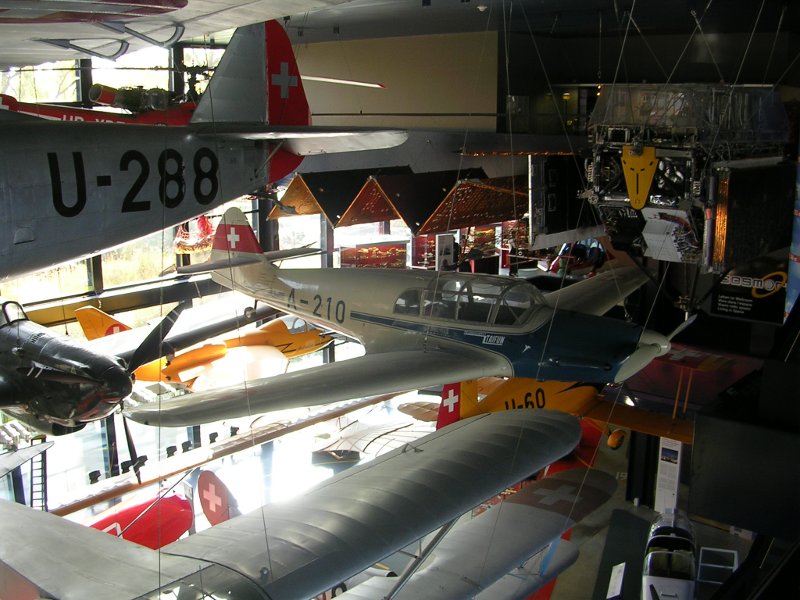 Luzern
Back at Luzern station, and a chance to photograph some of the tiny electric shunters on the metre gauge lines there.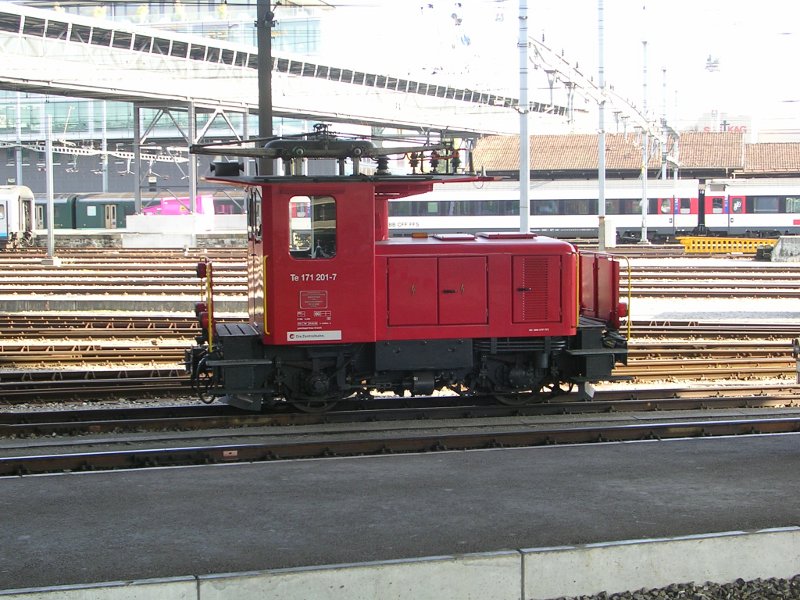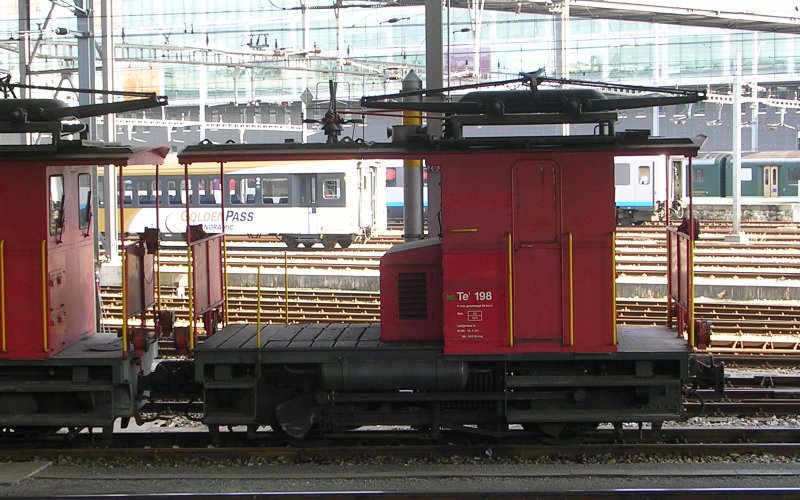 The city itself features two ancient wooden covered bridges across the Reuss River.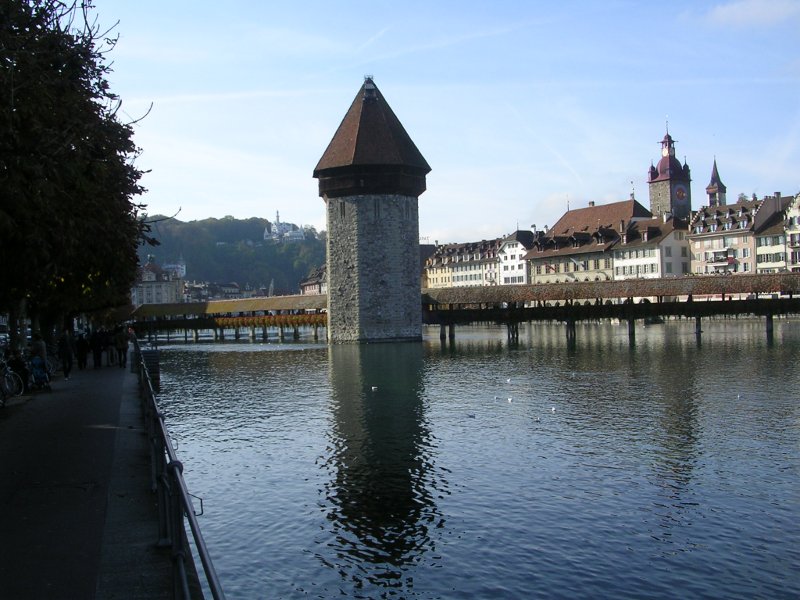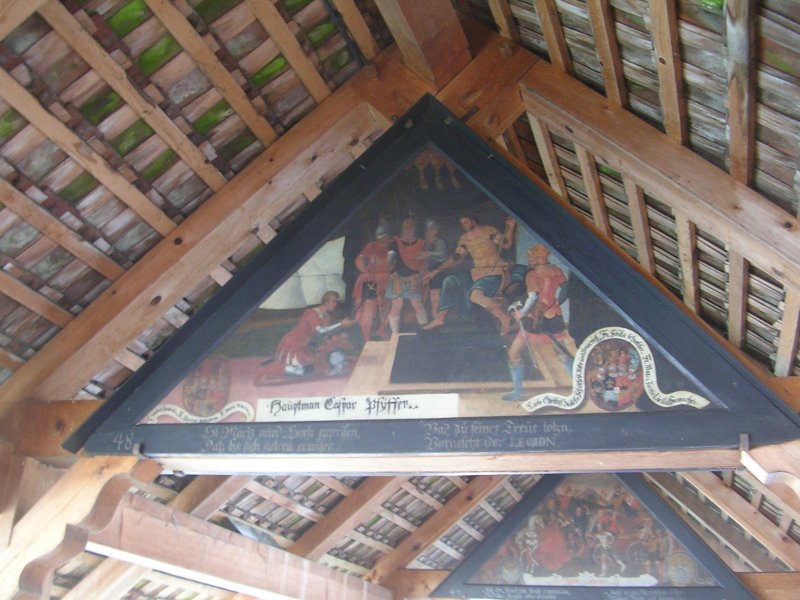 Old buildings crowd around narrow alleys and squares on both sides of the river. Apparently Luzern is twinned with Bournemouth - I fail to see the similarity.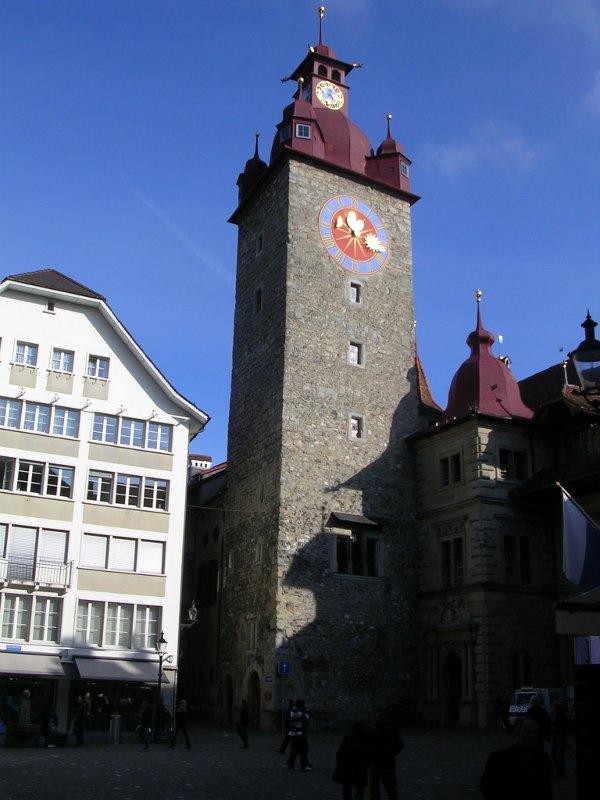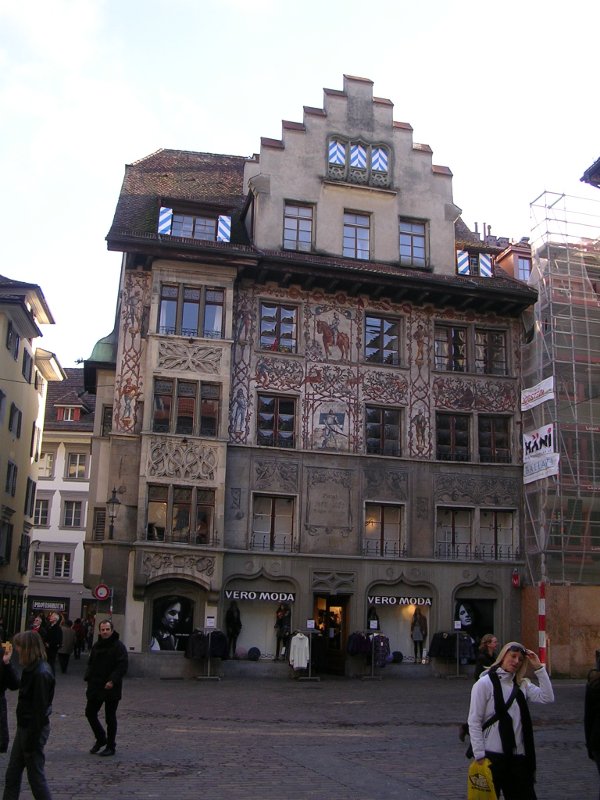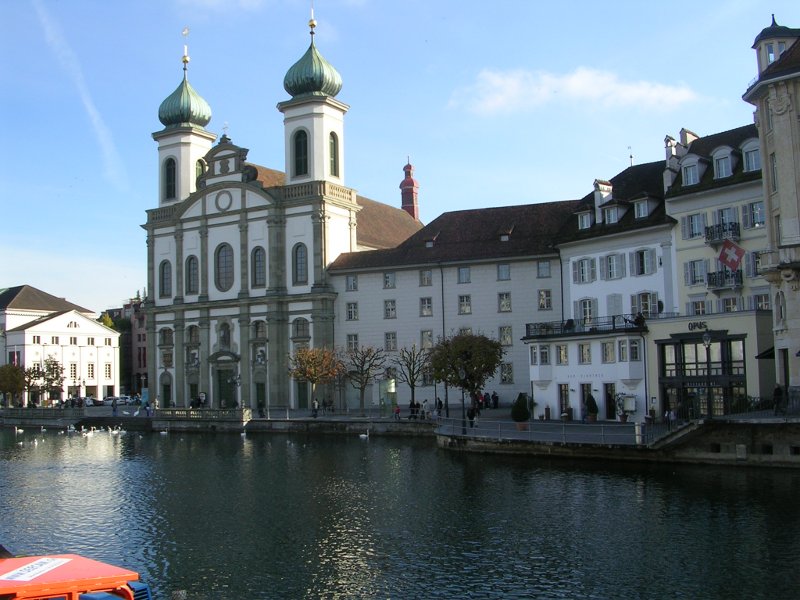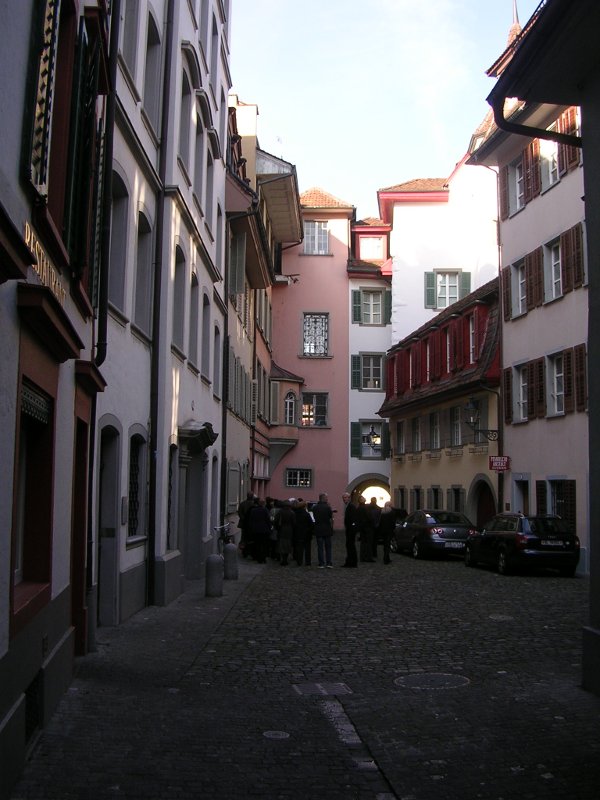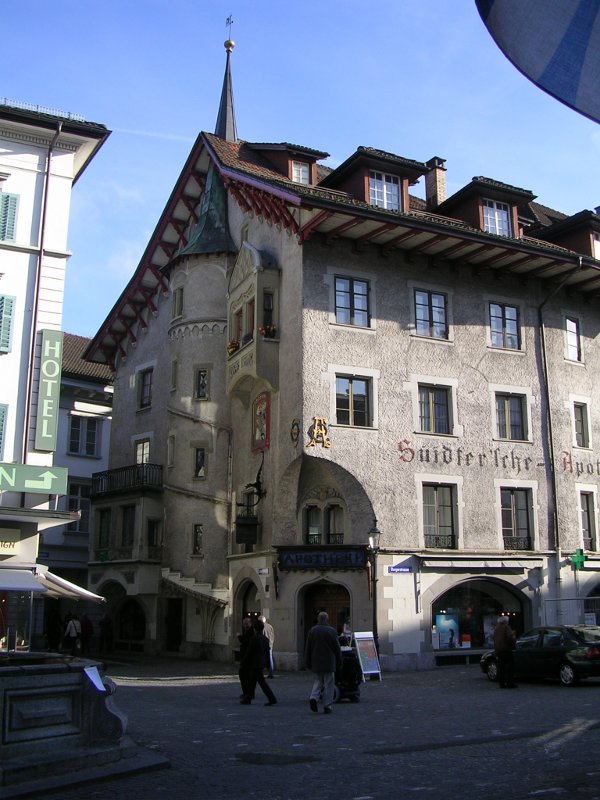 Later, back on the railways I came across a couple of ancient electric locos on my travels. I have to confess that I'm not sure where this picture was taken, it might be at Huttwil on the line from Luzern to Langenthal.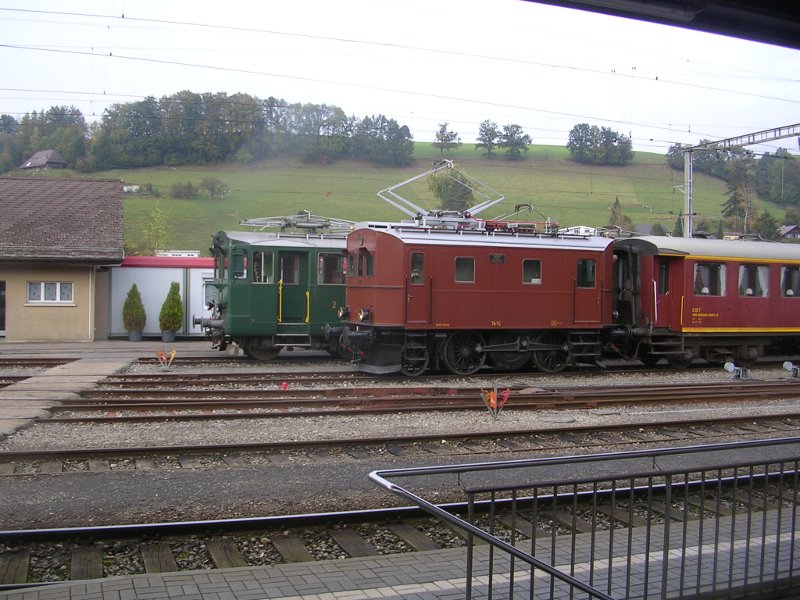 October 2009

Swiss pictures continue in Part II.