Switzerland IV
Golden Pass
The Golden Pass is a scenic rail journey that runs from Montreux to Luzern via Spiez and Interlaken. It can't be done in one train, because while both ends are metre gauge there's a standard gauge bit in the middle. Here we see a train arriving down the ramp into the narrow gauge part of Montreux station.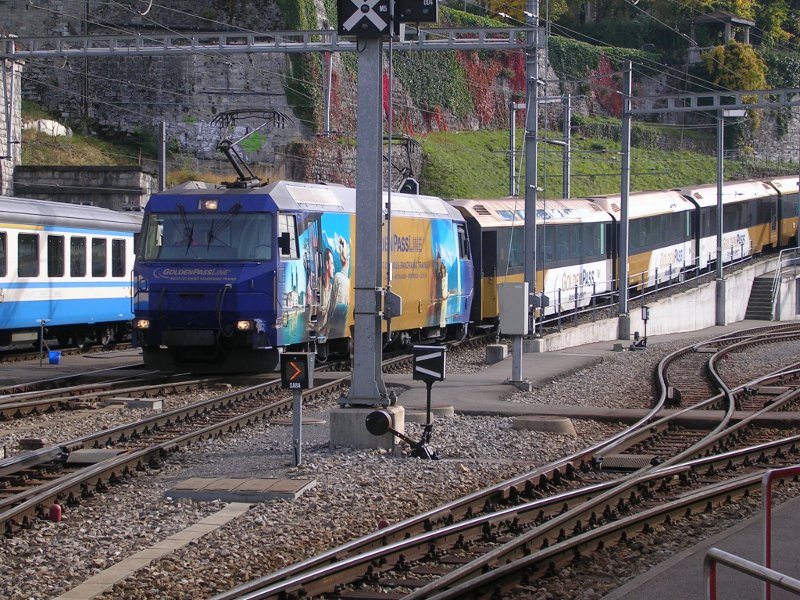 Leaving Montreux the line quickly climbs, giving views of the city and Lac Leman.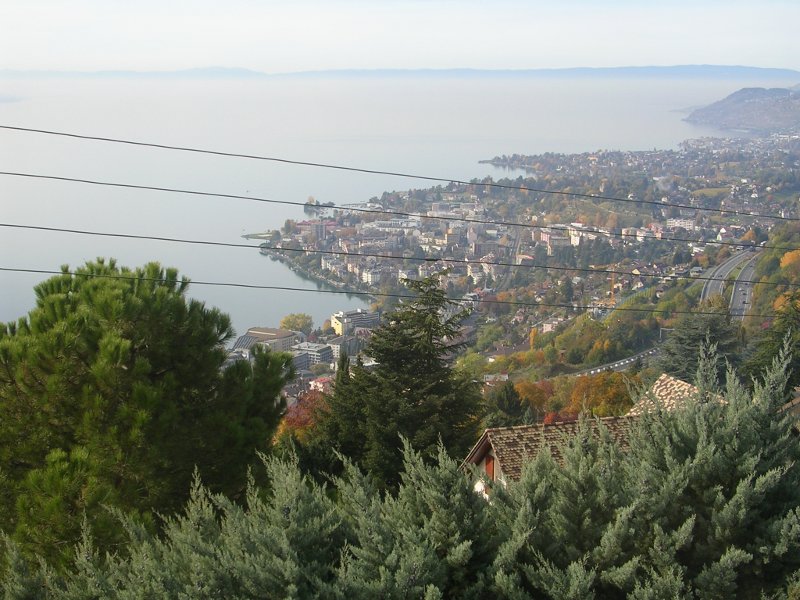 There are plenty of twists and turns: Here is a view from the train window, and we will soon be emerging from the tunnel mouth below.


Zweisimmen is where the metre gauge meets standard gauge again.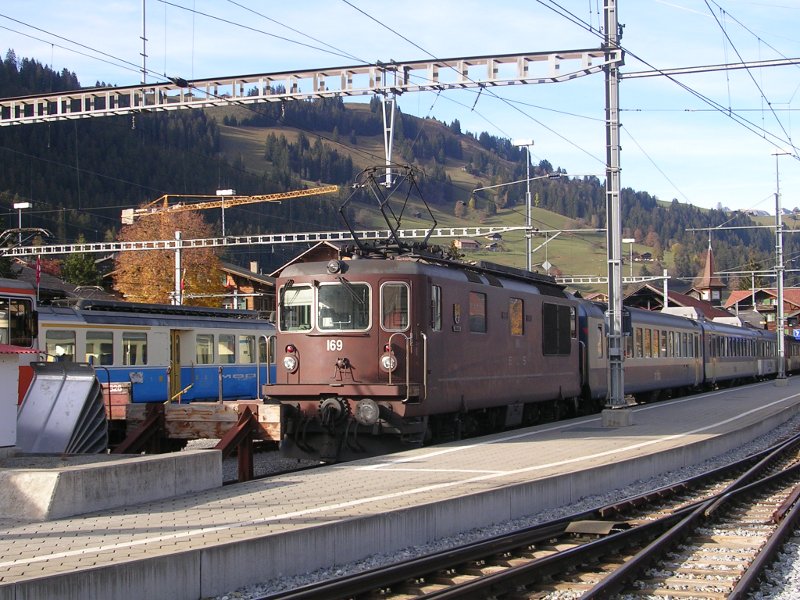 A metre gauge branch runs to Lenk.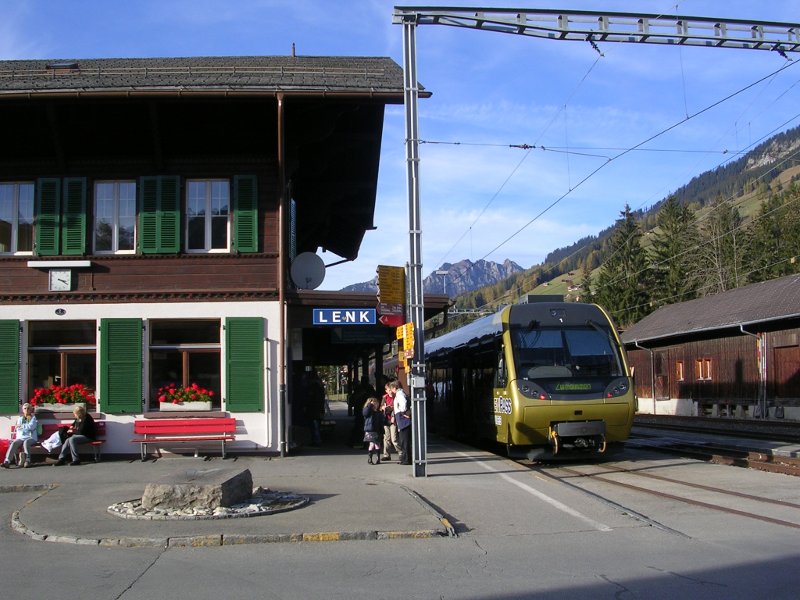 After travelling Zweisimmen-Spiez-Interlaken on standard gauge we're back on metre again, and on to Meiringen where we see a rack-equipped loco ready to take us onwards to Luzern.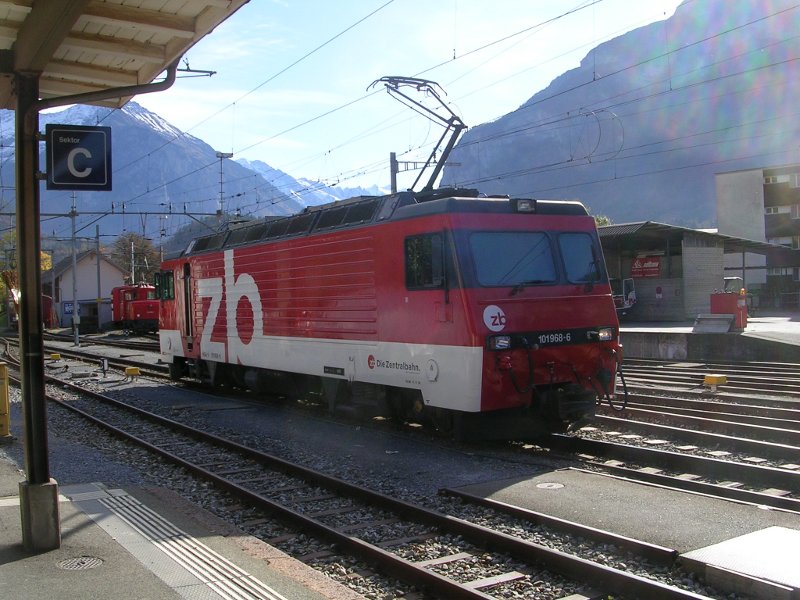 But before that another side trip, on the Meiringen Innertkirchen Bahn. Annoyingly, although the two railways are connected, the MIB service starts from a separate station and you have to scuttle quickly across the station car park and round the corner to make the connection with the little railbus.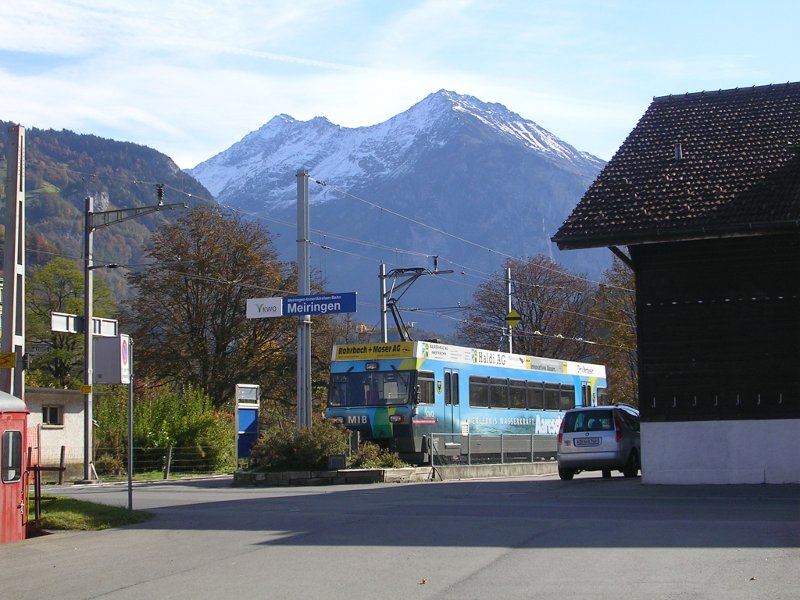 At Innertkirchen it becomes apparent that the line is mainly there to serve a large factory, and the train stops in the factory yard. There's a previous generation vehicle stuffed and mounted here.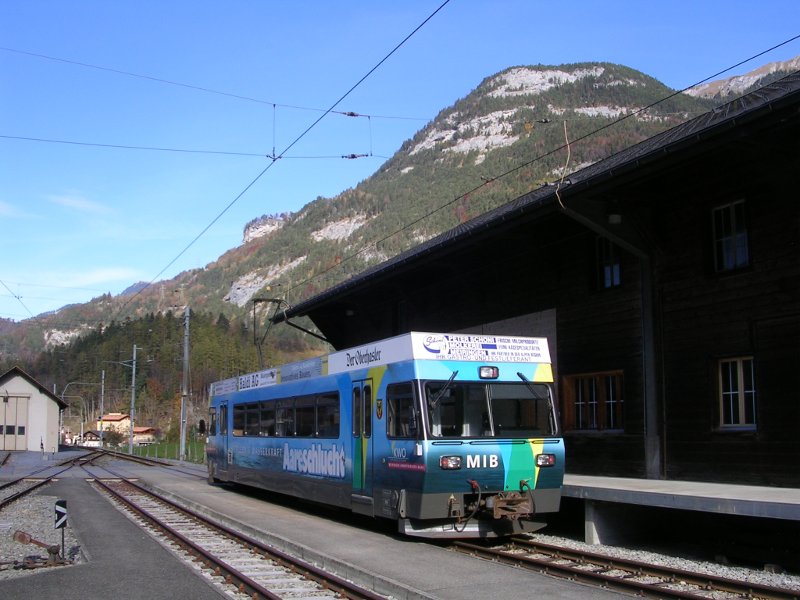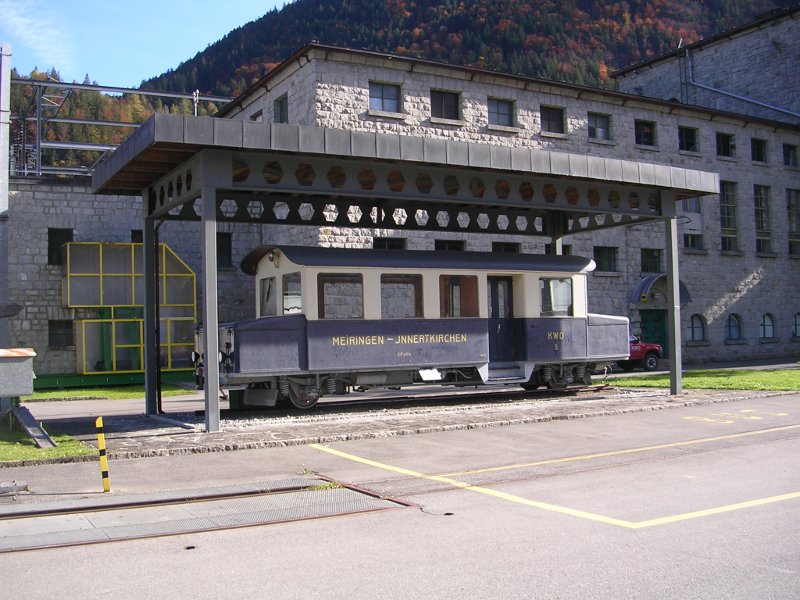 Back at Meiringen and a non-rack loco is ready to haul a train back to Interlaken.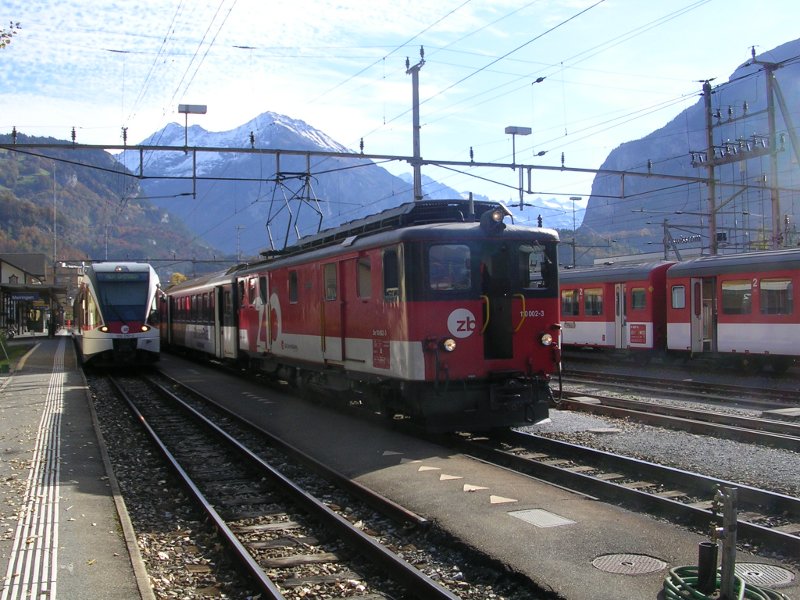 The run from Meiringen to Luzern has some steep gradients requiring rack operation, and provides more scenic views. The autumn colours were particularly attractive.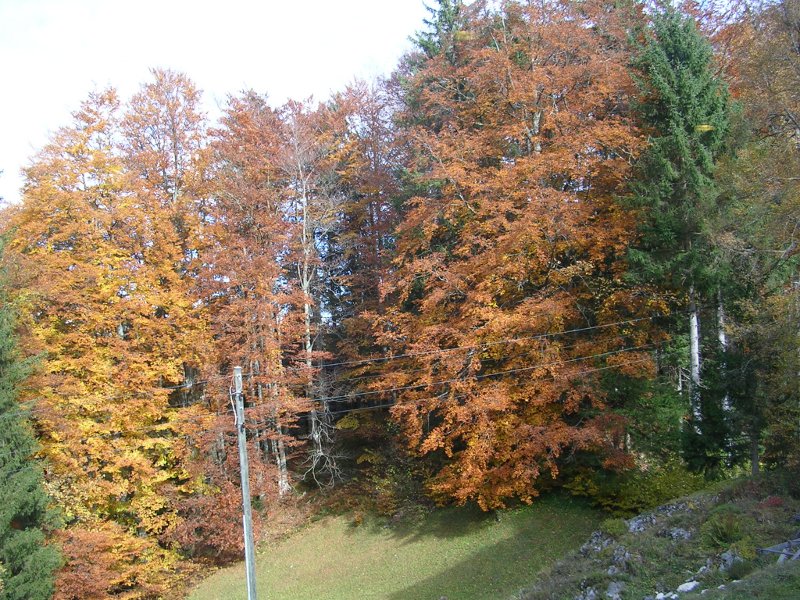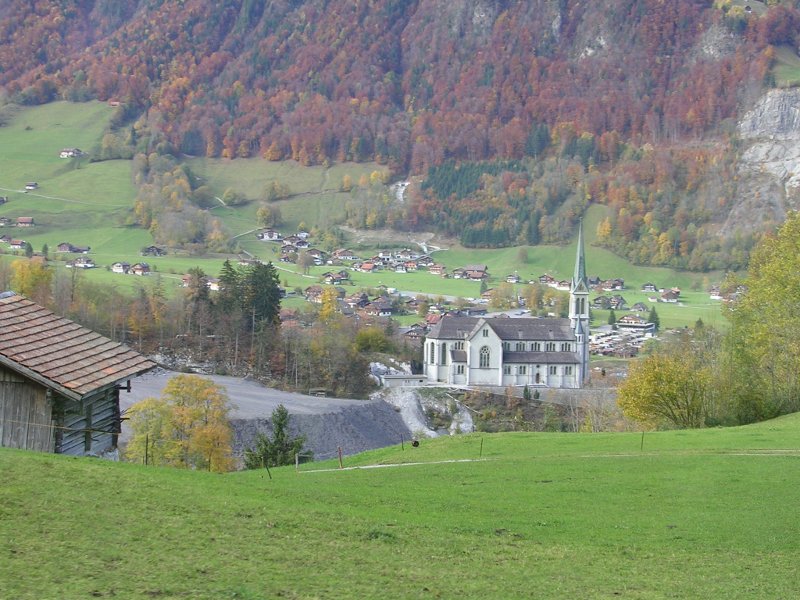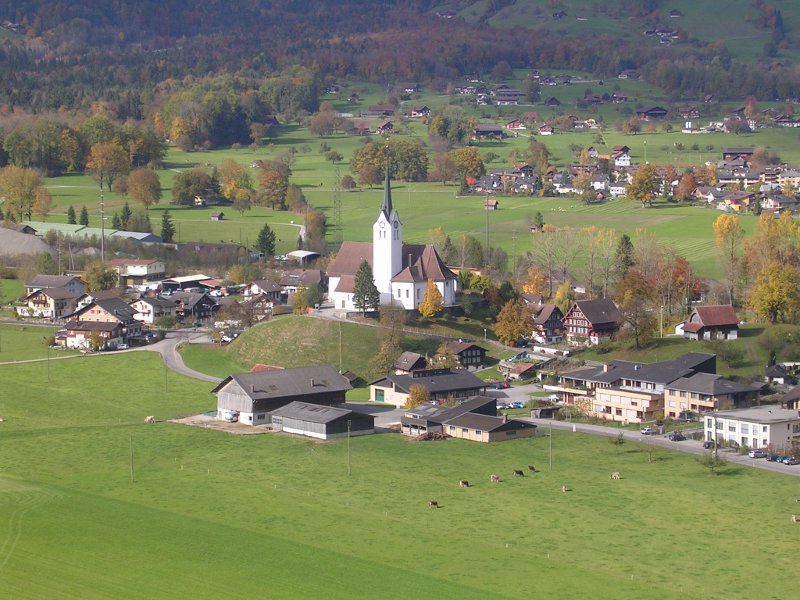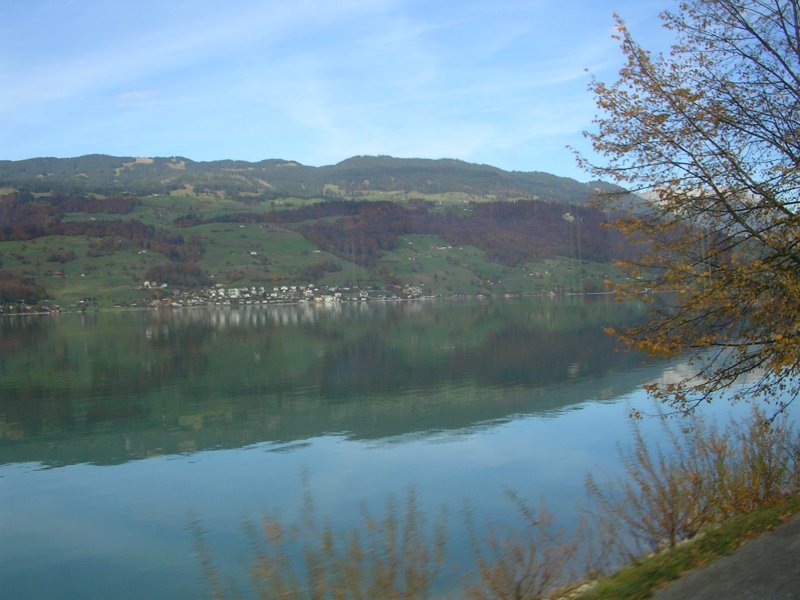 Shortly before reaching Luzern I took a break at Hergiswil on Lake Luzern for a quick look at the town between trains.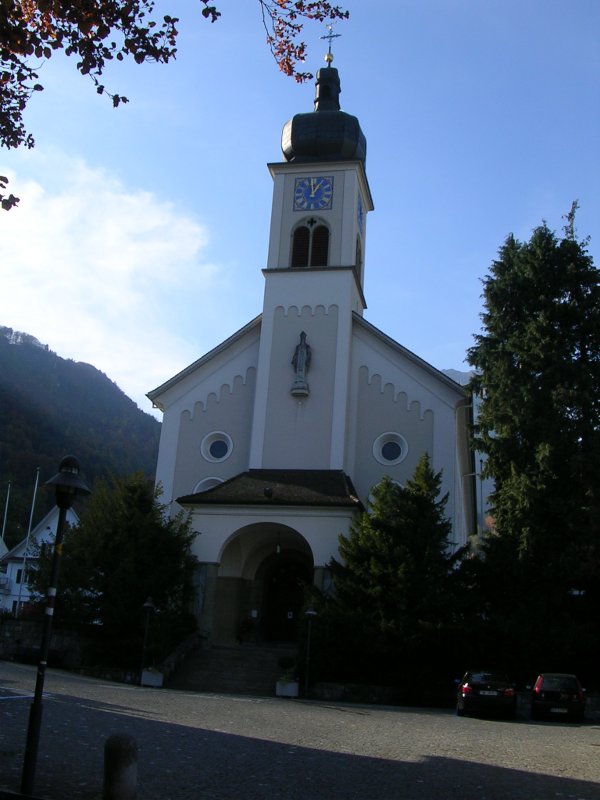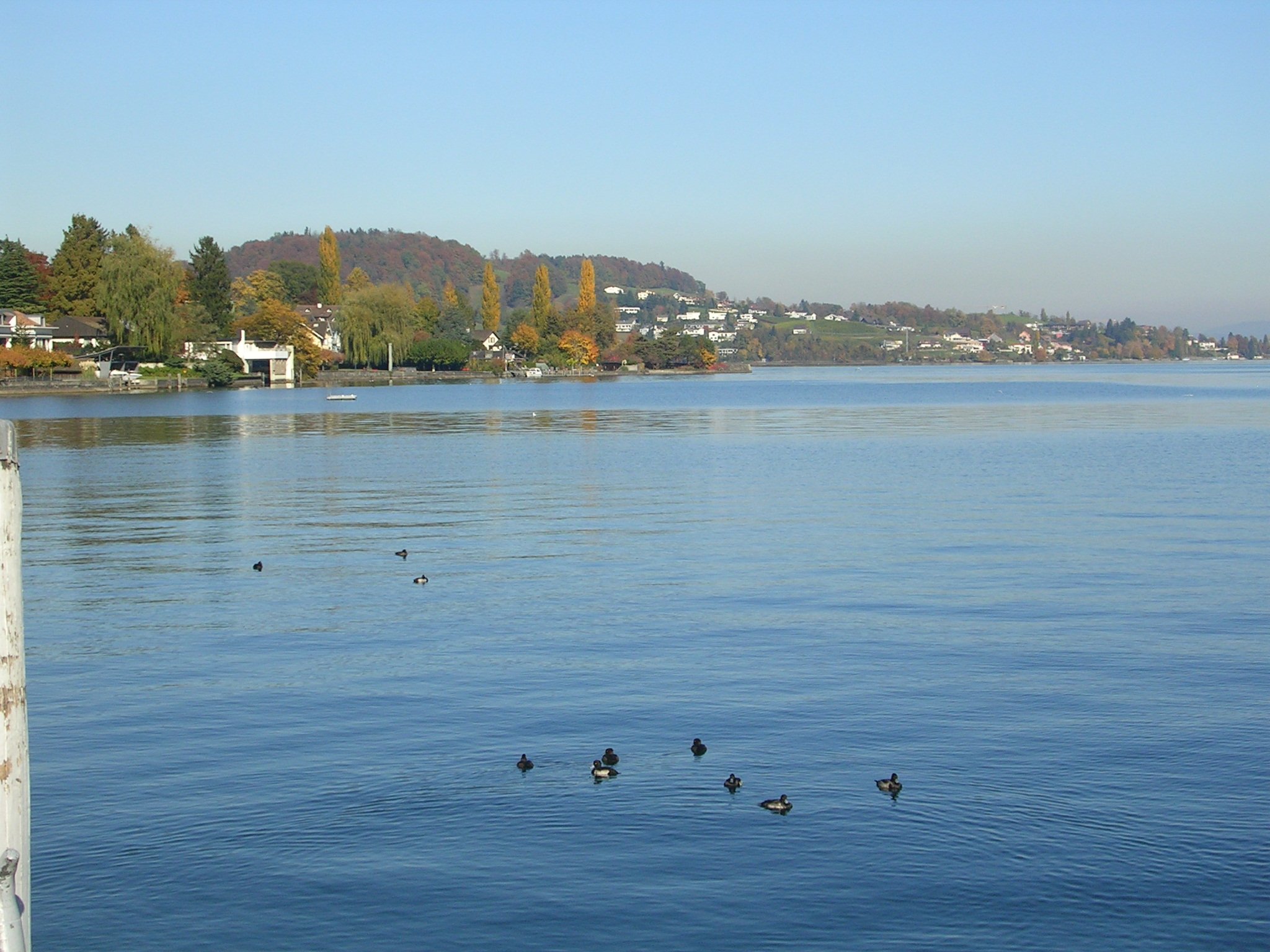 Next, one of these rack-equipped units on another side trip, to Engelberg.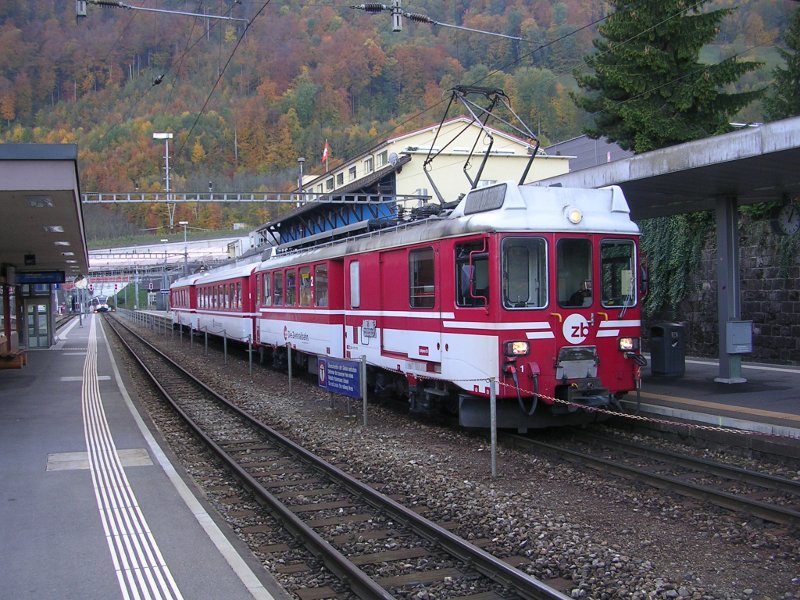 Engelberg, I discovered, is a pretty town full of hotels, surrounded by mountains.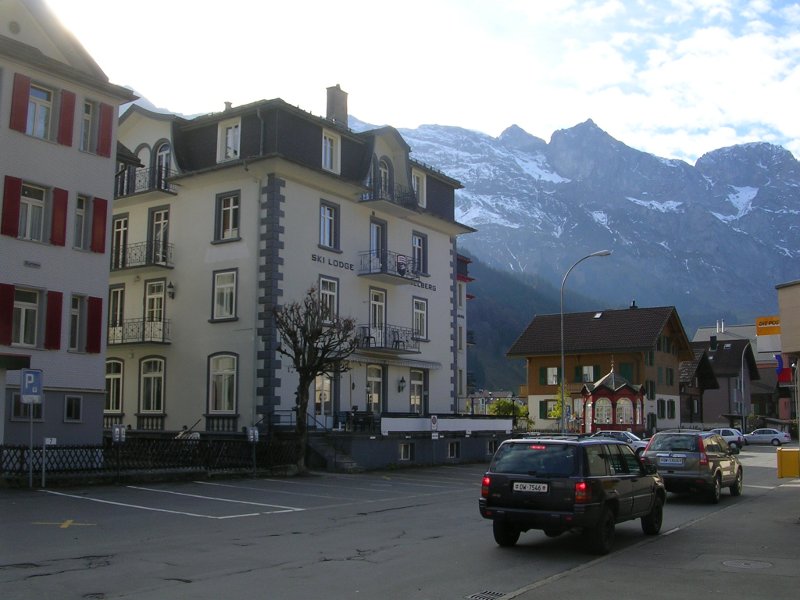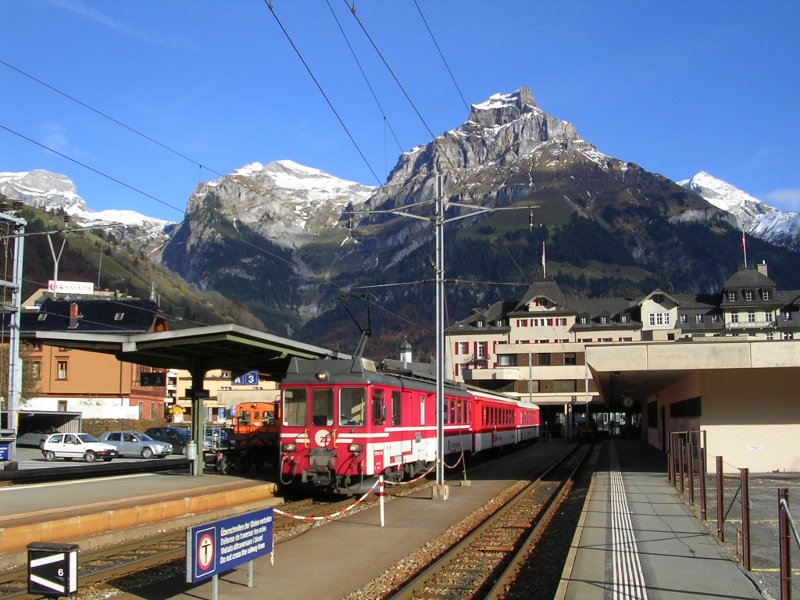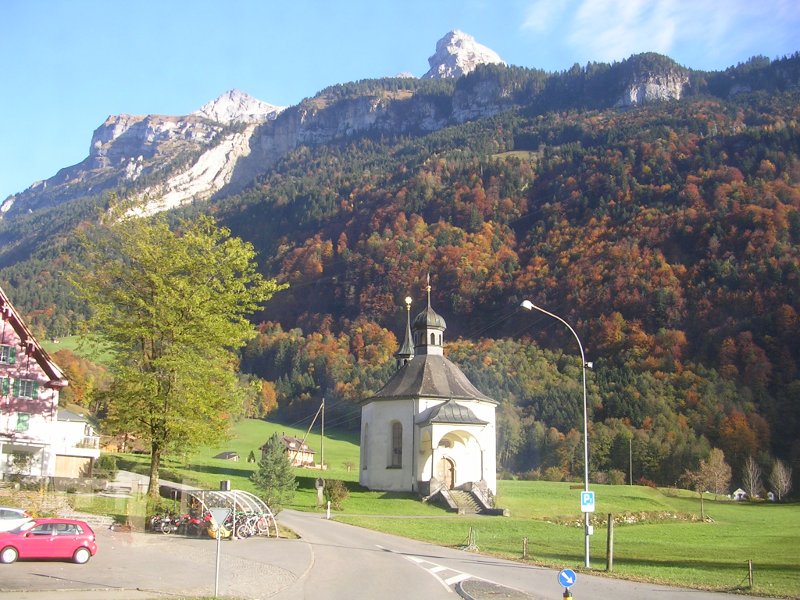 October 2009