A Flight To North Wales
It doesn't happen very often: The weather is sunny, the visibility is excellent, the wind is calm and I've got a plane booked. So I headed off for a glorious flight, aiming for North Wales.
The Cheshire Plain looks very flat. The bright buildings of Wrexham Industrial Estate, on the right here, make an excellent navigational aid.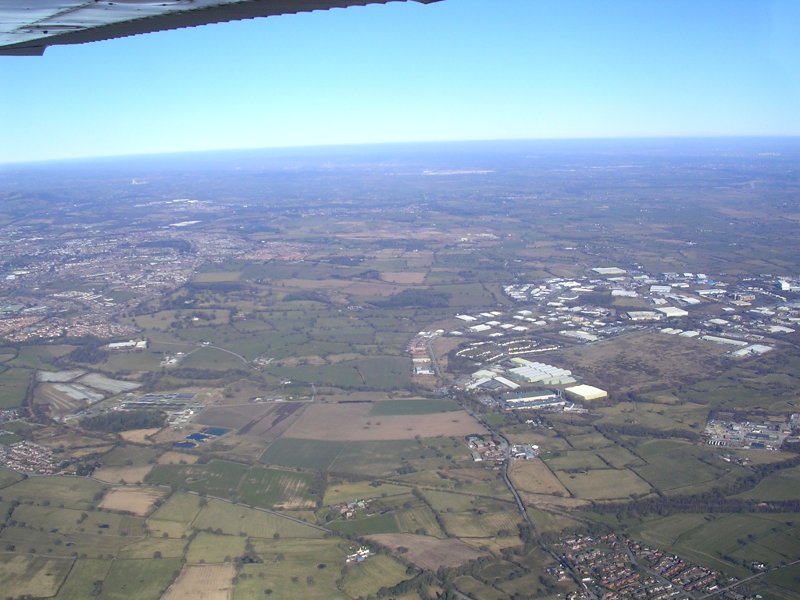 As I flew above the Welsh hills, over Llangollen, I was surprised to see the moorland on fire. I would have thought the recent rain and snow would have made it too damp for burning, but apparently not.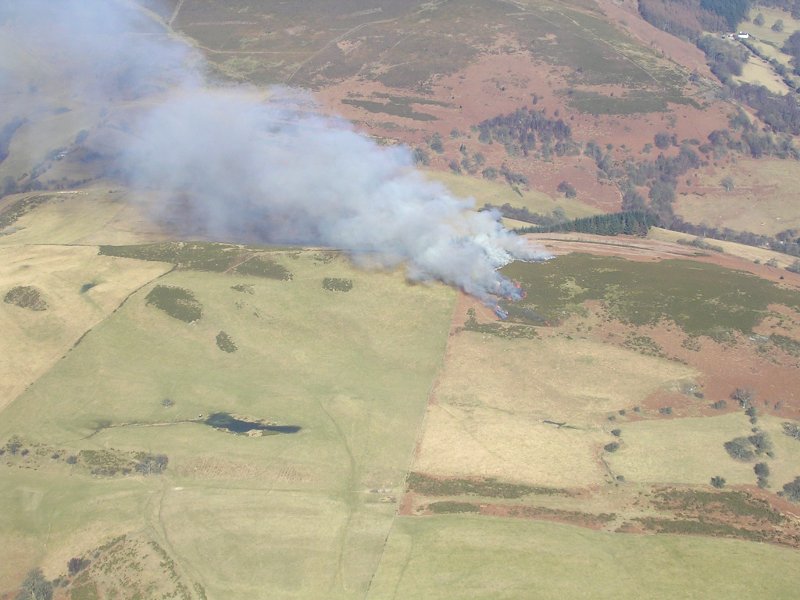 I flew westwards to Betws-y-Coed, and then north up the Conway Valley, with views of the snow-topped mountains to the west.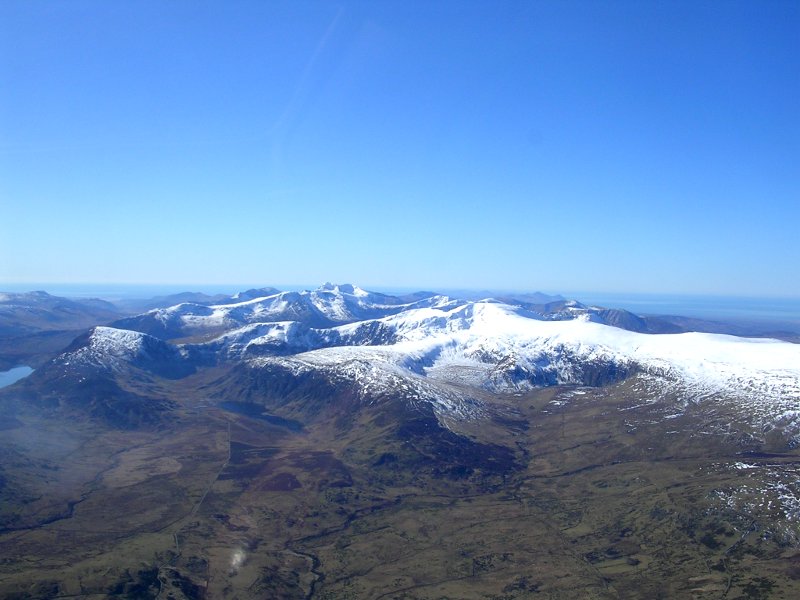 At Conway I found a plume of smoke from another moorland fire drifting across the town.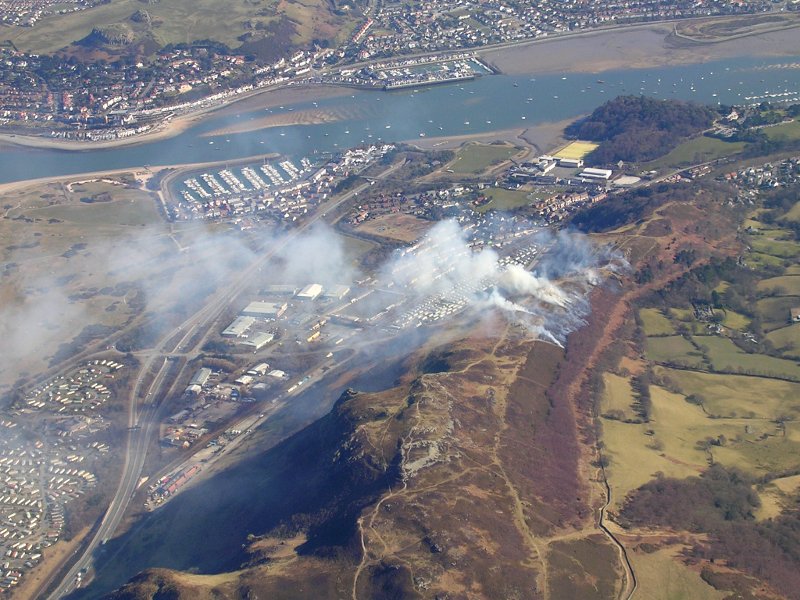 Over the pier and beach at Llandudno.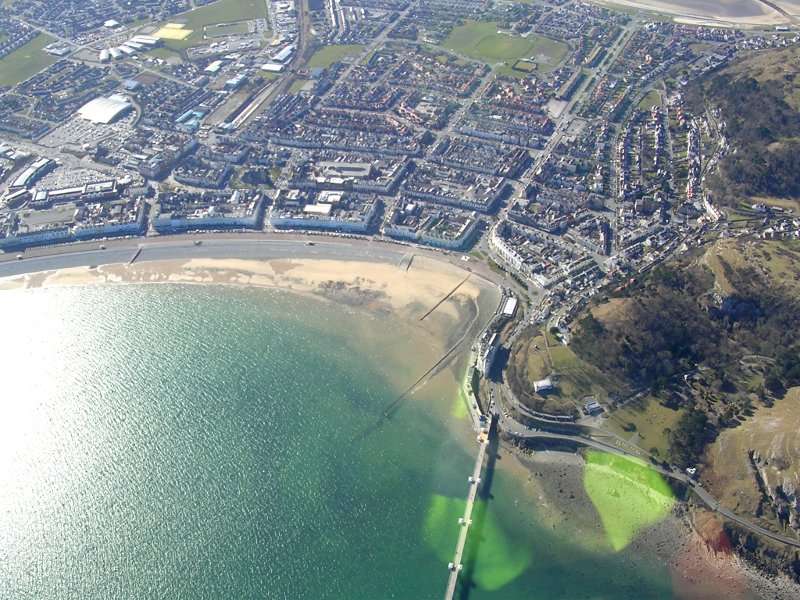 Looking back across Llandudno from the east, with Conway beyond the river, and two or three fires visible.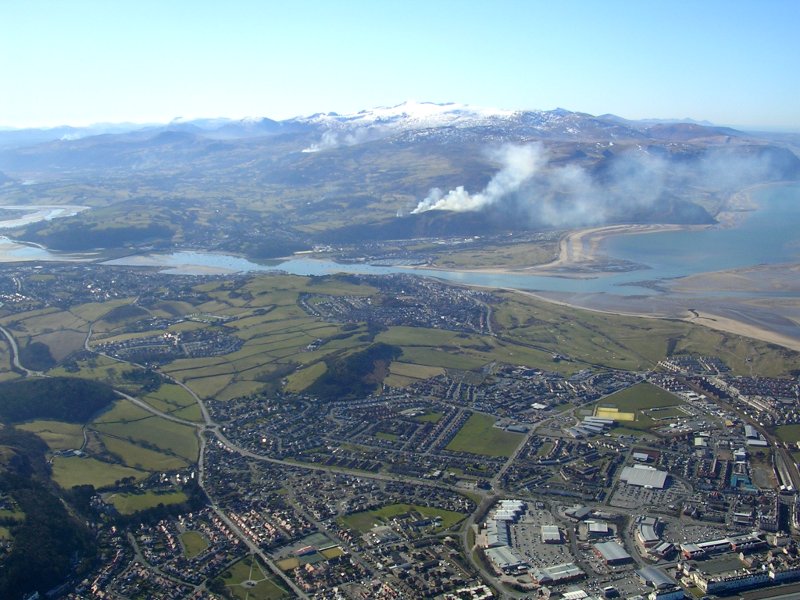 Back at Liverpool I flew up the Mersey. The three graces have been joined by the new Museum of Liverpool, opening next year, the wedge-shaped building in the right foreground, and under construction behind it the new Mann Island homes and office developments.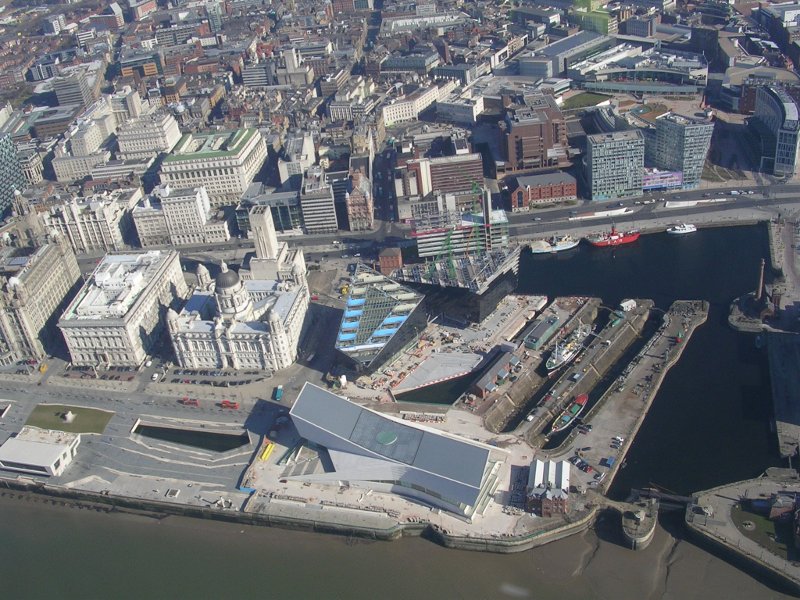 A little further up-river is the BT Convention Centre and the Echo Arena, and the brand new Liverpool Big Wheel. That's Albert Dock on the left.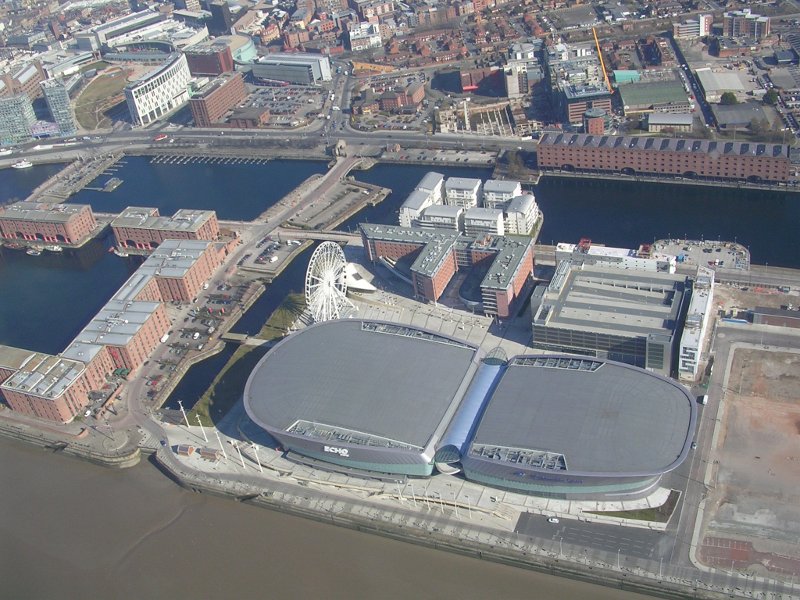 March 2010