Metrolink to MediaCityUK
The first of a number of extensions to Manchester's Metrolink tram system is a short stub branch which runs to MediaCityUK, soon to be home to the BBC.
The day before opening, a wet Sunday, and the new station is all ready.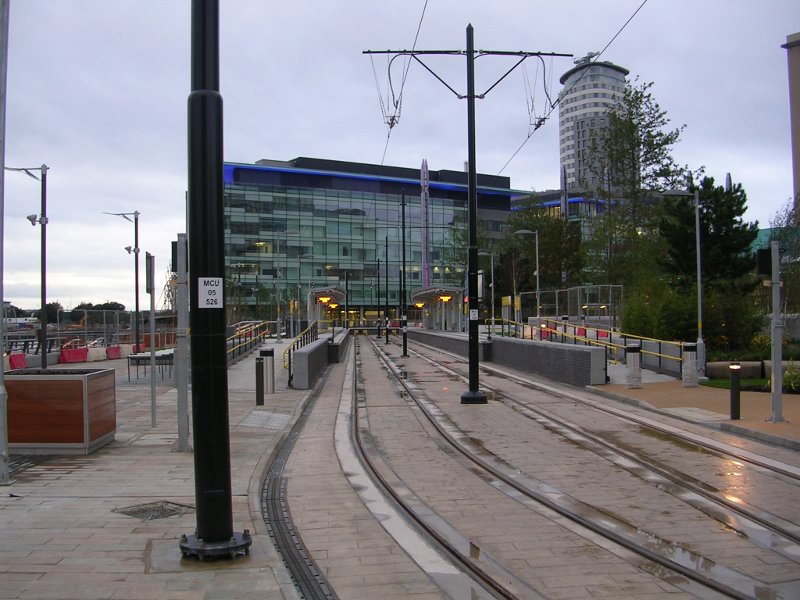 Monday 20 September 2010 is opening day, and I went along for a ride in the afternoon.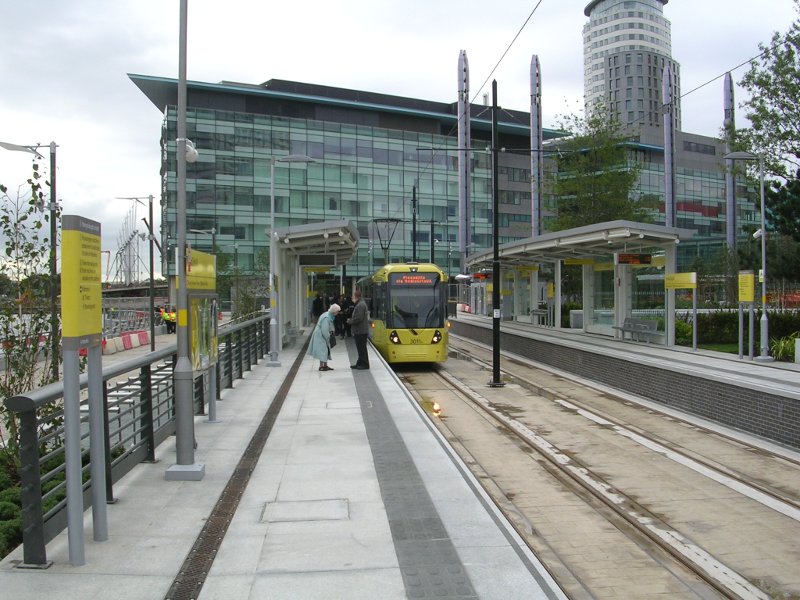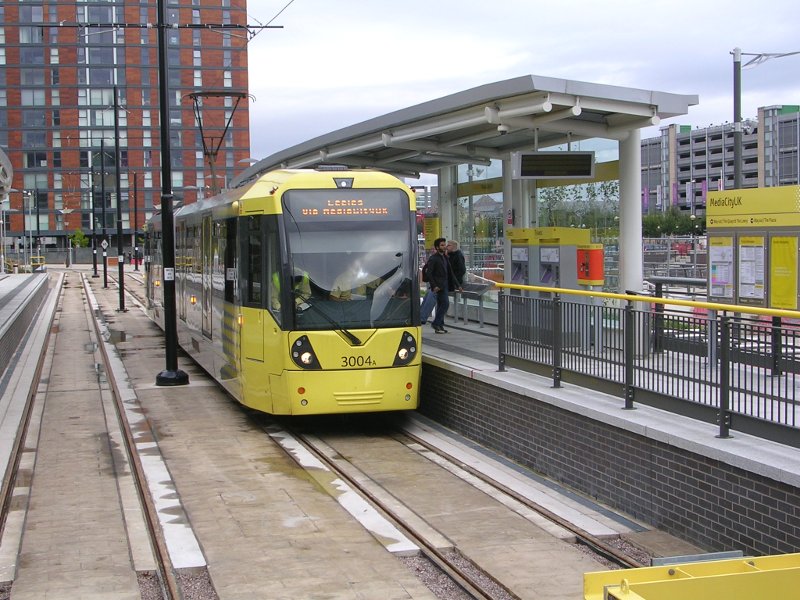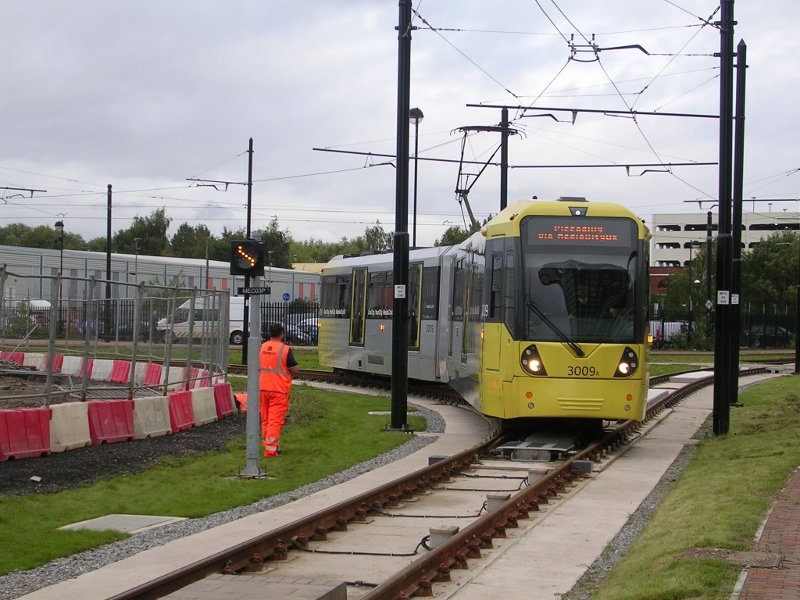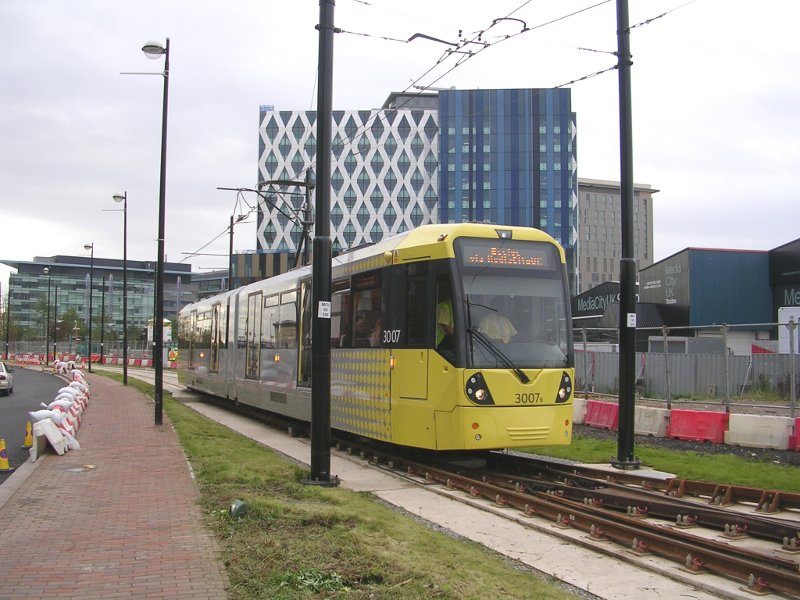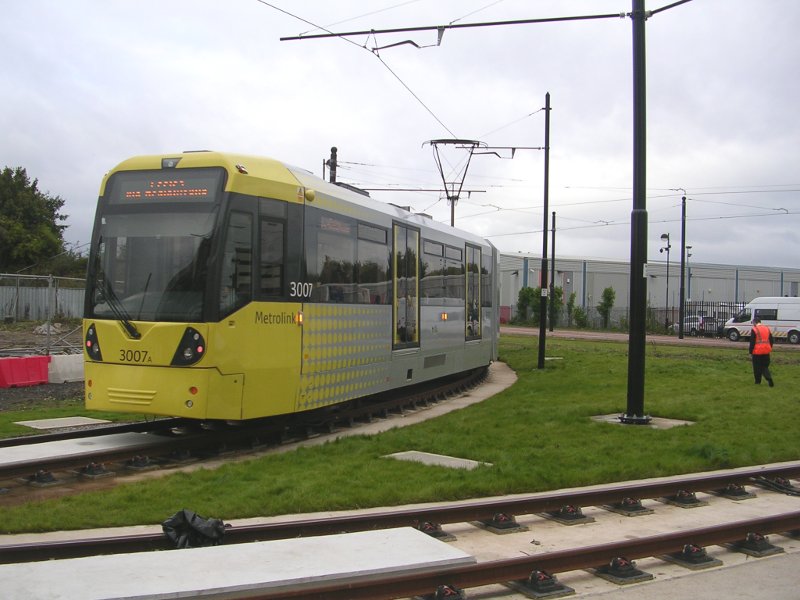 Unfortunately, not everything went according to plan, and the points at the triangular junction with the old line were being operated by the "Armstrong" system as each tram passed. The day after I visited things got worse as a tram derailed near here.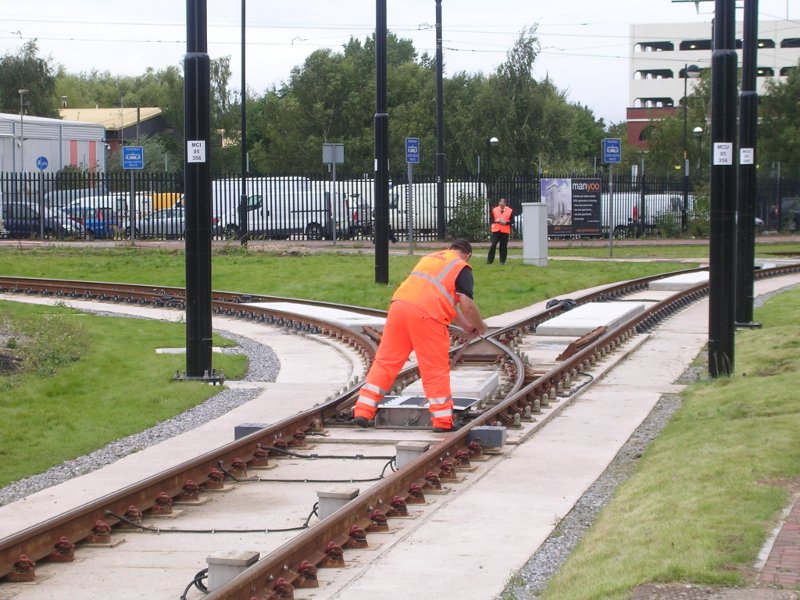 September 2010