Victoria Line 1967 Stock Farewell
The Victoria Line of London Underground opened in 1968. The new trains built for the line were known as 1967 Stock. They are now in the process of being replaced by new 2009 stock trains.
Here's a train of '67 stock at Walthamstow Central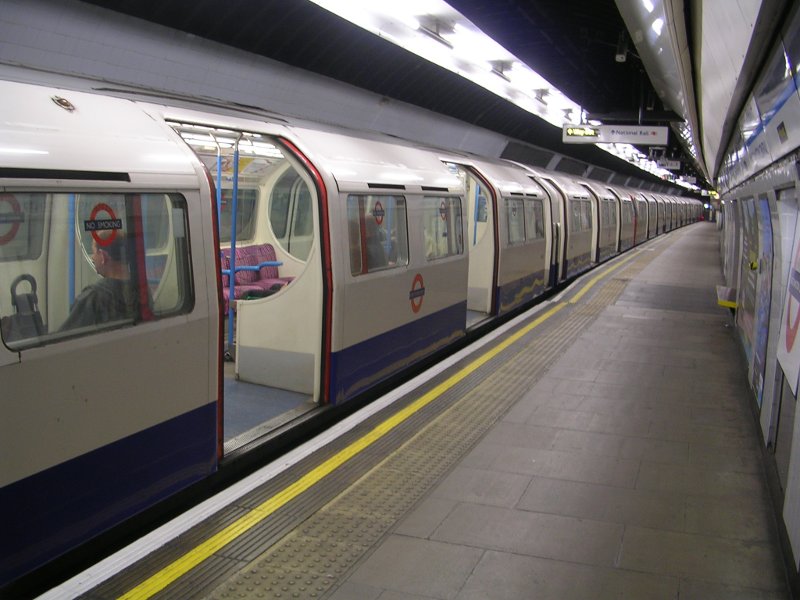 And a train of the new '09 stock at Seven Sisters.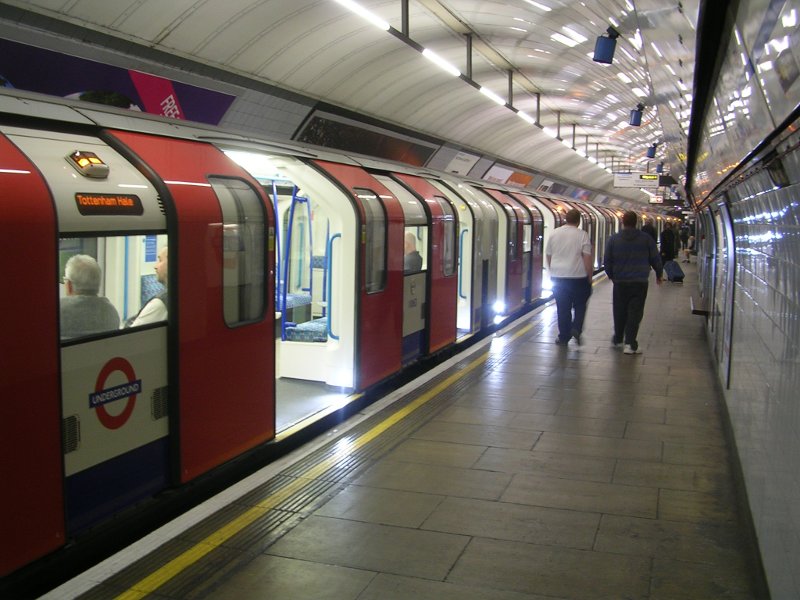 To commemorate the passing of these trains London Underground organised a special tour which took a '67 train well away from its normal area of operation, and I was lucky enough to secure a ticket - they sold out in just a few days. Firstly we travelled along the connection up to the surface, to the Victoria Line's depot at Northumberland Park, home to these units.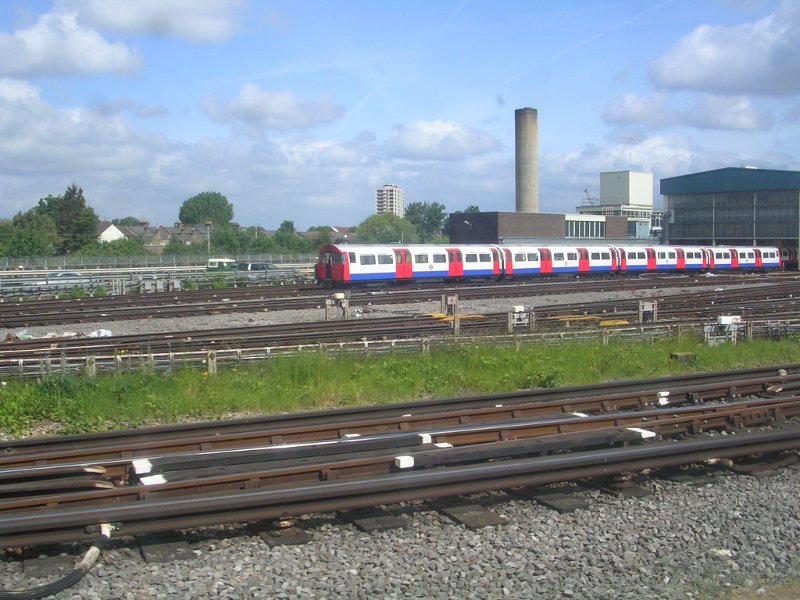 Leaving the depot we passed one of the new trains. (It wasn't raining, we had just passed through the carriage washer.)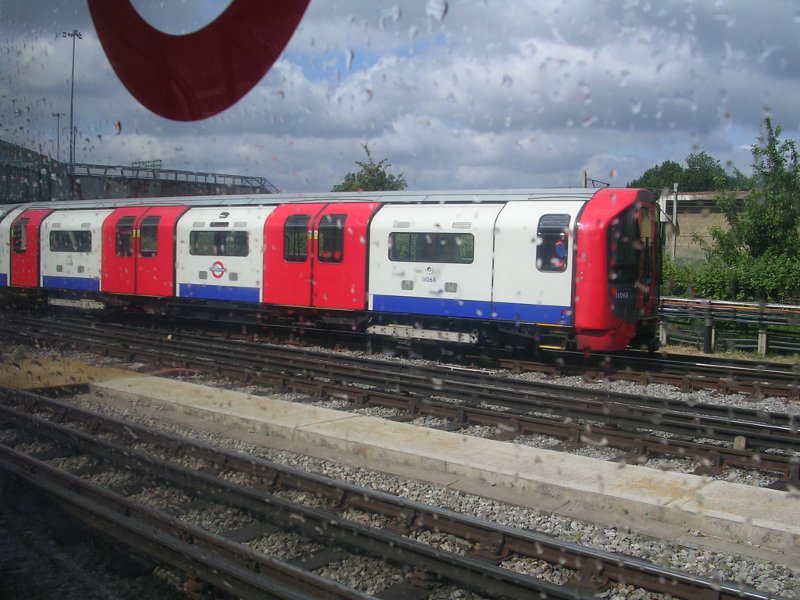 Back under ground the tour headed off the Victoria Line via connections at Finsbury Park onto the Piccadilly Line, and then all the way along the Piccadilly to Uxbridge.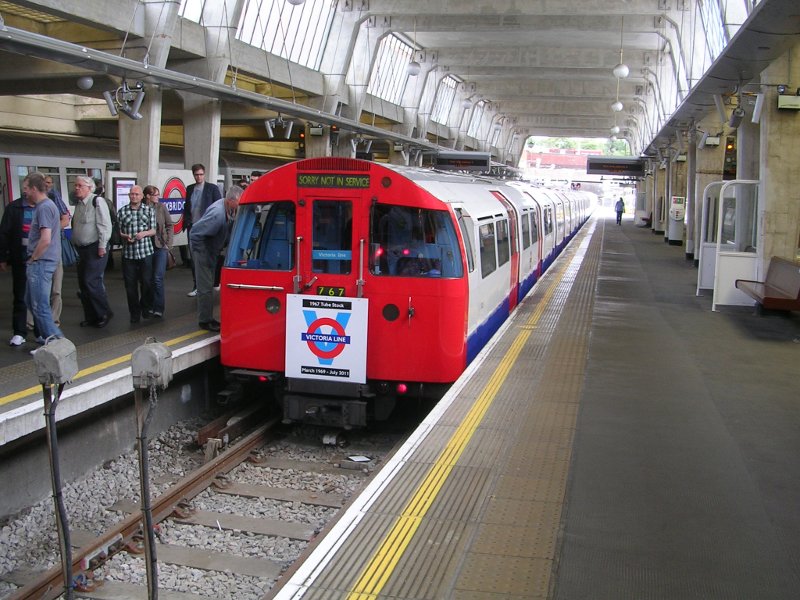 At Uxbridge we met another type of train which is on its way out: The A stock on the Metropolitan Line is being replaced by new S Stock, perhaps I'll get to go on an A Stock Farewell tour before long?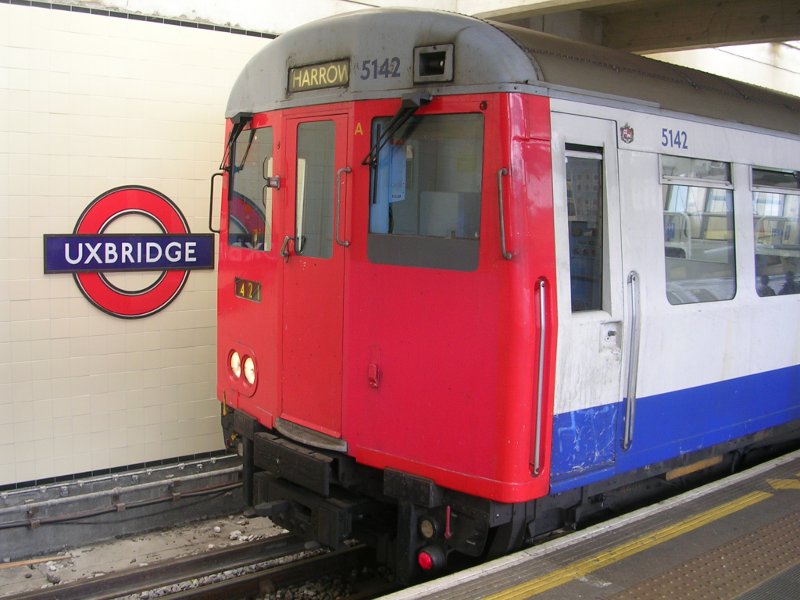 After a visit to the sidings at Acton Town, our next station call was at Ealing Broadway, reached via the District Line.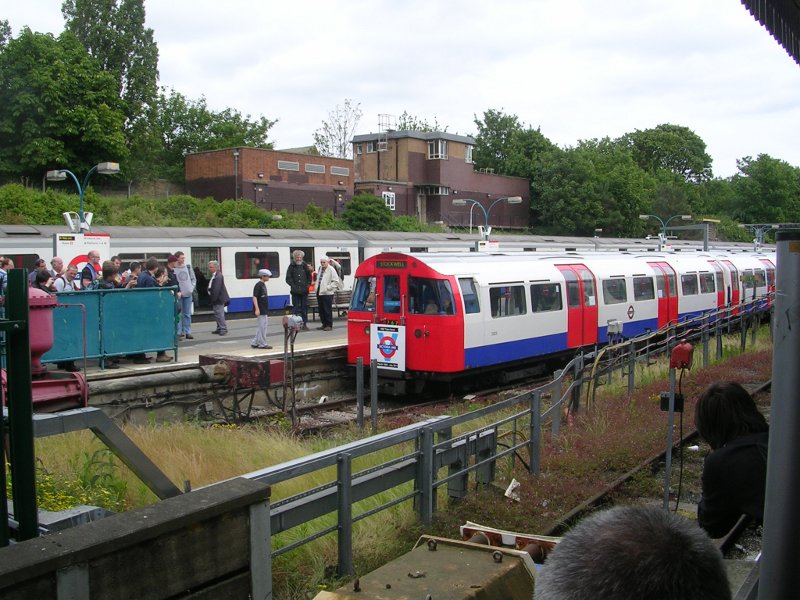 Finally, the train took us back to the Victoria Line and Seven Sisters, where we'd started this unusual and enjoyable day out. The train we were riding on was scheduled to leave for scrapping two days later, so we may have been the last people to ride on it. The '67 stock has a few more weeks of operation before the last one is withdrawn.


May 2011