Postcards - Metrolink to Chorlton
The latest extension to Manchester's Metrolink tram system is a branch from Old Trafford to Chorlton.
A tram stands at the new stop at St Werburgh's Road, currently the terminus of the new line.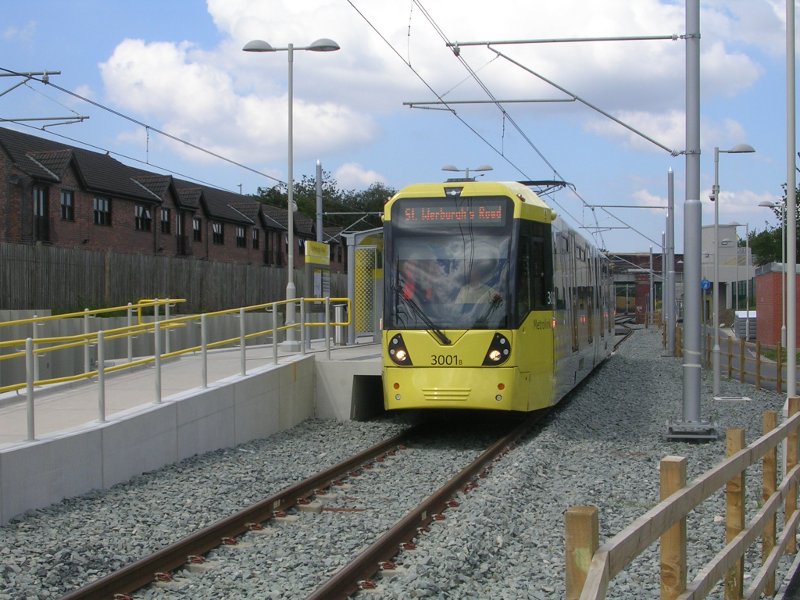 Chorlton station features no less than six ticket machines on the Manchester-bound platform.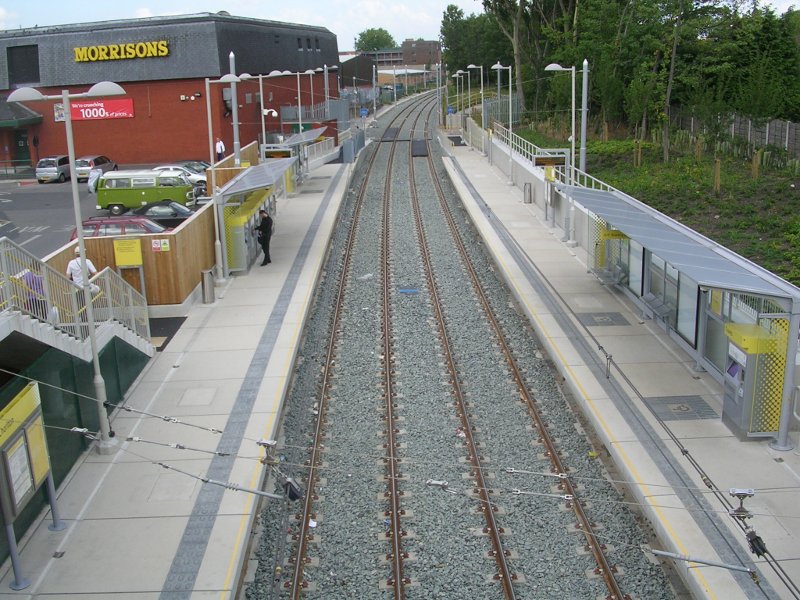 July 2011