Postcards - Liverpool's Bascule Bridge
This lifting bridge dates from 1930 and was closed to traffic in 2008 because it was no longer safe. Fortunately it has been repaired, restored and re-opened to traffic, although it no longer lifts. As part of this year's Heritage Open Days the engine room above was opened to visitors.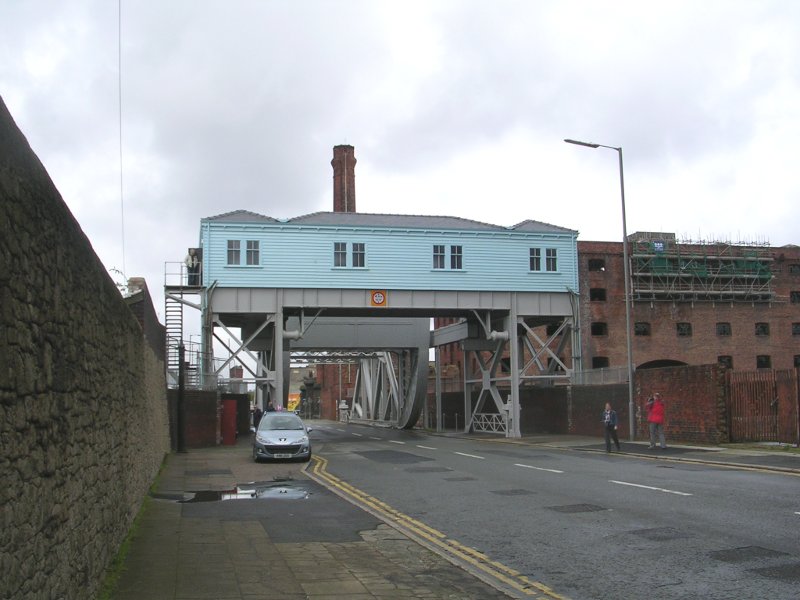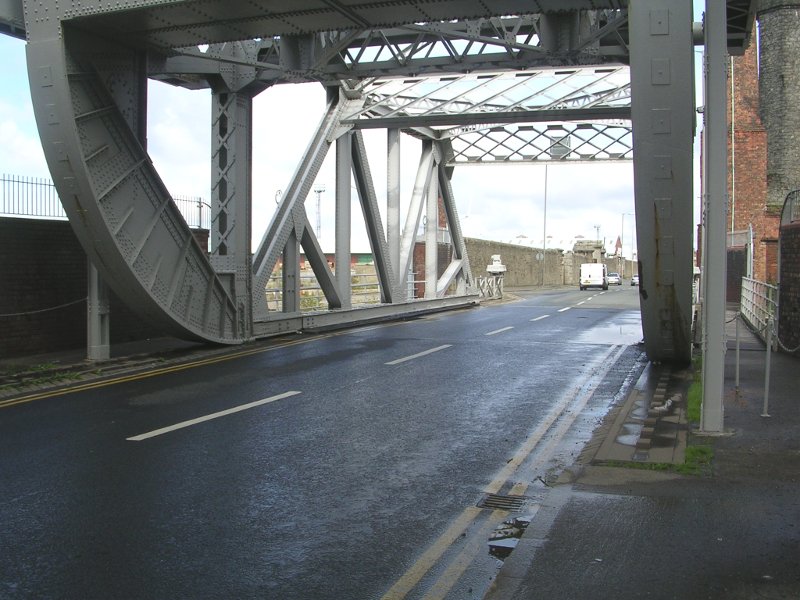 In the building at the top the operating gear remains. The bridge was capable of being worked by electric motors or hydraulic power from the docks' hydraulic mains.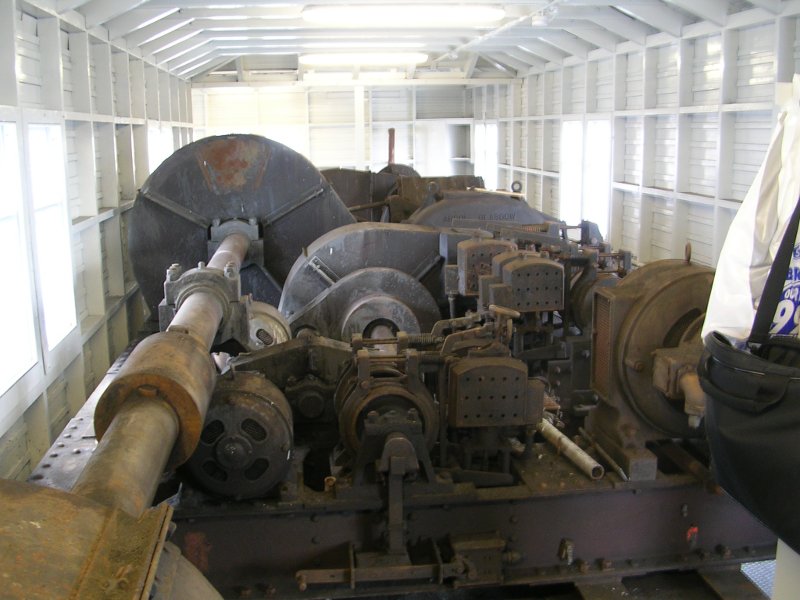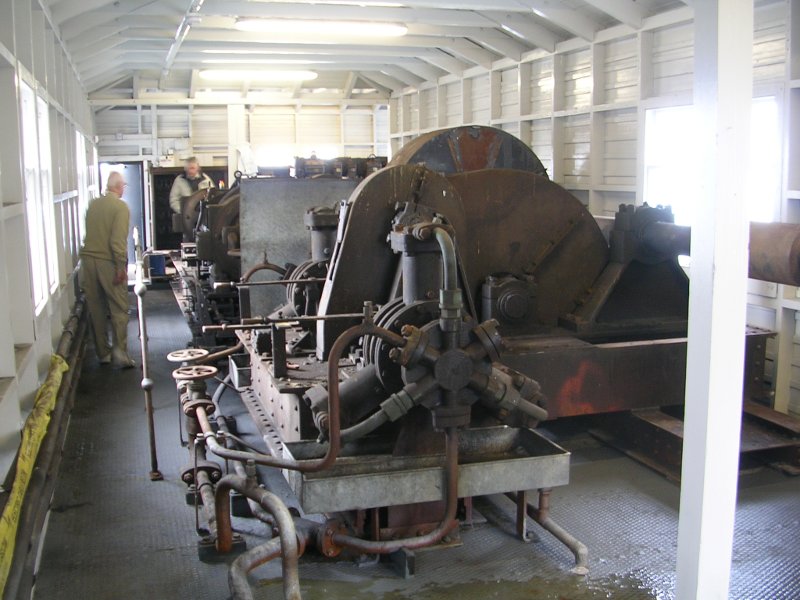 September 2011