Postcards - A Visit To Morecambe
A brief visit to the seaside town of Morecambe. Here's a statue of the town's most famous son.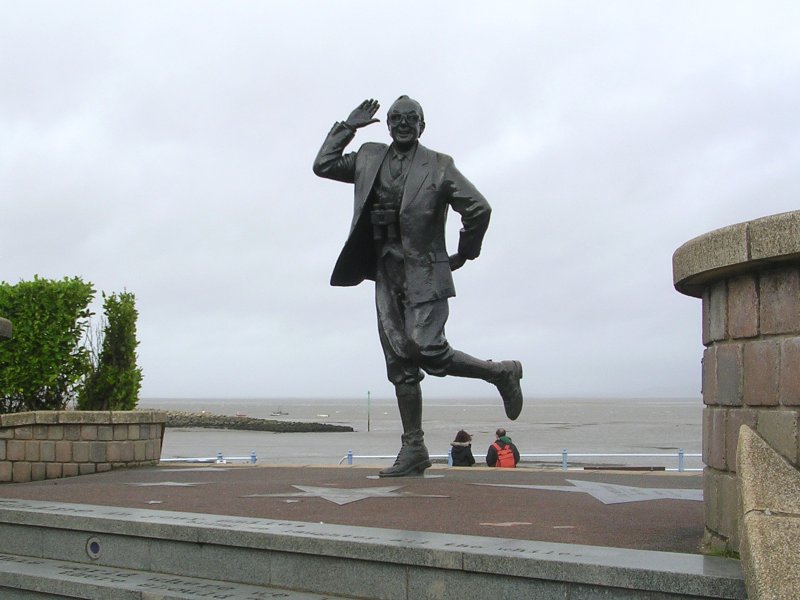 The Midland Hotel is a famous art deco building which has been recently restored after some years of decline. I was surprised to see two workers on the roof, as I was having trouble standing up in the wind at ground level!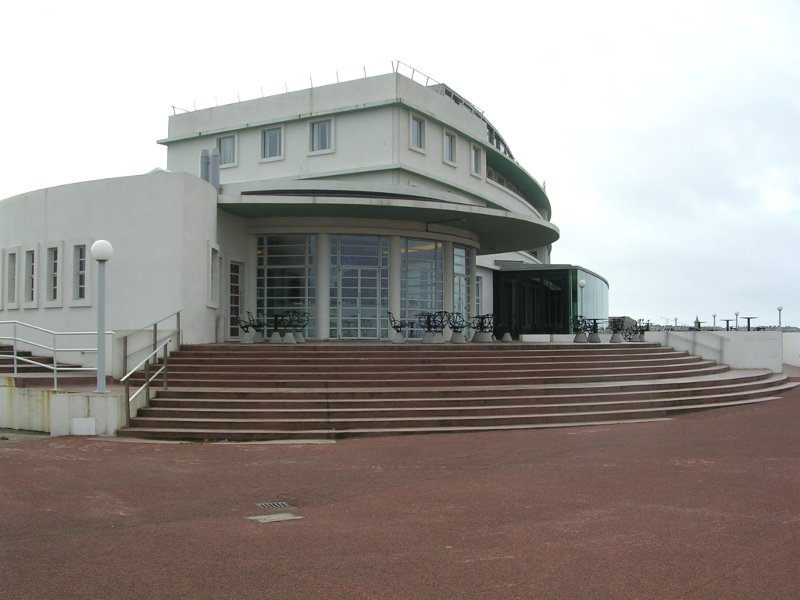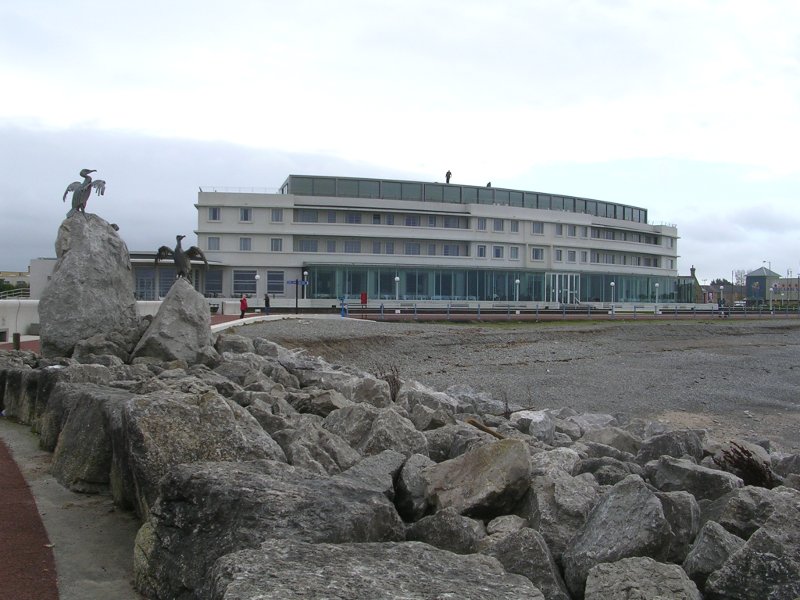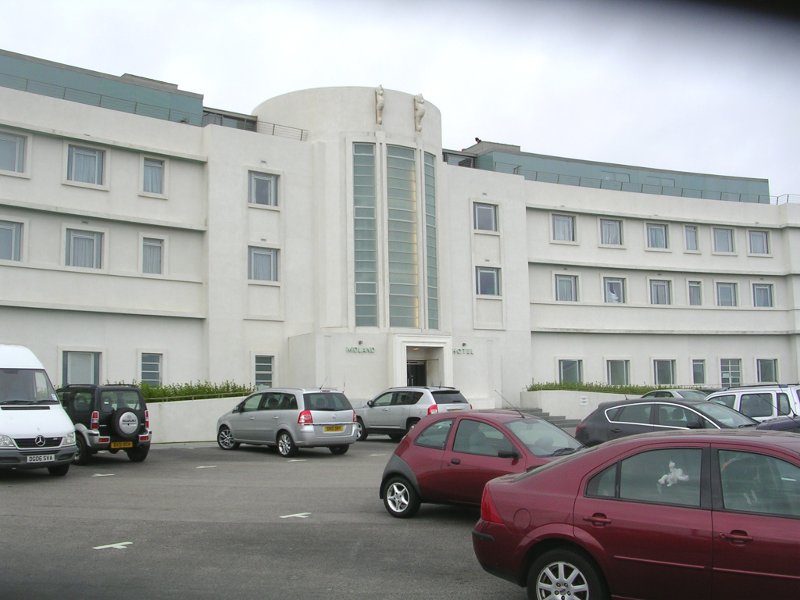 Across the road from the hotel, the large railway station no longer has any trains, the railway having been cut back to a much simpler new station.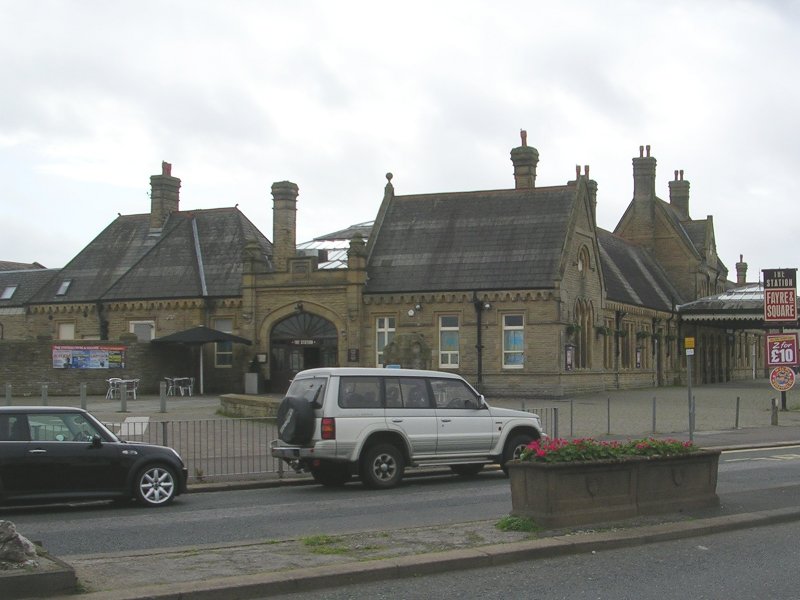 October 2011