Postcards - Dream
Dream is Merseyside's answer to The Angel of the North. The twenty metre high sculpture is located on the former site of Sutton Manor Colliery, on a hill beside the M62 motorway. It was installed in 2009 and I have driven past the site many times on my journeys to and from work but never stopped for a closer look. The colliery closed in 1991 and the site had been reclaimed and much of it was already covered in trees before the sculpture arrived.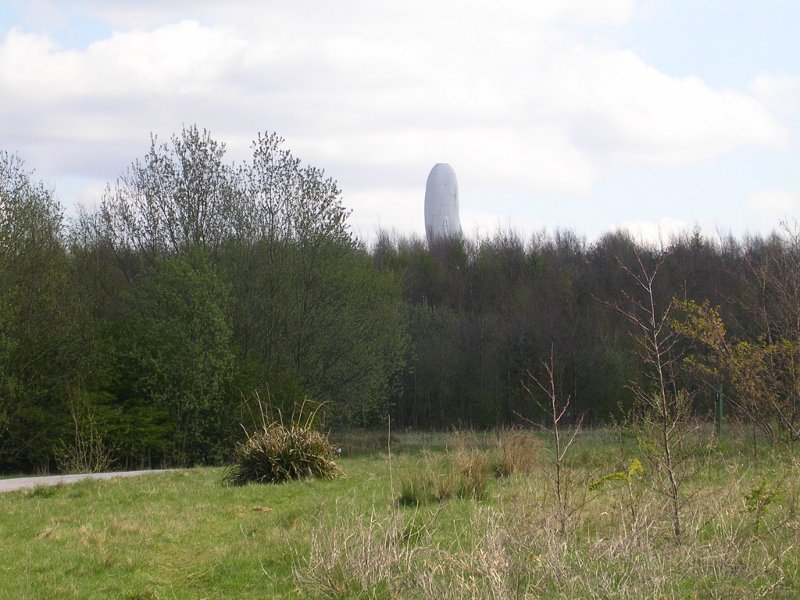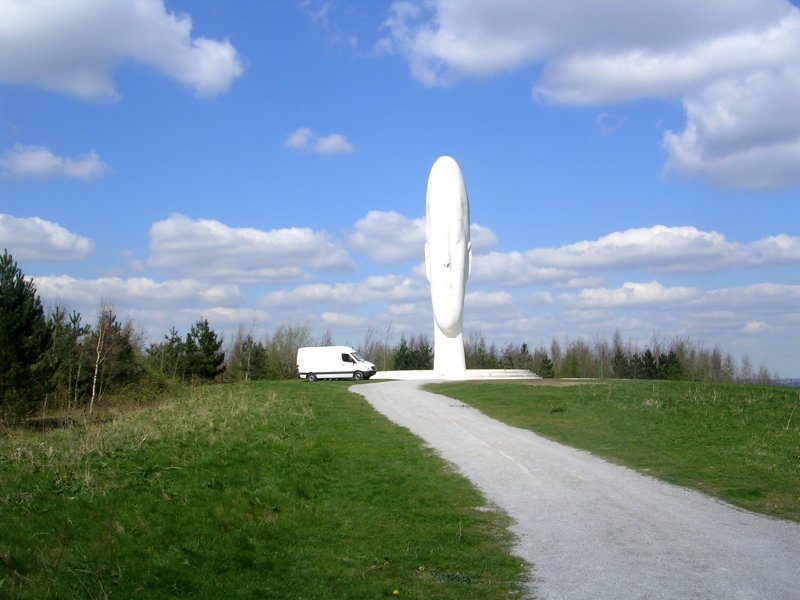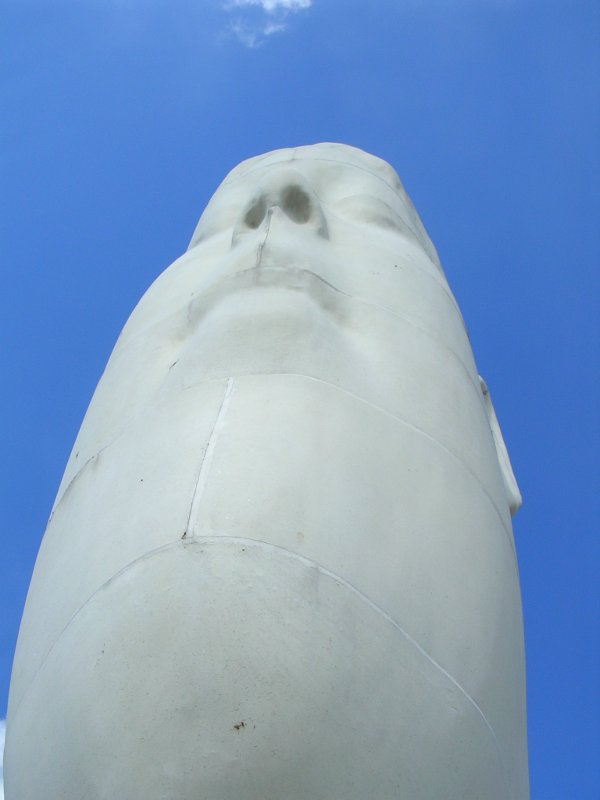 Looking south from the hill top, towards Fiddler's Ferry Power Station. The M62 is below, just beyond the trees.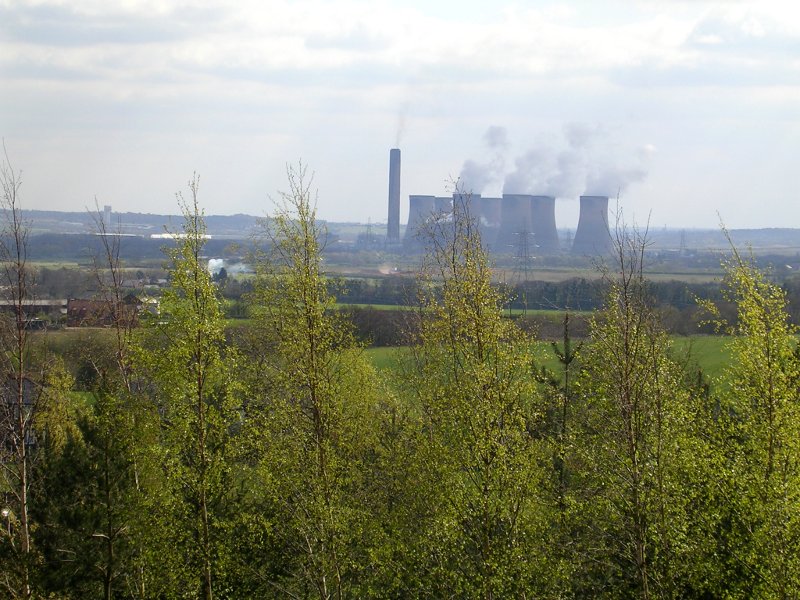 April 2012
P.S. It's not called "The Dream" as I originally thought.