Postcards - The Northeast Part Two
HMS Trincomalee
This Royal Navy frigate was built in Bombay (due to a shortage of timber in the UK) and launched in 1817. She is now housed in the Historic Dockyard Museum in Hartlepool.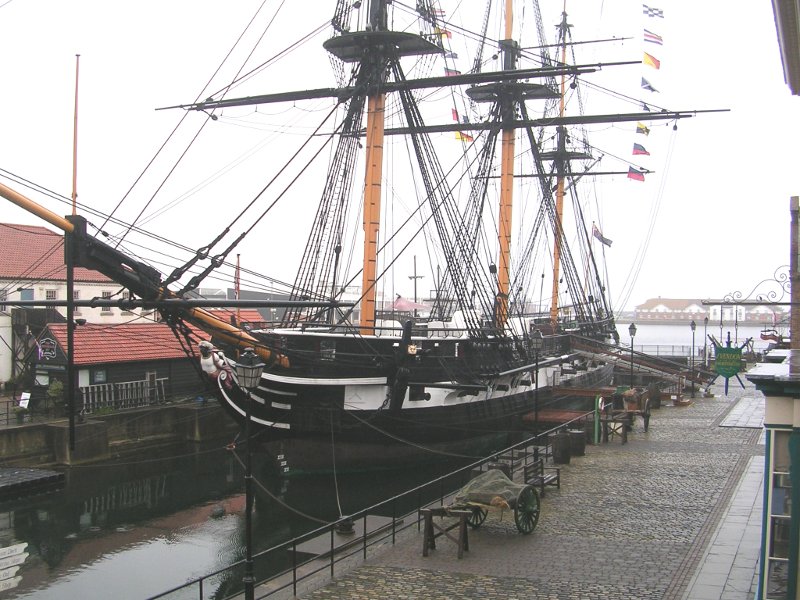 The museum includes a number of dockside buildings each showing the different businesses and activities associated with the dockyard: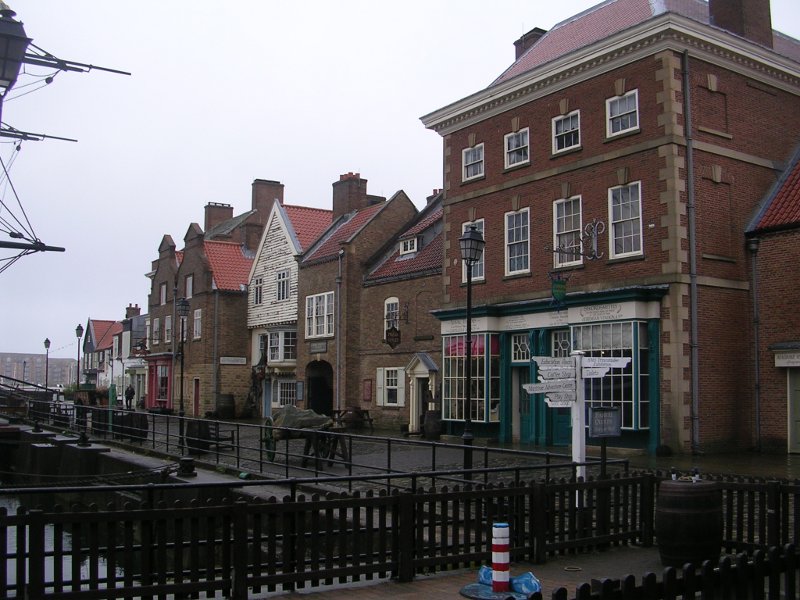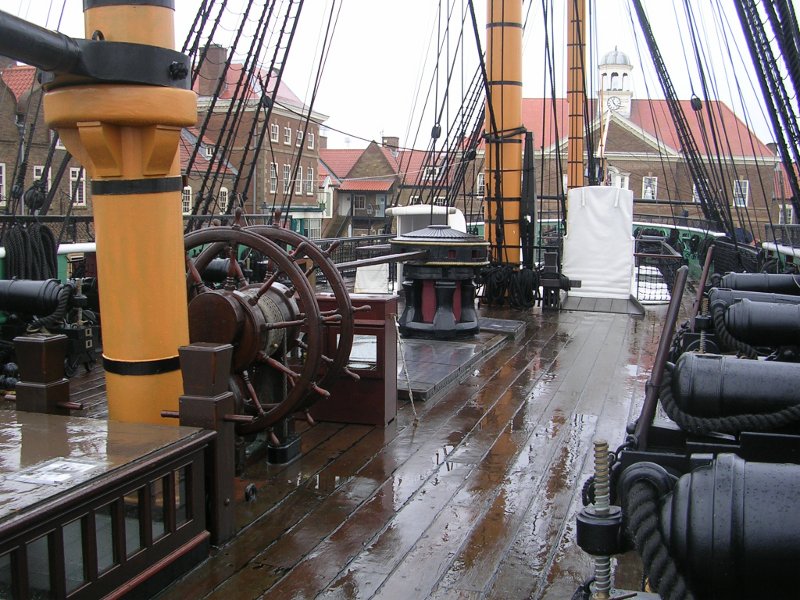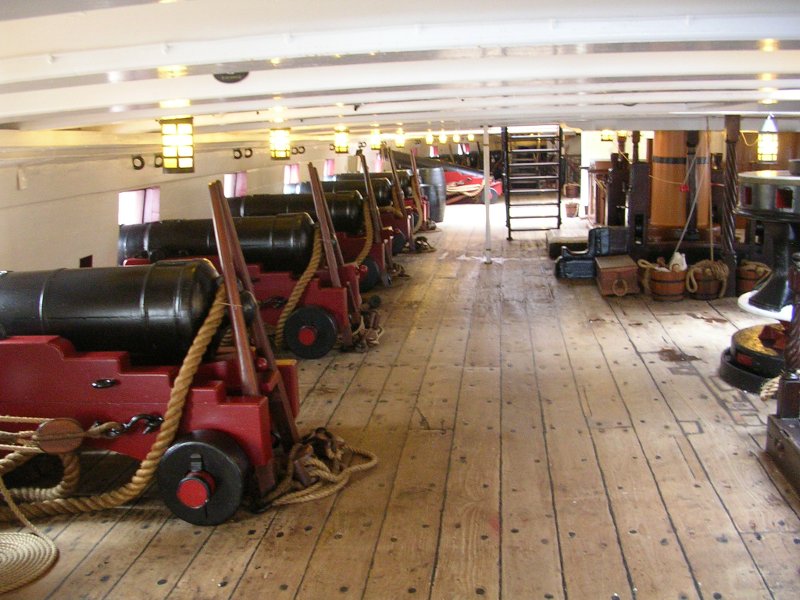 I was surprised to see this capstan below decks, I suppose they have to haul ropes in stormy conditions when the one on the deck might be unusable: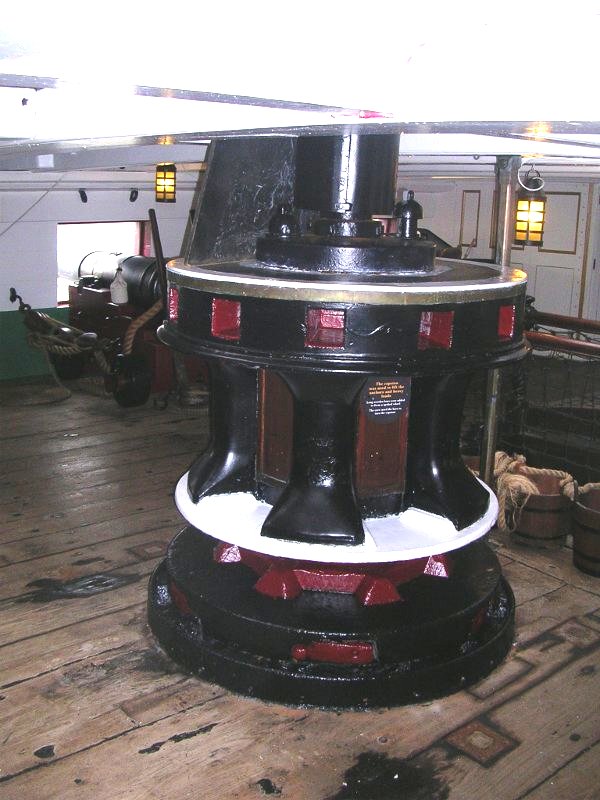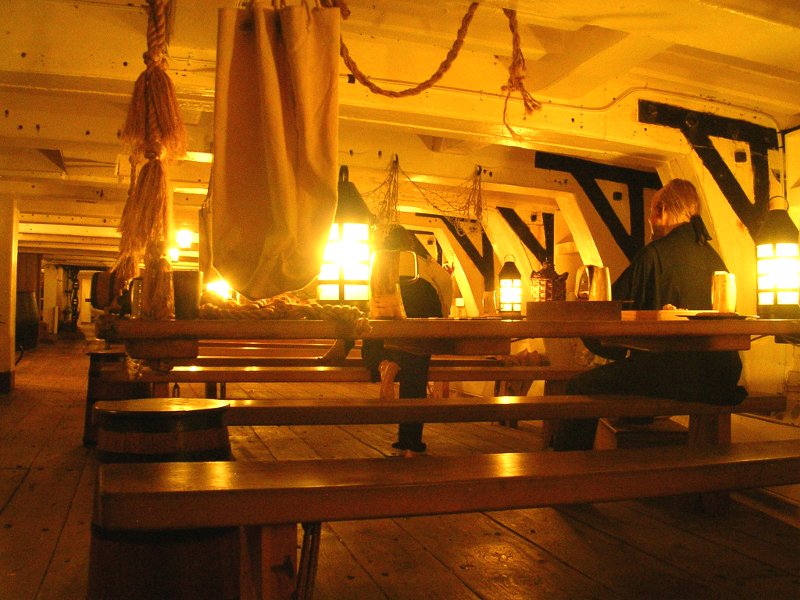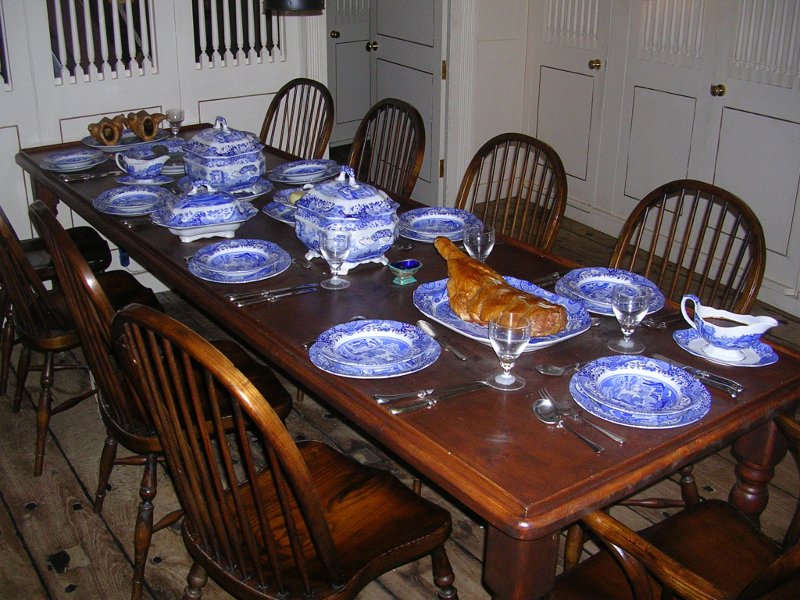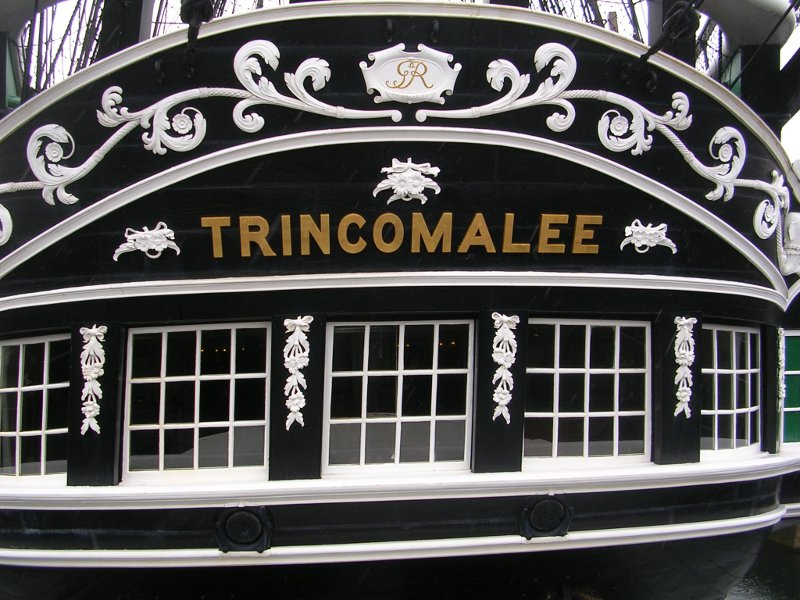 Also on the same site is the Museum of Hartlepool, whose exhibits include the lens from an early gas-lit lighthouse: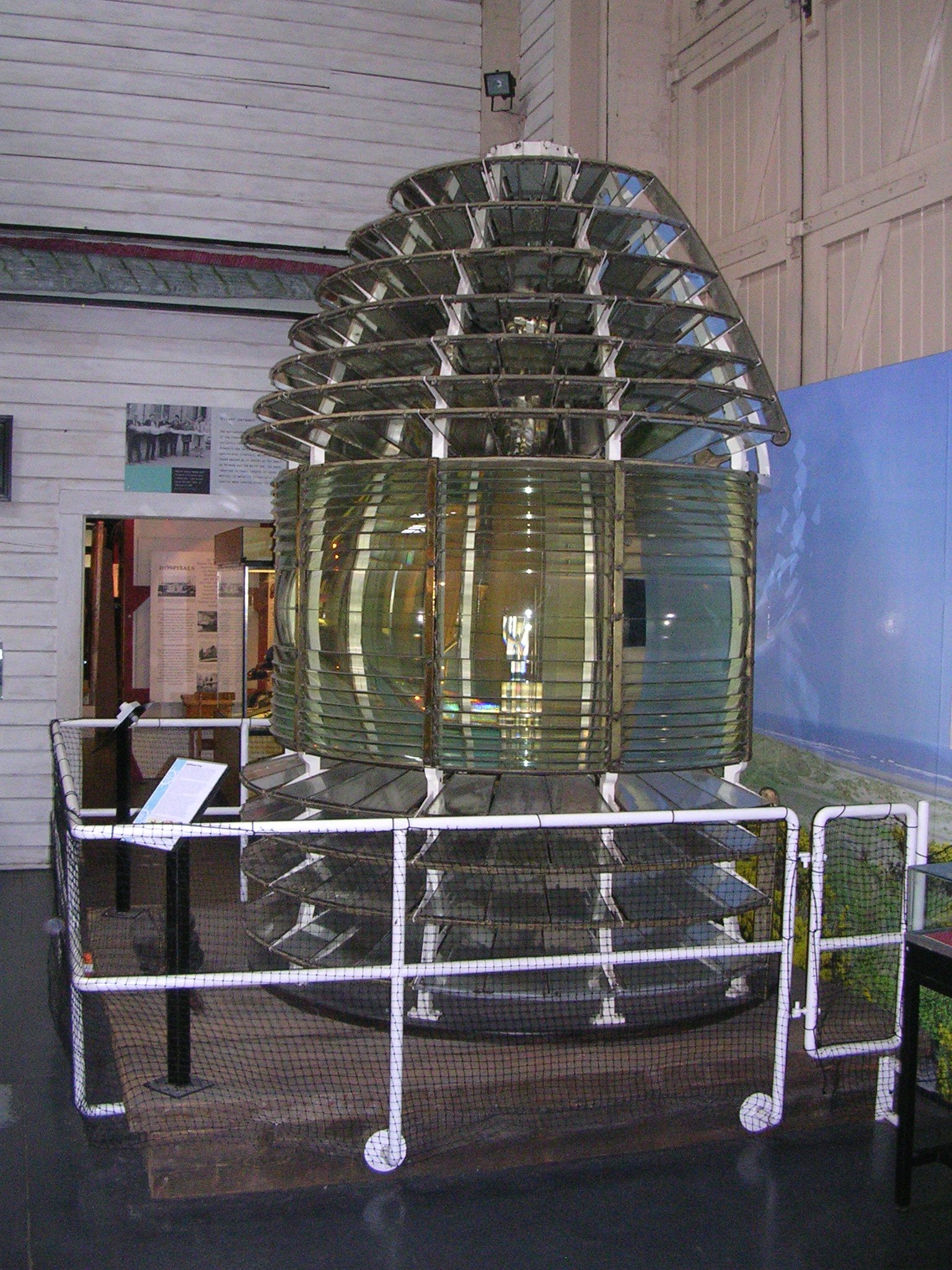 The caption says "... Sadly, Cliff House Pottery was short lived. It closed in 1897 due to the high cost of raw materials and competition from cheaper foreign goods" I'm tempted to add ... and because they made such appallingly ugly pottery.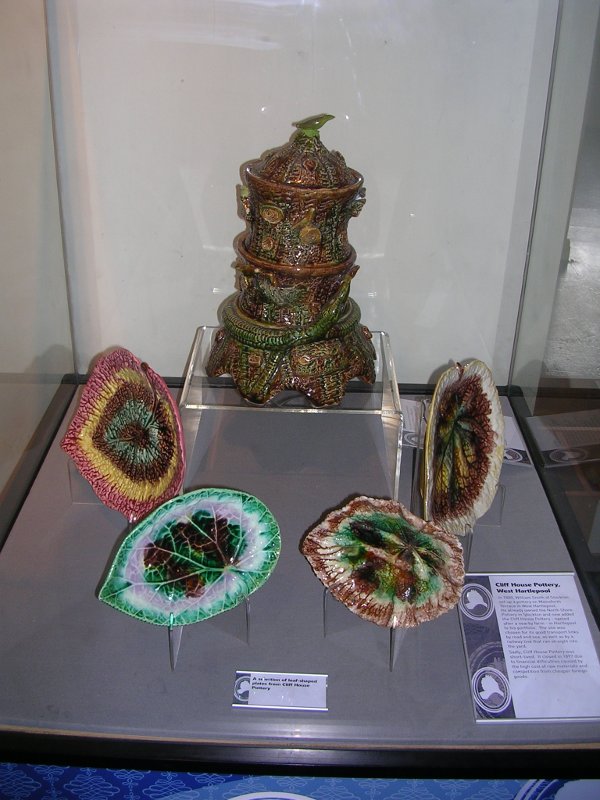 Saltburn
This seaside town on the North Yorkshire coast has a rather fine railway station. Sadly, the trains now stop at open platforms in the rain.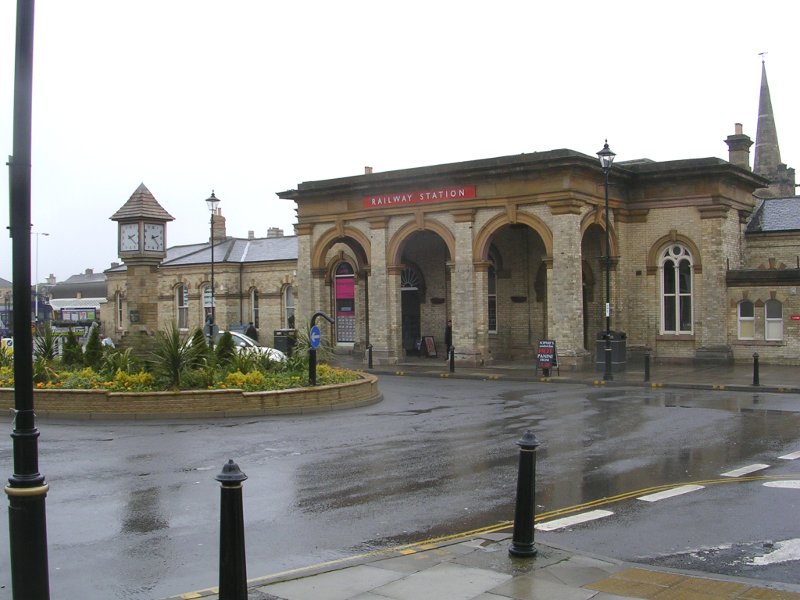 A funicular connects the town with the pier. It is the oldest working water-balance cliff lift in the UK.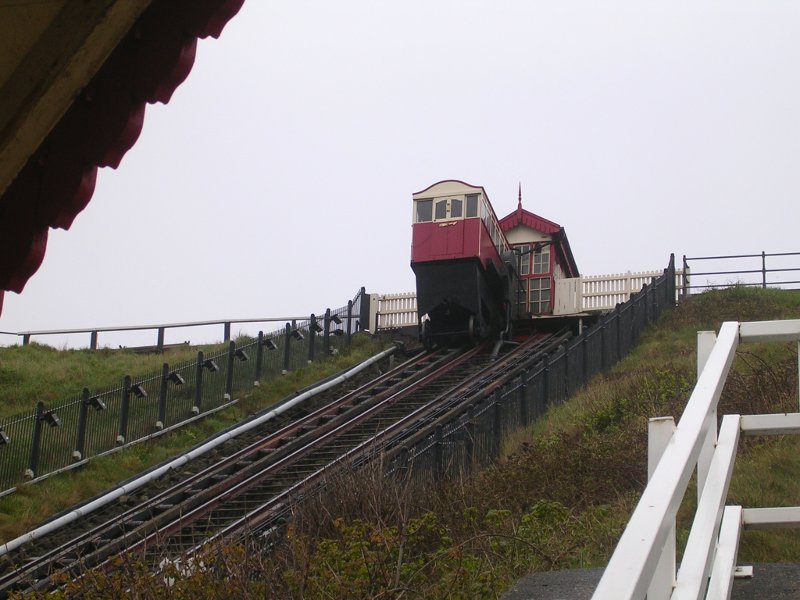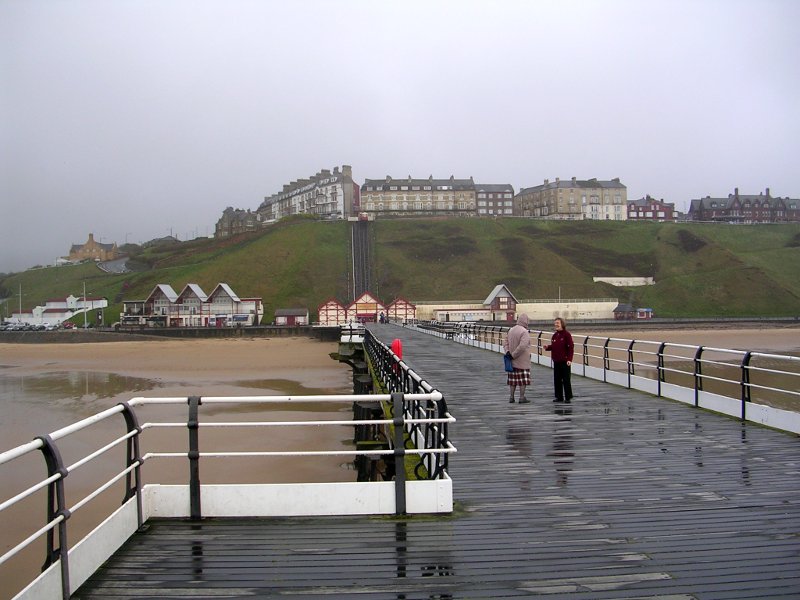 Here you can see the pipe which fills the tank under the carriage with water when it's time to go down. (There's a tremendous gurgling beneath your feet when you're a passenger.) The weight of the water causes the car to descend, raising the other car in the process. At the bottom, the tank is emptied and the water is pumped back to the top.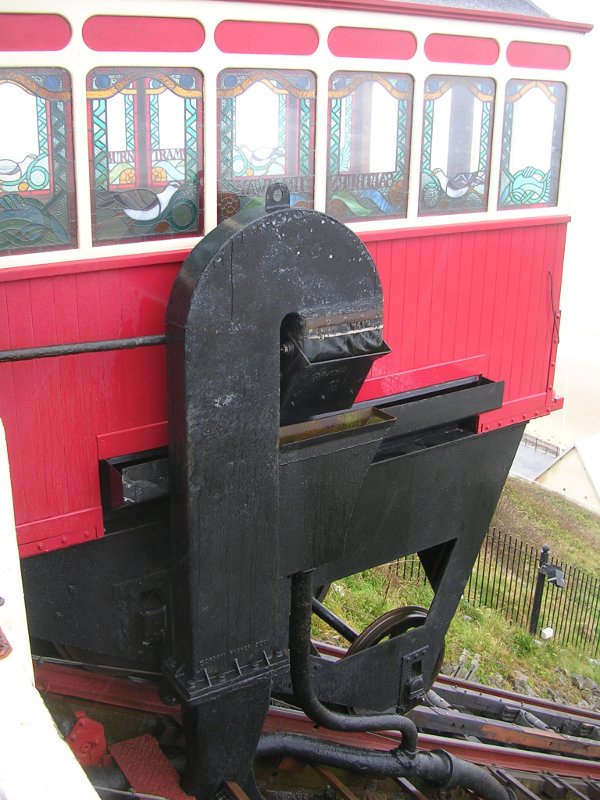 North Yorkshire Moors Railway
Always worth a visit, and I had a pleasant day riding up and down behind various steam locos. The intermittent heavy rain made it a day for riding rather than climbing up hills to get scenic photographs.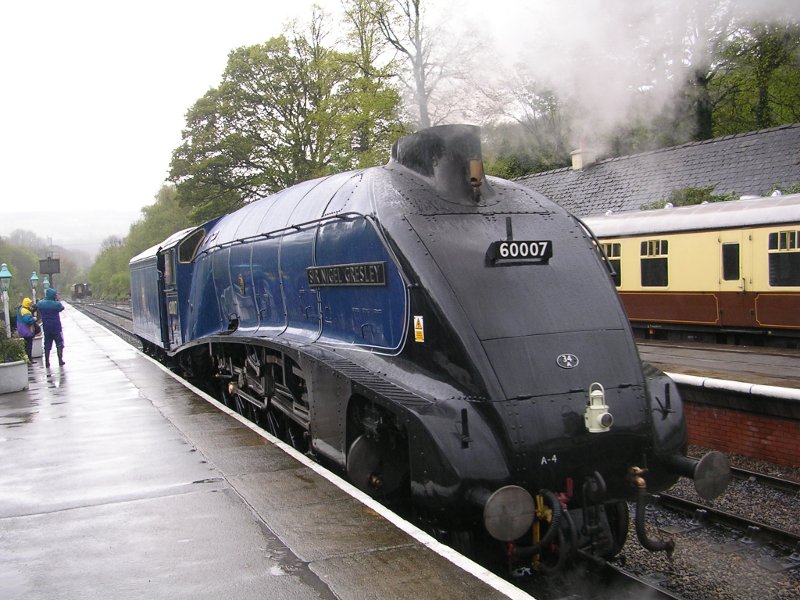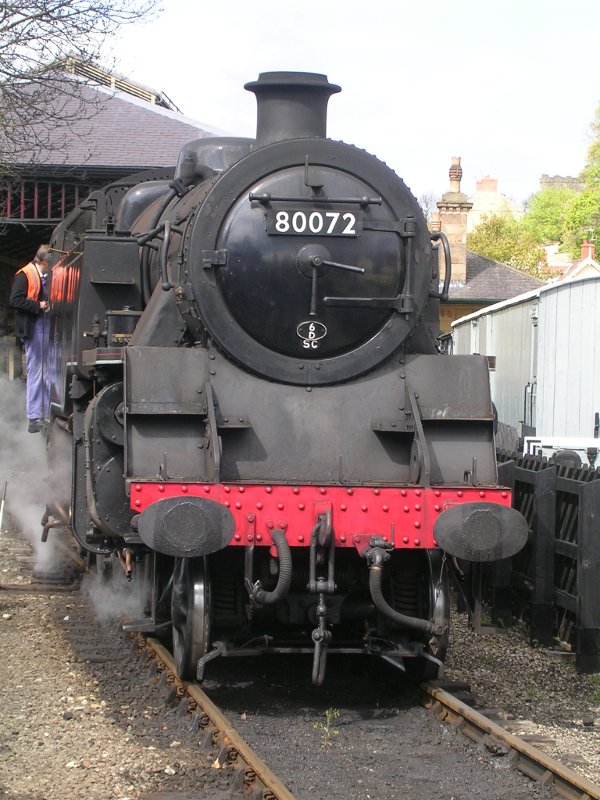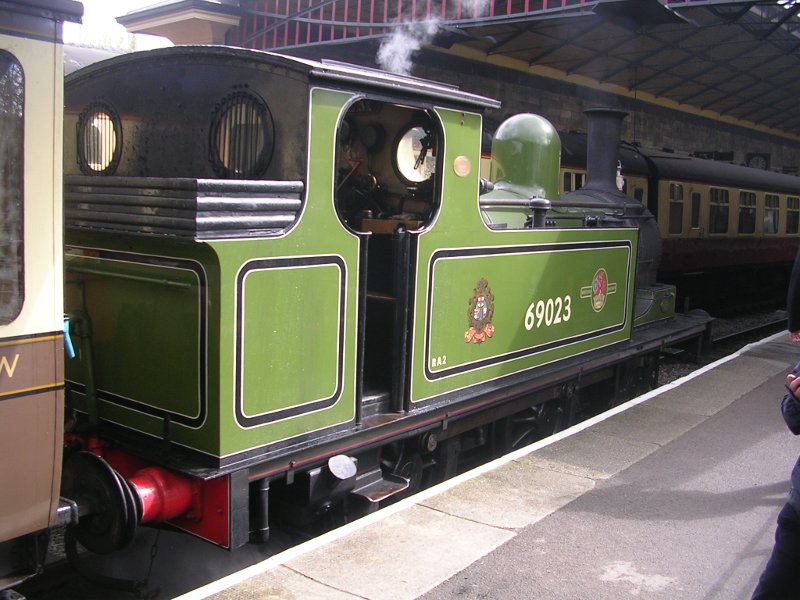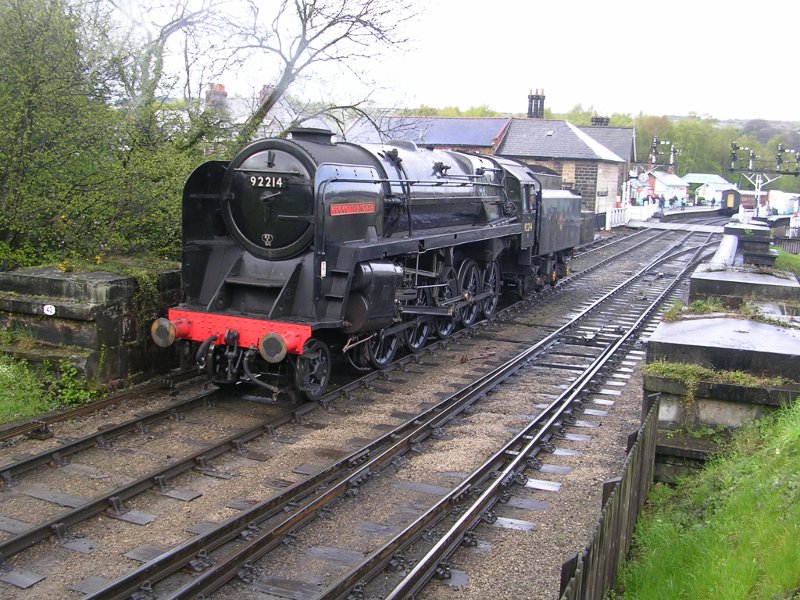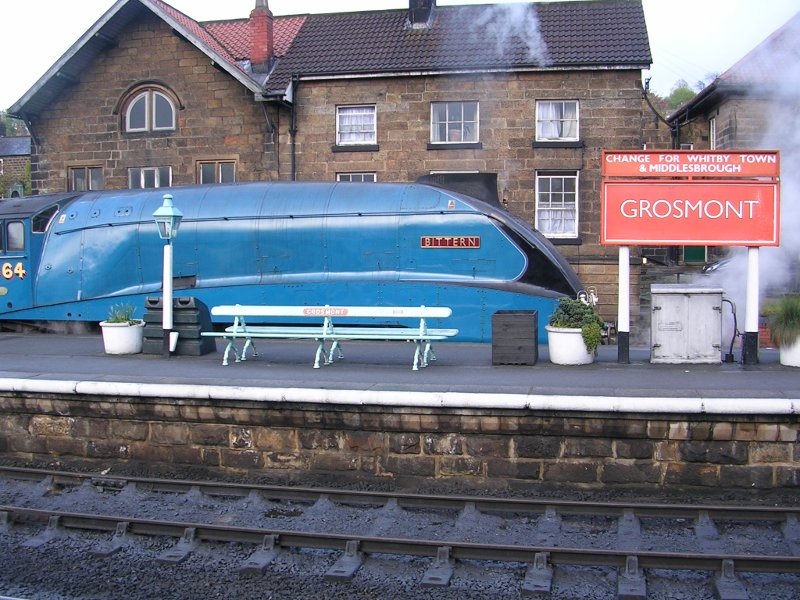 Monkwearmouth Station Museum
When the railway first arrived at Sunderland they couldn't afford a bridge across the River Wear, so the trains terminated at this station and passengers continued across the river by road. The station closed in 1967, although trains still pass through without stopping, and is now a small railway museum.


The booking office has been restored.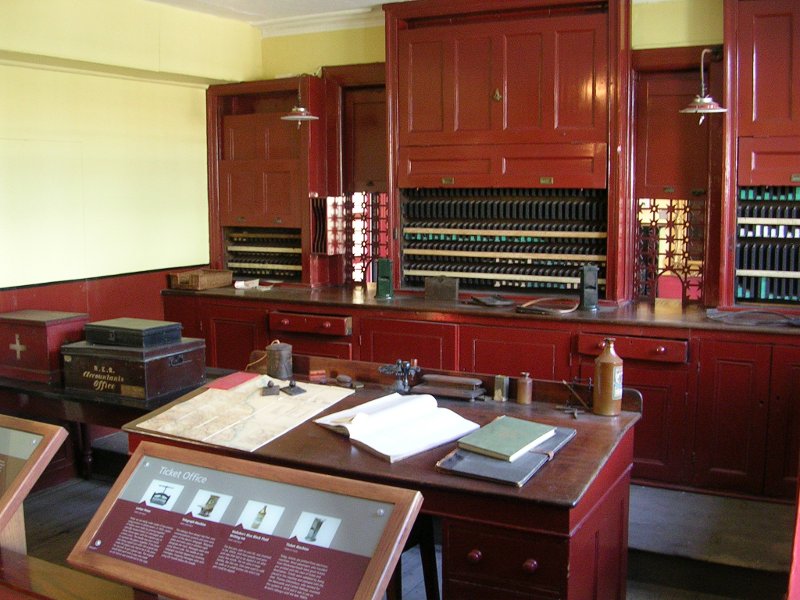 The Wearmouth bridge links Monkwearmouth with Sunderland, and on the left, the railway bridge which extended trains into central Sunderland in 1879.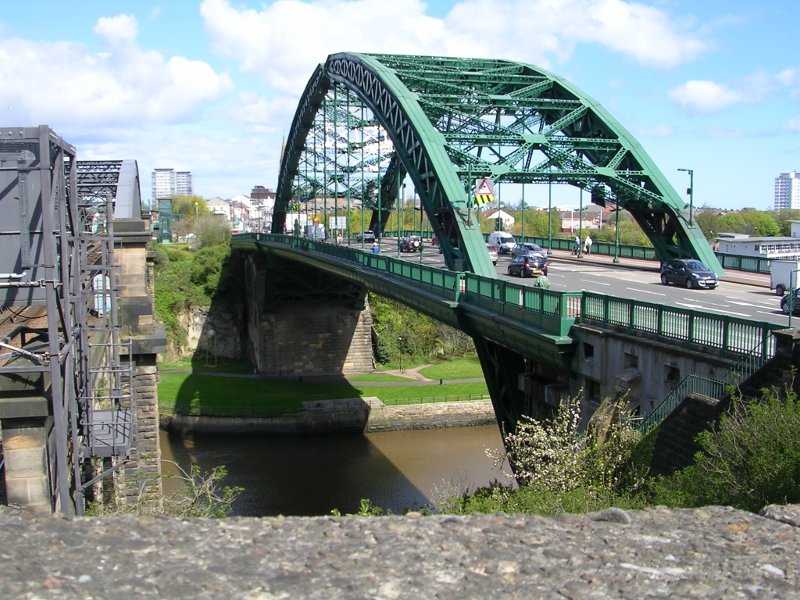 Gateshead and the Quayside
Finally, back to Newcastle, starting on the Gateshead side of the river. Our Wilko's at home doesn't have a sculpture outside!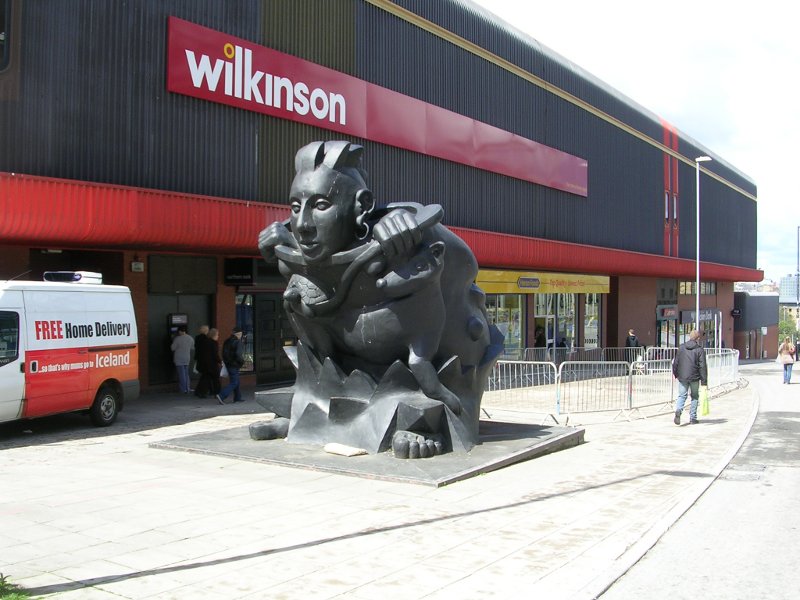 This little clock tower stands outside Gateshead's Town Hall.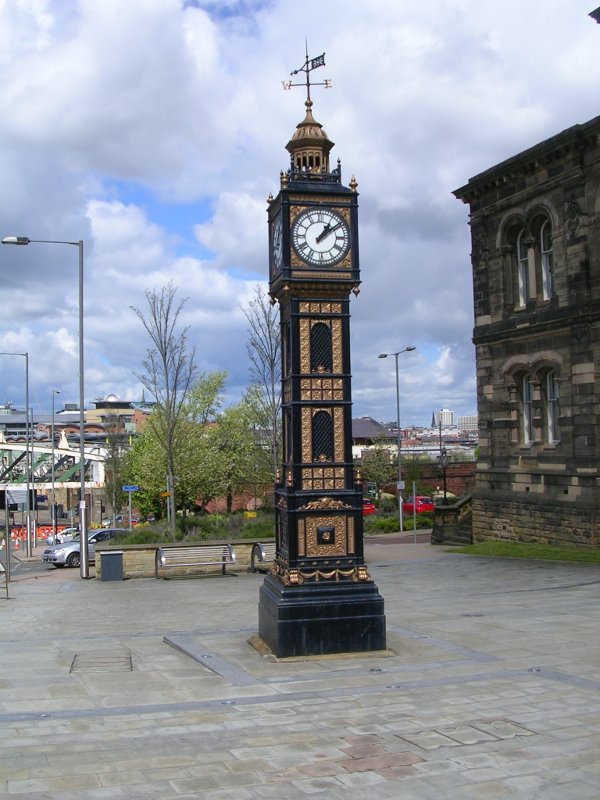 The Tyne Bridge was opened in 1928.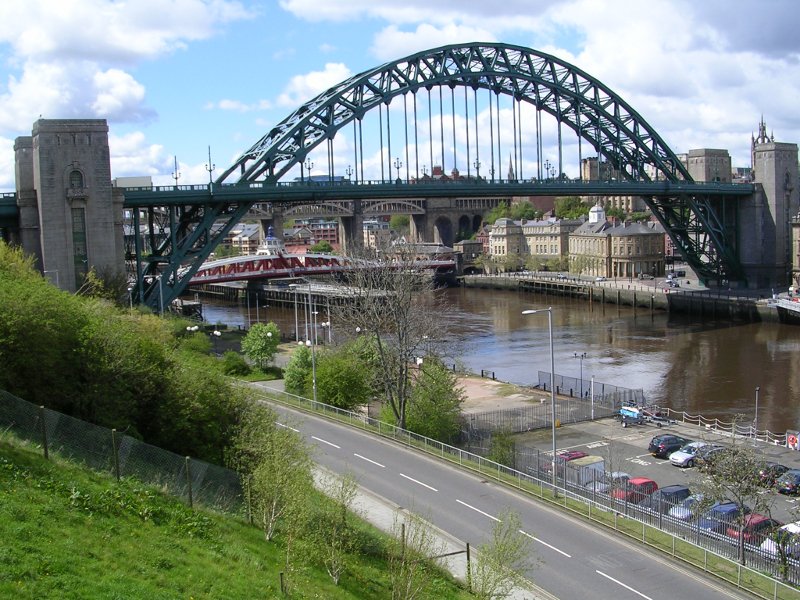 The Sage or as I call it, the glass slug.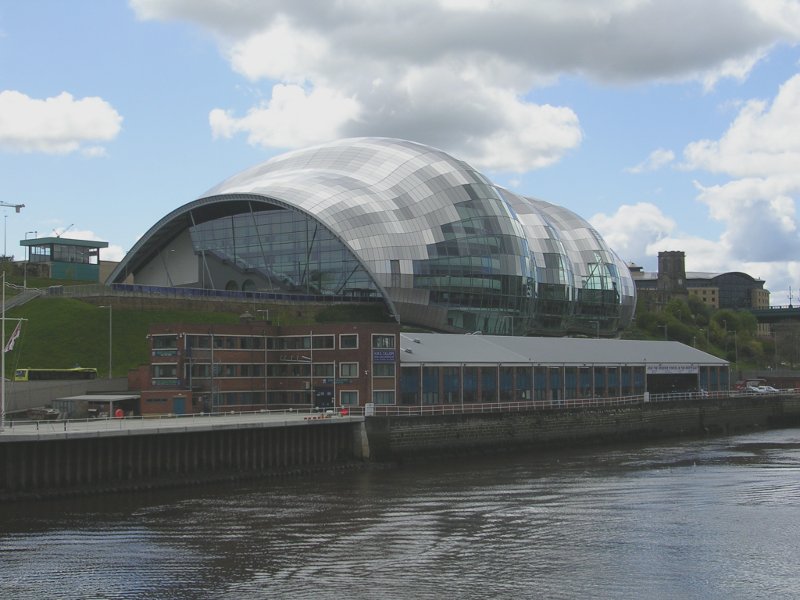 The Tyne Bridge again, and behind it a train crosses the High Level Bridge.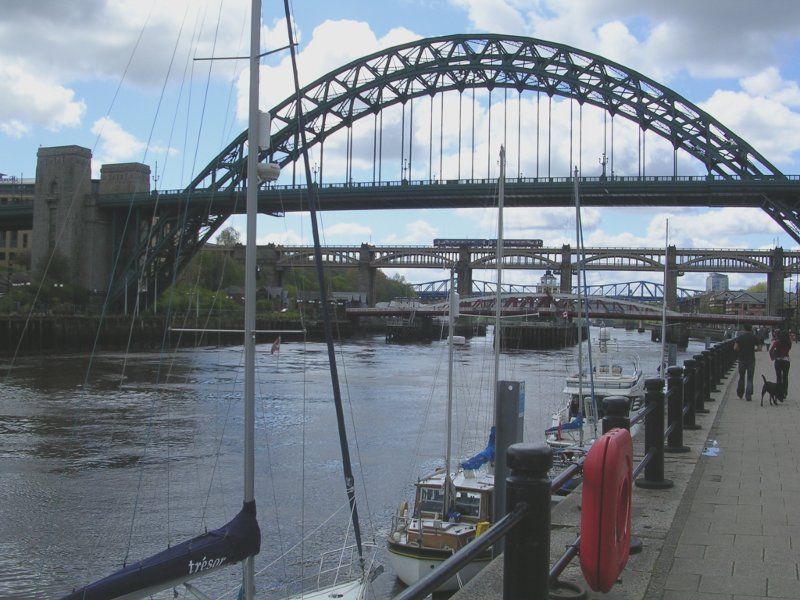 May 2012