Postcards - The Florrie
About ten years ago I was wandering around the Toxteth area of Liverpool exploring the many pubs to be found there, when I noticed a remarkable Victorian building, partly burned out, with boarded up windows and trees sprouting from the gutters. The Florence Institute, popularly known as "The Florrie", was constructed in 1889 as Britain's first purpose-built boys' youth club. It closed in 1988 and soon fell into dis-repair.

Ten years later I returned to Toxteth to find that the majority of the pubs have closed and many have been demolished, but the Florrie has been superbly restored and is once again in use as a community resource. They were open for visitors as part of the Heritage Open Days scheme, so I seized a chance for a look round.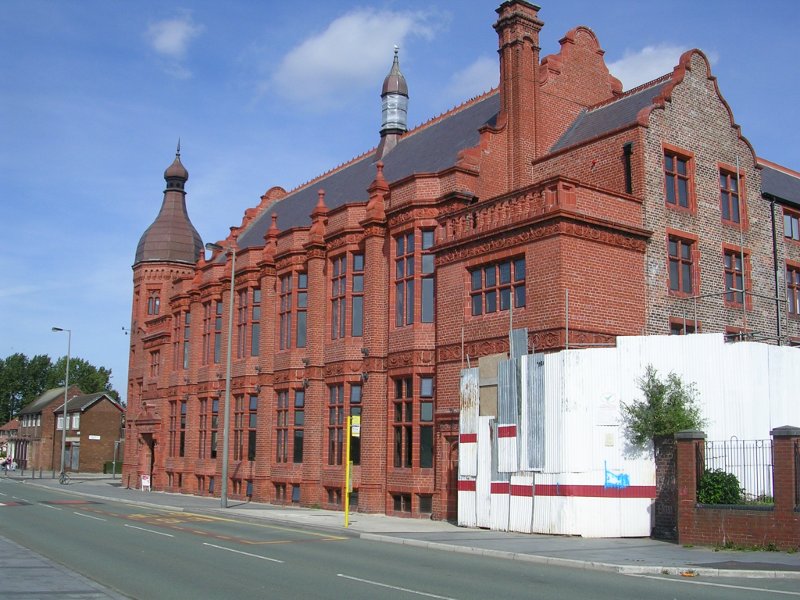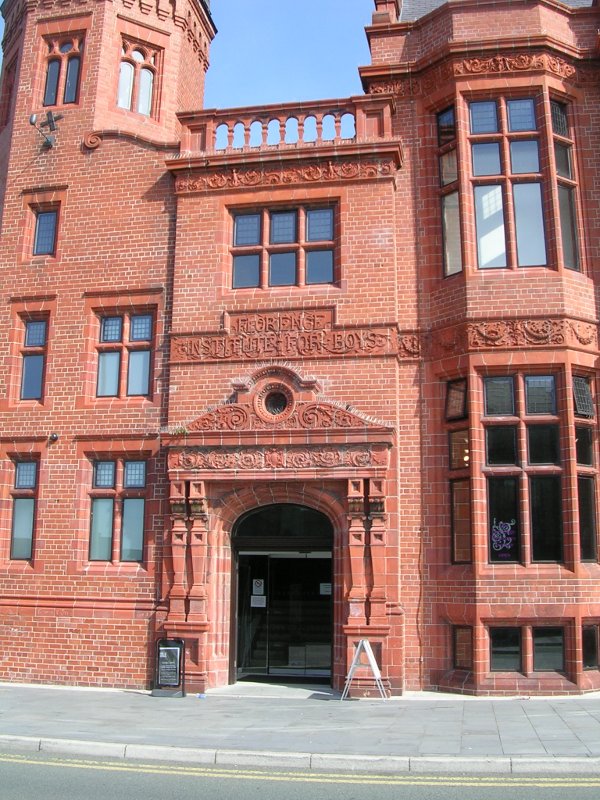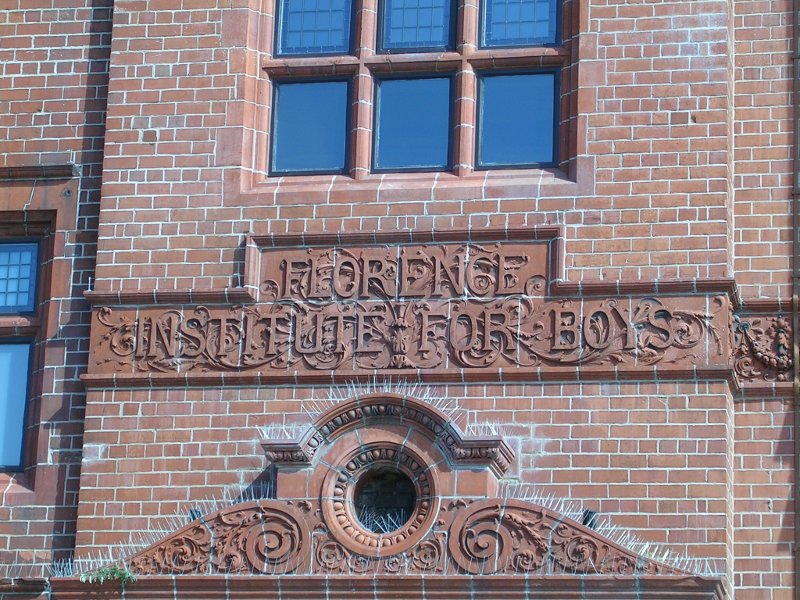 Inside there's none of the decorative excess that one sees in town halls and even sewage pumping stations of the Victorian era: The interior walls are plain brick, enlivened with only a simple ceramic dado. The restored building contains a gym, a nursery and other community facilities, as well as a large hall.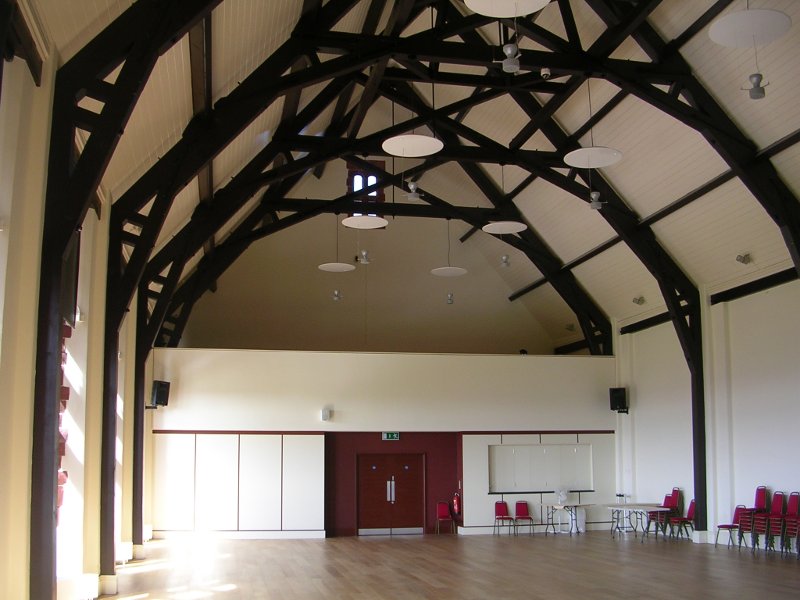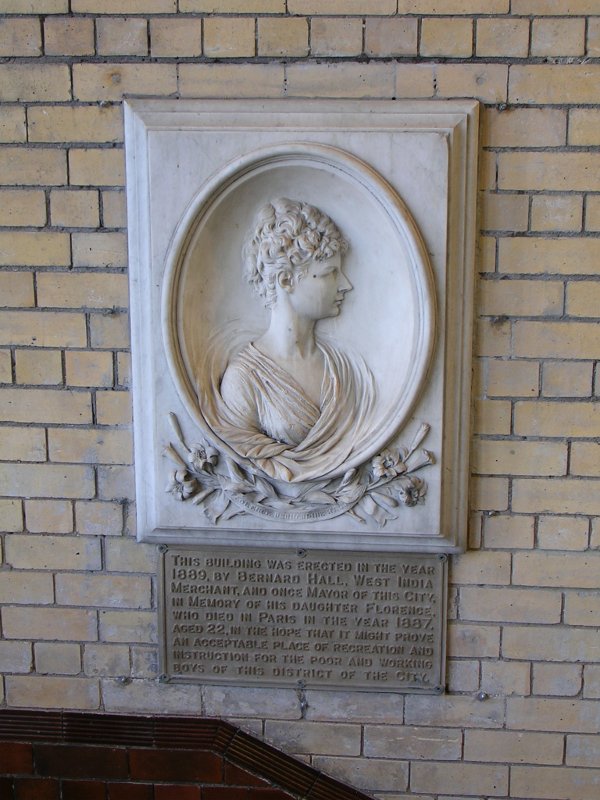 My congratulations go to the locals and others who campaigned hard to save the building.
The Herculaneum Bridge
Not all the pubs in the area have disappeared and I was pleased to find that this gem has survived. Even older than the Florrie, its interior is very well preserved and looked after, and retains the old layout with rooms off a corridor served from a hatch at the back of the bar's serving area.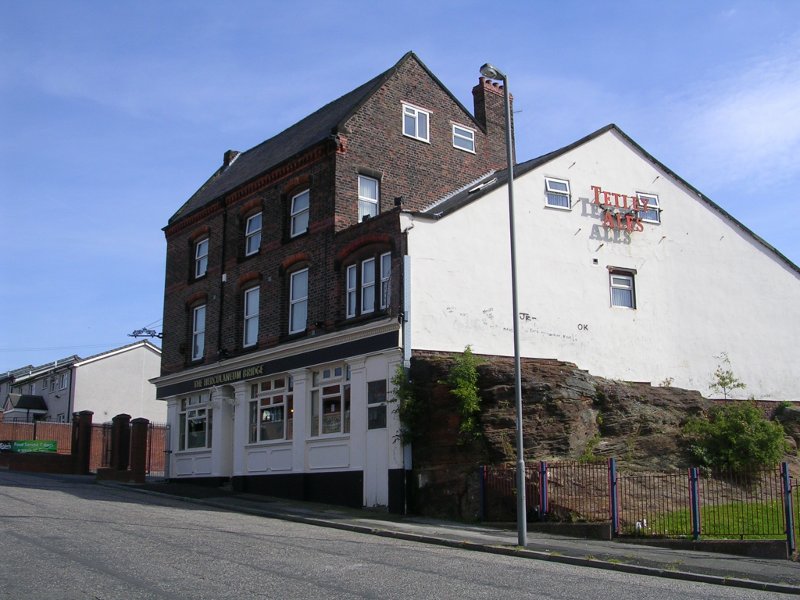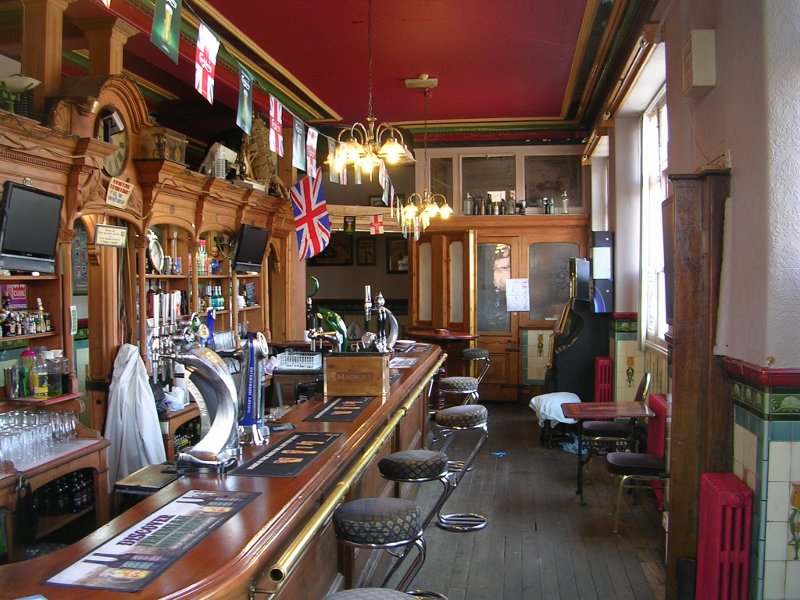 Scholars may wish to know that the pub was named after the nearby Herculaneum Dock. Why was the dock was named after a town destroyed in the AD 79 eruption of Mount Vesuvius? I don't know.
September 2012