Postcards - Liverpool Biennial
What's this? Have I changed the habits of a lifetime and taken an interest in art? Of course not! Liverpool Biennial is a festival of contemporary art, but it's most interesting feature (for me) is that it allows access to what they call "spaces" not usually available to the public. And so I headed up the hill behind Lime Street station to the former Royal Mail Copperas Hill Sorting Office. Opened in 1977, the sorting office was responsible for Liverpool's post until it closed in 2010 when the work was transferred to Warrington. The building was purchased by Liverpool John Moores University - I believe they plan to demolish it and redevelop the site, but while it remains standing they are making it available as an exhibition site for the Biennial.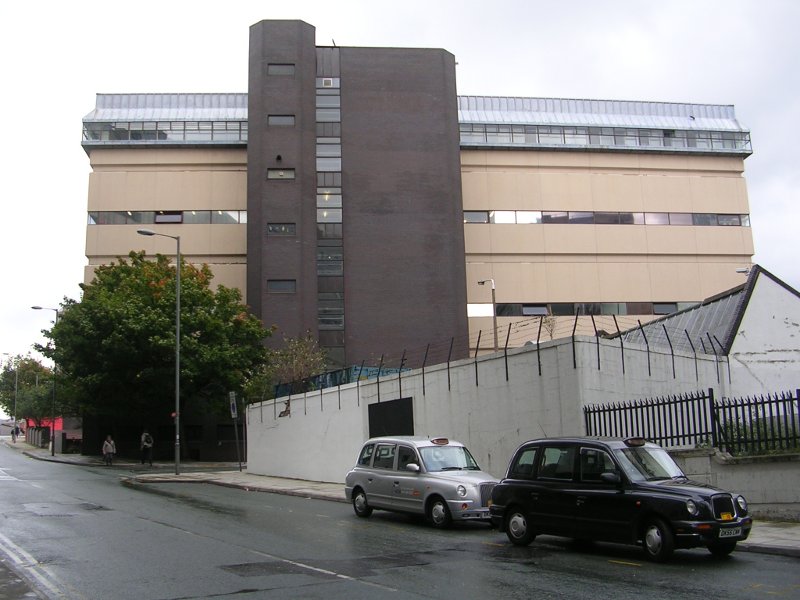 Inside I found that Royal Mail had taken a lot of the equipment out leaving vast open spaces, some of which were in use exhibiting various items of modern art.


The bag conveyor systems and parcel chutes remain in place.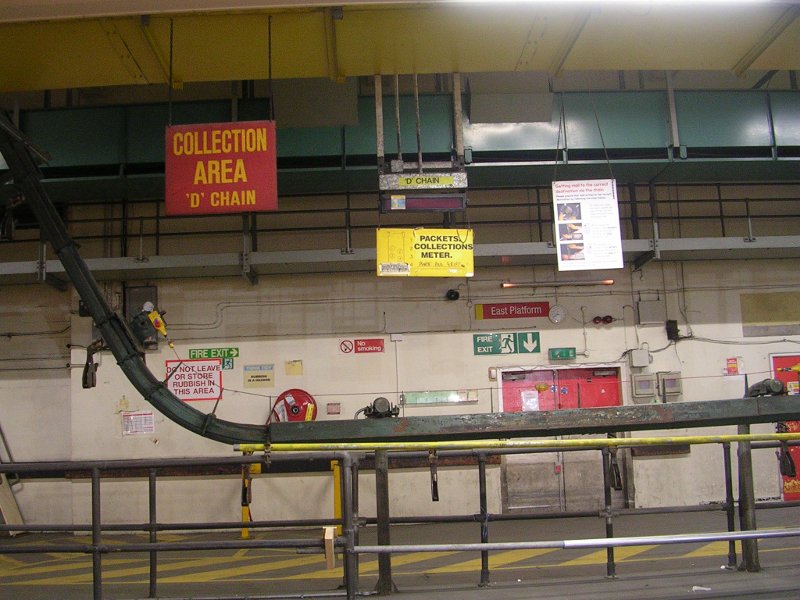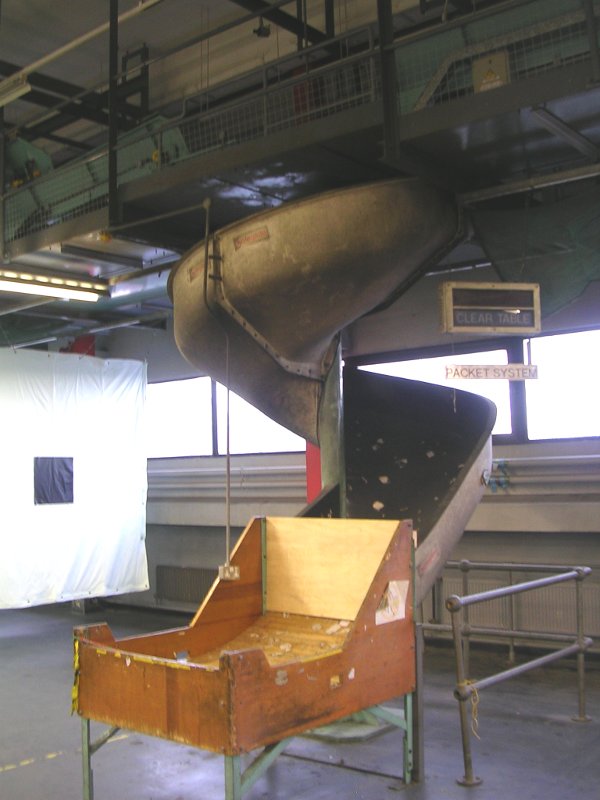 No mistaking which floor you are on when you get out of the lift!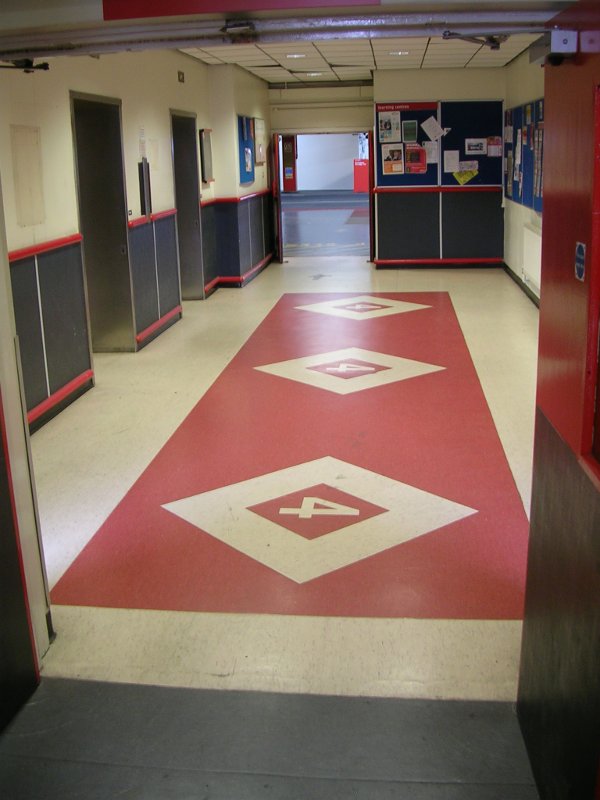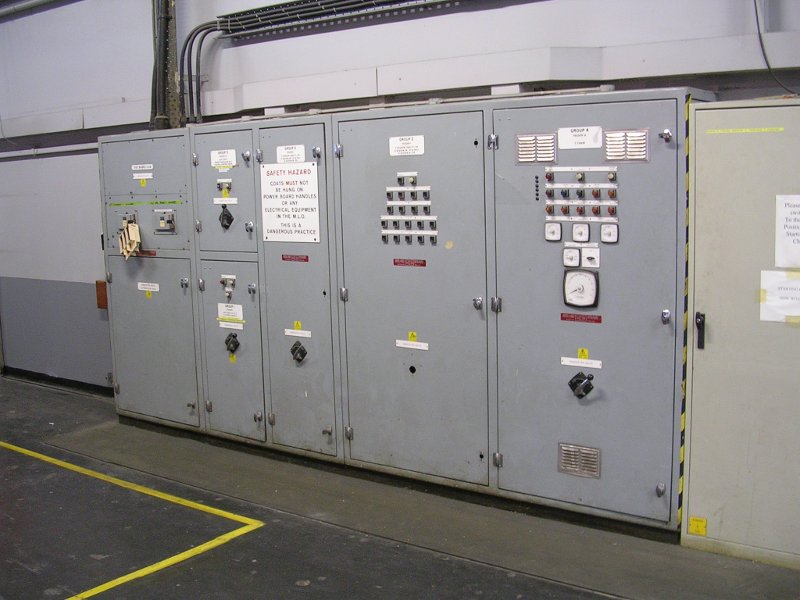 This high-level corridor has one-way mirrored glass in the windows so that security staff could keep an eye on the sorters without being seen.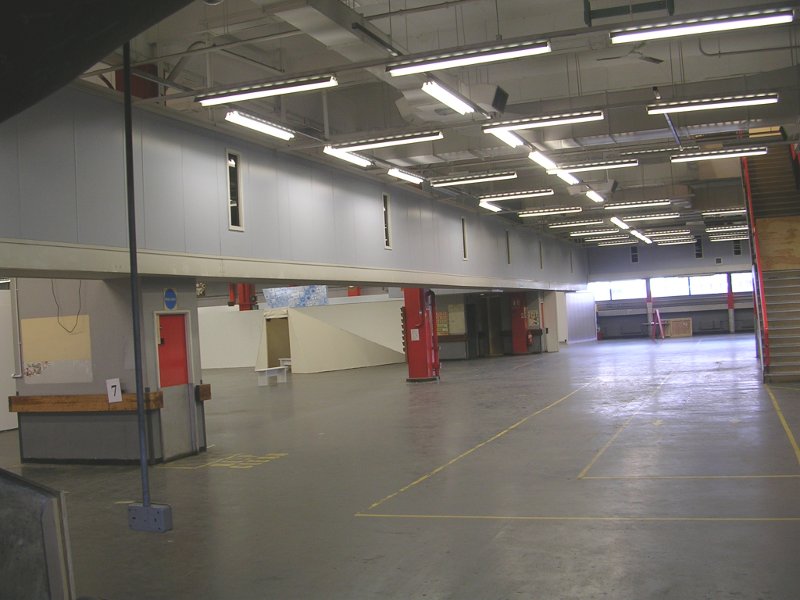 Here's one of the pieces of art. A collaborative work by Lithuanian artists, it goes by the remarkably unoriginal name of Black Pillow.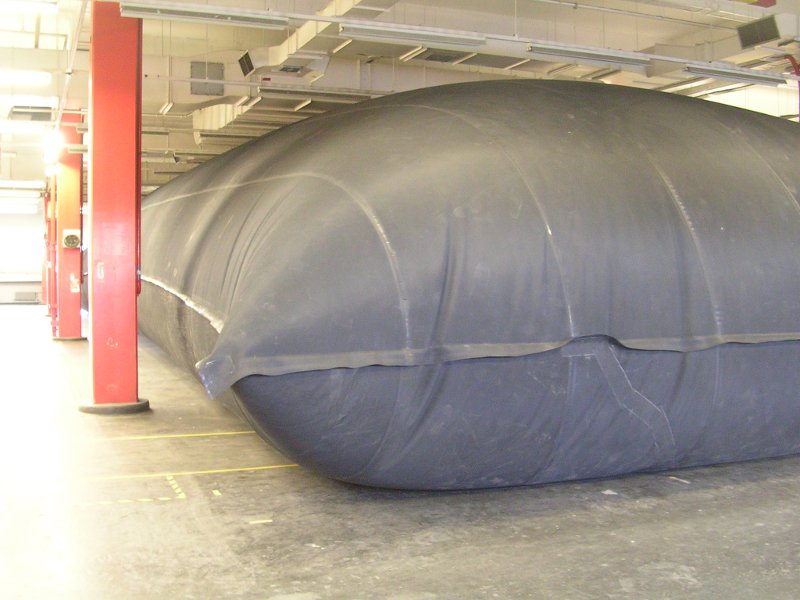 I had a chat with one of the, er, curators? guides? interpreters? and apparently they've had quite a lot of people coming in to see the building rather than the art.
The Lift
Here's another piece of art from the festival, a lift that has apparently burst up through the pavement of one of Liverpool's shopping streets. It's called "The Lift" and is by Oded Hirsch.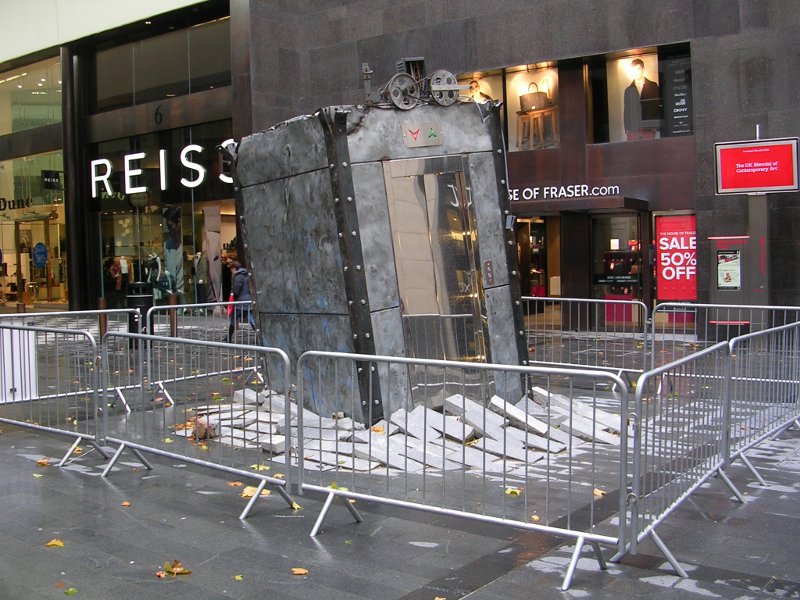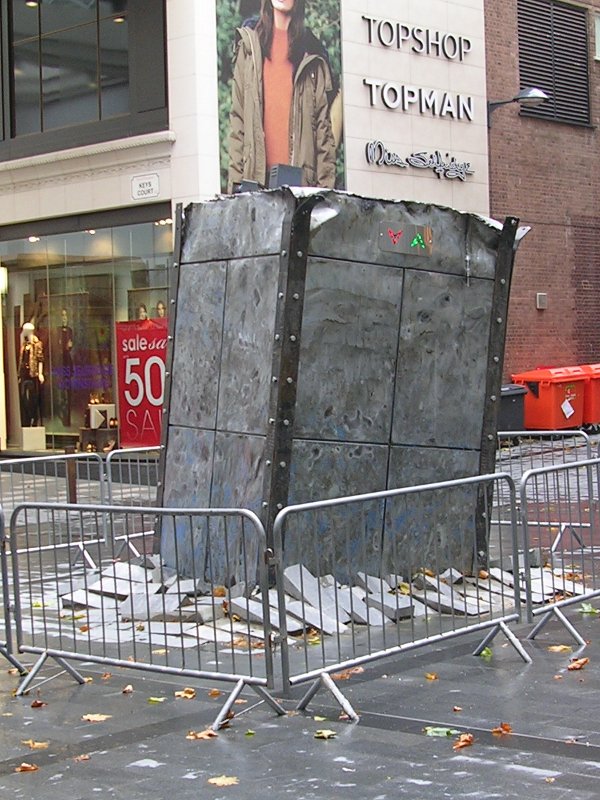 The Cunard Building
The Cunard Building was commissioned in 1914 by the Cunard Steamship Company as their new headquarters. It was the last of Liverpool's famous Three Graces to be constructed. Nowadays it houses a number of businesses.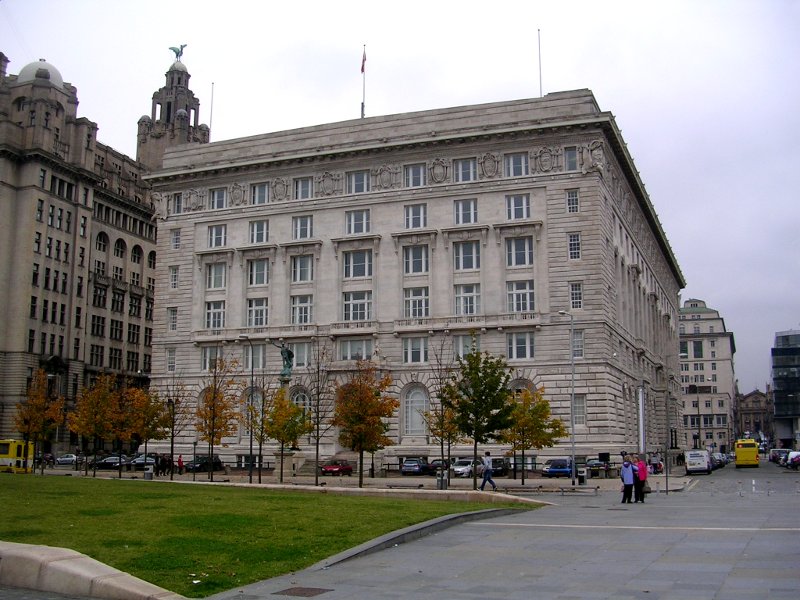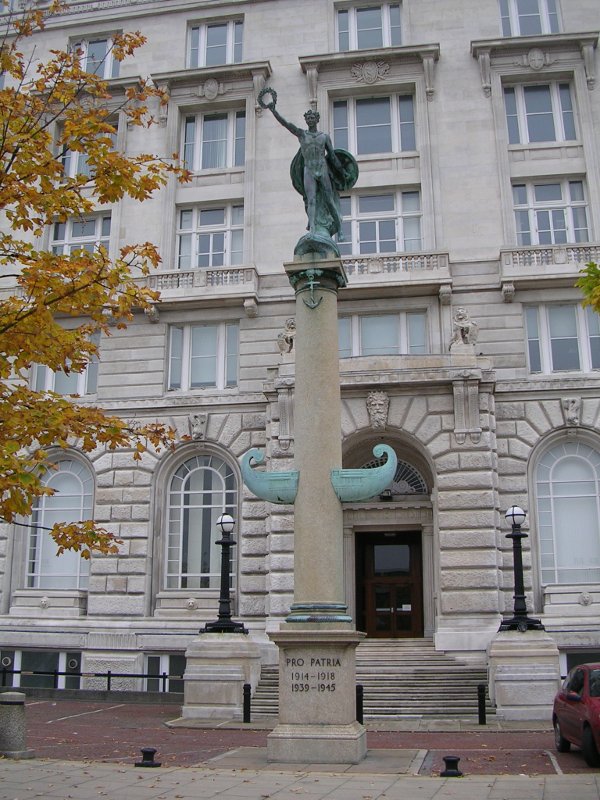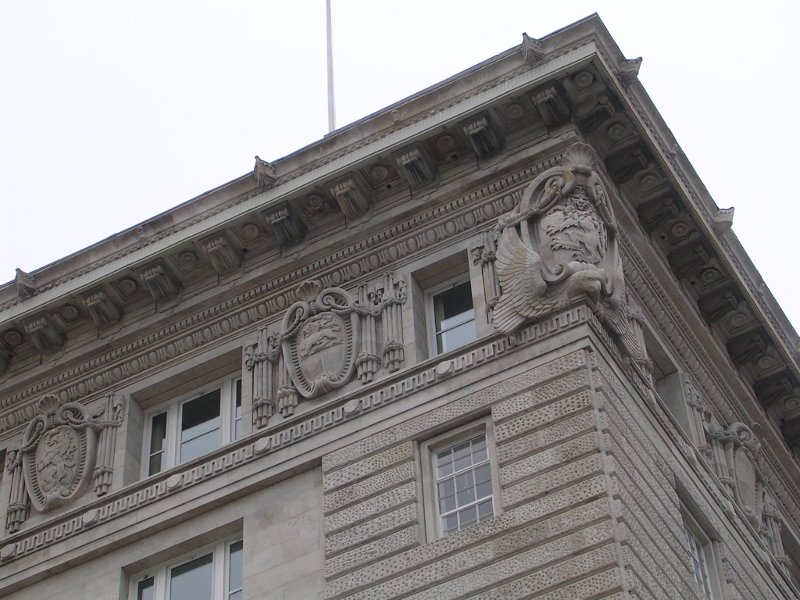 The Biennial meant I could access the entrance corridor and half the ground floor, which was formerly the first class lounge. Lots of marble!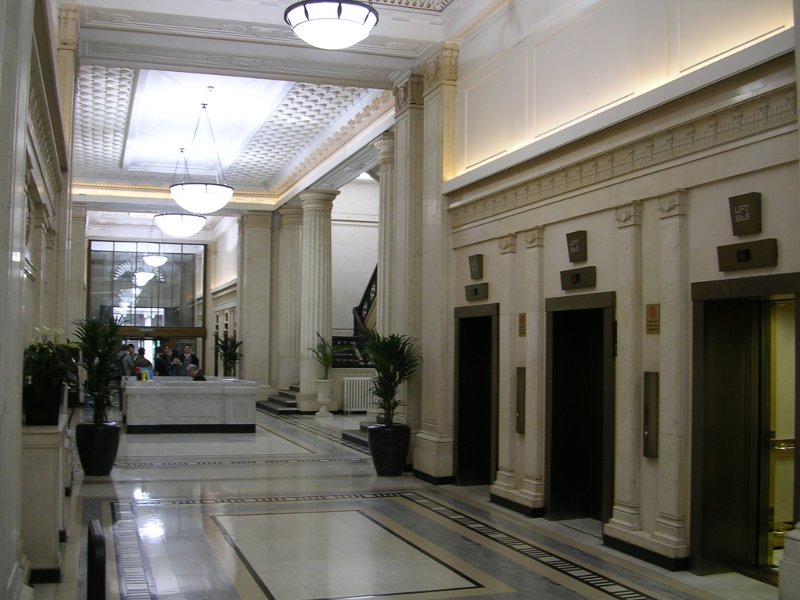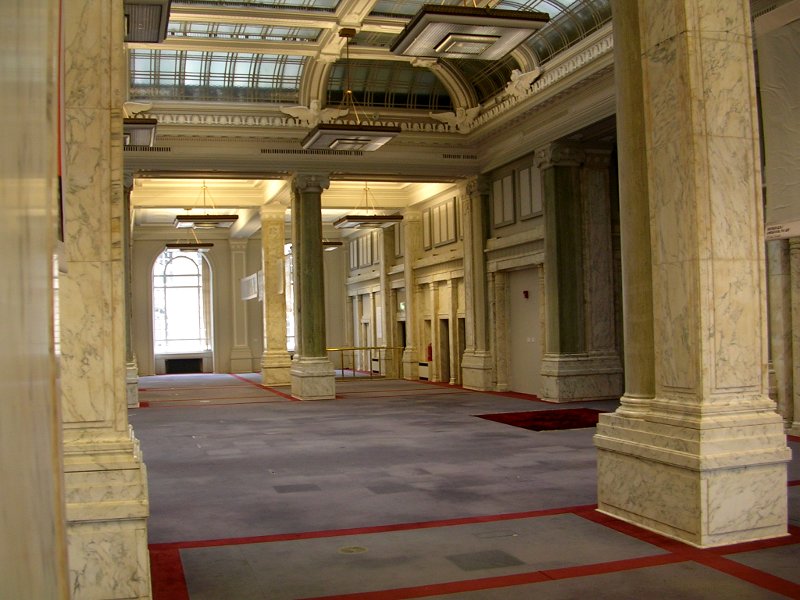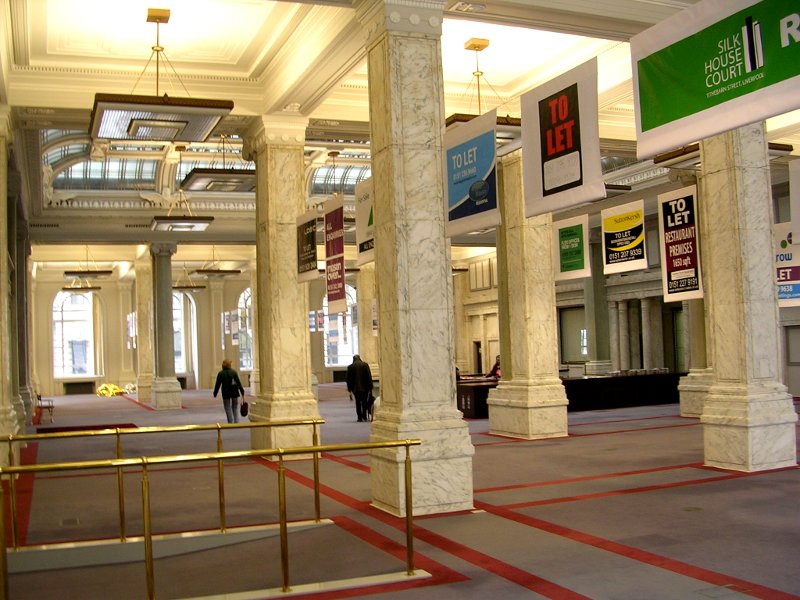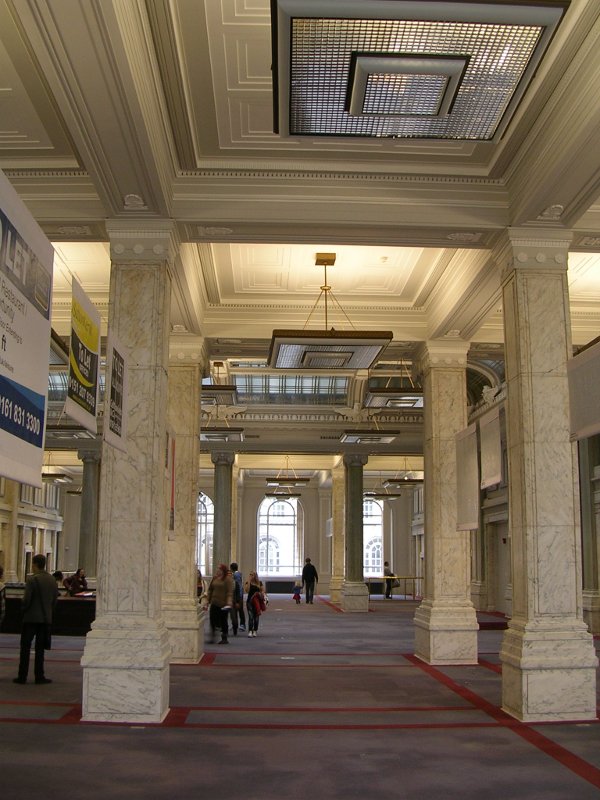 October 2012