Postcards from London
Globe Theatre
A mainly cultural trip to London started at what is now one of London's more famous attractions, Shakespeare's Globe Theatre. This re-creation of the 1599 Globe Theatre where many of Shakespeare's plays were performed was opened in 1995, and it offers a fascinating insight into what the original productions might have been like. The guided tour included in the entrance fee is very interesting, and does not require an extensive knowledge of Shakespeare. (Luckily!)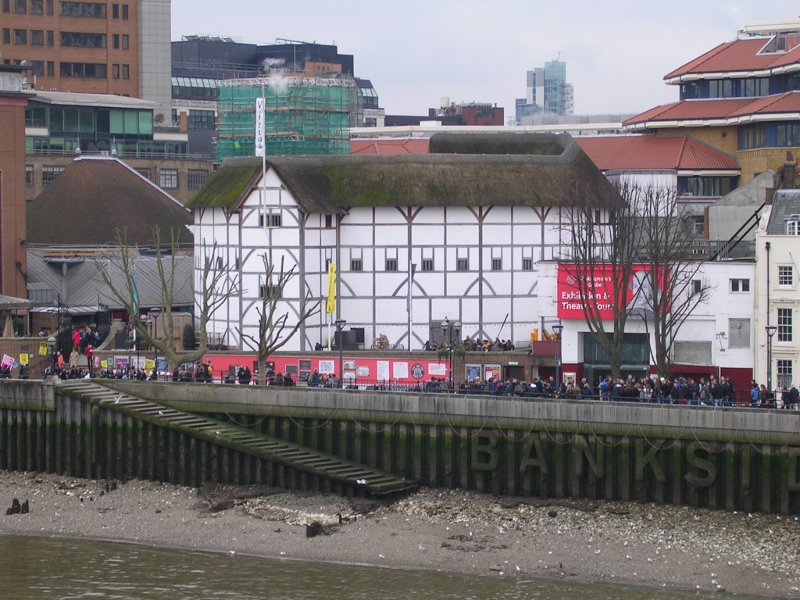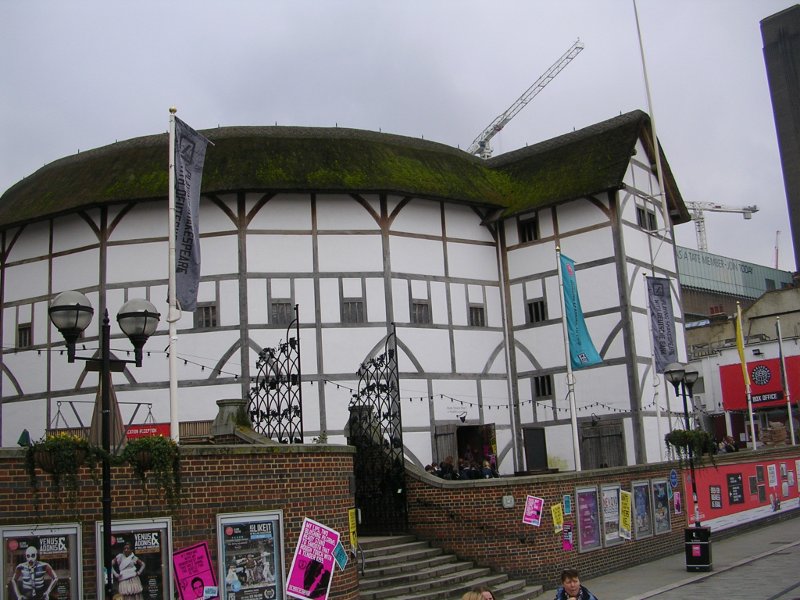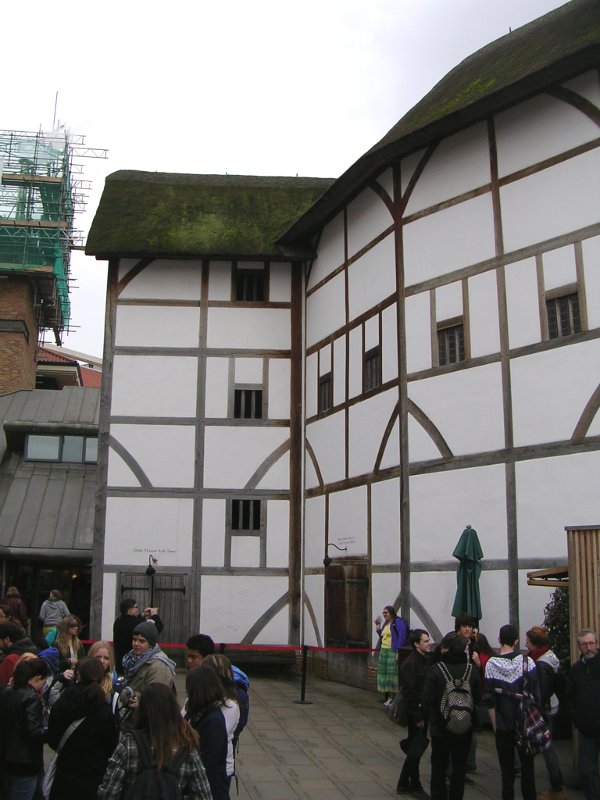 Inside you can see the three storeys of seating circling round, plus the standing area (the pit) in front of the stage. Originally one would stand on a surface of crushed nutshells but modern regulations required concrete. Performances are not cancelled if it rains, the standing audience just get wet. If you look very closely you might just be able to see a bus shelter in the pit - Apparently the next production was to be Romeo and Juliet in a modern setting. Hmmm.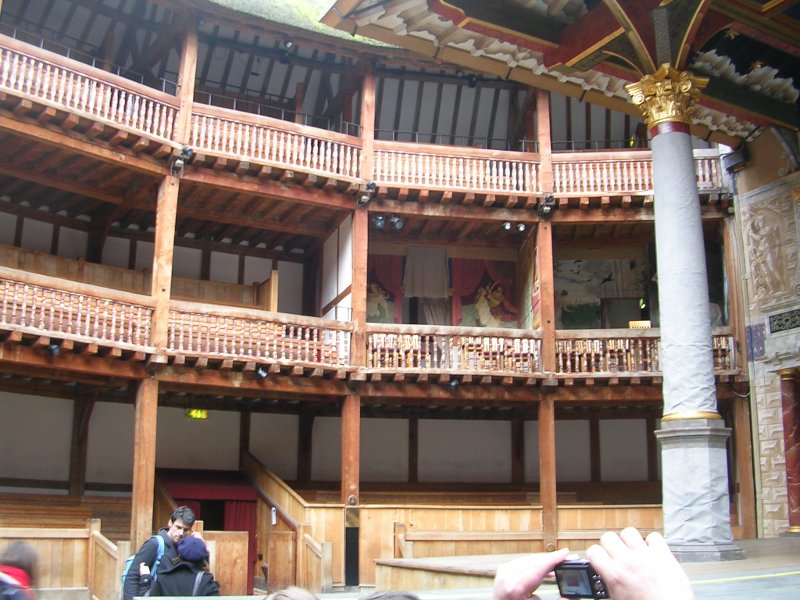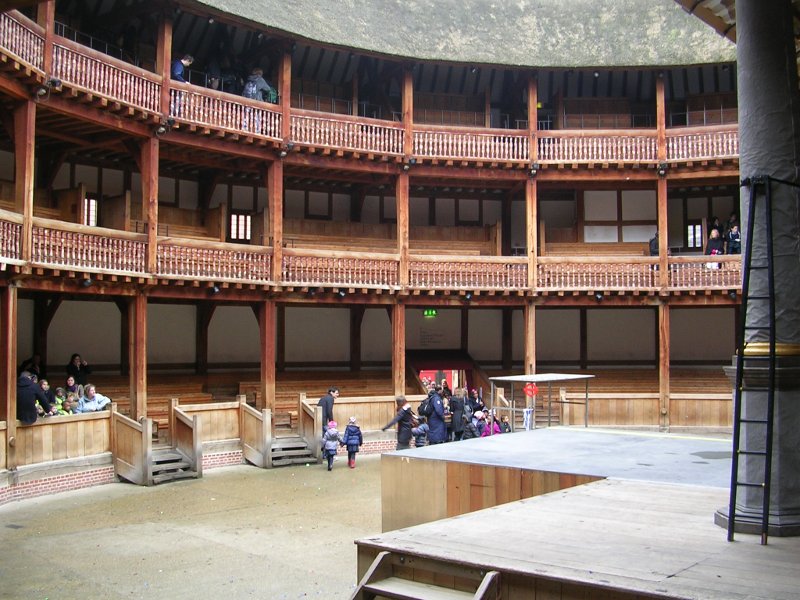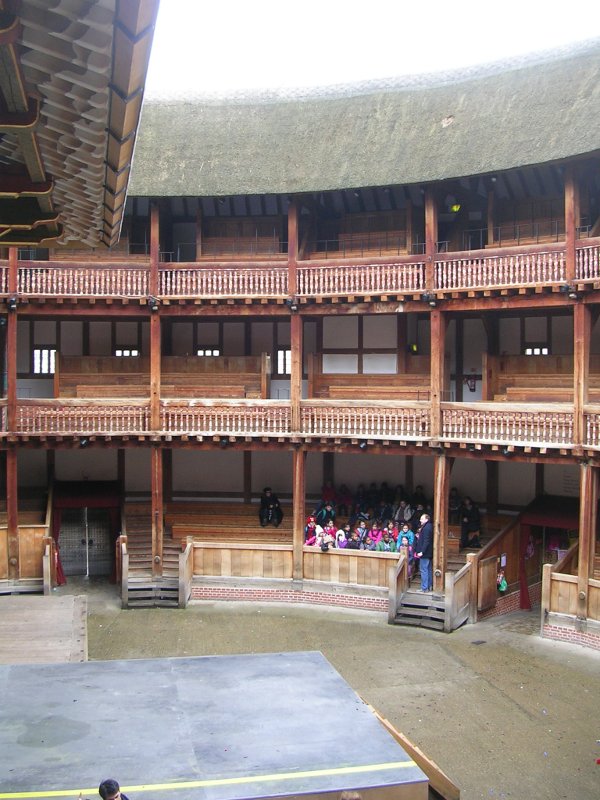 The underside of the canopy over the stage is brightly decorated and looks surprisingly similar to Chinese architecture.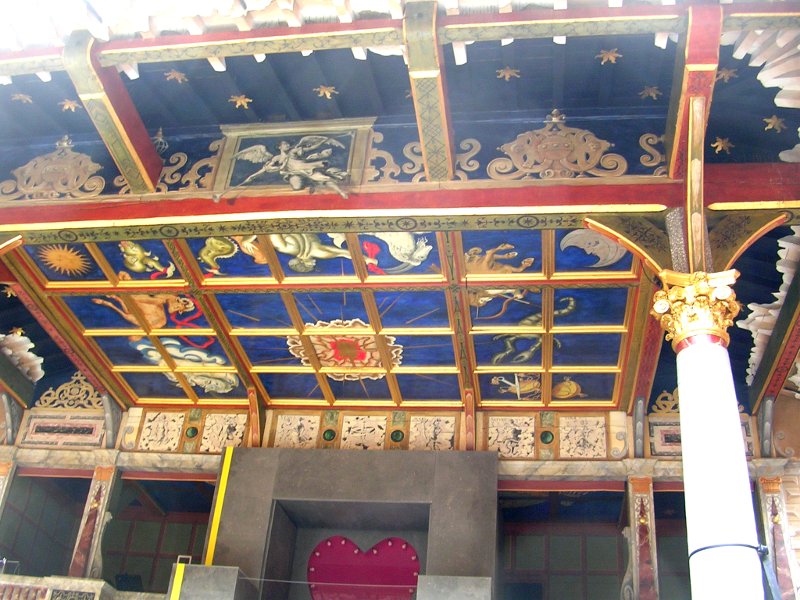 Also on site is an informative exhibition of all things Shakespearean and theatrical which merits a look round.

I have to confess to a feeling that something is missing in this place: The original Globe wasn't on this site, and no-one actually knows what it looked like inside, so while vast amounts of research went in to ancient construction techniques and even an archaeological dig at the actual site, the whole thing is merely a twentieth century best-guess. Nevertheless it's well worth a visit.
Charles Dickens Museum
Much smaller and less well known is this compact museum tucked away on a side street in Bloomsbury. Dickens lived in this house for a couple of years and wrote Oliver Twist and Nicholas Nickleby here, and they've tried to preserve and recreate what things would have looked like then.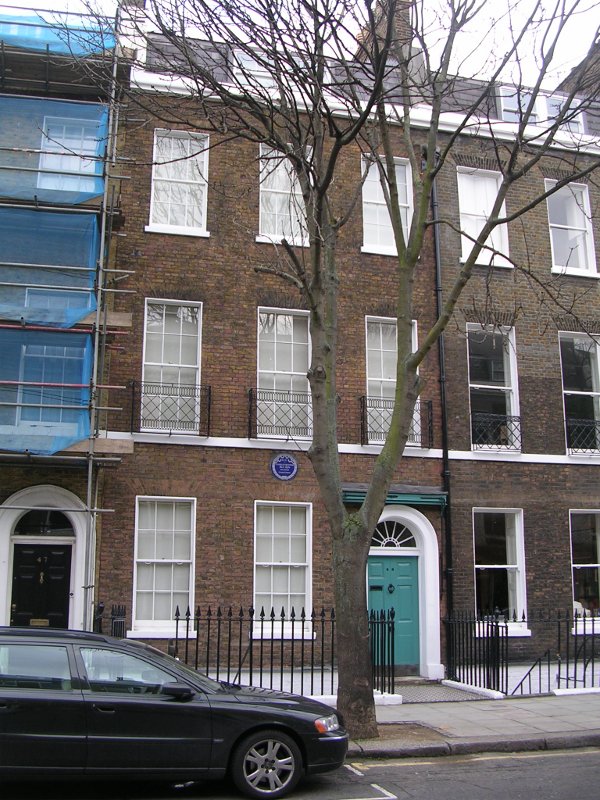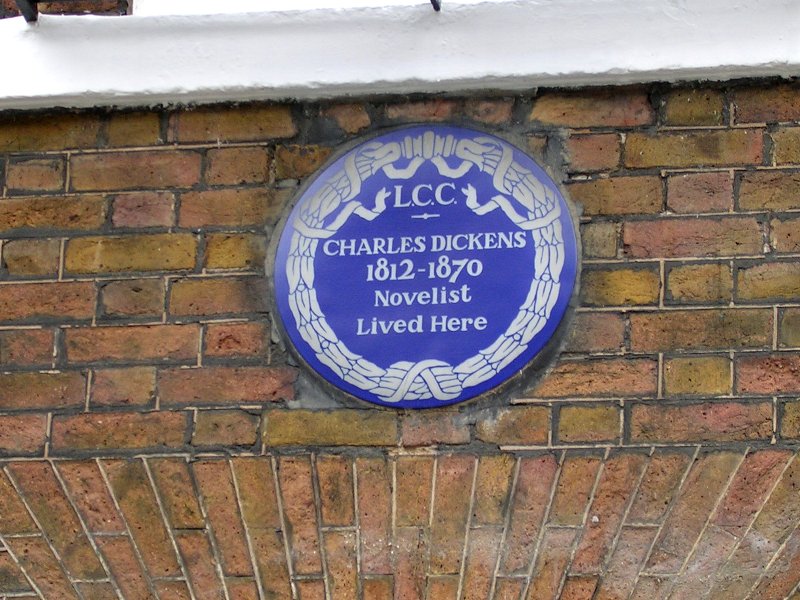 After my remarks about the Globe, I have to say this place felt much more real, and I could imagine the great author sitting at the desk and doing his morning's writing. Highly recommended.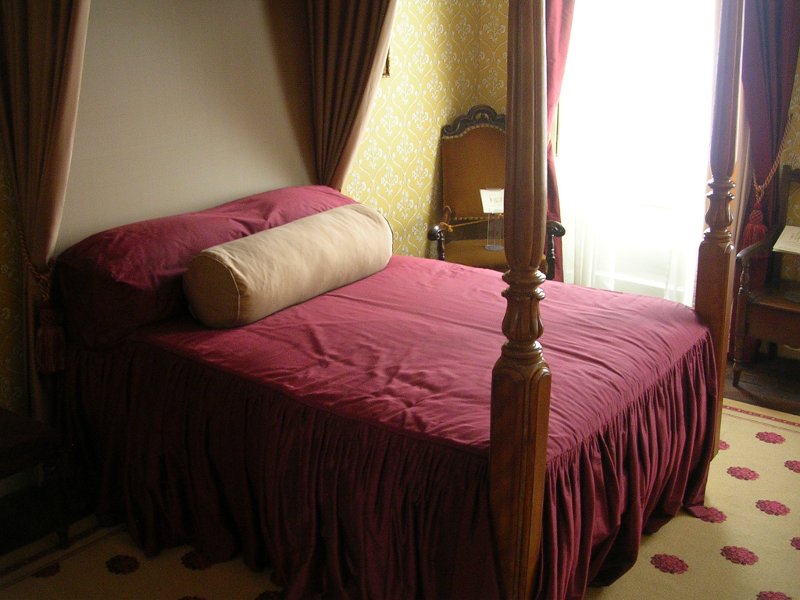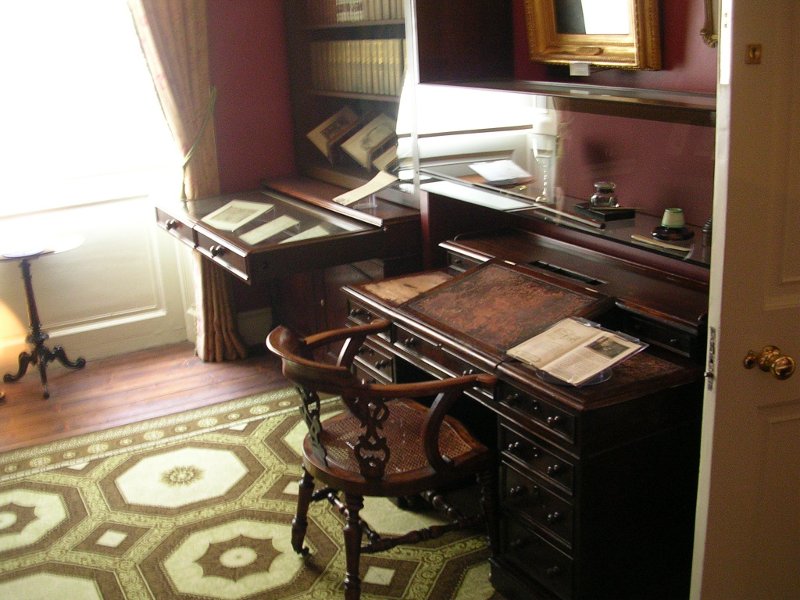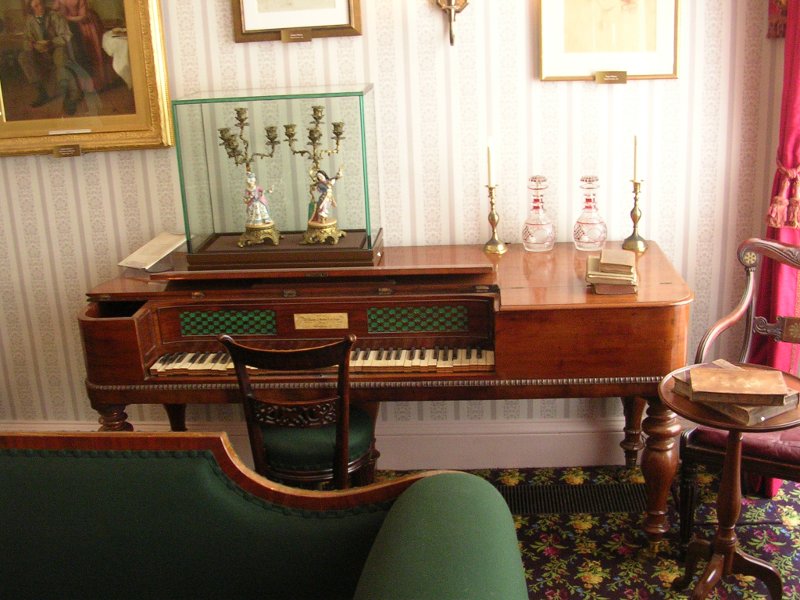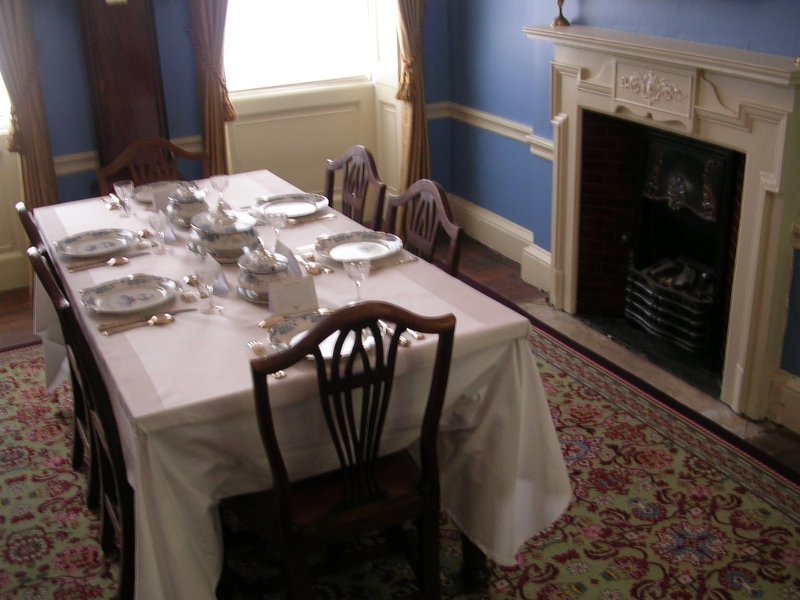 King's Cross
OK, that's enough culture for one day, so it's time to have a look at the nearly-completed refurbishment of King's Cross station. There are still some hoardings at the front of the station on what is going to be a grand piazza.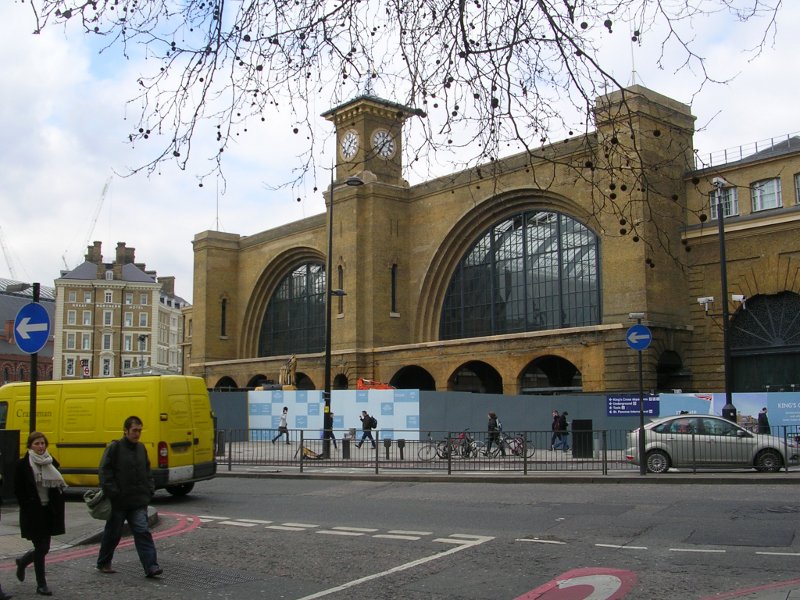 To the west of the trainshed is the new departures area. Impressive, but it's a long walk from the underground to your train.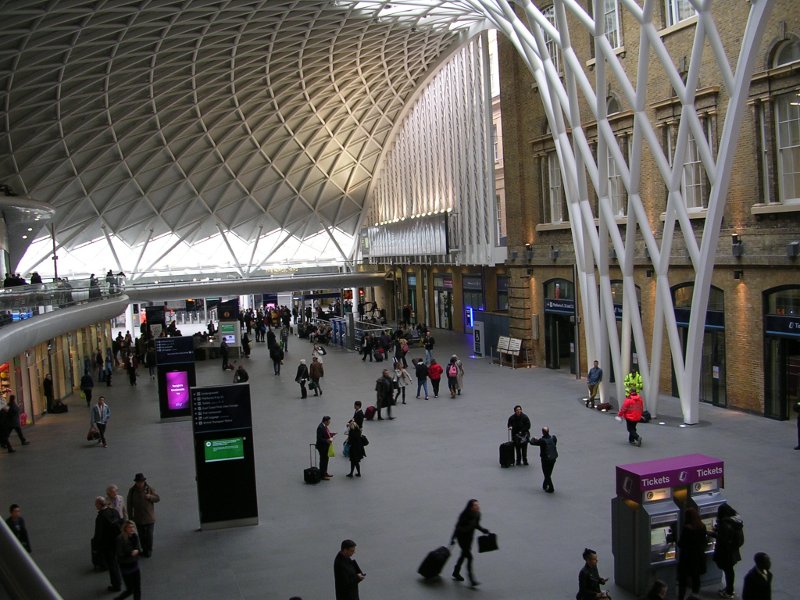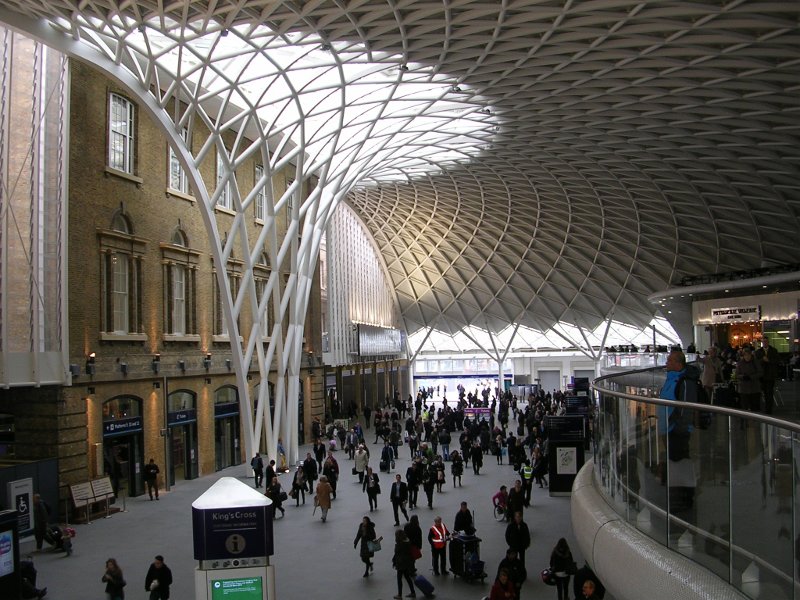 March 2013