Postcards - Toxteth Reservoir
I studied the web site for this year's Heritage Open Days Weekend, and was intrigued by the entry for Toxteth Reservoir, so I headed into Toxteth not really knowing what to expect.
The reservoir was completed in 1850 at a time when clean drinking water was in short supply in Liverpool. It held two million gallons of water and was in use until 1997 when North West Water decommissioned it and gave it to the Development Trust who, to be honest, don't seem to be sure what to do with it.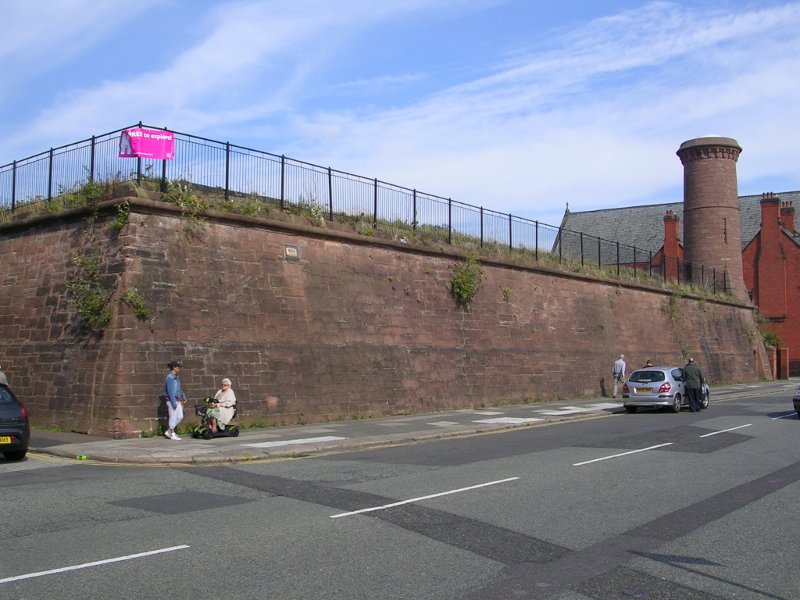 Inside is a massive space with a barrel vaulted brick roof supported on iron columns.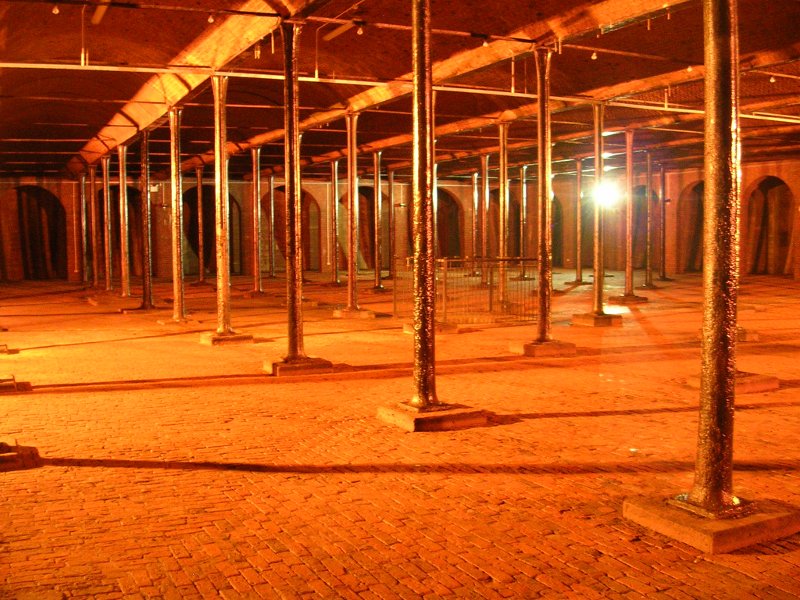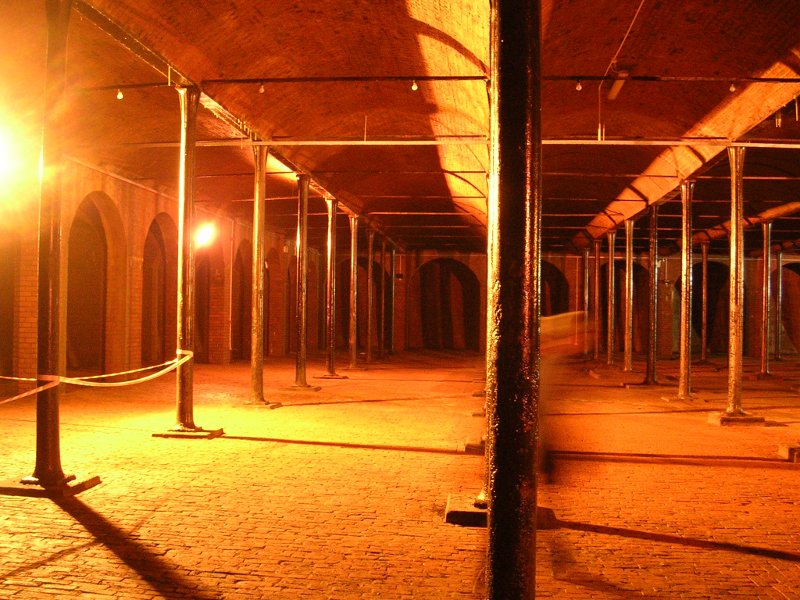 These are the outlet pipes. The valves were controlled from the roof, which was also the only access when the reservoir was in use, the ground level door we used being a modern modification.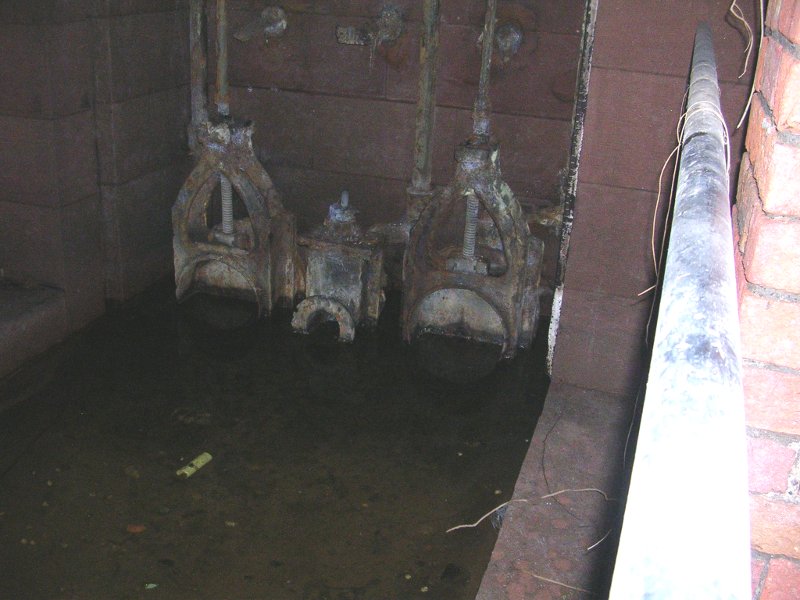 In the middle of the floor is this large hole which was not the normal exit for water but was an emergency drain. After an overloaded dam collapsed killing a number of people, all water storage sites were required to have a means of quickly releasing the water. Here, the water would have run down to the Mersey.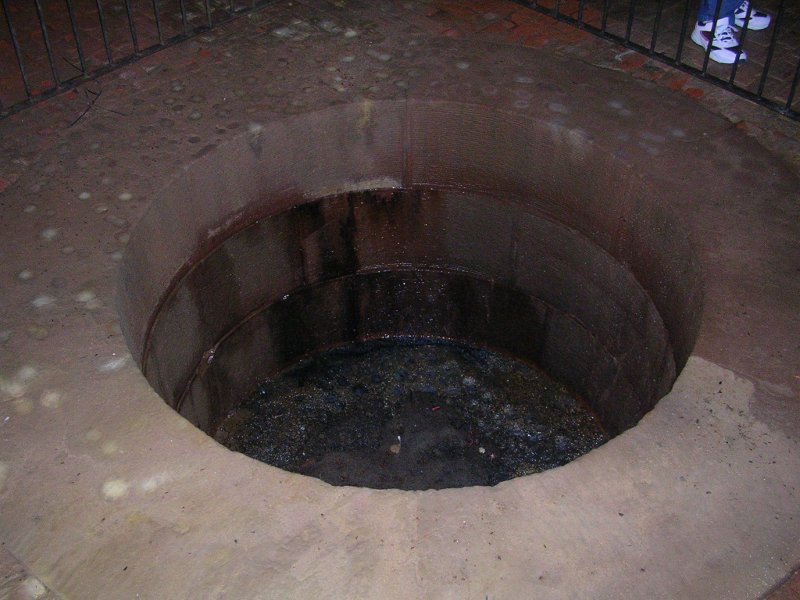 September 2015