Switzerland II
The base for my holiday was Brig, located in southern Switzerland at the end of the Simplon tunnel to Italy. Here's a typical inter-city train with the loco in the middle of the formation.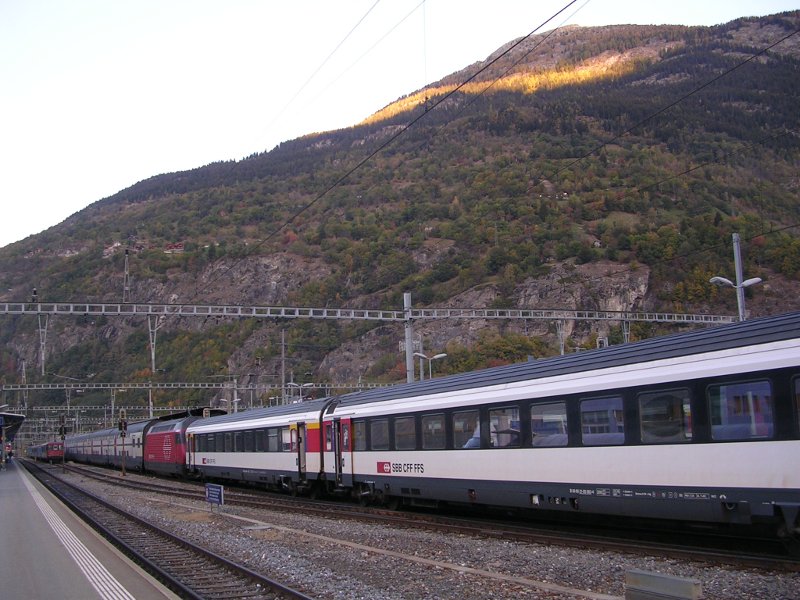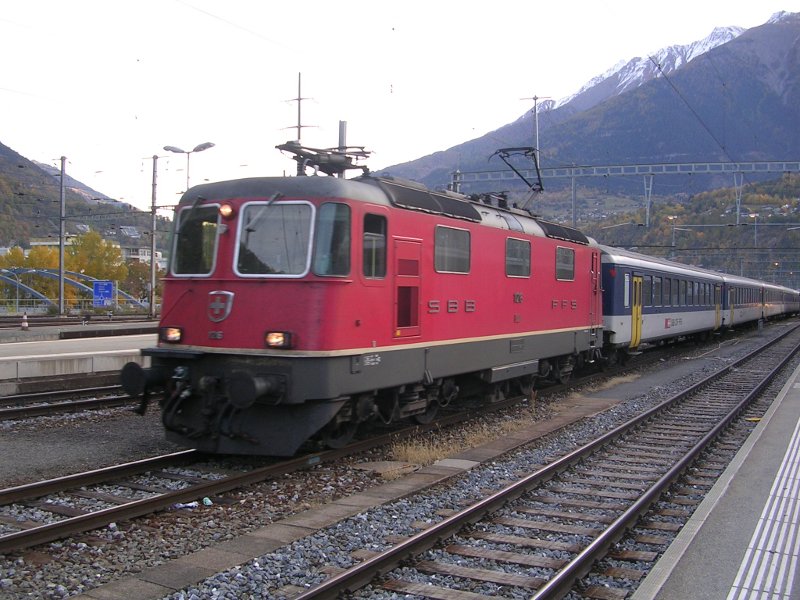 Metre gauge trains on the Matterhorn Gotthard Bahn stop in the station square.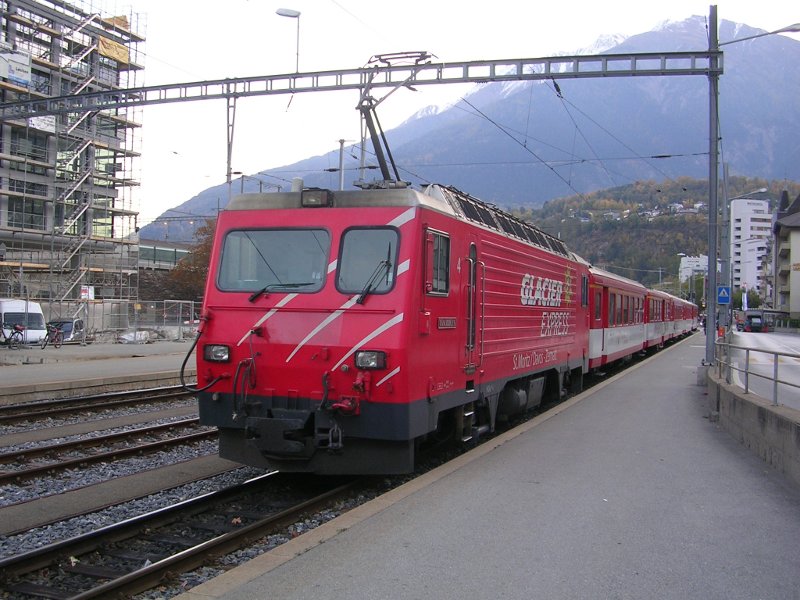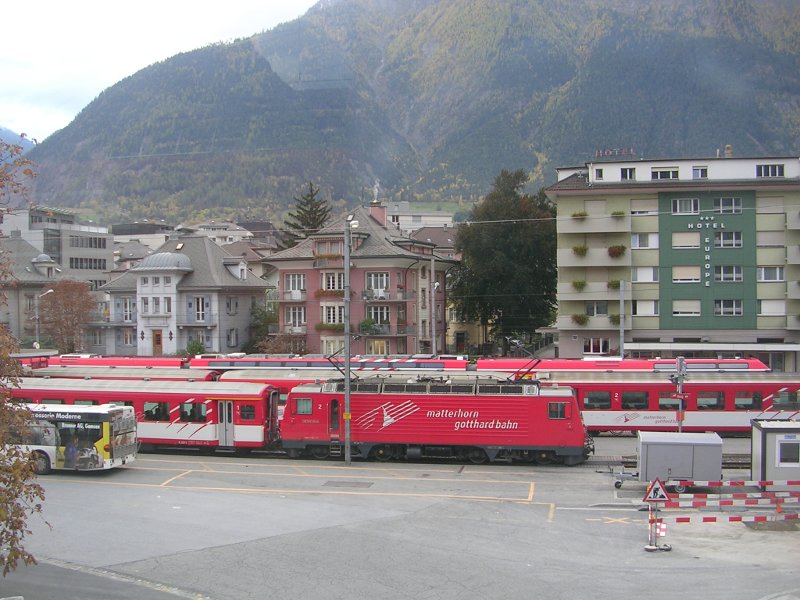 Brig has some interesting architecture although I didn't get much chance to see it in daylight as I was usually exploring the rest of the country from dawn until dusk!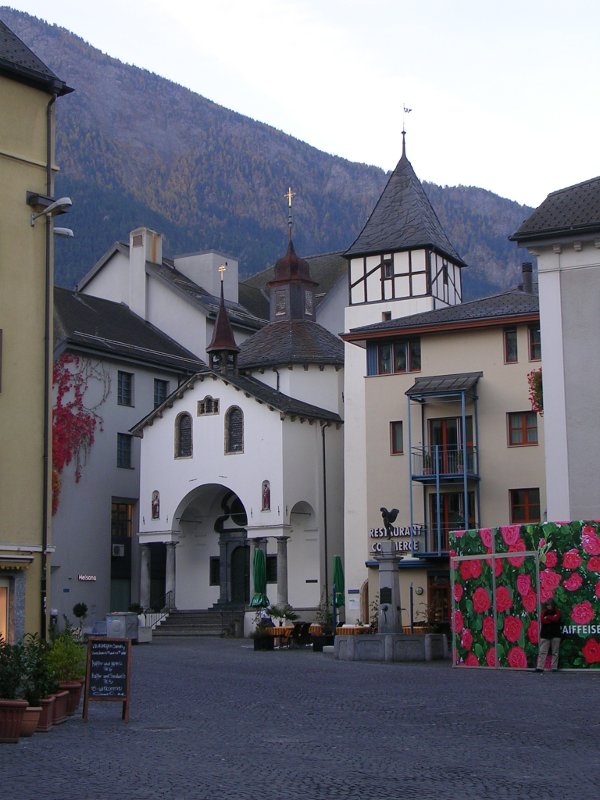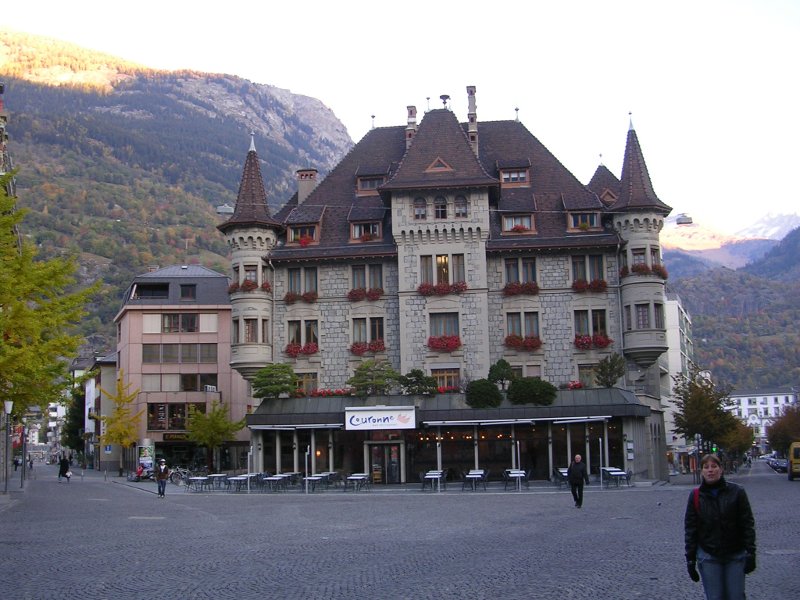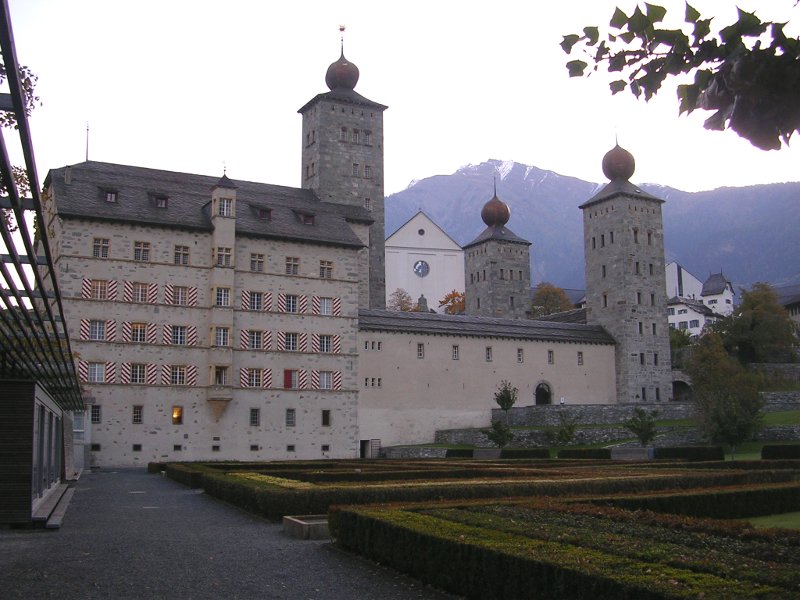 Just the other side of the station from the city centre is the Rotten River, the local name for what becomes the Rhone.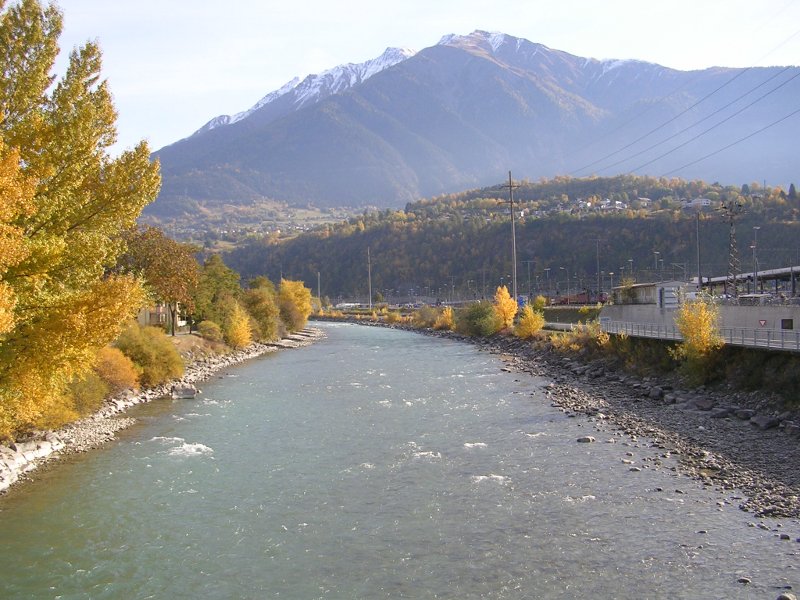 Italy
This modern Cisalpino train took me through the Simplon Tunnel to Domodossola in Italy, where I could observe Italian trains at work.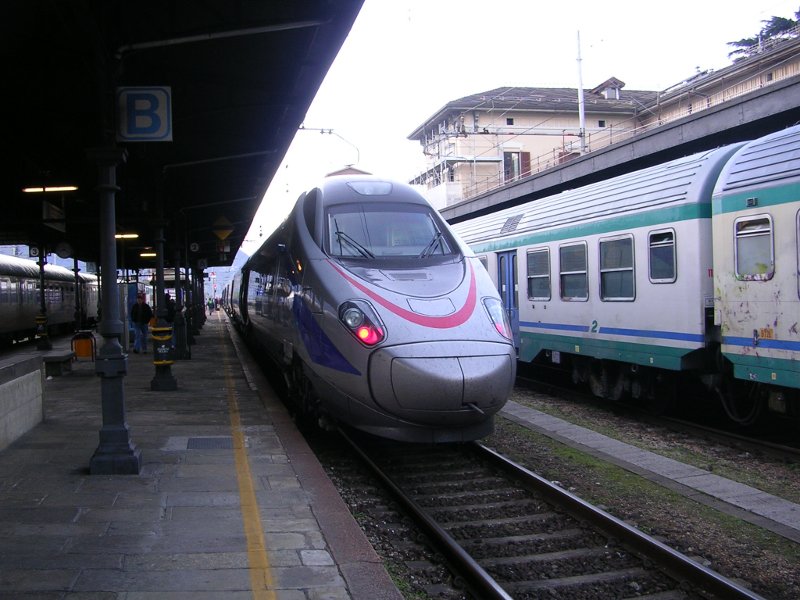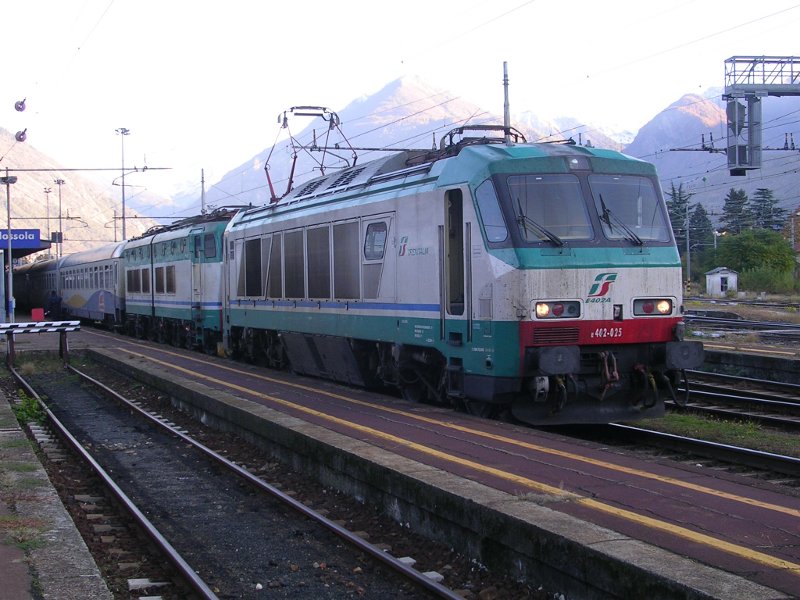 Hidden underneath the goods yard is the terminus of the scenic SSIF railway which runs to Locarno. Unfortunately both its terminal stations are in tunnel so I couldn't get a picture of the quaint little narrow gauge train in the sunshine.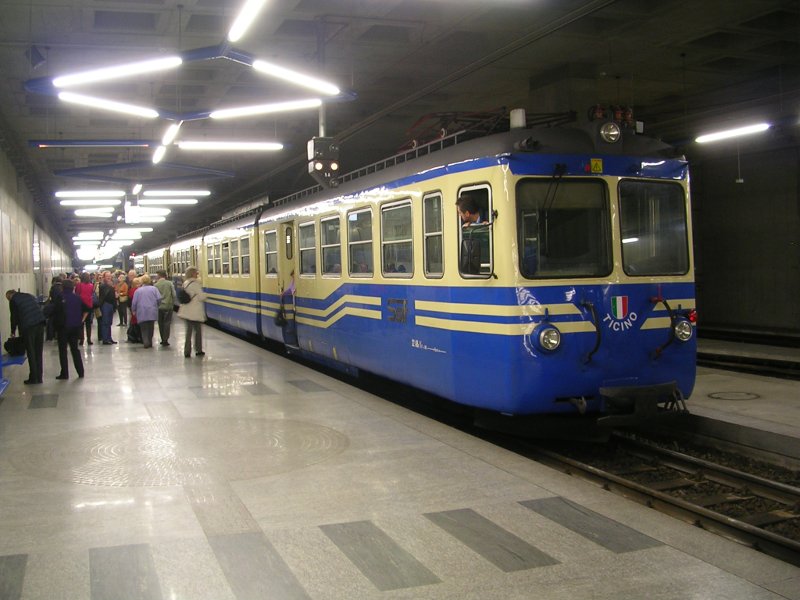 Locarno
Back in Switzerland, and a chance to look round Locarno, located on the shore of Lake Maggiore.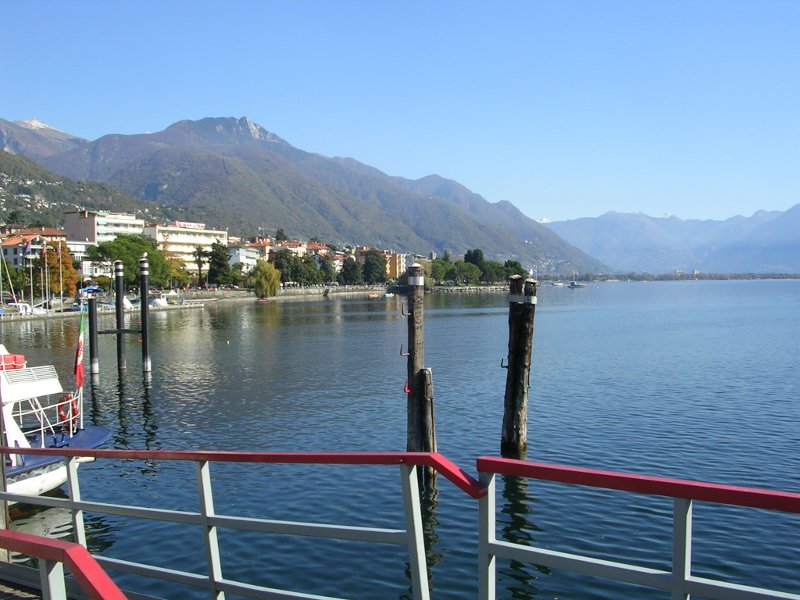 A funicular carries tourists up through the palm trees ...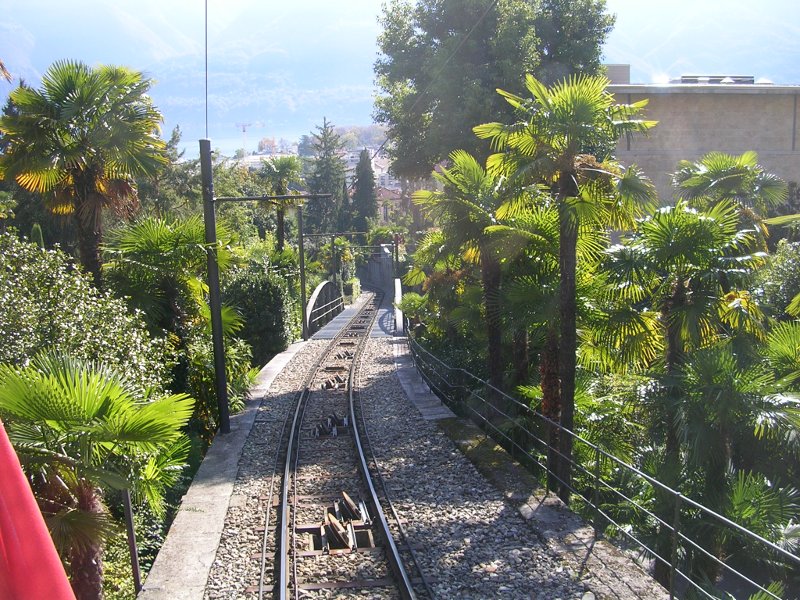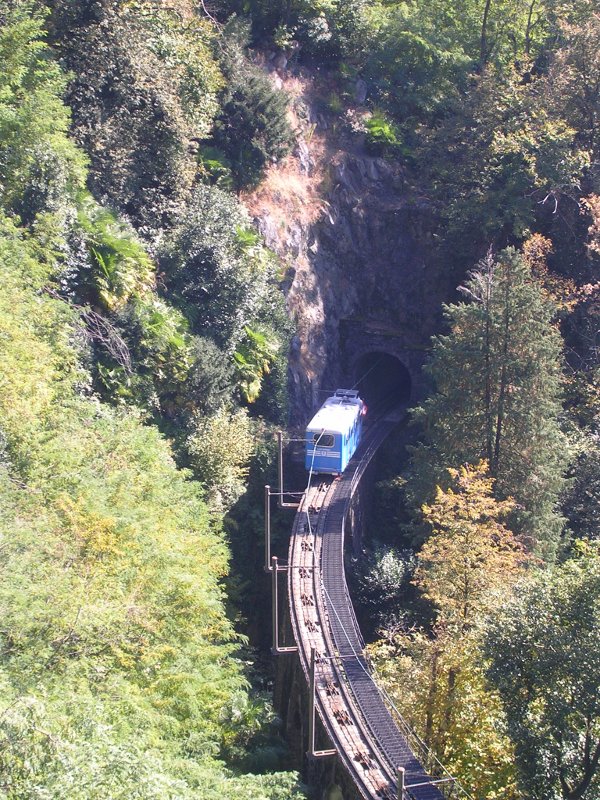 ... to visit the Sanctuary of Madonna del Sasso in Orselina, from where there are spectacular views of the city and the lake.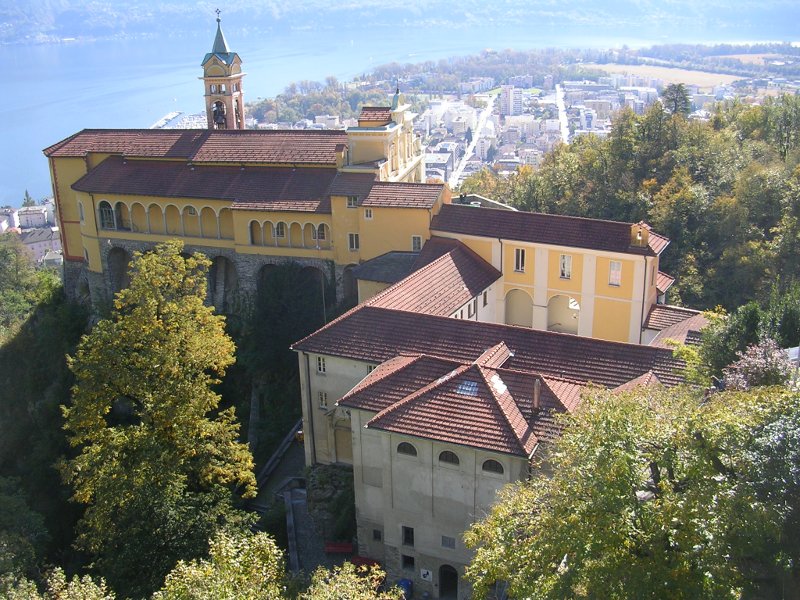 Back at the railway station.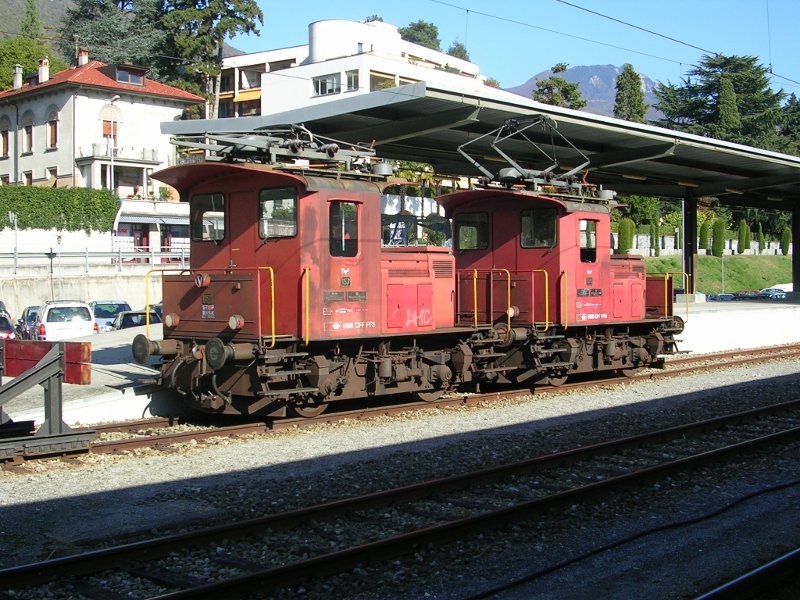 Lake Geneva / Lac Leman
My next outing was to Lausanne on the shore of the lake. I was intrigued by the "rack metro" shown on my rail atlas but it has been modernised and extended and now uses French-style rubber tyre technology.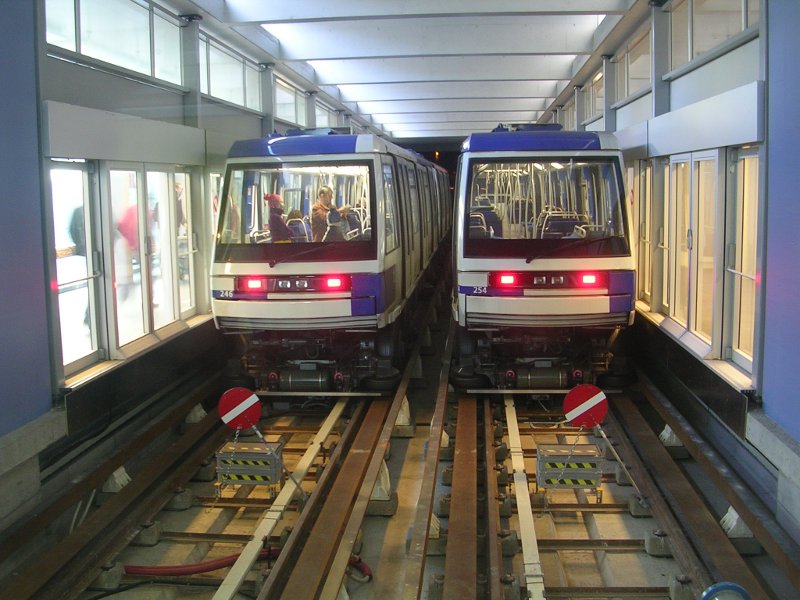 The metro took me down to the ferry terminal.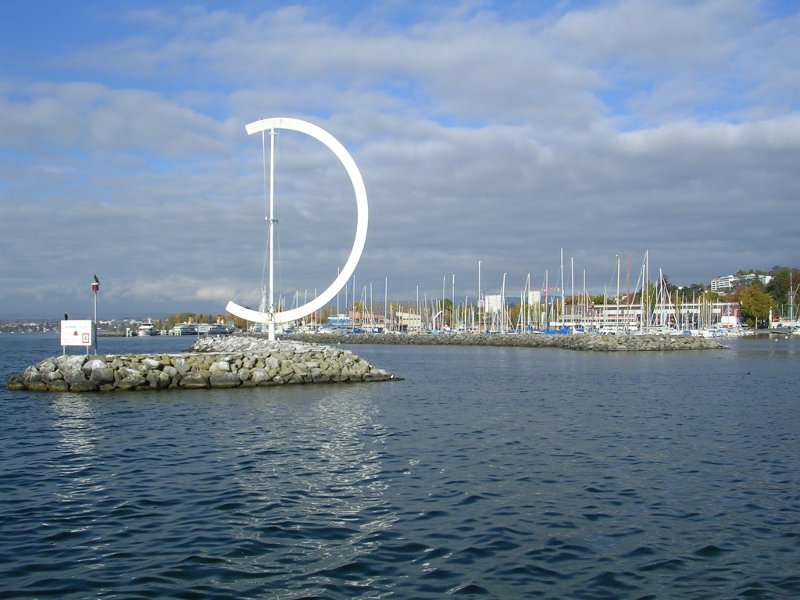 Ferry Leman arrives to take me on an international journey to Évian-les-Bains in France, all included in my Swiss Rail Pass. Neither ticket nor passport were checked on the journey!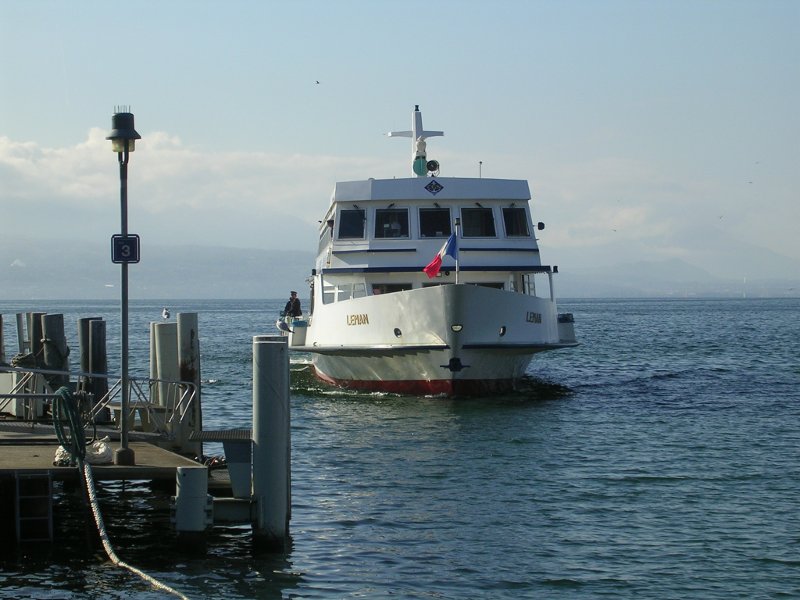 Évian is a sort of up-market seaside town.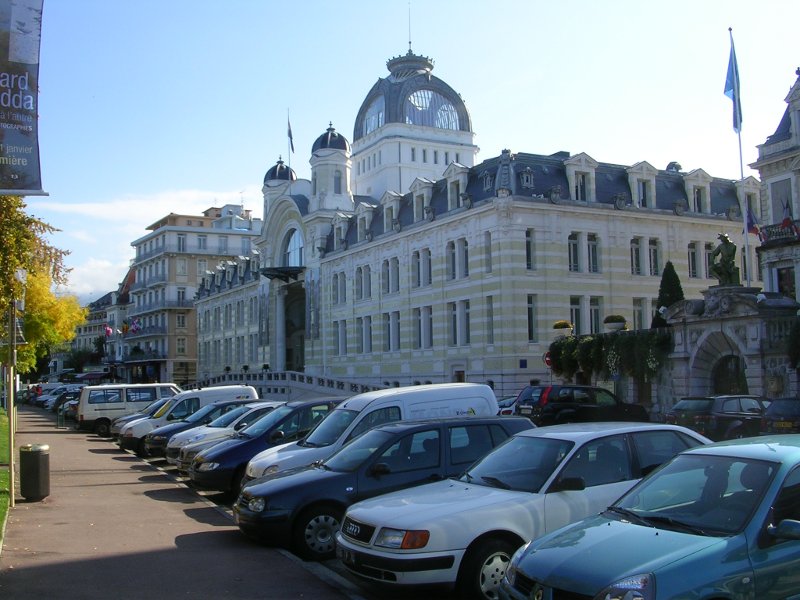 Sadly the free funicular advertised on the signs had closed for the season, so all I could do was peer into the bottom station.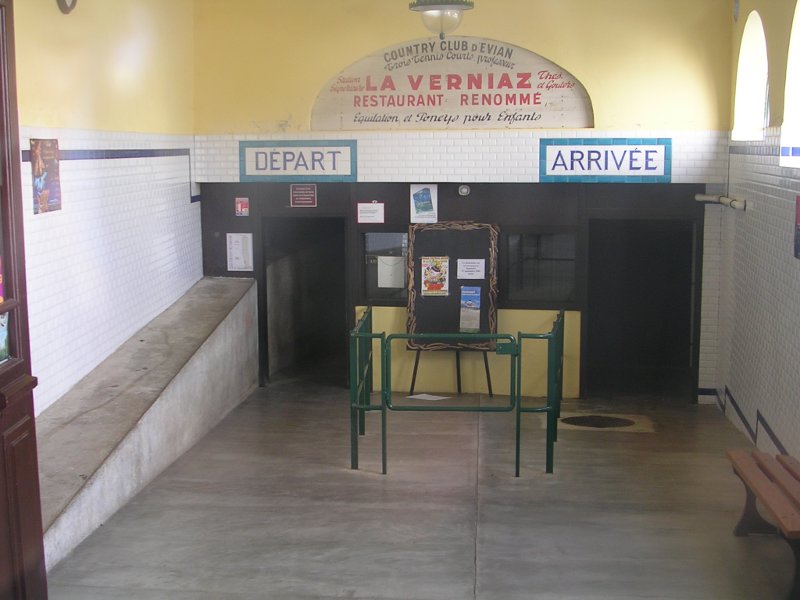 October 2009

Swiss pictures continue in Part III.