Postcards from Pittsburgh - February 2001
Click on each picture for a larger version.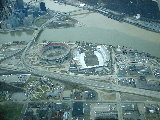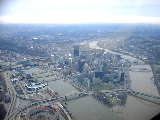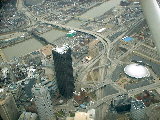 Downtown Pittsburgh from Above
Another excursion by air - this time we took a trip around the downtown area to take some pictures. From left to right: The Three Rivers Stadium and the new football stadium, a classic view of the golden triangle, and on the right, the CSX tower and the Mellon Arena. In the last picture you can see my place of residence, the "square building with a hole in it" right in the middle of the picture. I would like to add a note of thanks to the controllers at Pittsburgh International Airport who were happy to take time out from directing Jumbos and 737s to watch over me as I flew in their airspace over the City.
For more pictures of Three Rivers Stadium, see my Demolition page!
4 February 2001
---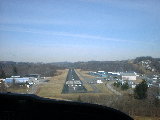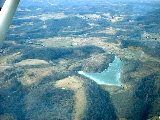 Flying Again
Southwards this time, over rolling countryside and frozen lakes to the pleasant little field at Fairmont, West Virginia for a sandwich and coffee in the local diner.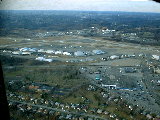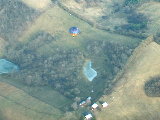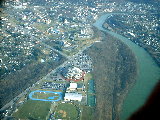 On the way home we passed over the Arena at Morgantown and a hot air balloon, before reaching home at Allegheny County Airport. My thanks to Dave, my photographer for the trip.
11 February 2001
---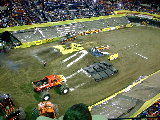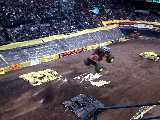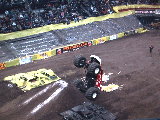 Monster Trucks!
A Saturday night out in the Mellon Arena for a Monster Truck show. We saw these entertaining vehicles climbing over cars, jumping off ramps, and in one case getting stuck standing on its rear!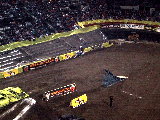 The show also included jumping motor bikes.
Thanks to Pete and Dave for providing the photos, taken under difficult lighting conditions.
4 February 2001