Go Superlambananas 08
The original SuperLambBanana sculpture arrived in Liverpool in 1998, and has featured on these pages before, in 2003. For the Capital of Culture year she was joined by 120 or so smaller versions, each one individually designed by artists, local community groups and companies. They were scattered at various locations around the City, making it difficult to see them all, but for just a couple of days many of them were herded together on St George's Plateau ready to be sent to the slaughter- auction house.

Speaking personally, I thought this was the most interesting and enjoyable of all the events of Capital of Culture, and it is perhaps a shame that a more permanent exhibition could not be arranged. On the plus side, a large sum of money was raised by auctioning off the flock, and many of them are still visible at their various new homes.

The original sculpture had a ten year display licence after which it must be returned to the sculptor, but happily he has agreed to create a replica for permanent display in Liverpool.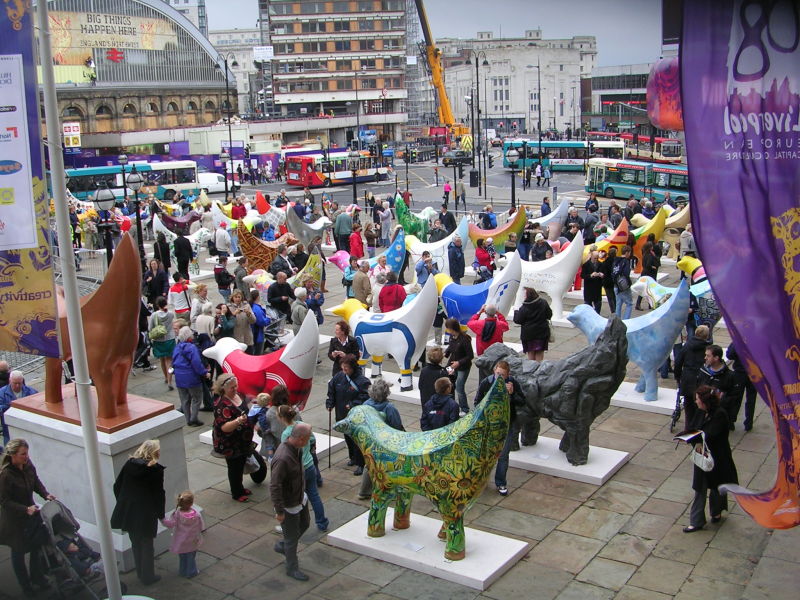 68. The Best Of British


99. Peel


28. Rocksy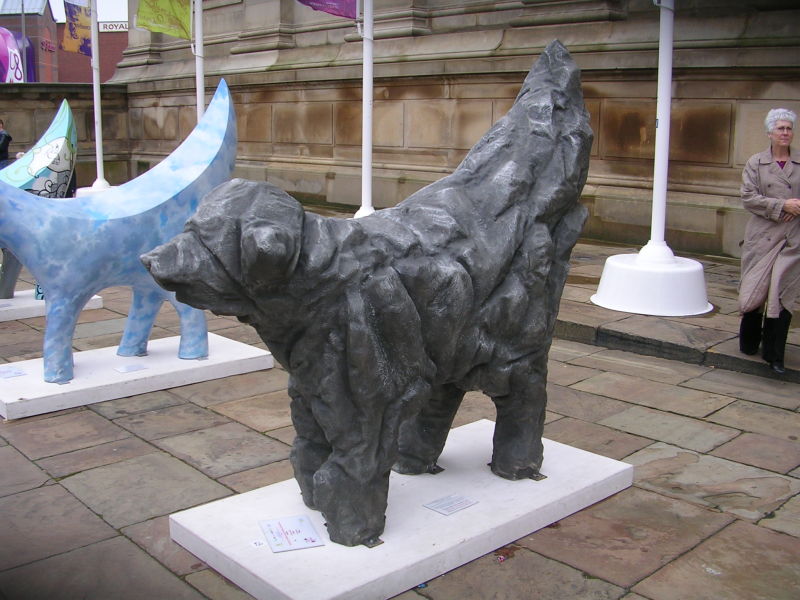 53. Baa Baa Braille Sheep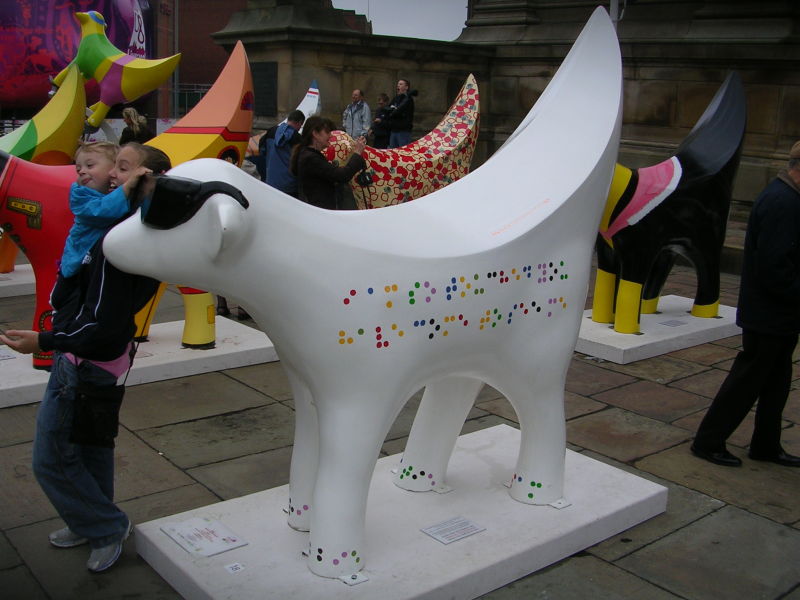 86. Roy G Biv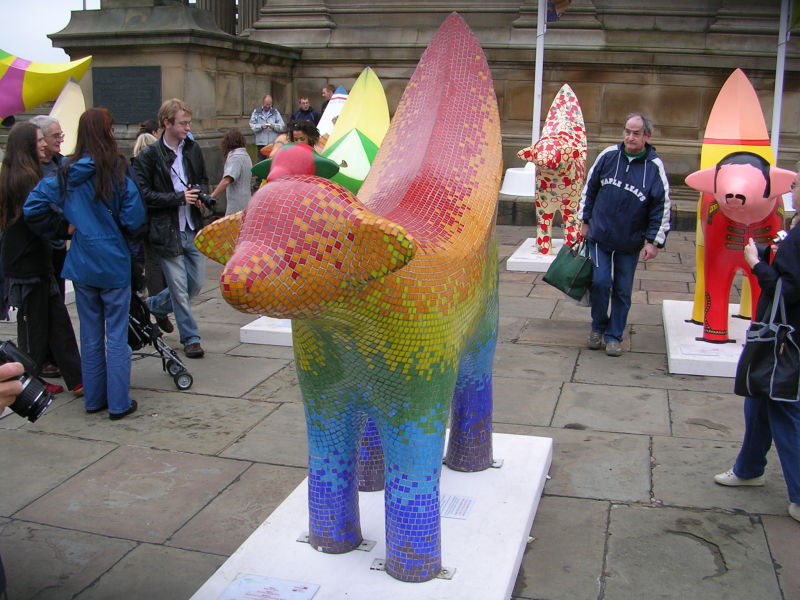 34. Lambline


102. Bloomin' Lamb Banana (Petal), and LambMapBanana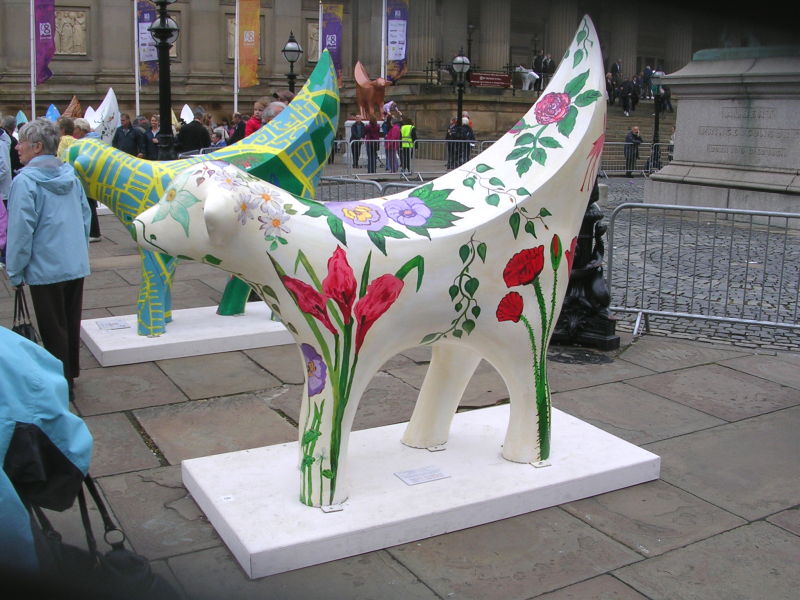 19. Mona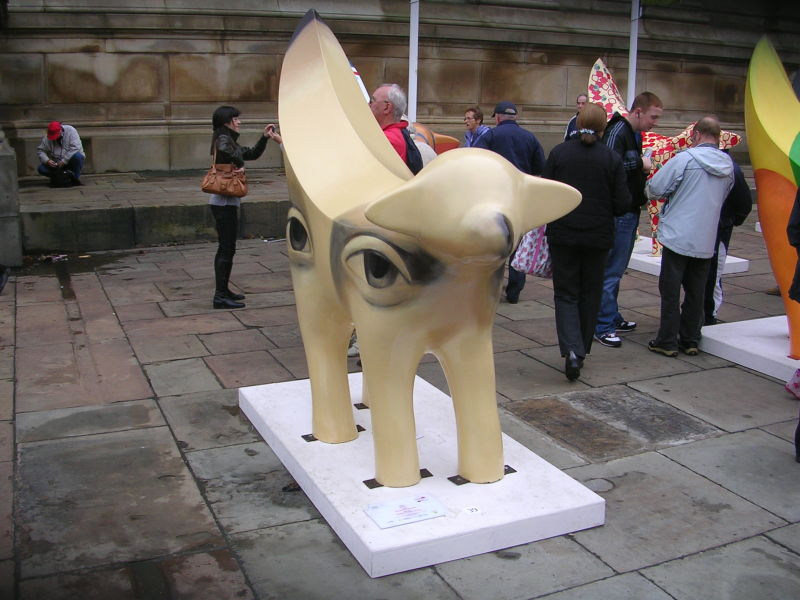 42. Superfitbanana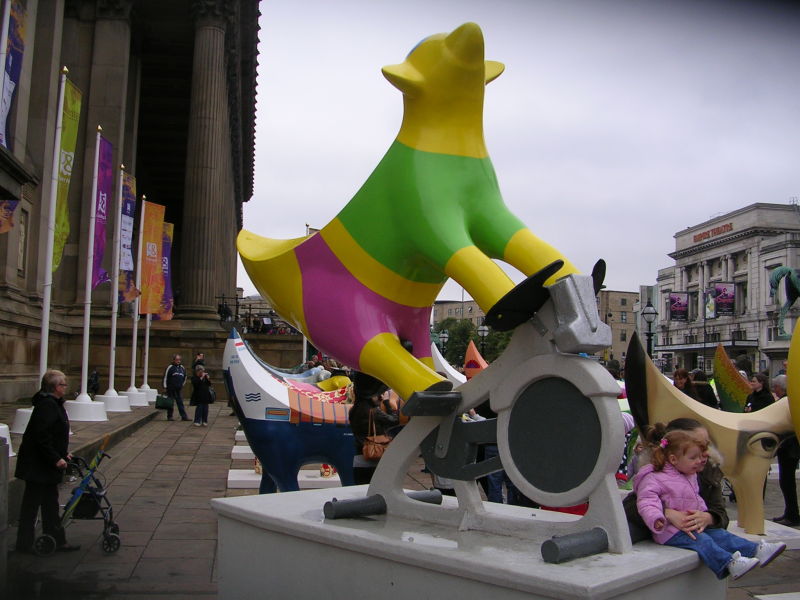 56. Push Me Pull Ewe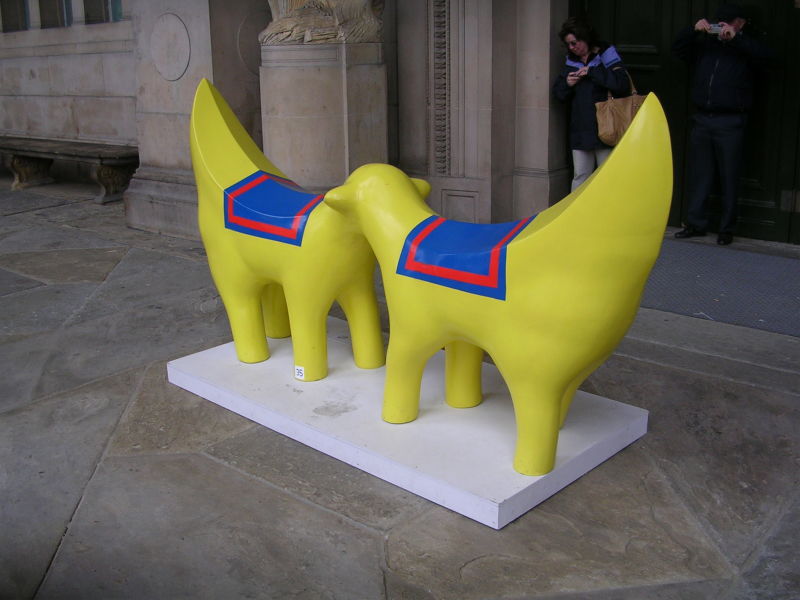 54. Green Lamb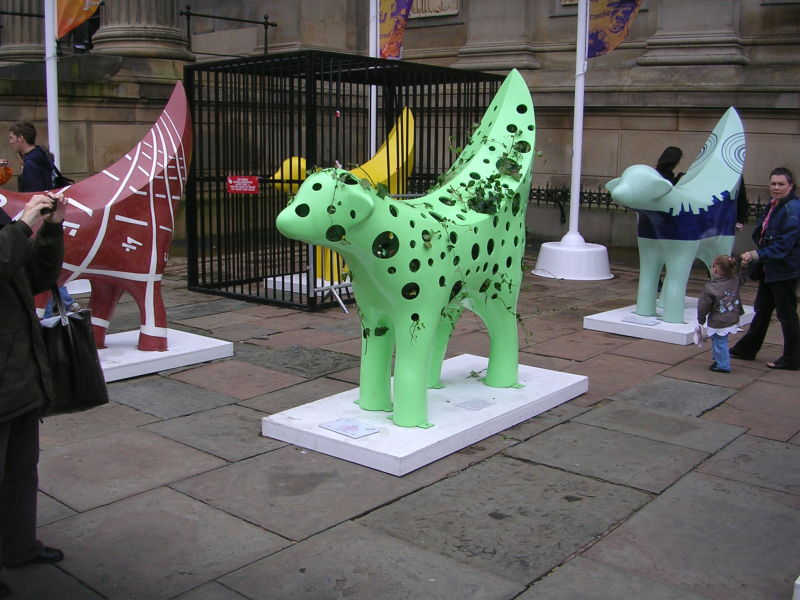 114. Superstegbanana


122. Tiger In The Woods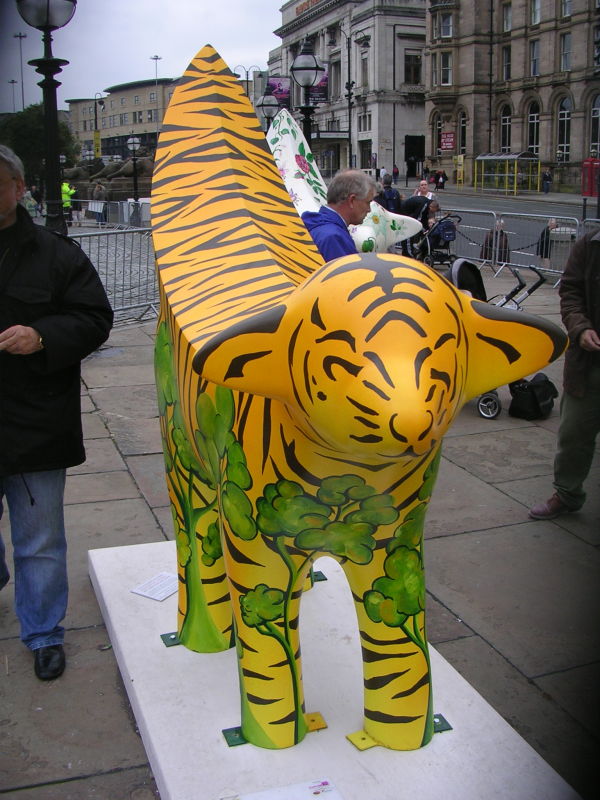 95. Super St Domingo Lamb Banana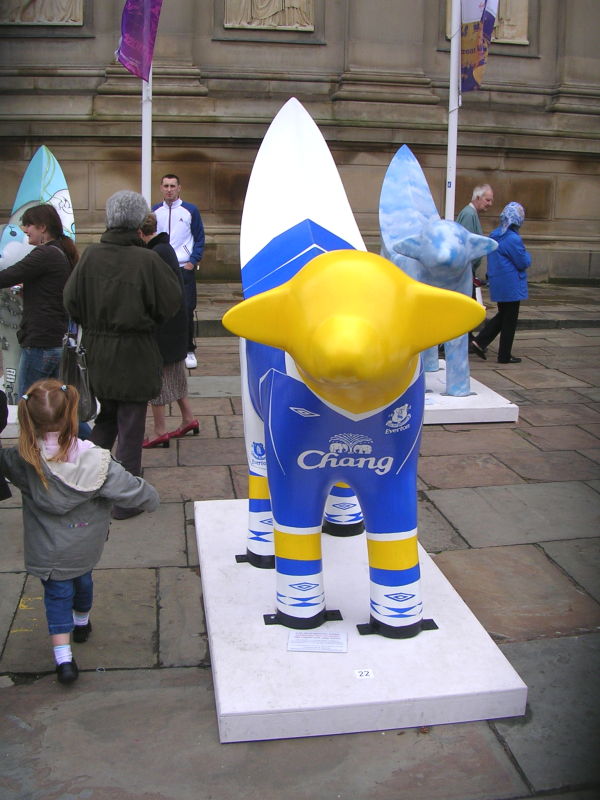 20. Supergrassbanana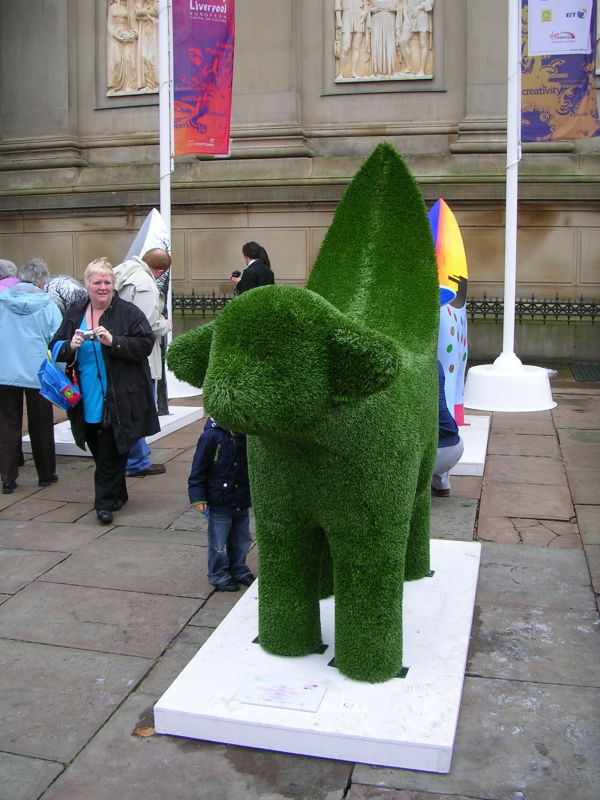 September 2008
Of course, the exciting climax of the event was the brief visit of a rare live lambanana to Liverpool. Unfortunately I missed my chance to see her but here's a few clips of news footage:

P.S. Not really an important point, but the original mother is spelt SuperLambBanana, while the flock have only one b and one capital - Superlambanana.