Switzerland III
Ste. Croix
I took a pleasant branch line trip on the metre gauge branch from Yverdon-les-Bains to Sainte Croix.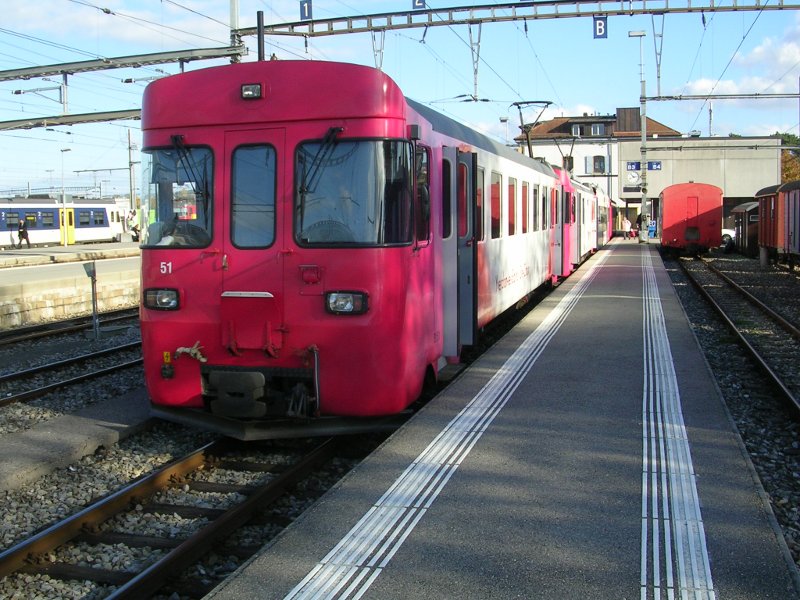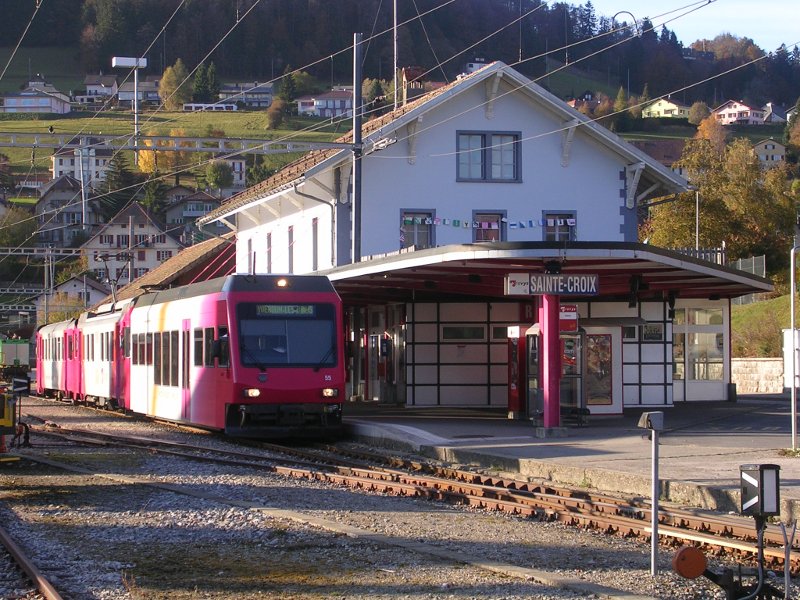 Back at Yverdon, these strange things are used to carry standard gauge freight wagons on the metre gauge line, they are loaded by use of special ramps.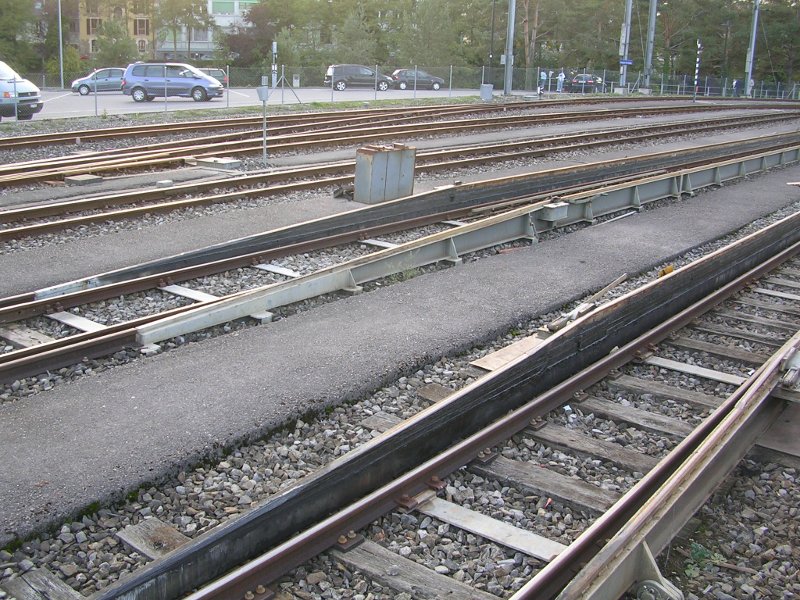 Crans Montana
The longest funicular in Switzerland (4km long, 932m up) carries you up to Crans Montana, famous resort for skiers and golfers and home of the Alpine Clinic and of Roger Moore. The funicular has a number of intermediate stops, but alternate services run "express". When it stops there's a large amount of bounce on the 4km cable!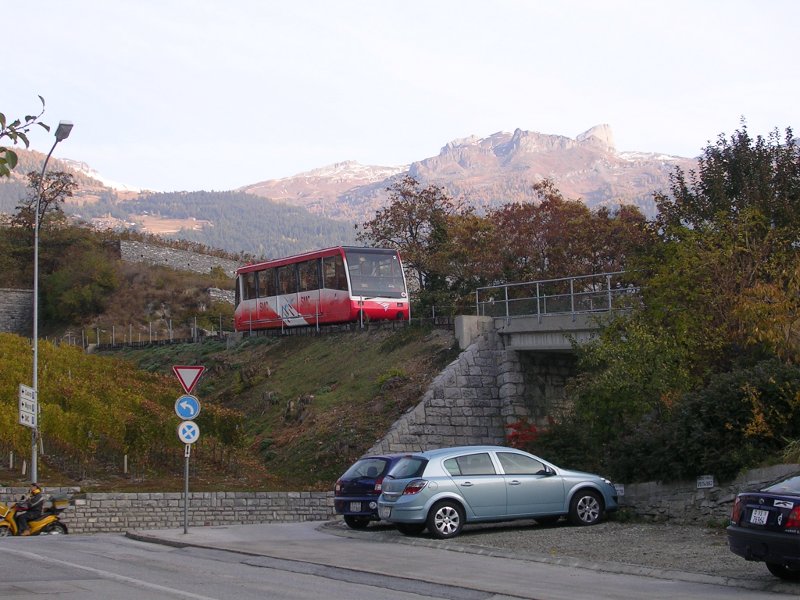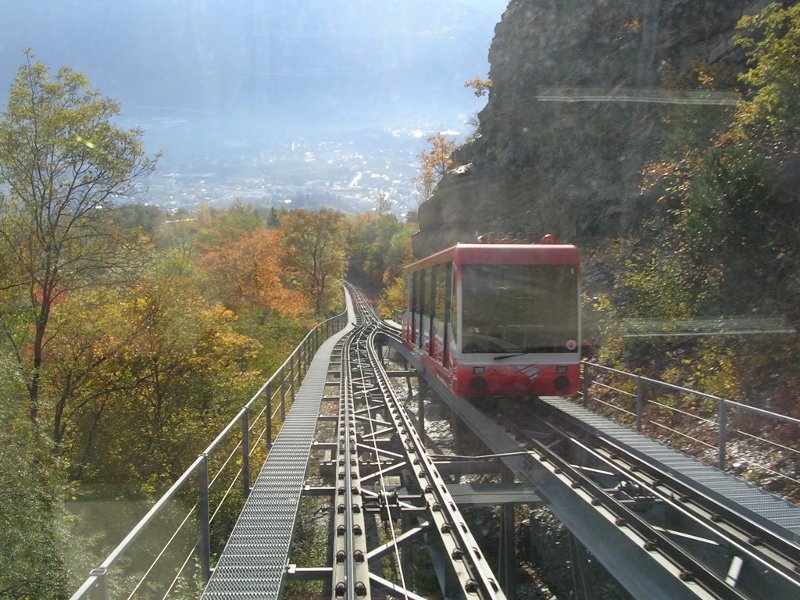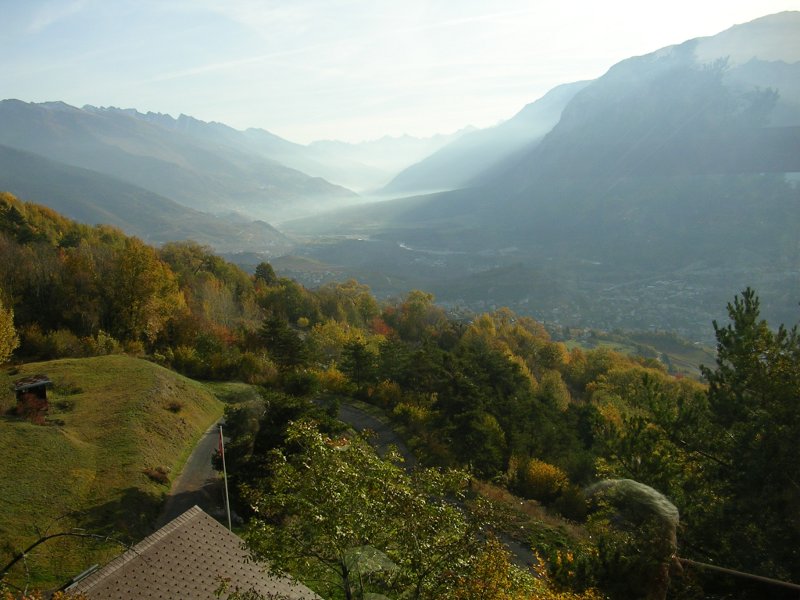 At Montana I found these brand new luxury apartments built in traditional style.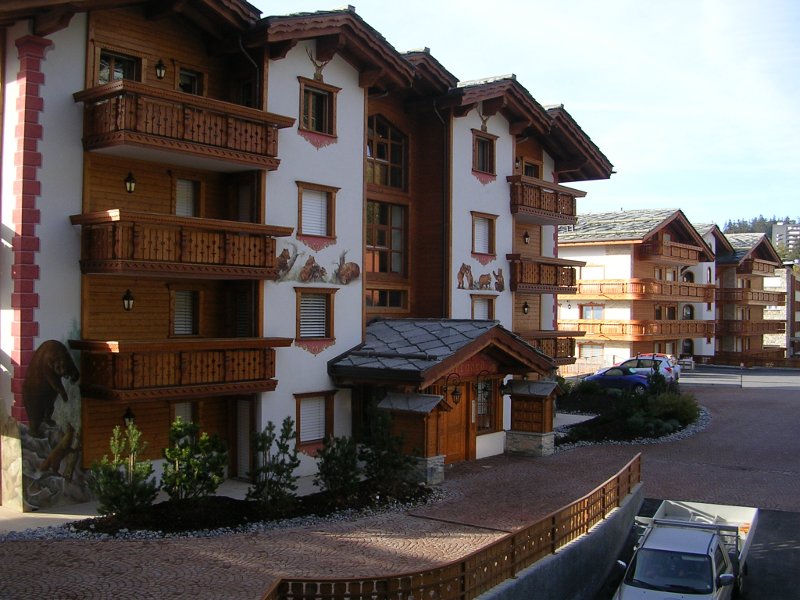 Matterhorn
A trip to Zermatt to see the Matterhorn begins in the station square at Brig.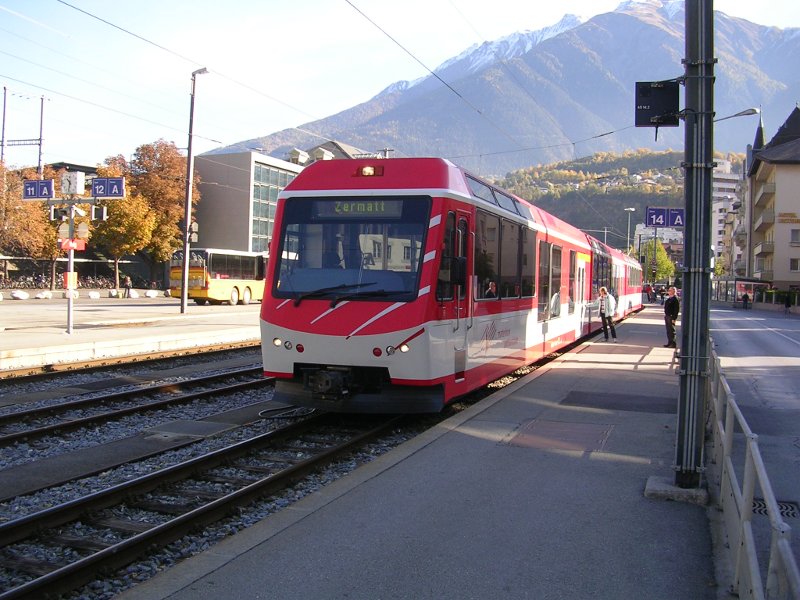 After a scenic trundle up the valley, the Matterhorn suddenly appears.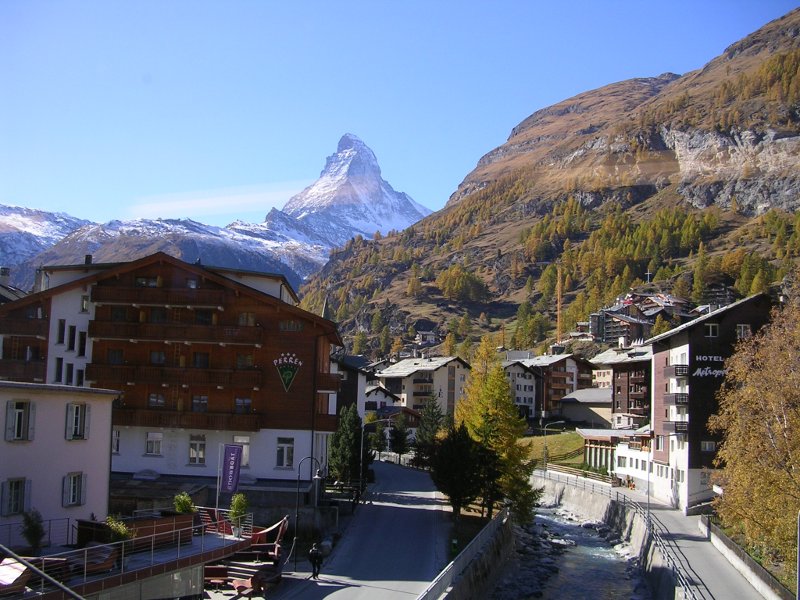 Arriving at Zermatt I headed round the corner to the Gornergratbahn, the highest open-air railway in Switzerland, to take me up to 10,000 feet.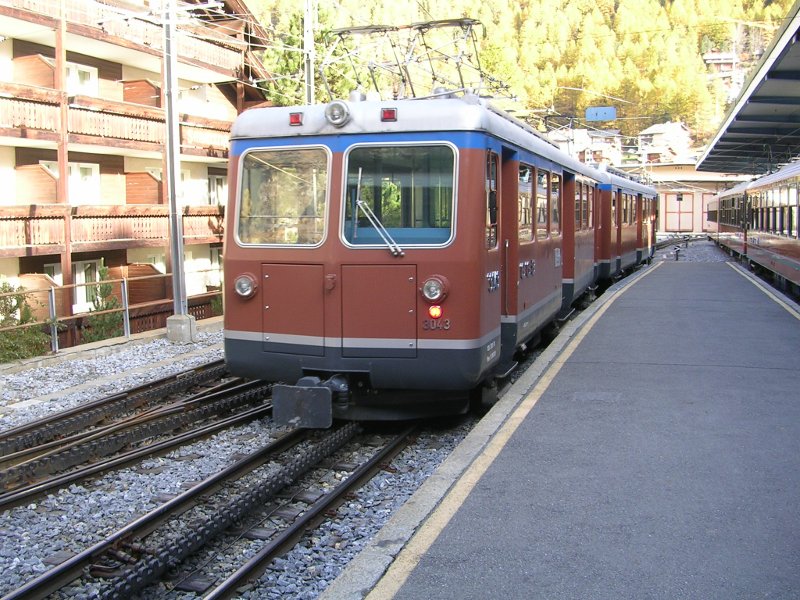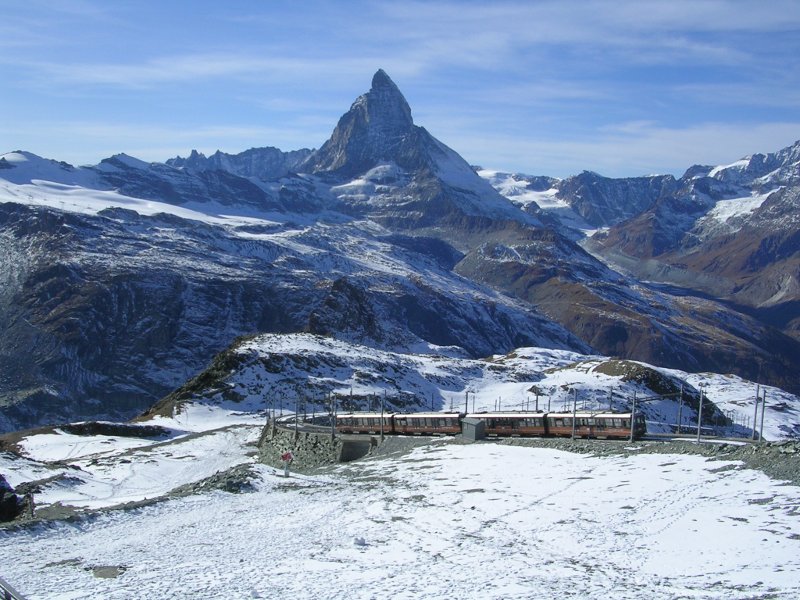 Once at the top, lots of snow and stunning views. (And the highest beer I've ever had - if you don't count airliners - not to mention a very tasty gulaschsuppe.)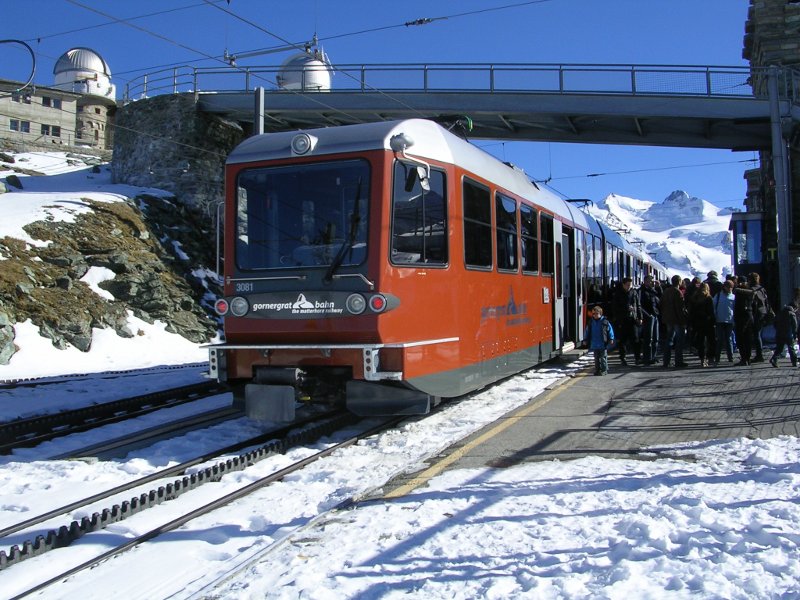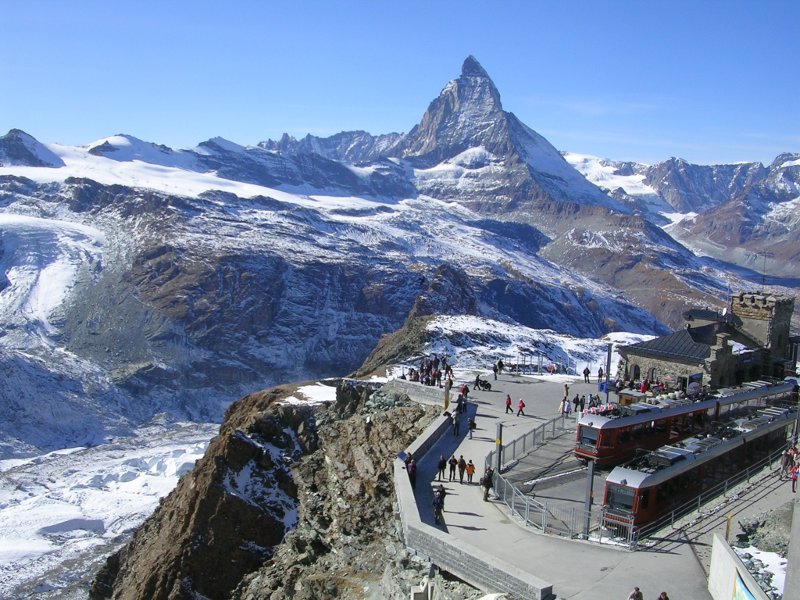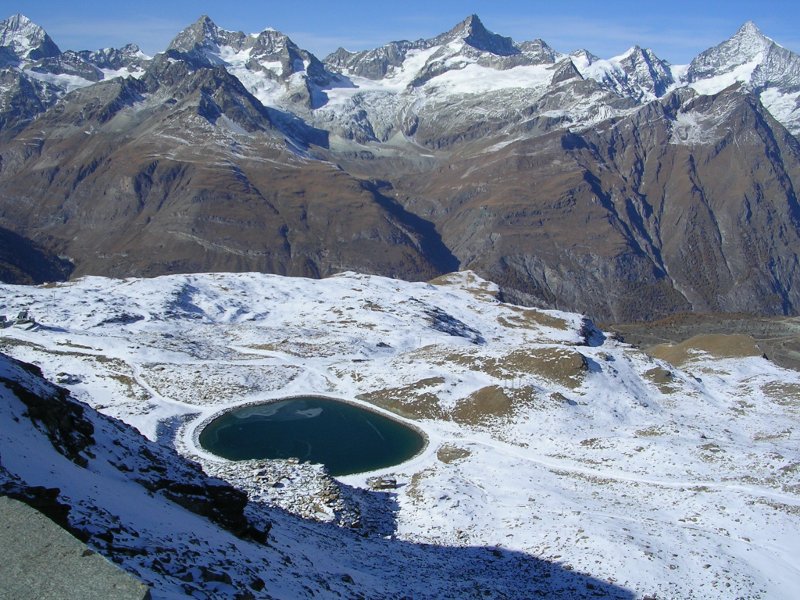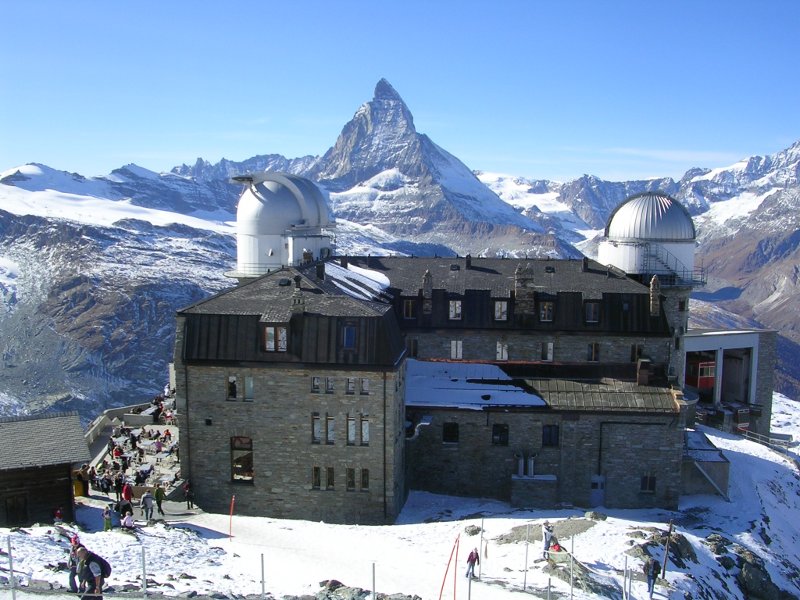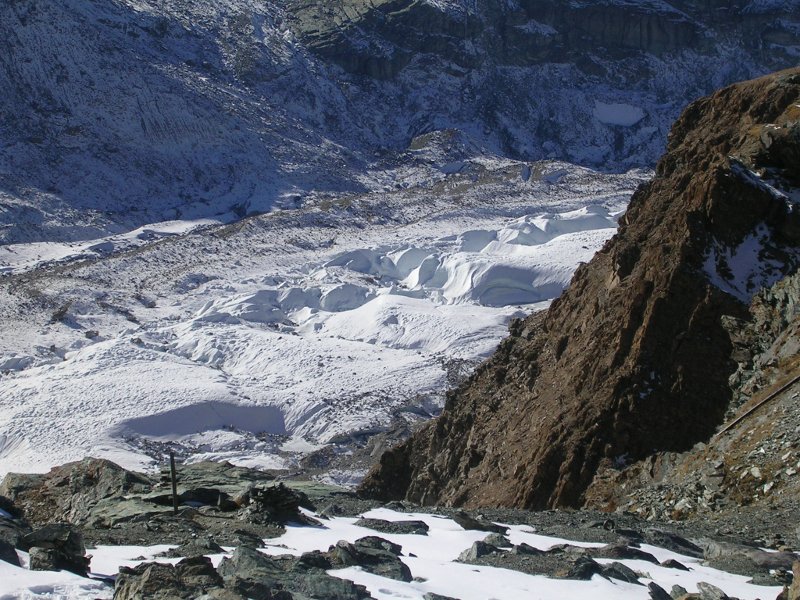 Back down in Zermatt I found a totally tourist-oriented town of cafes, restaurants, bars (I recommend The Brown Bear) and souvenir shops. Zermatt has banned cars and buses and the only vehicles on its streets are little electric ones carrying tourists' luggage or supplies for the shops. Visitors arriving by coach or car go to a terminal one stop down the railway line from where shuttle trains bring them to town.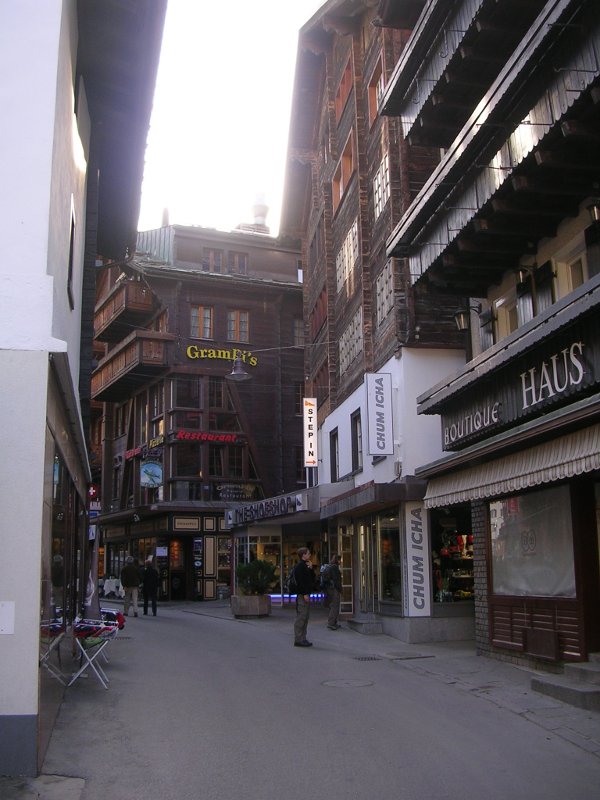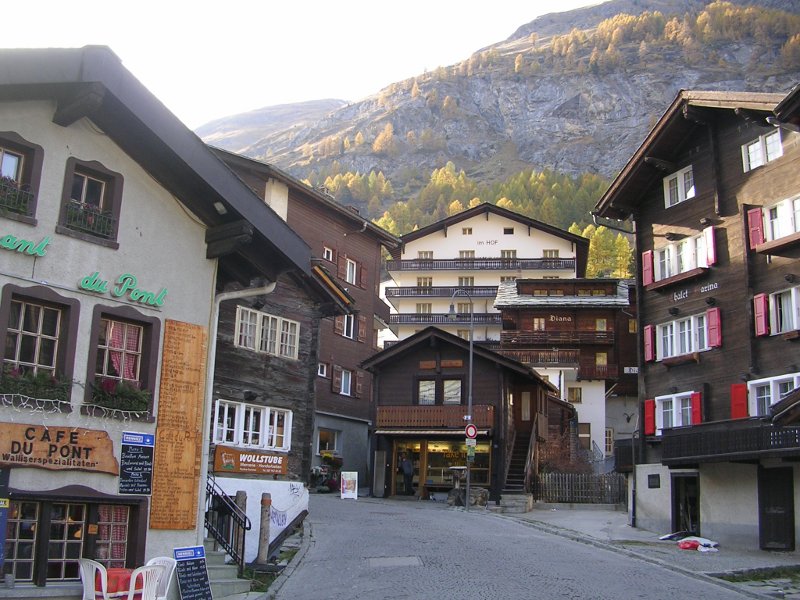 Leysin
Another day, another rack railway! A network of lines runs into the hills from the main line station of Aigle, I chose the line to Leysin which starts by running along the middle of the main shopping street in Aigle before entering the rack section and climbing steeply, providing more splendid views.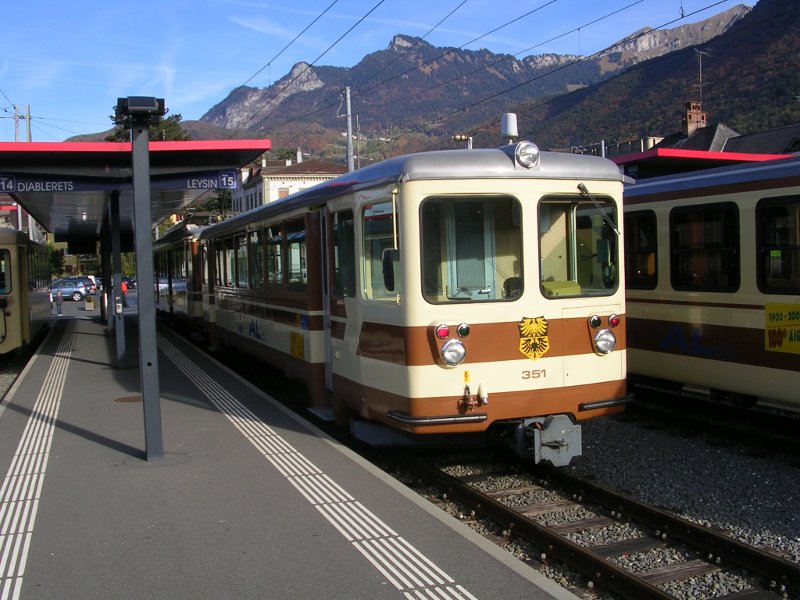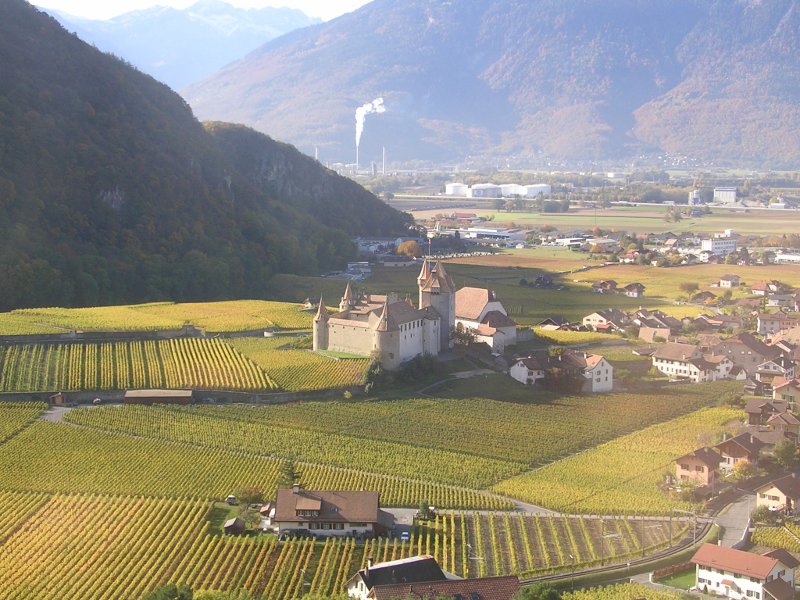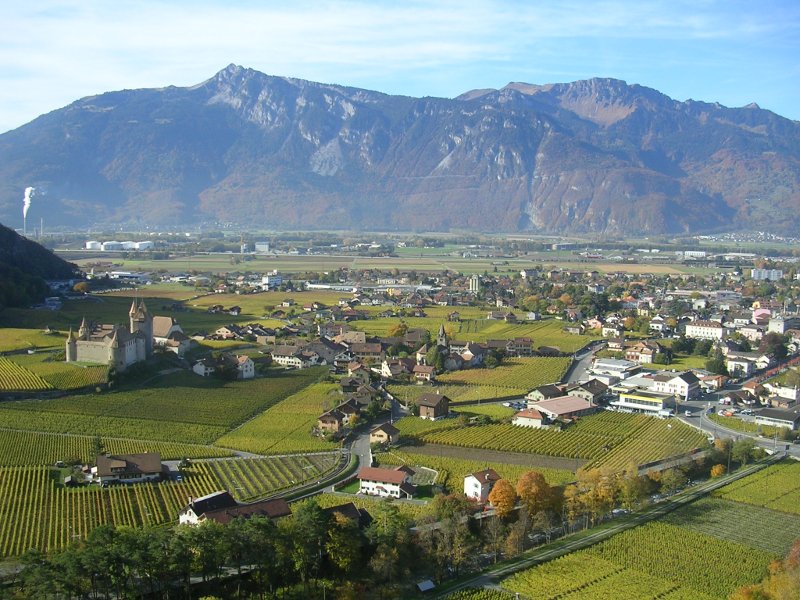 1 km higher, at the top the train calls at Leysin village and then carries on in tunnel to the terminus at Leysin Grand-Hotel, which turned out to consist of a closed-up station building, a back-packer's hostel and a building site.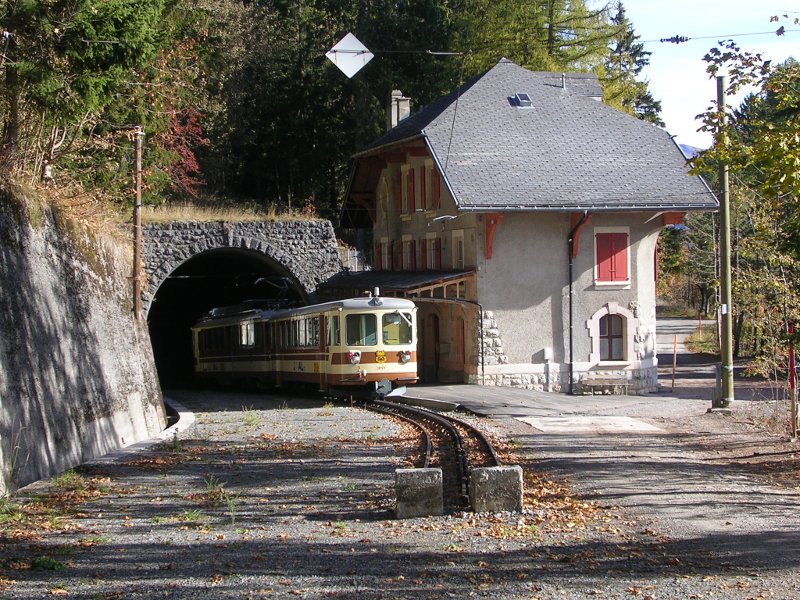 October 2009

Swiss pictures continue in Part IV.