Postcards from Iceland
Reykjavík
Arriving in late February, one's first impression of Iceland, and Reykjavík, is that it is all a bit grey. Here's a few of the sights in the compact city centre.
This sculpture is found on the waterfront. It's called Sólfar (Sun Voyager) and is made of stainless steel.


The Fríkirkjan stands on the shore of Tjörnin ("Pond").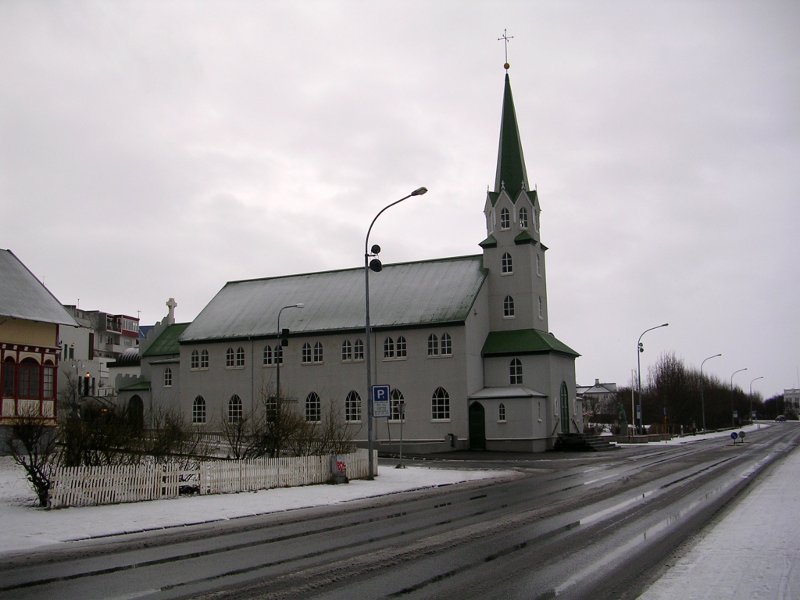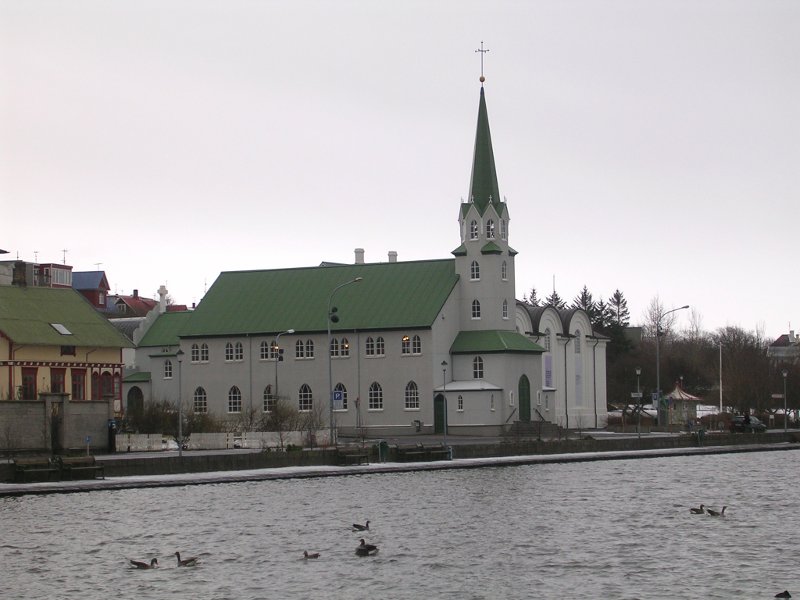 A colourful building with the traditional corrugated iron construction.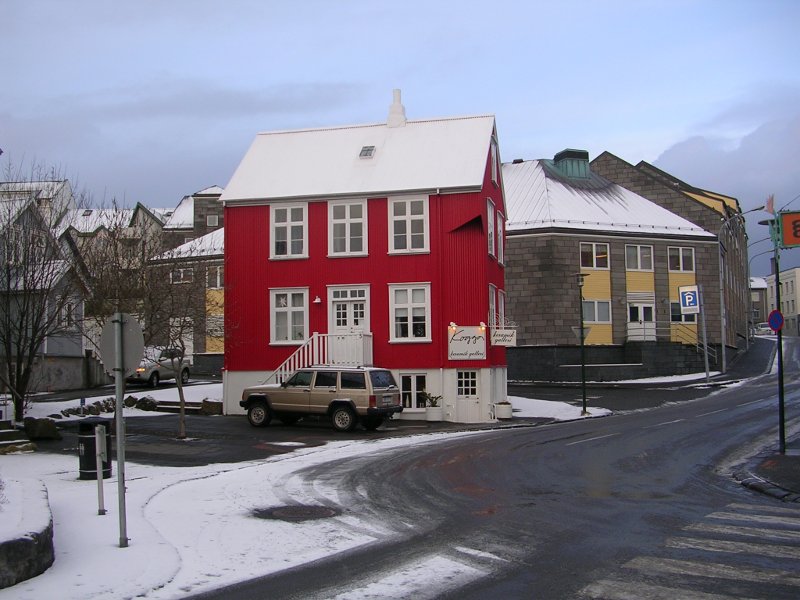 This is Stjórnarráðshúsið (Government House), Iceland's equivalent of Number Ten.


The most common birds in the city seem to be starlings and redwings which are quite tame and happy to pose for photographs. I think this is the first city I've ever visited where there didn't seem to be any sparrows?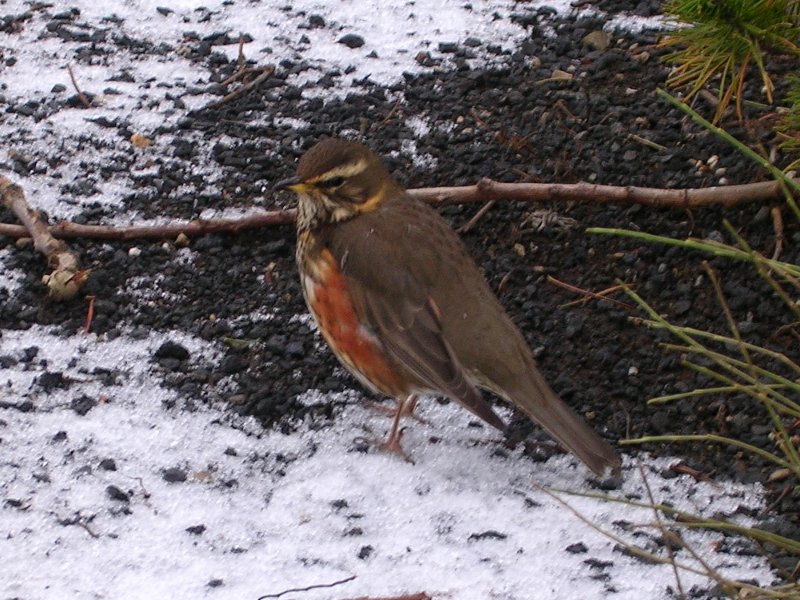 A brief burst of sunshine and a less grey than usual shot of the waterfront. And then, from about the same place, a view across the water to Mount Esja.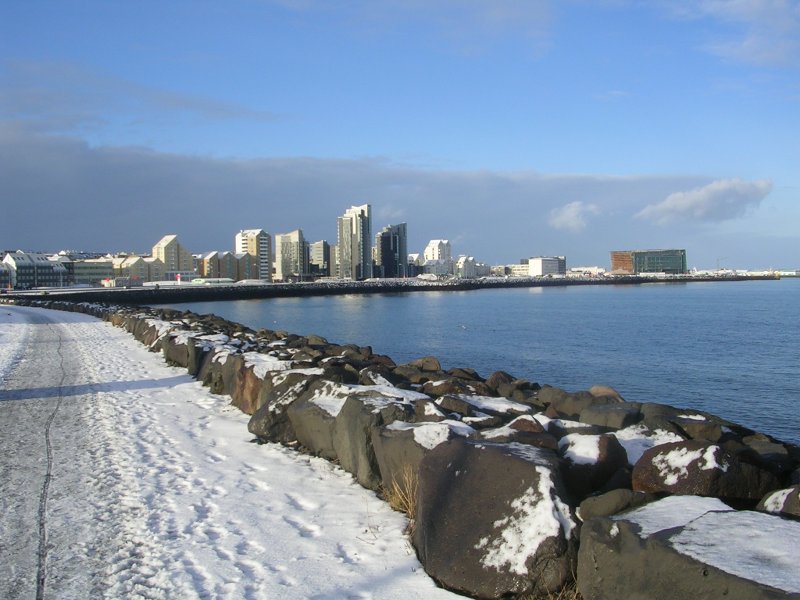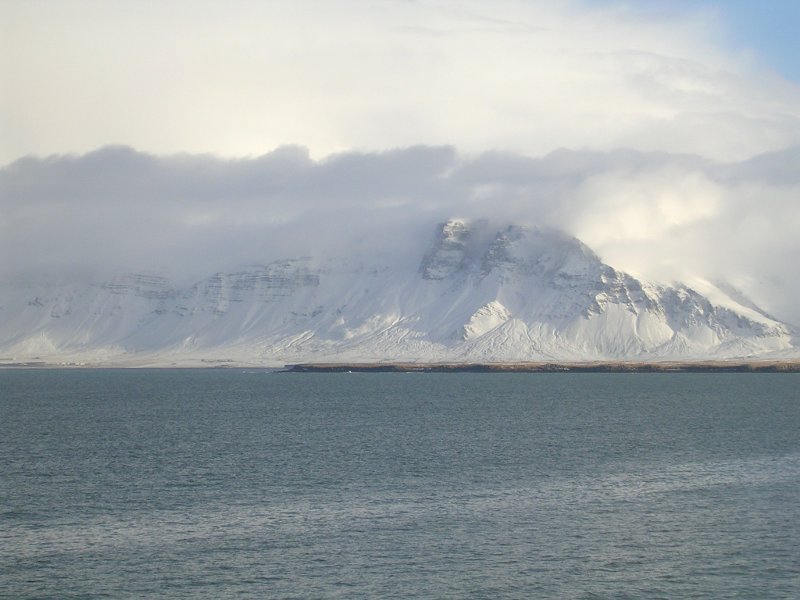 Reykjavík is apparently famous for its hot dogs, and this unprepossessing shed (Bæjareins bestu "The town's best") is the most famous supplier of this delicacy. Actually the hot dog was rather good, although a bit sweet for my taste - reminded me of those horrible corn dogs Americans are so fond of.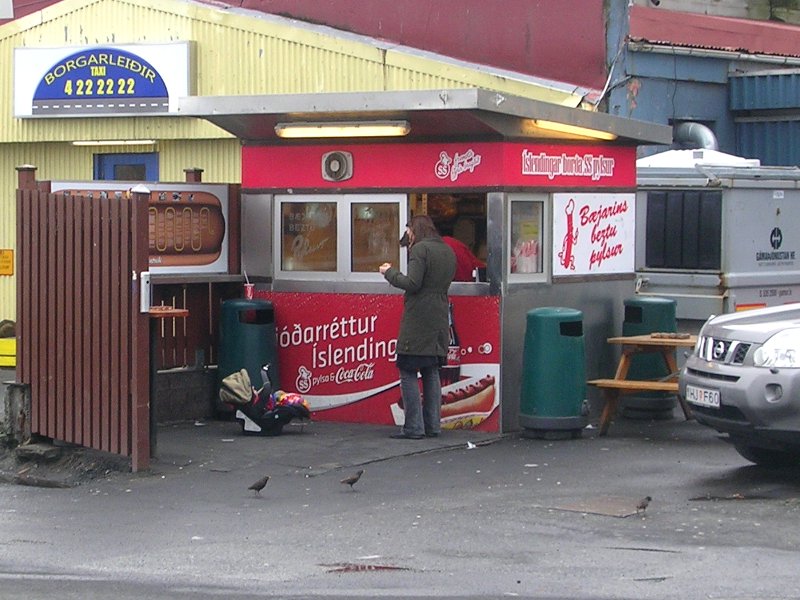 On the central town square (Austurvöllur) stand the Dómkirkjan, Iceland's national church; and the Alþingishúsi&eth or parliament house where Iceland's government sits.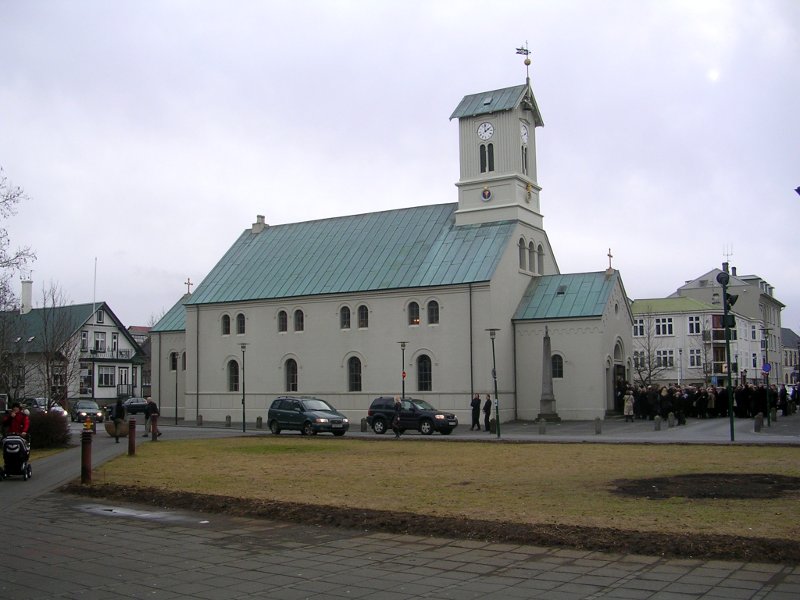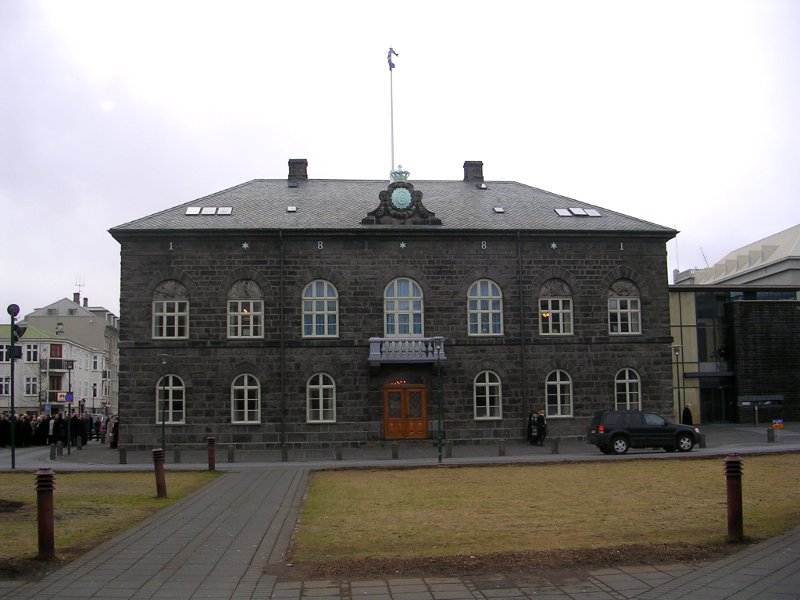 I found this pretty terrace on a side street near my hotel.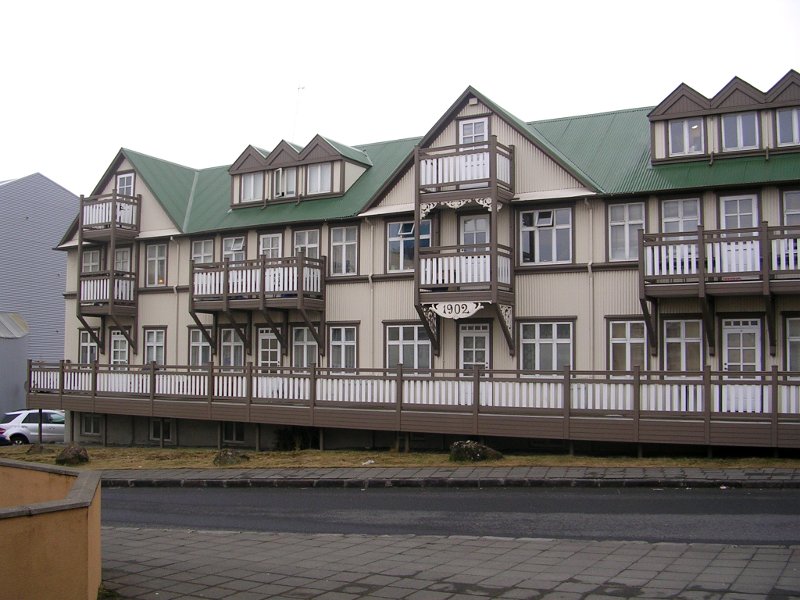 Immediately next to the 1902 building shown above is this ugly example of more modern architecture.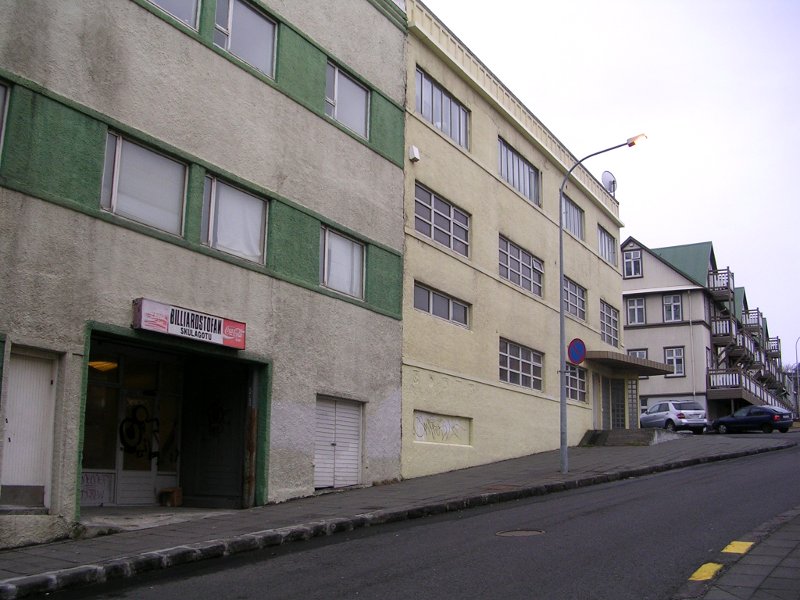 Hallgrímkirkja
Iceland's tallest building dominates the skyline in Rekjavík. Construction started in 1945 and was completed in 1986.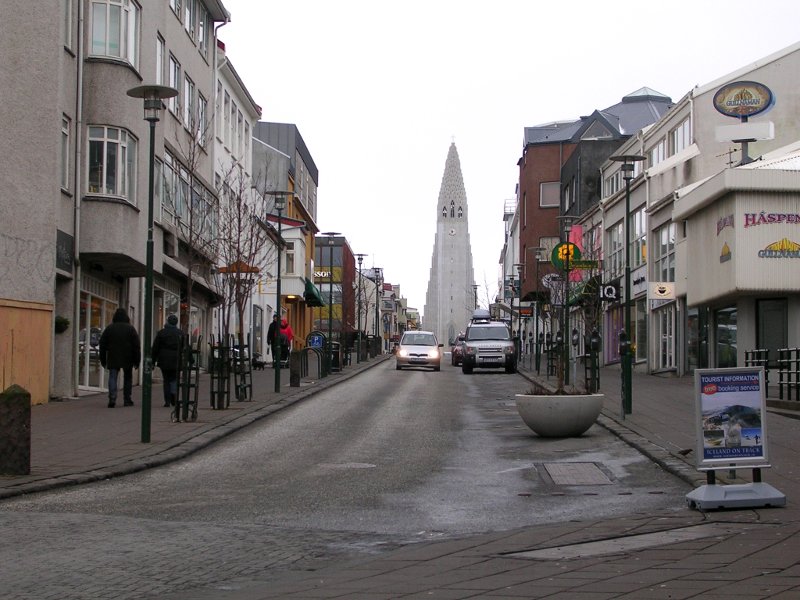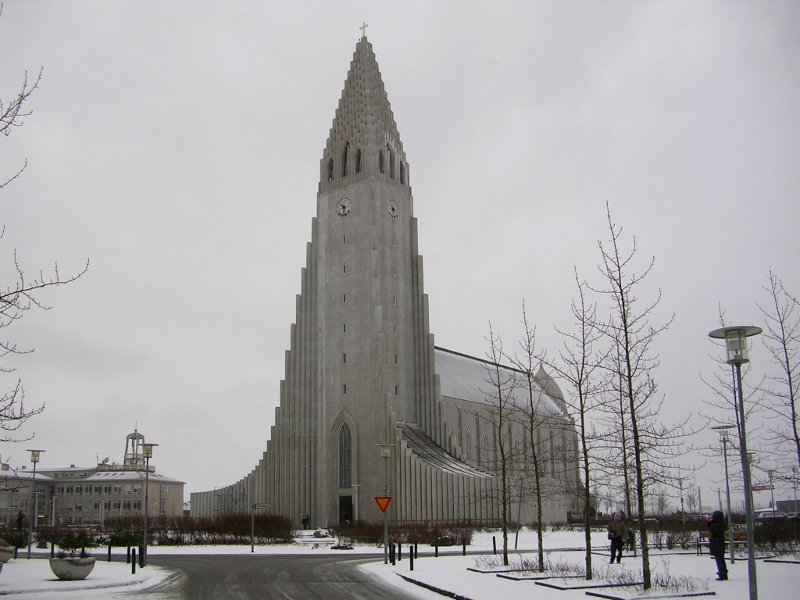 Inside the walls are plain concrete. The spectacular organ was completed in 1992.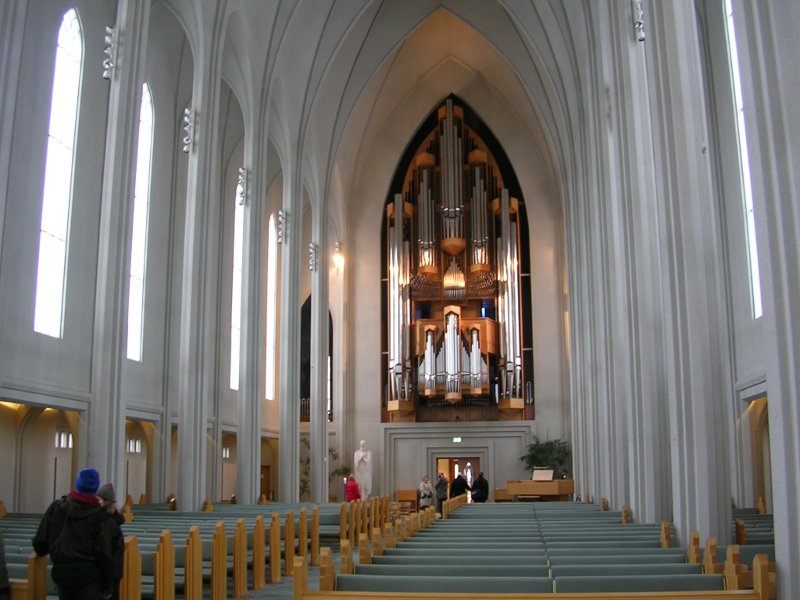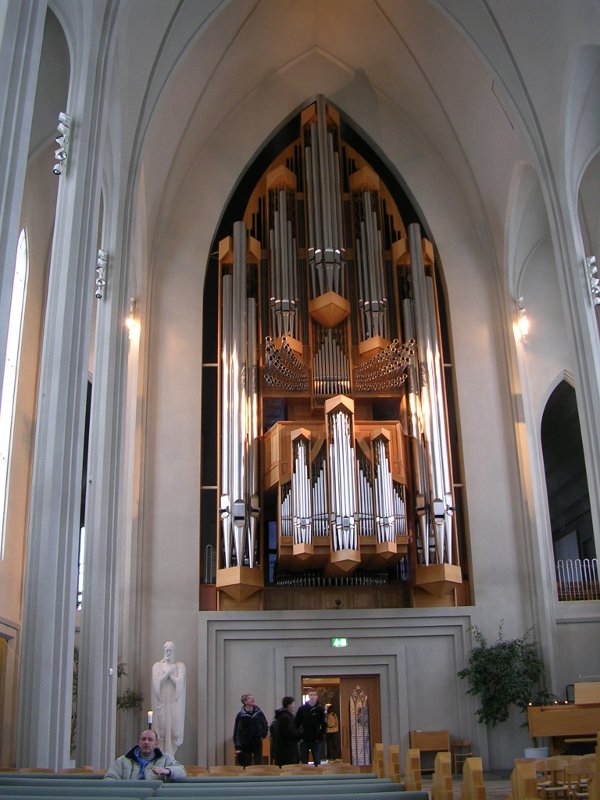 The tower provides excellent views all round the city.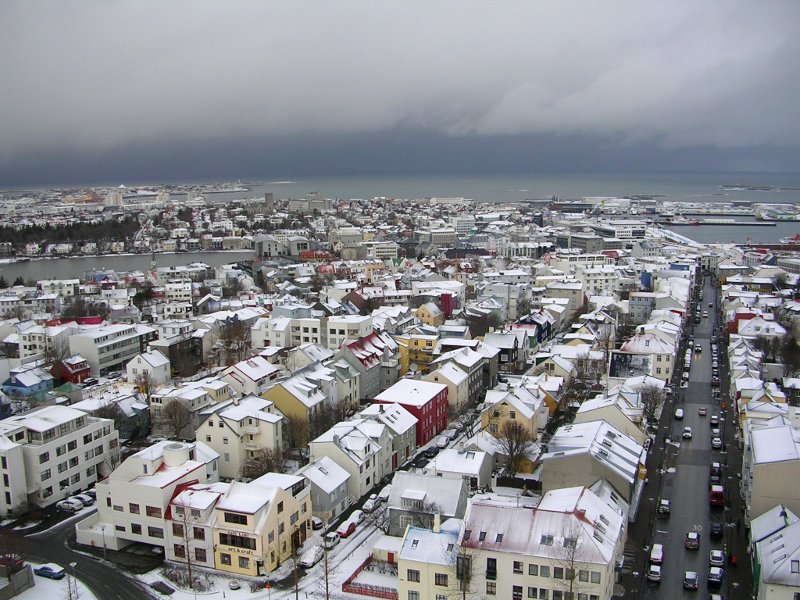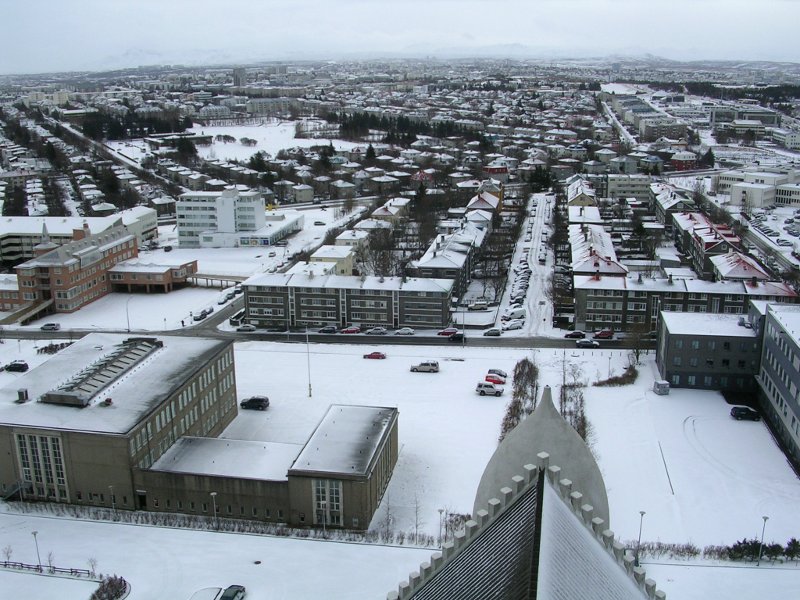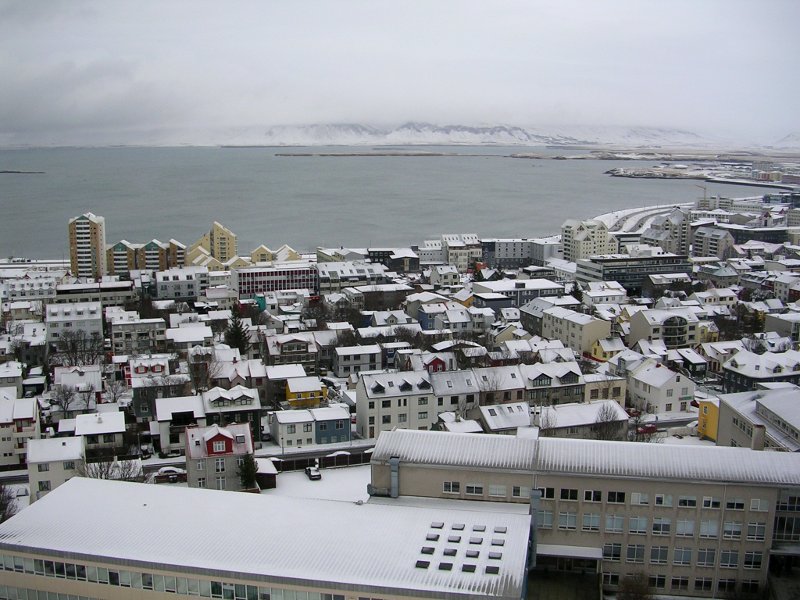 Here you can see Reykjavík airport. This is used for general aviation and internal flights. International flights such as mine go to Keflavík, about 30 miles away.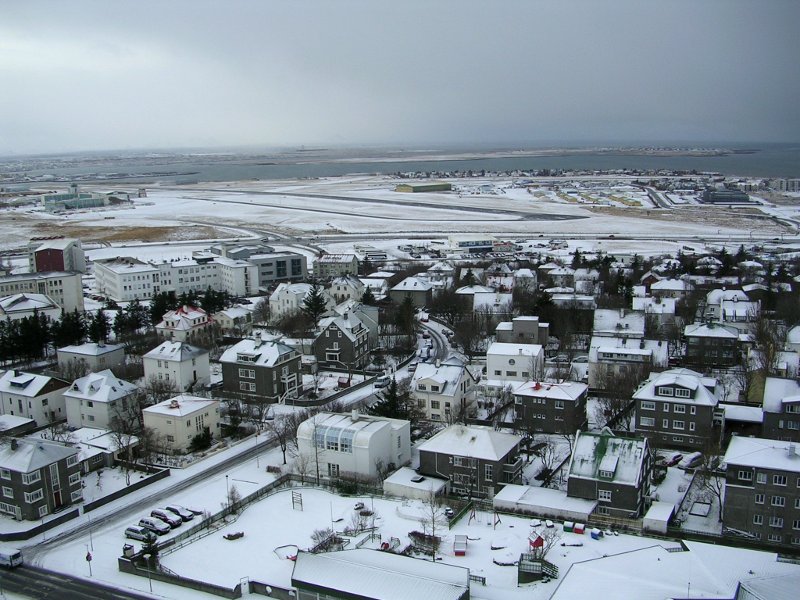 Maritime Museum
An interesting museum.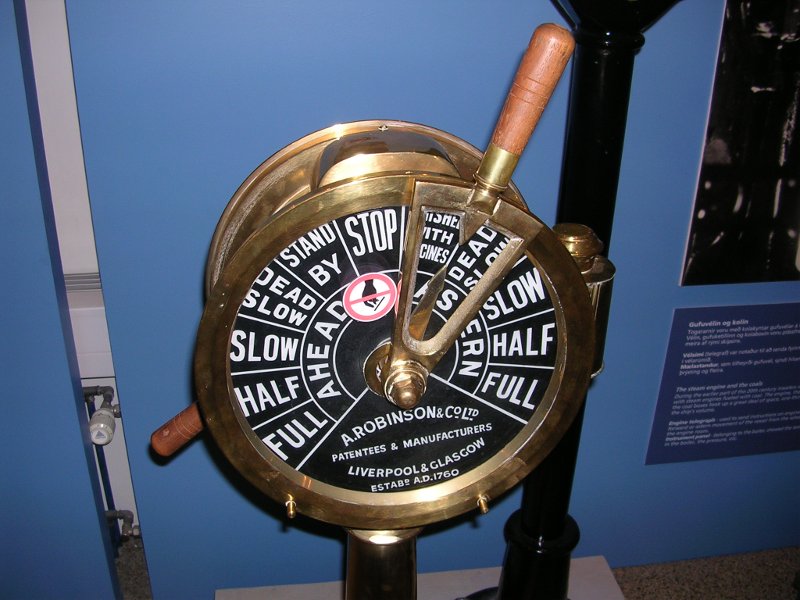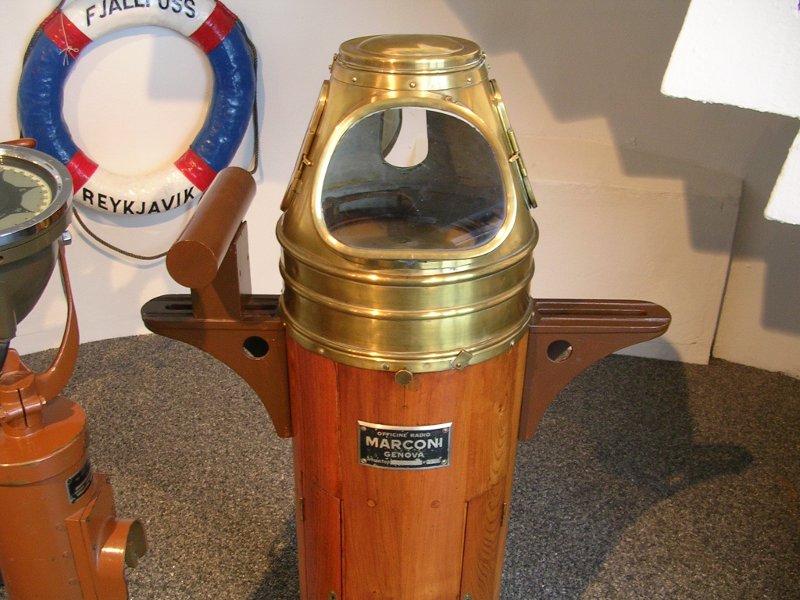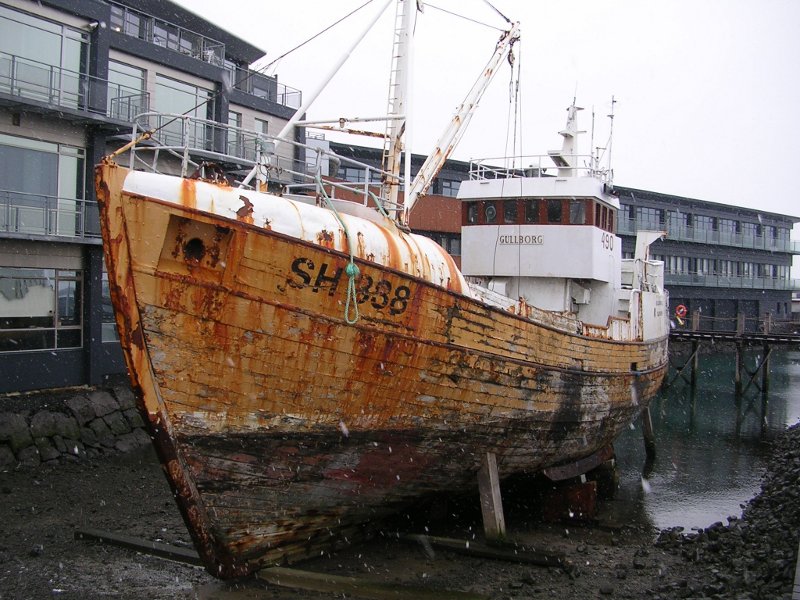 Egill Skallagrímsson Brewery
One of the main breweries in Iceland, they produce Gull, Polar Beer and Tuborg, as well as soft drinks and "Black Death" schnaps. I went on a very interesting tour.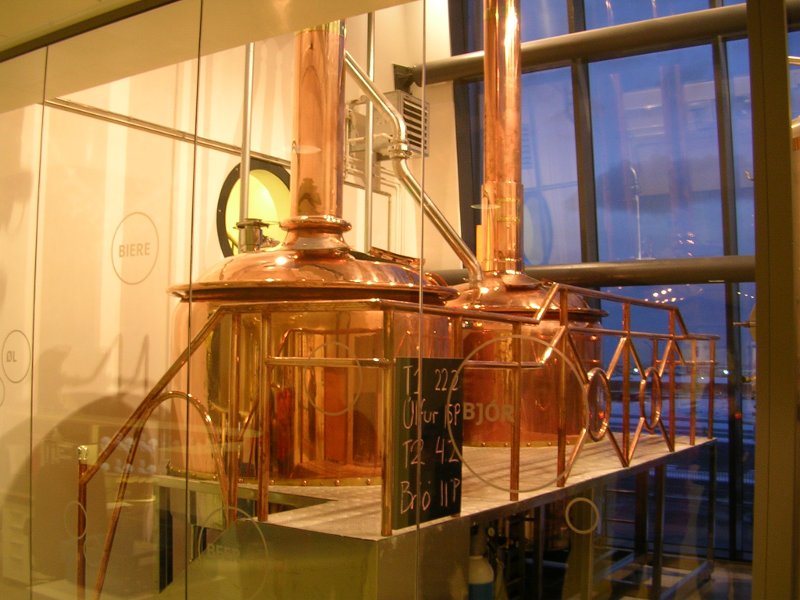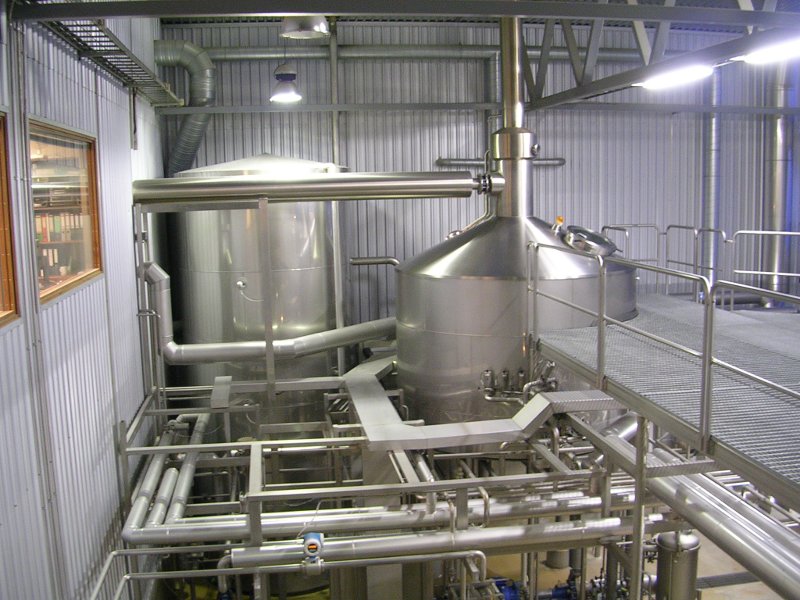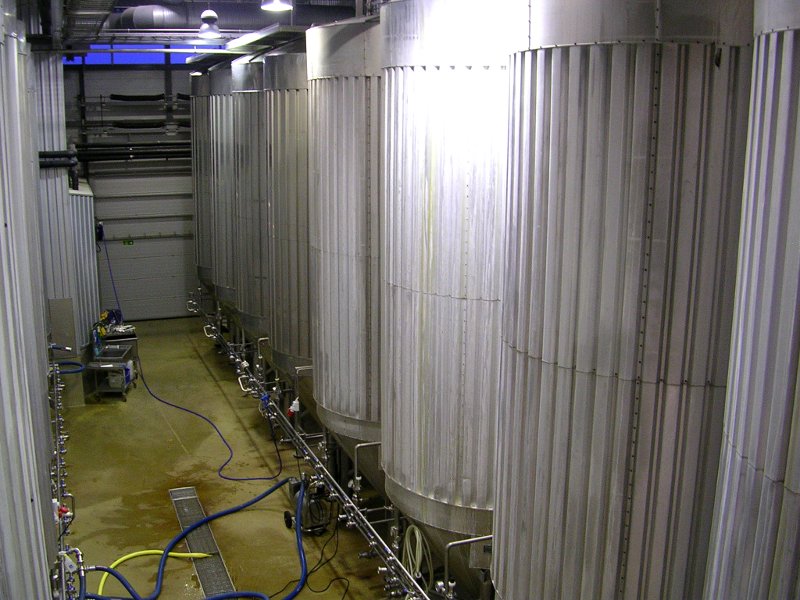 Lava Cave
For something a bit different, how about going underground?
I had some trouble finding my transport for this trip because I was looking for a bus, not a truck.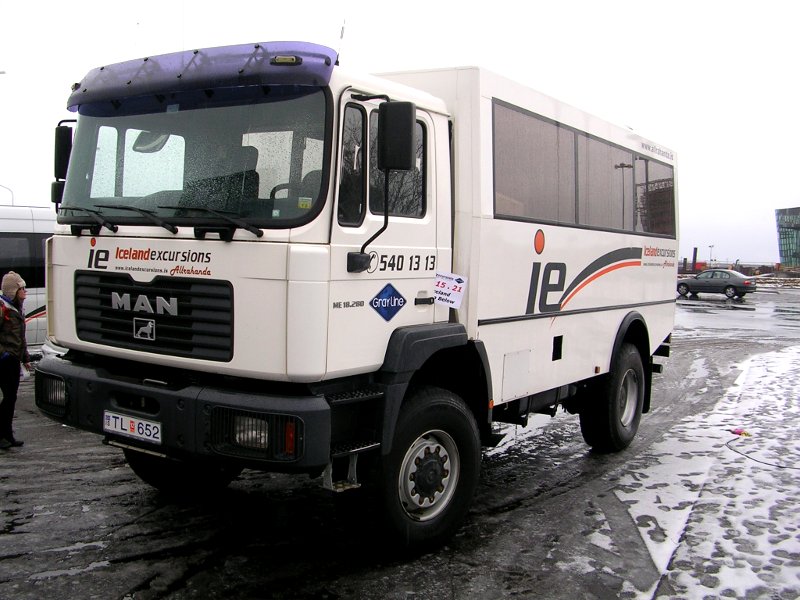 Only a few miles away from Reykjavík and we pulled over in the middle of nowhere, donned our suits, hard hats and lamps and wandered off into the wilderness. There can't be any caves here?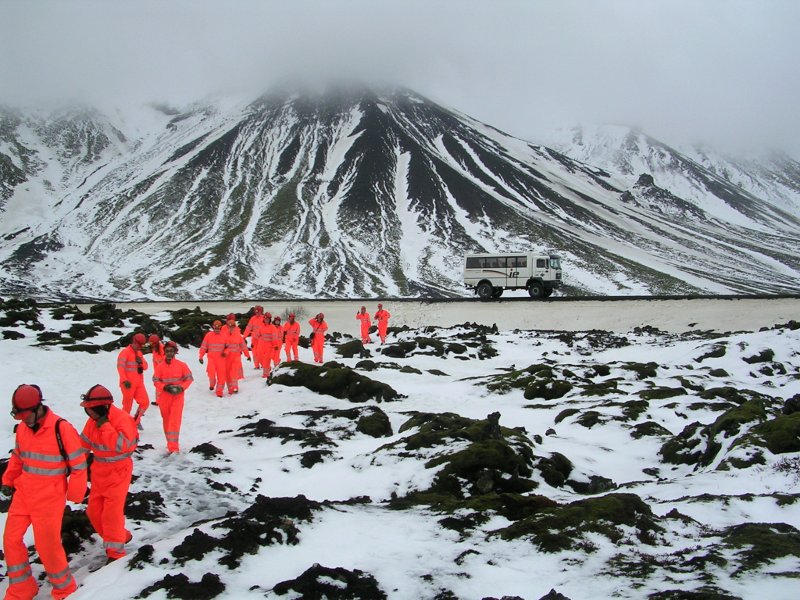 You expect me to go down there?!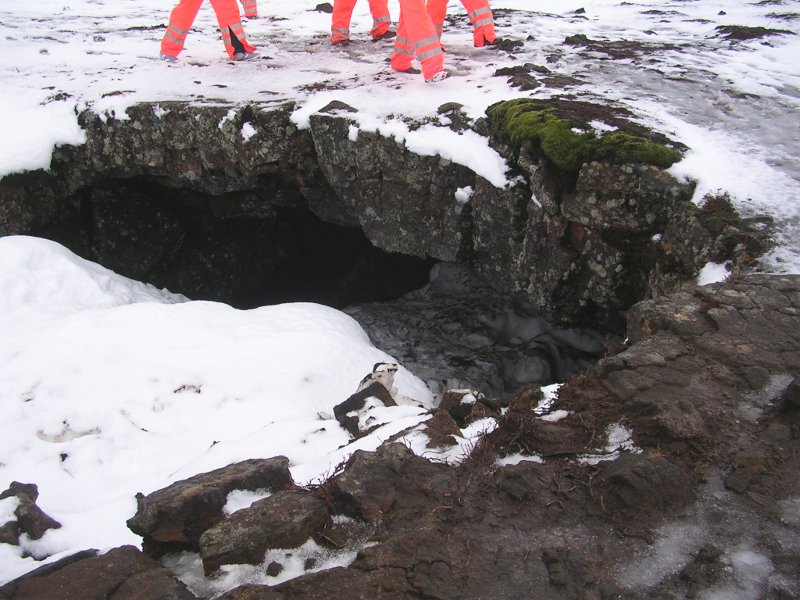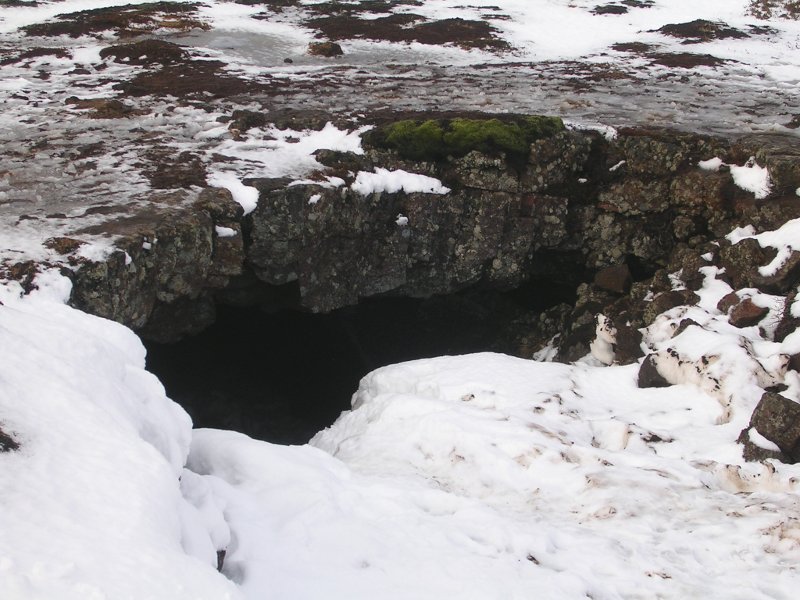 Underground we saw a few very weedy stalagmites and some interesting rock patterns where the hot lava has melted the rock.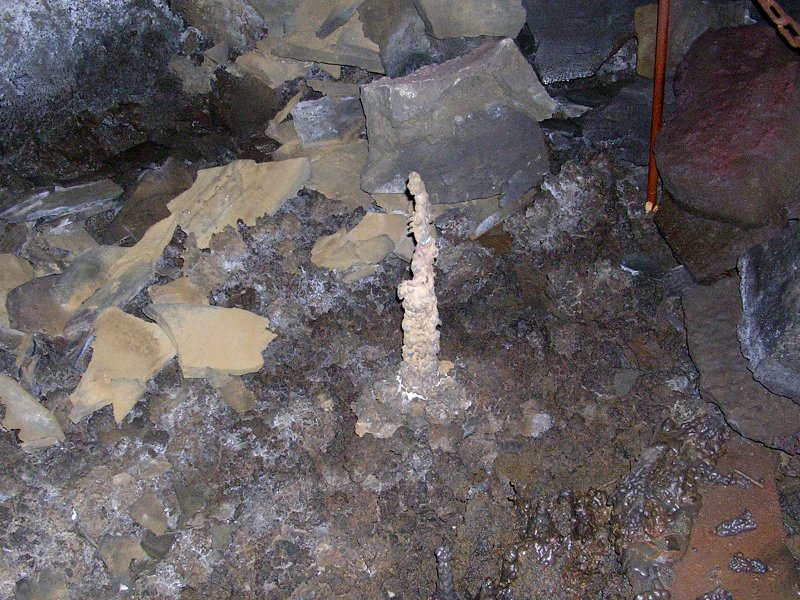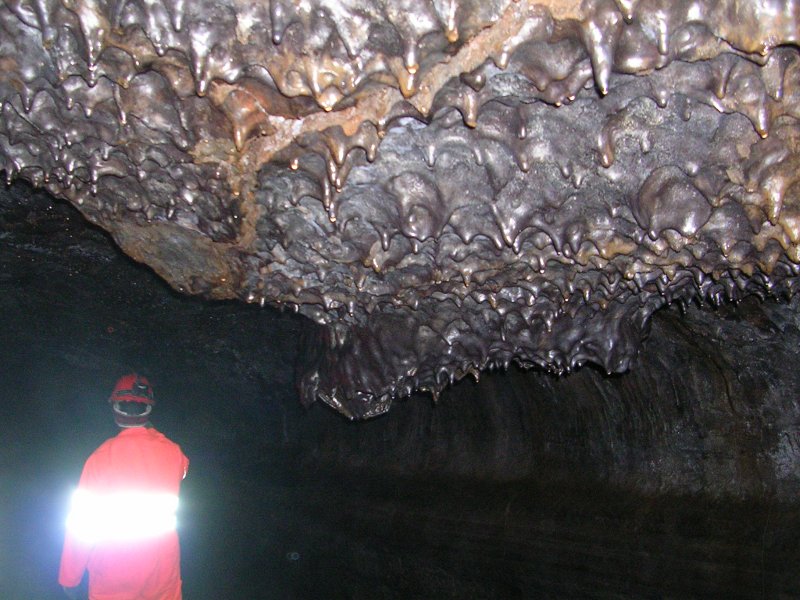 Salt Fish
Traditionally fish was salted and then dried in the open. I understand they only use this method for low grade fish for cat-food and the like nowadays.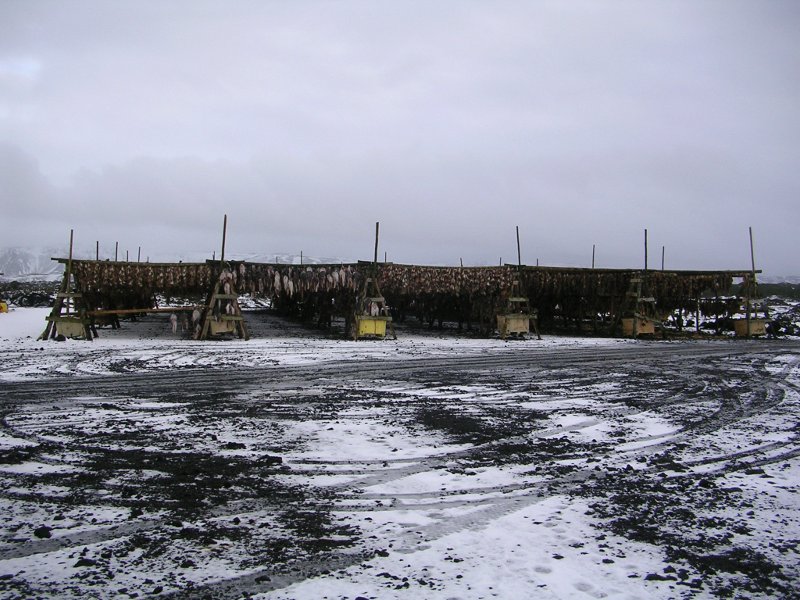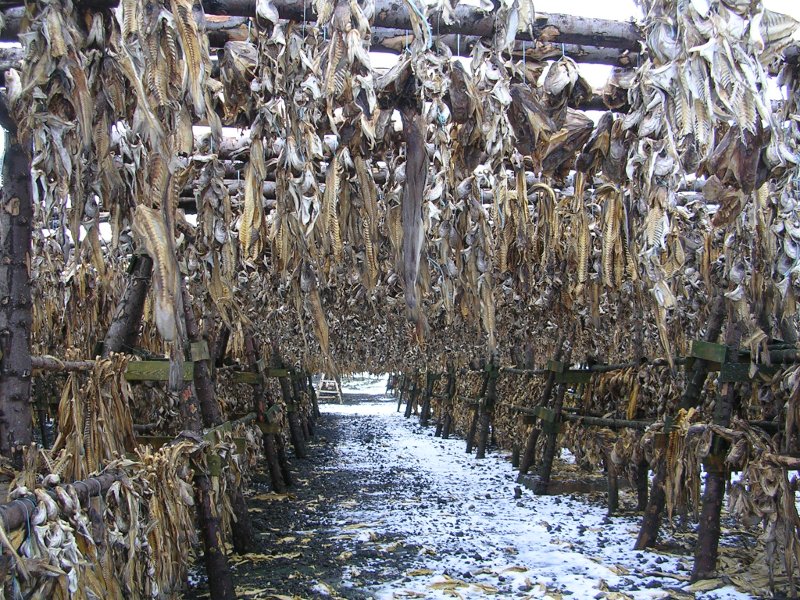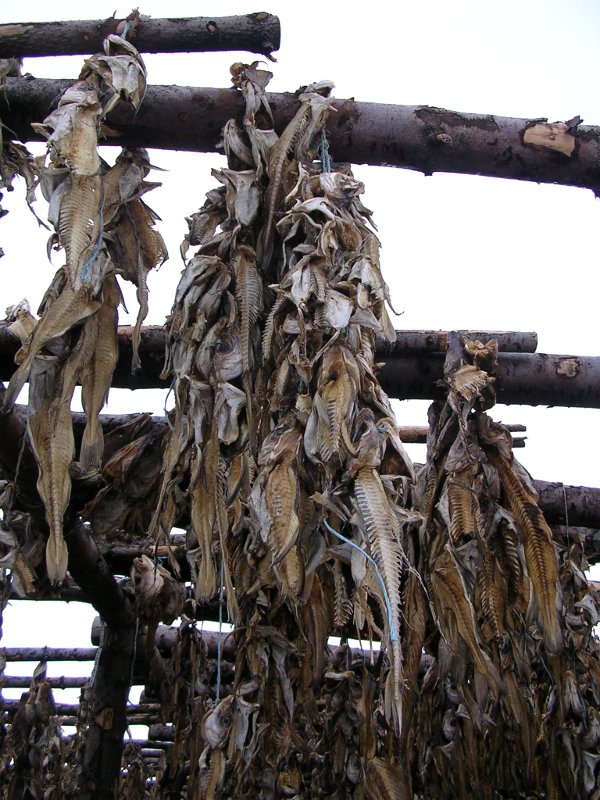 Geysir
The English word comes from this, the original geyser.
The immediate area has lots of small and large ponds of very hot water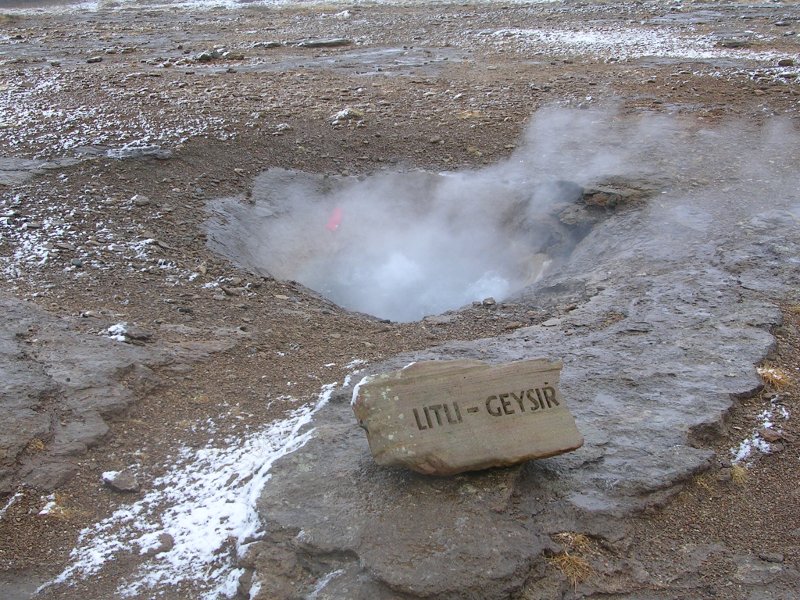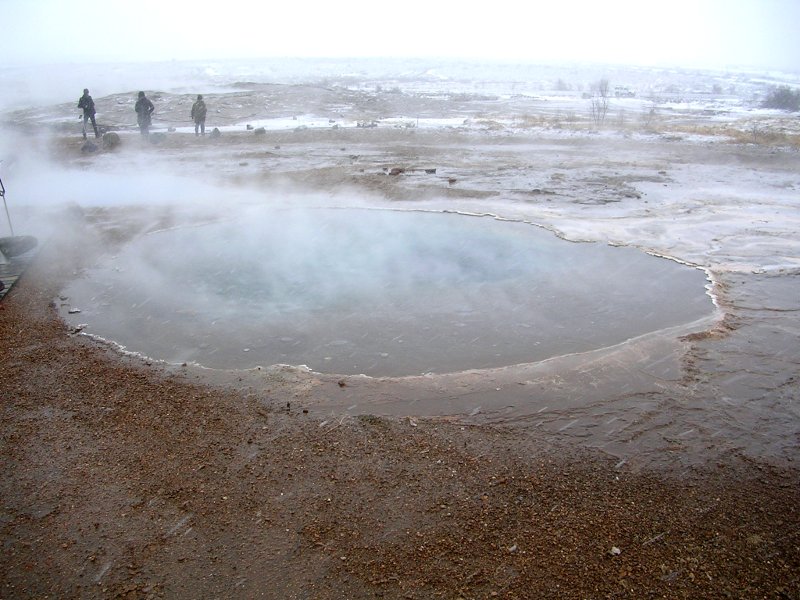 Here is the original Geysir, which has been dormant since 1915, except for a few years following an earthquake in 2000.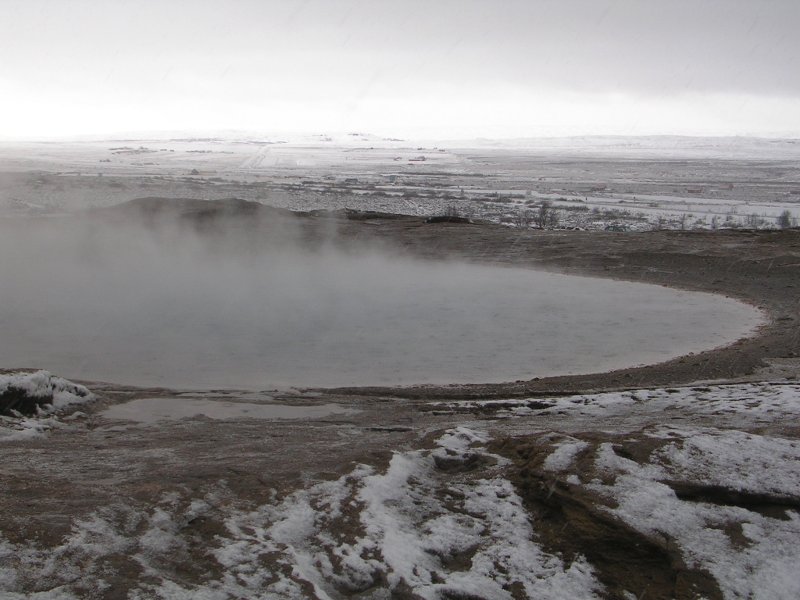 Luckily the next pool, named Strokkur, is much more interesting. It sits there gently steaming with the water level rising and falling by a few inches ...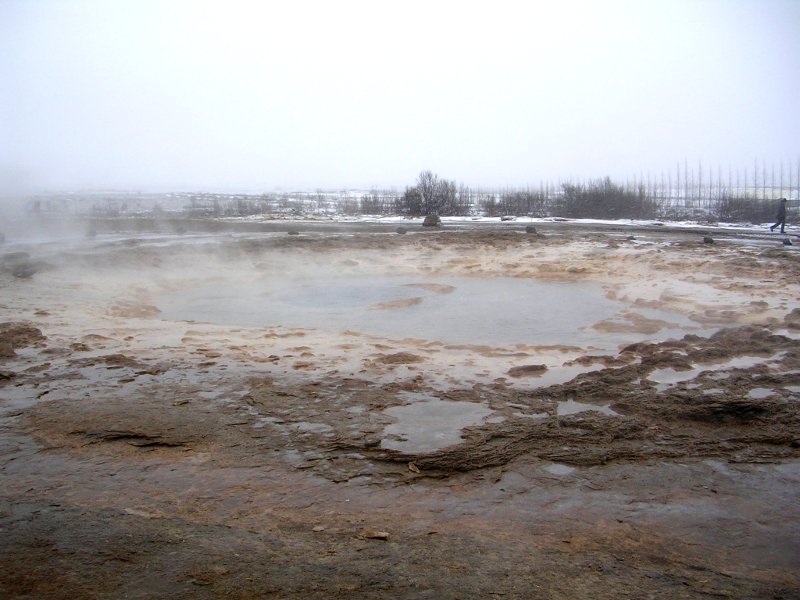 ... and then, every few minutes, the water in the middle of the pool domes upwards and - whoosh! I'm afraid it's rather difficult to get a good photo of a column of water and steam against a background of heavy overcast, mist and falling snow.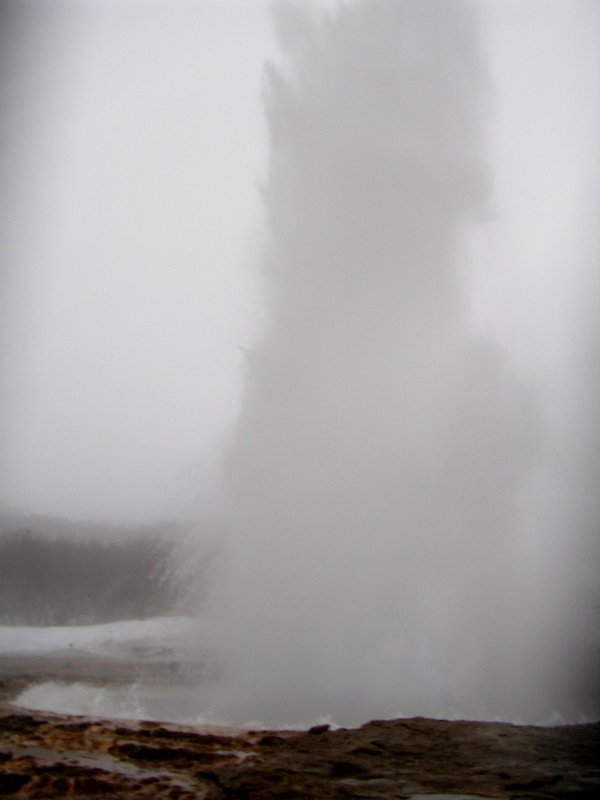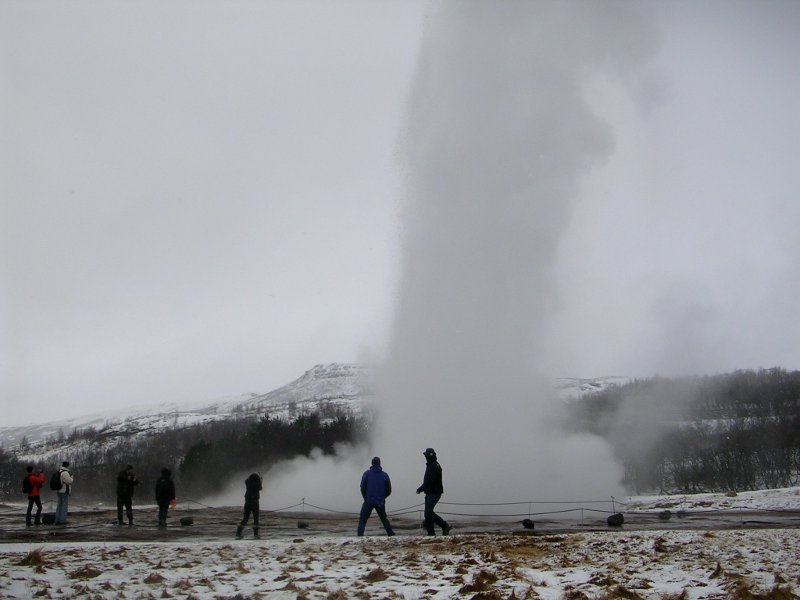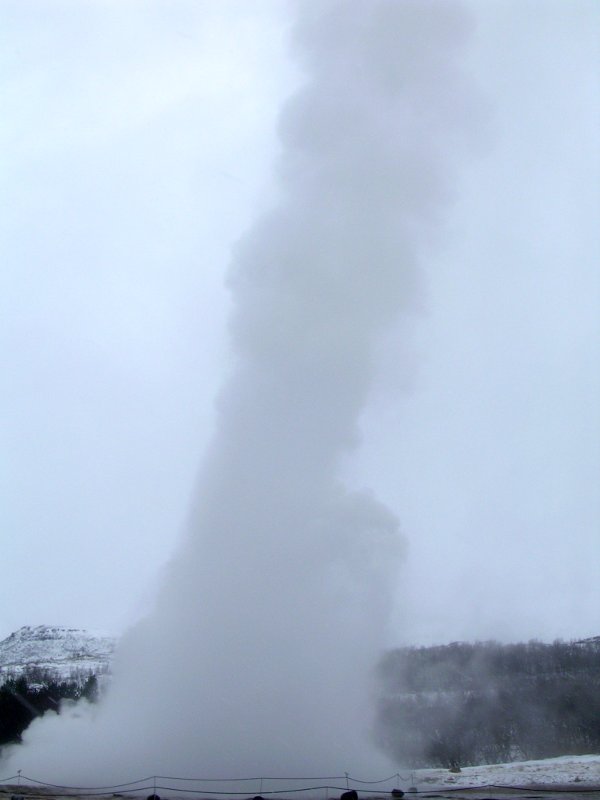 Gullfoss
I managed to visit the "Golden Waterfall" in a brief bit of sunshine between heavy snow showers.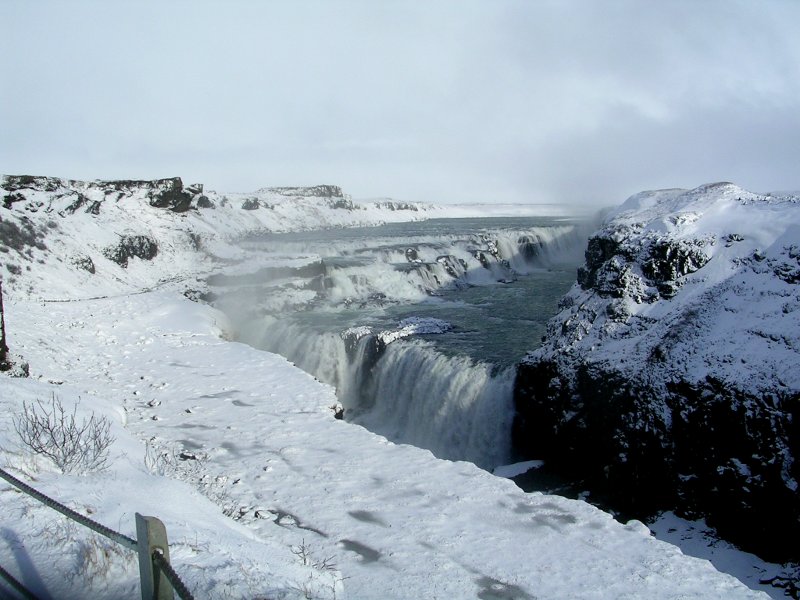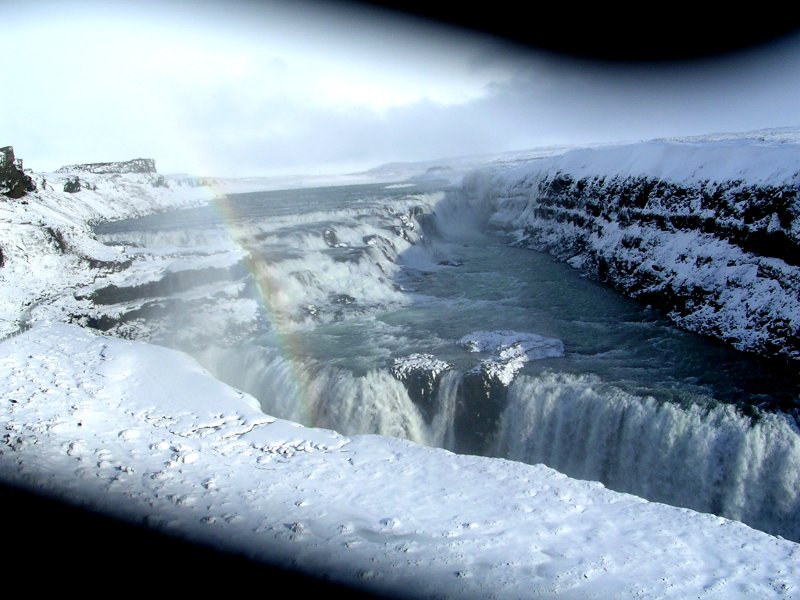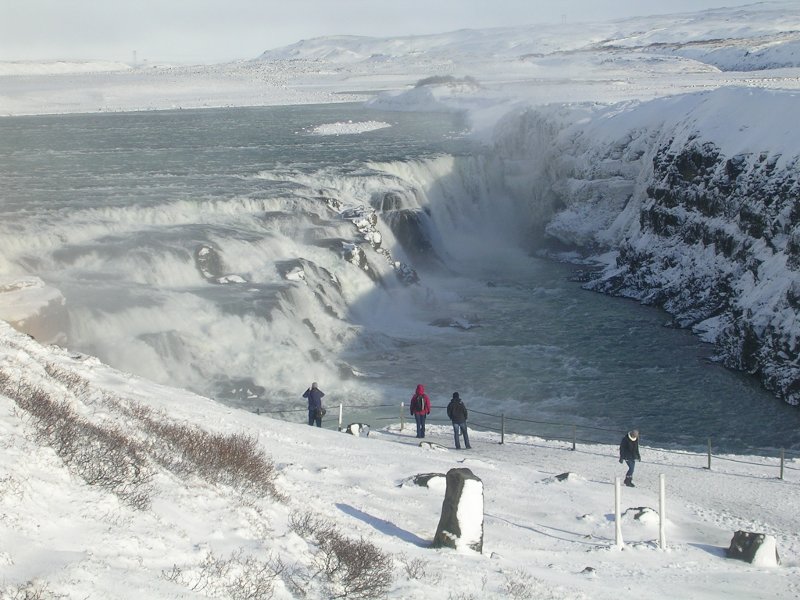 The landscape in this area looks very windswept and barren, here's a random shot out of the car window.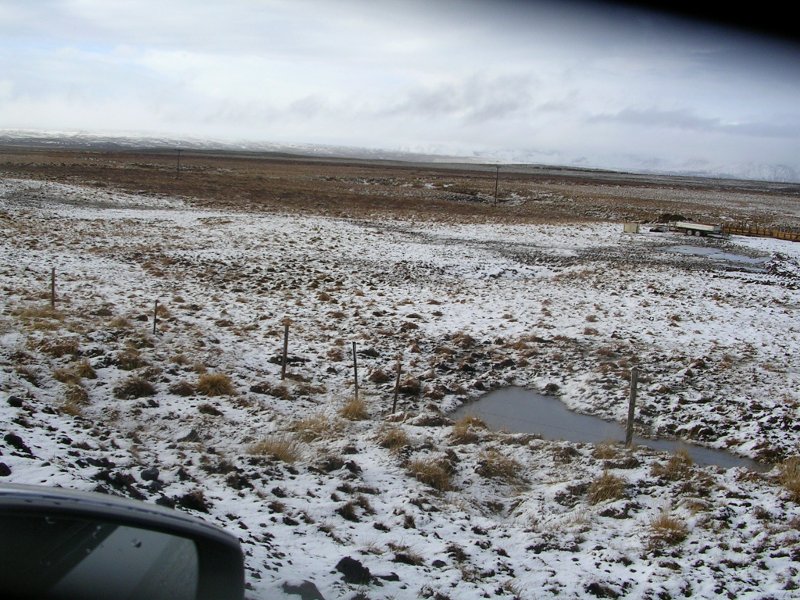 February 2011

Continued in Part Two.