Postcards - Liverpool's Pier Head
A visit to the Pier Head to see what's new. Of course, it's most famous for the "Three Graces". Here thay are, given a rather fine glow by a brief burst of January sunshine. Nearest the camera is the Mersey Docks and Harbour Board offices, the Cunard building is in the middle and at the far end is the Liver Building with the Liver Birds on top.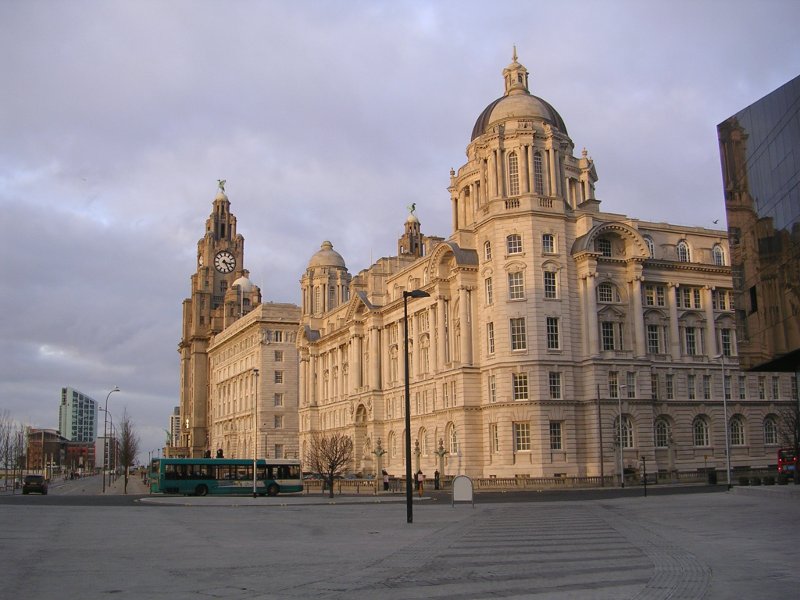 Ferry Landing Stage At Last
Some of you may recall my pictures from March 2006 reporting the sinking of the Liverpool ferry landing stage. A permanent replacement finally opened this week.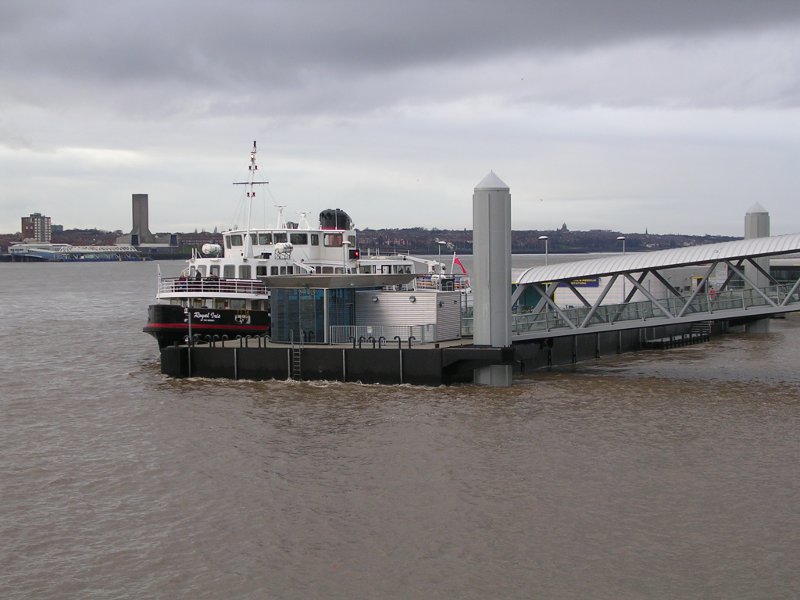 Museum of Liverpool
I first visited our brand new museum last summer when it was only half open and very crowded. It's now fully open and after an attempt was thwarted by a fire alarm in December I managed to have a good look round in January. Here's a small selection of exhibits.
An original Overhead Railway car sits on a recreated piece of overhead track, and you can even go inside it.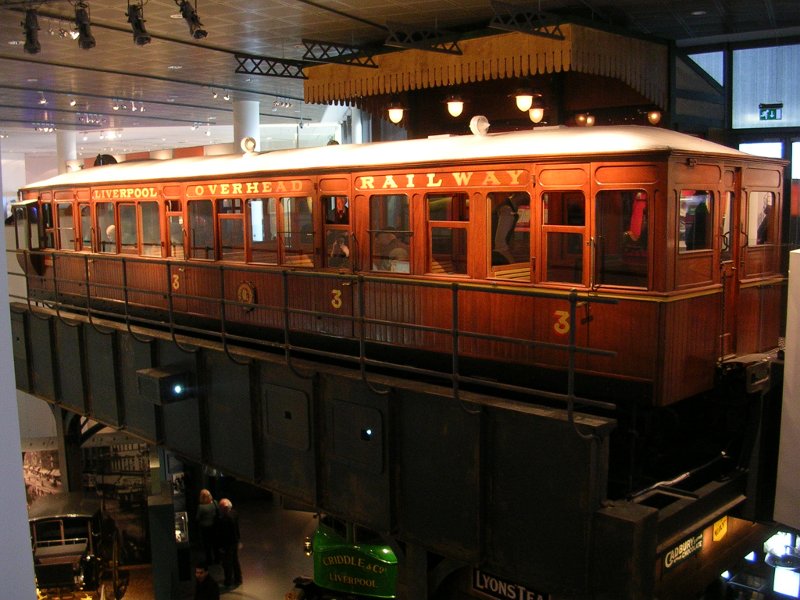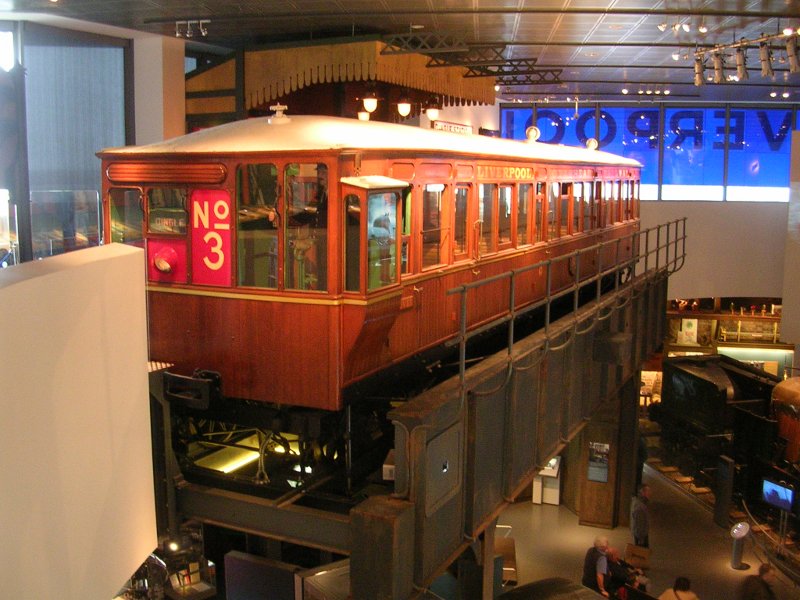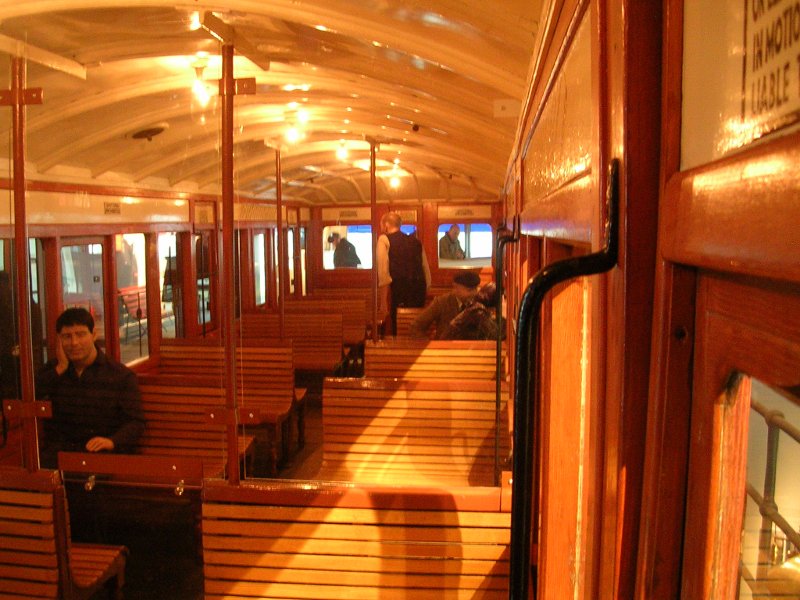 Lion, built for the Liverpool and Manchester Railway in 1838, was the oldest working steam locomotive in the world when I saw it in operation in 1980. It is no longer steamed for conservation reasons.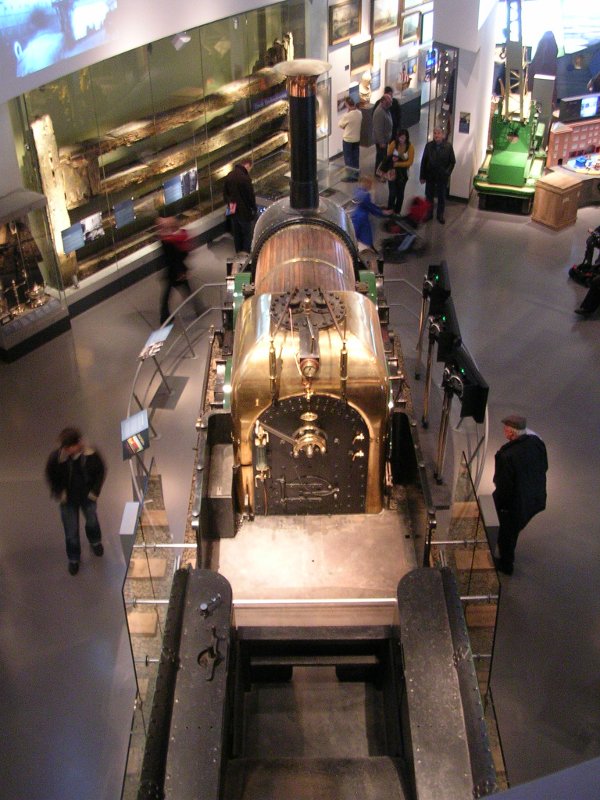 Here's Lion in the Rocket 150 parade at Rainhill in 1980. Sorry about the head!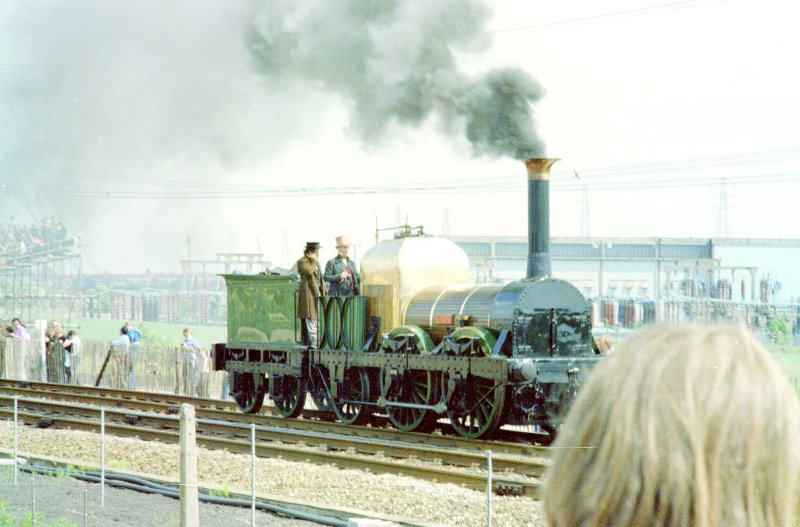 This architectural model of Lutyens' design for a catholic cathedral for Liverpool gives an idea of how massive it would have been. The windows seem very small, it would have been very gloomy inside. Construction never got further than the crypt, on top of which we now have "Paddy's wig-wam". Notice the clever way I got the Liver Building into the background, with a liver bird on top.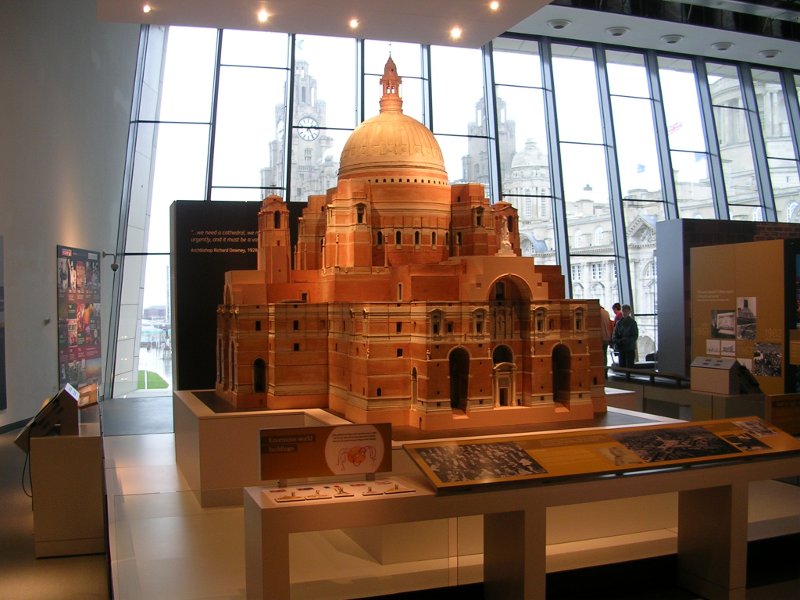 There are plenty of liver birds inside the museum too. The first one here is a full size replica of the originals on the Liver Building.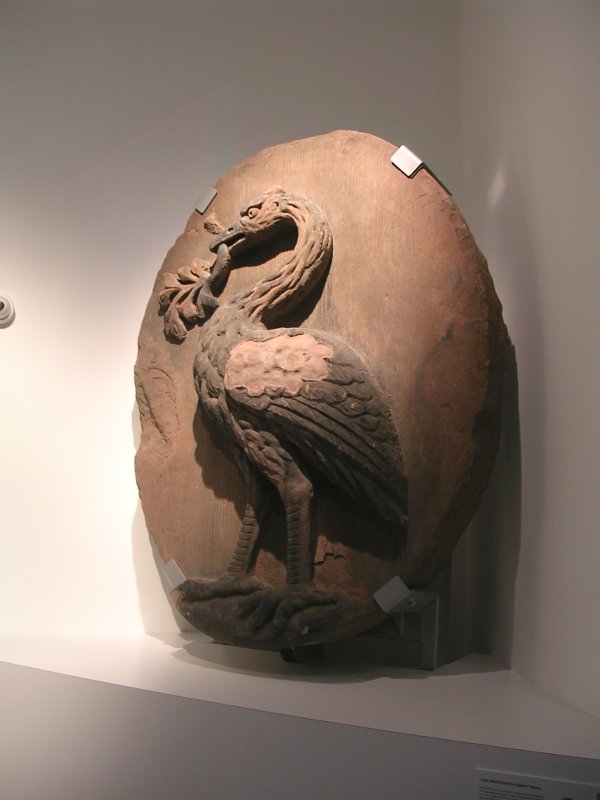 January 2012