Postcards - The Northeast Part One
The Royal Station Hotel, Newcastle
Where better to stay for a few days holiday in Northeast England? The opulent interior features this splendid staircase. I'm surprised the chandelier hasn't worn away as it was always gently tinkling as I walked down the stairs.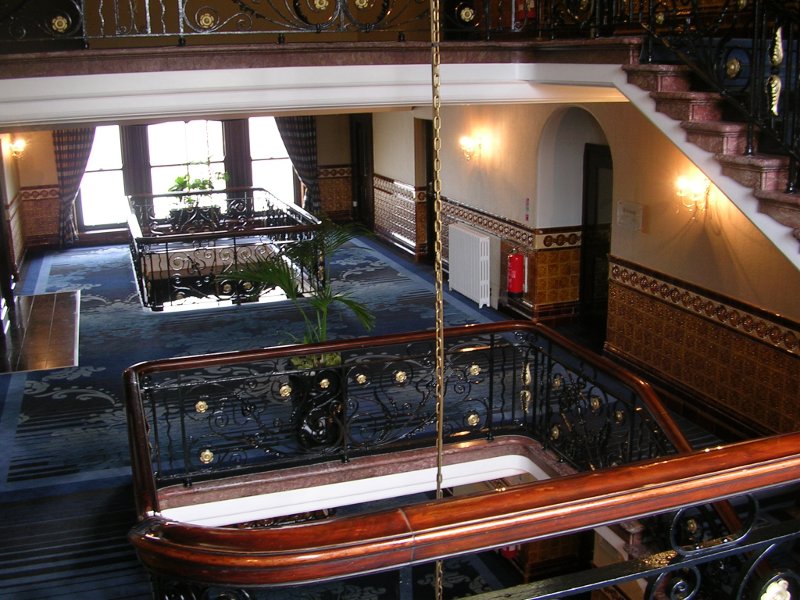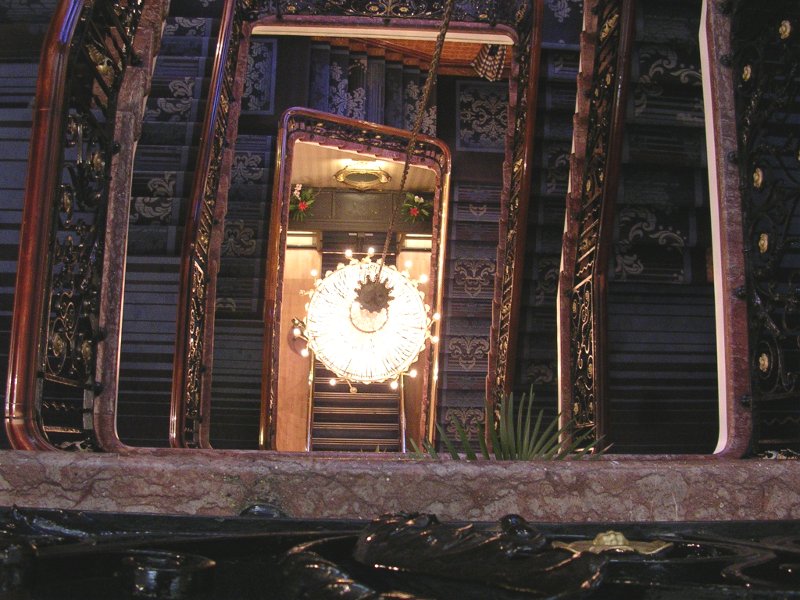 And the view from my bedroom includes trains!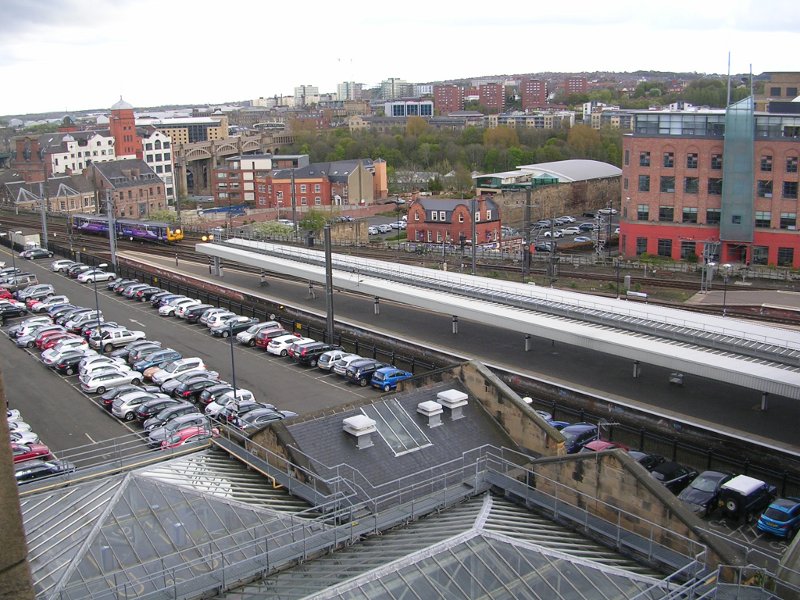 Newcastle
I've never really visited this city before, there's plenty of attractive buildings to look at in the centre.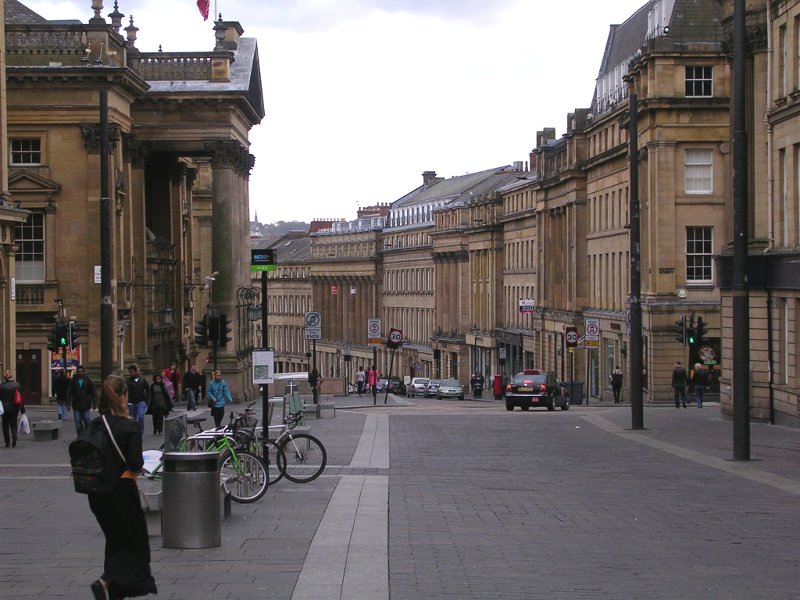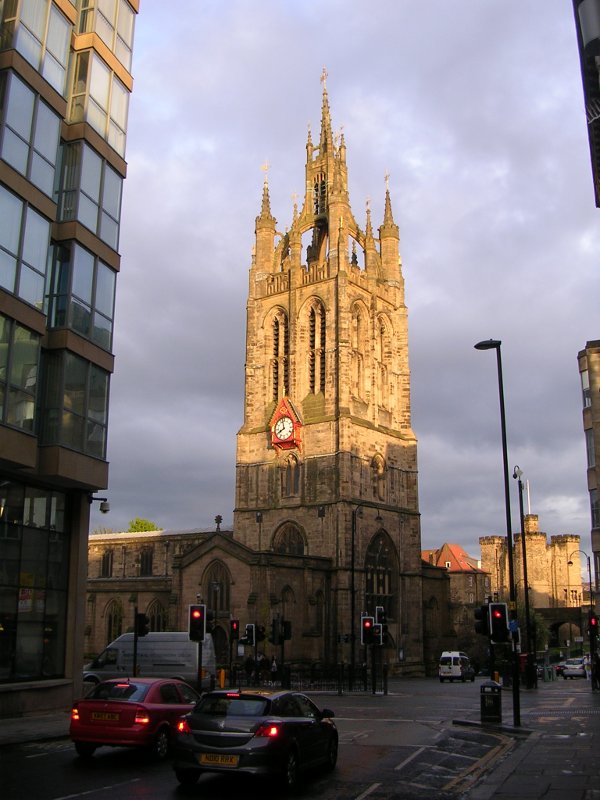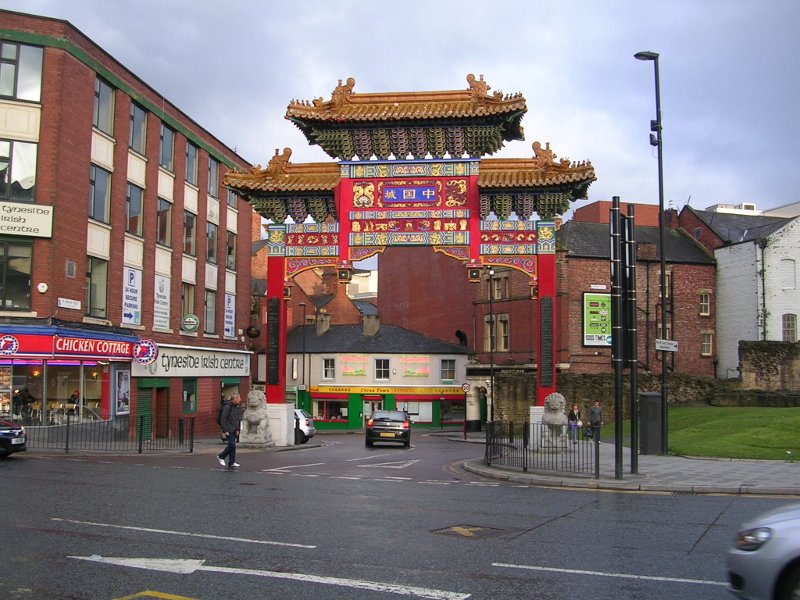 This is the actual "new castle", I think: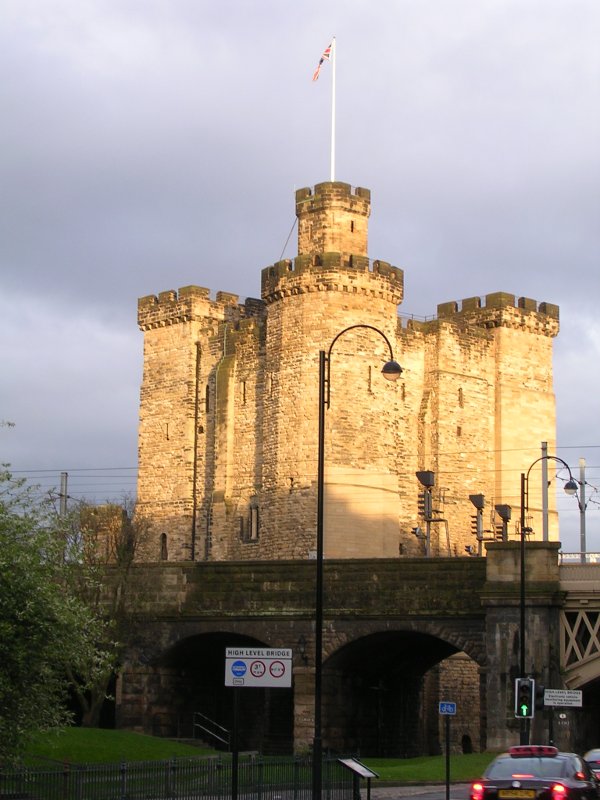 The gentleman atop the column is Charles Grey, responsible for the Great Reform Act of 1832: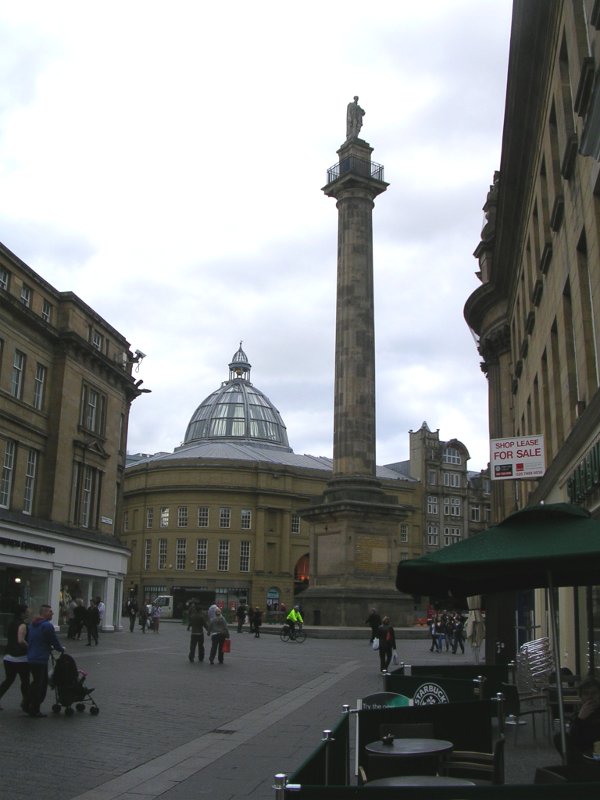 I was particularly taken with the former co-op building, an art deco giant designed in 1932. It has been mostly empty for the last few years.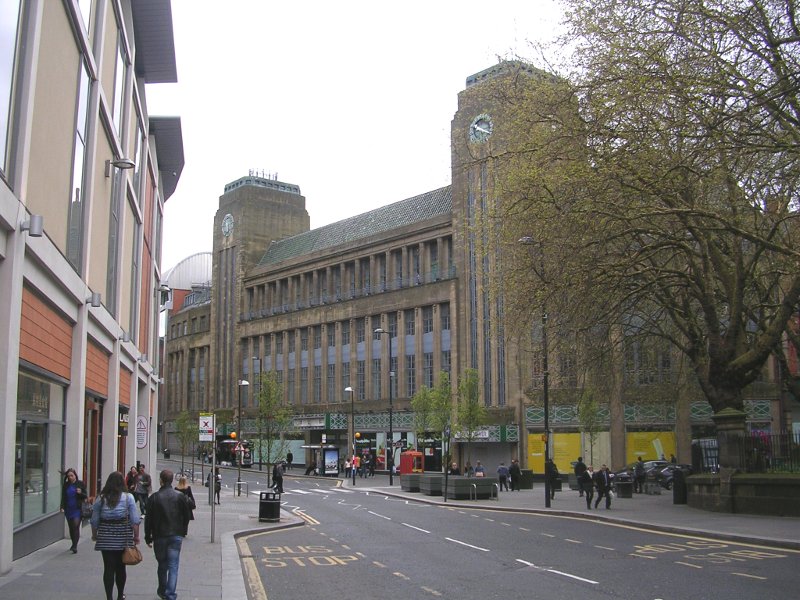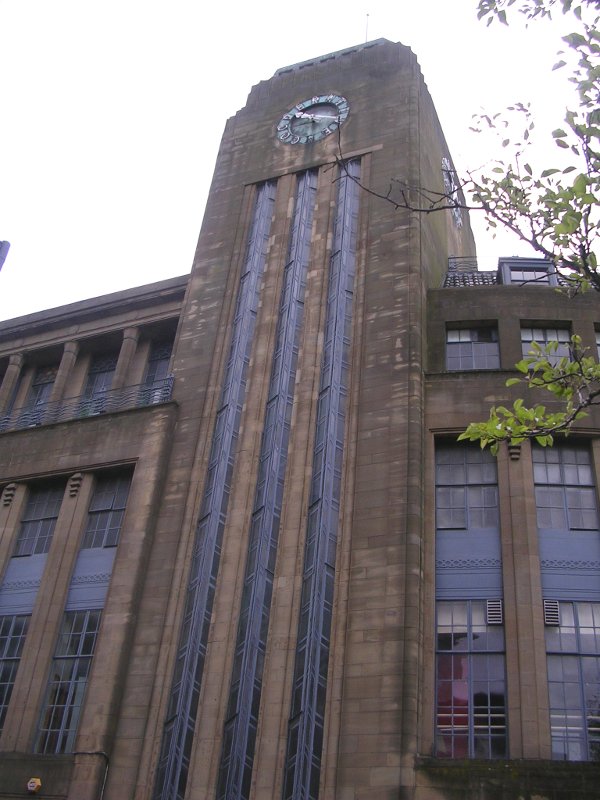 And finally, among many excellent pubs in Newcastle is The Centurion, which is located at the railway station in the former first class waiting lounge. The ceramics covering the walls and ceiling are wonderful.

Angel of the North
I have seen Anthony Gormley's sculpture, on a hillside just south of Newcastle, many times from passing trains but this was my first chance to see her close up. Designed to cope with wind speeds of up to 100 mph, the foundations go deeper into the hill than the angel is high.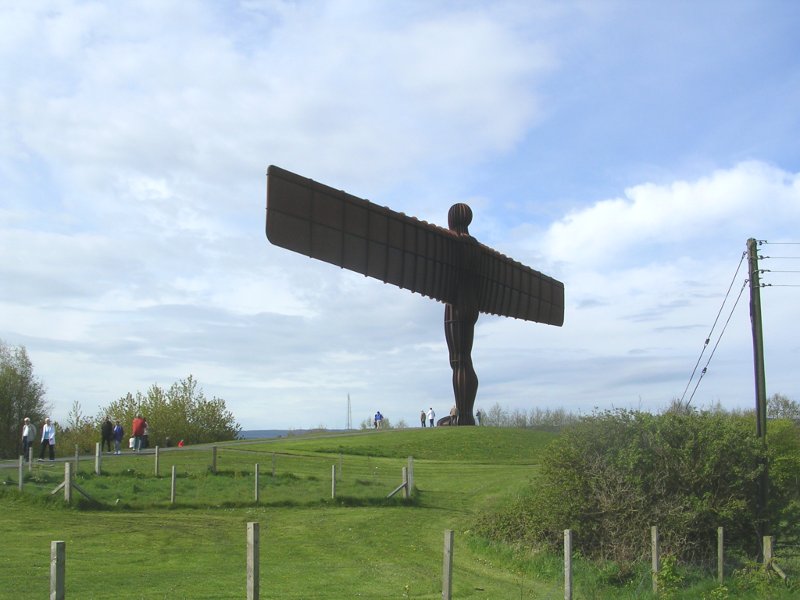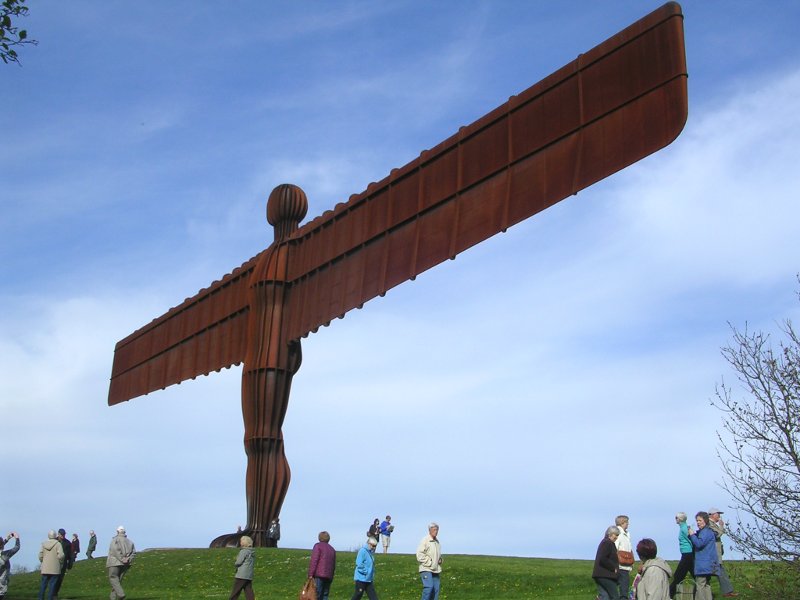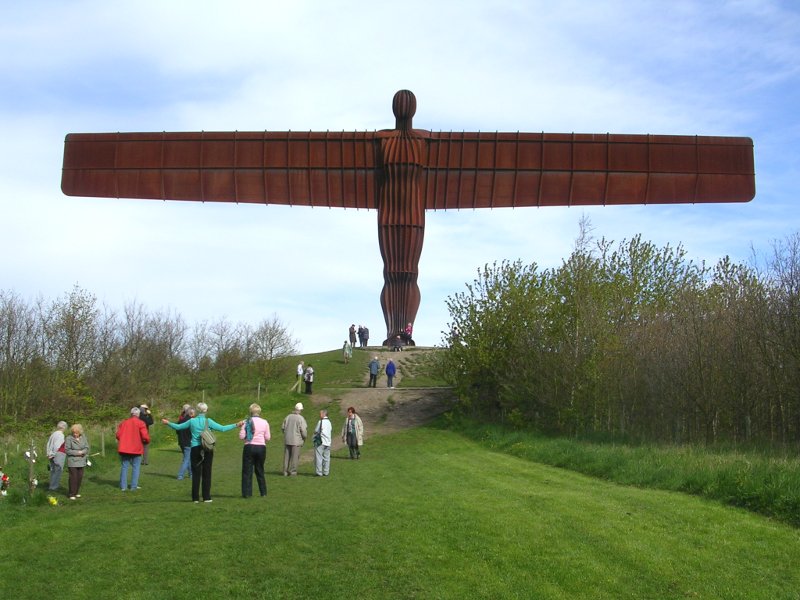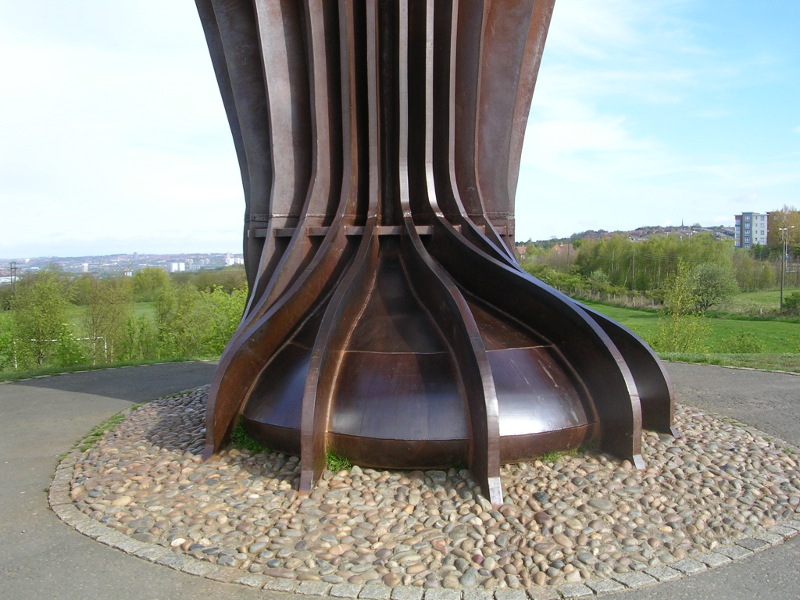 Shildon
Shildon is a small town near Darlington which has been associated with railways since the Stockton and Darlington Railway based its workshops there in 1825. Nowadays it is the home of the Locomotion Museum, a collection of buildings containing various exhibits. The largest building is a modern one used as a sort of overflow facility for the National Railway Museum at York, with plenty of space for large exhibits.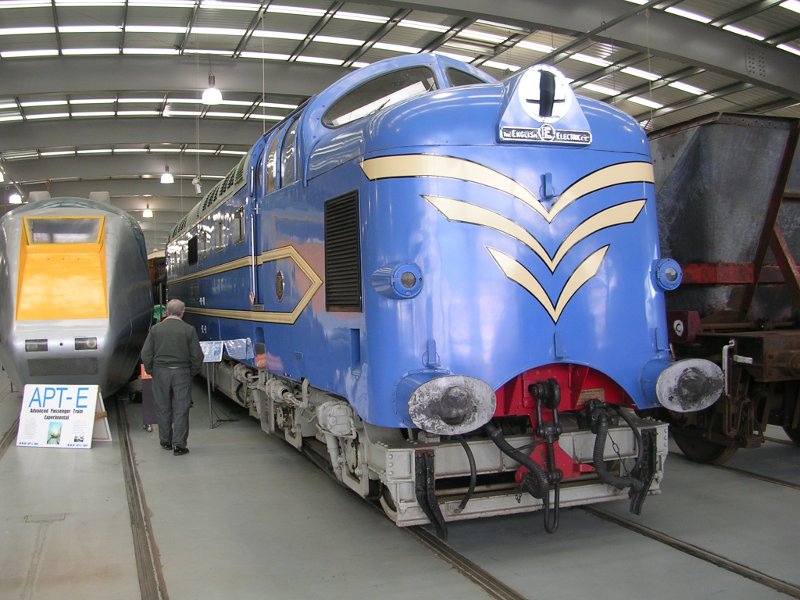 This is a replica of Sans Pareil, a locomotive built by Timothy Hackworth in Shildon to compete in the Rainhill Trials in 1829.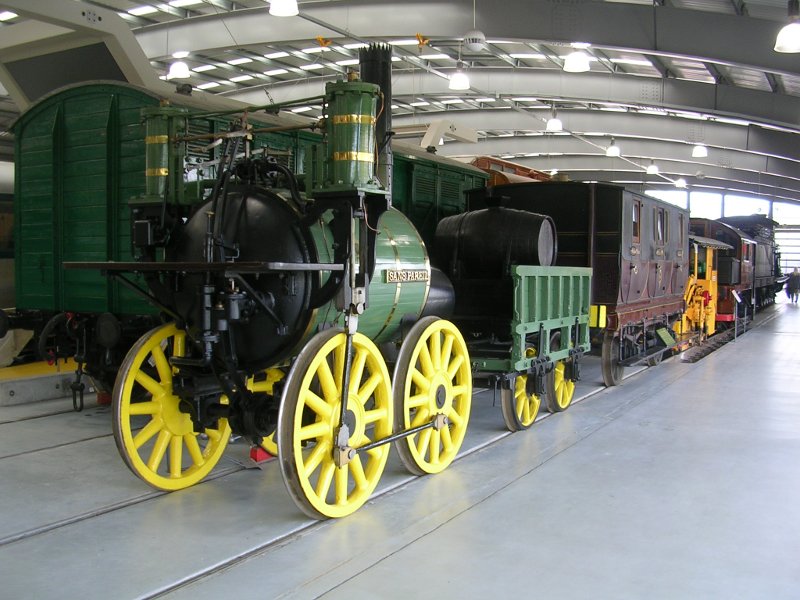 ... and this is the original Sans Pareil, on display in the "welcome building" at the other end of the museum complex.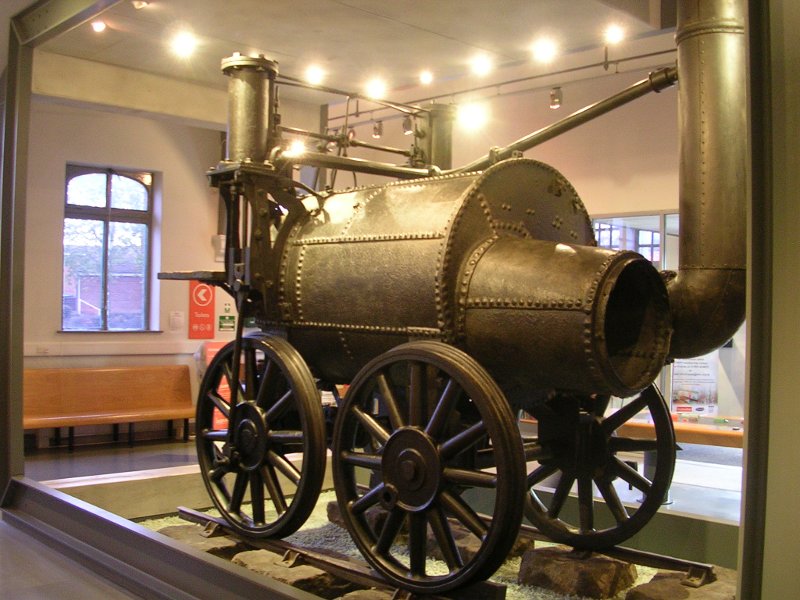 Timothy Hackworth was an engineer, the first locomotive superintendent of the Stockton and Darlington. This is his house, which now contains an exhibition about his life, and about Shildon.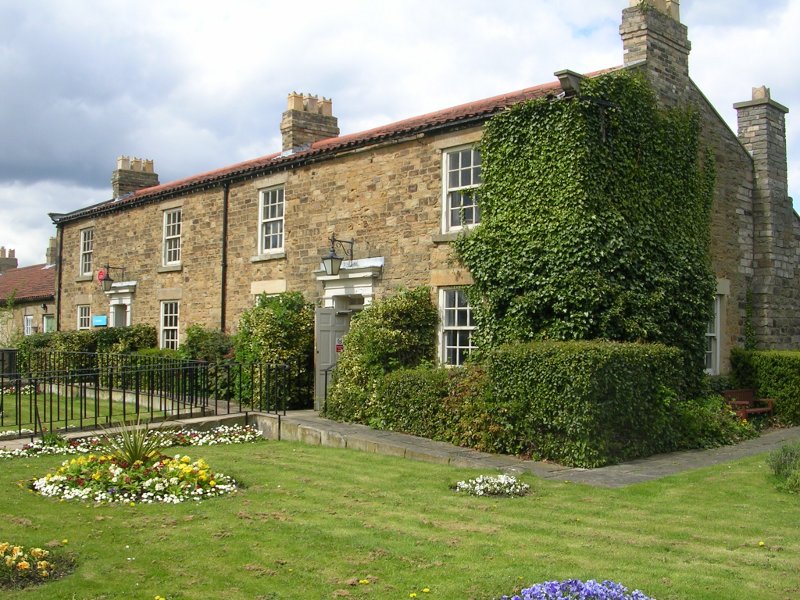 Beamish
I first went to this open-air museum in 1978 so it was about due for a re-visit. There are more things to look at than you can see in a day, here's just a tiny selection.
Trams run on a circular route around the site, it's a long way to walk from one end to the other. Providing the service when I visited were Sunderland 16 and Gateshead 10.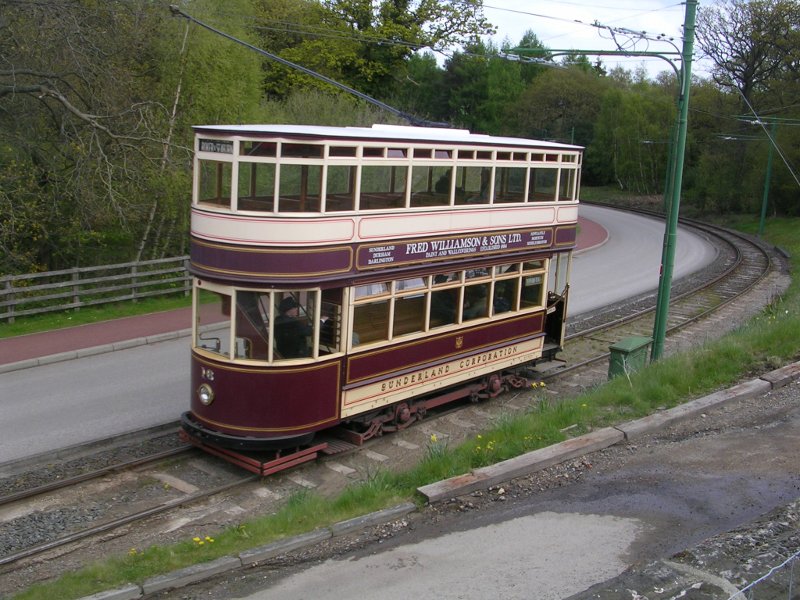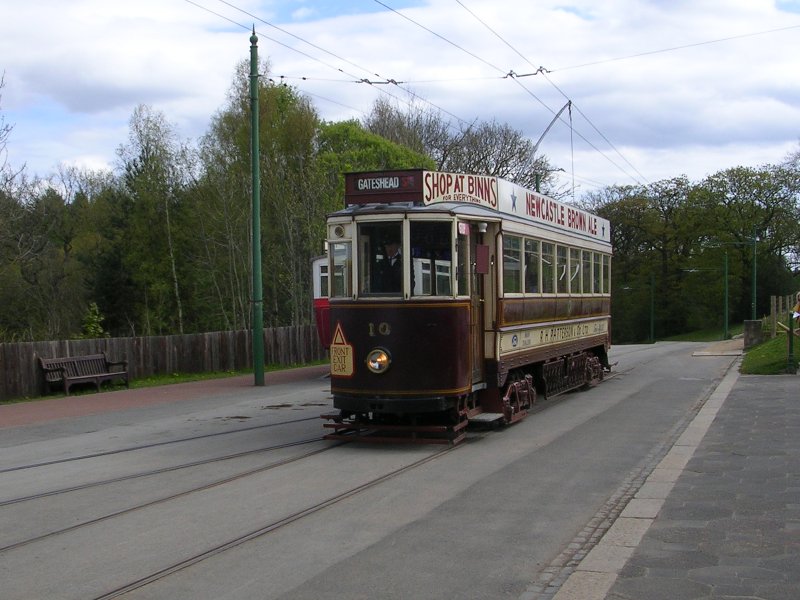 Every museum seems to have a Blackpool tram nowadays.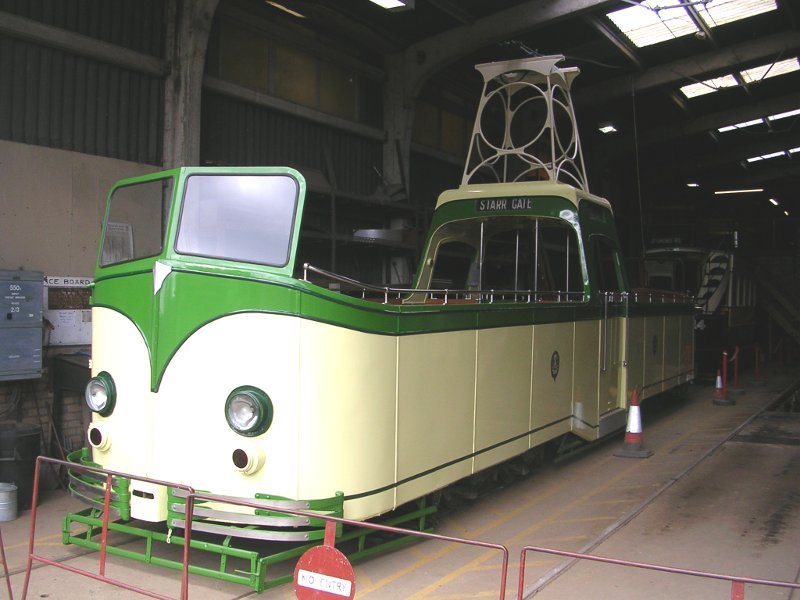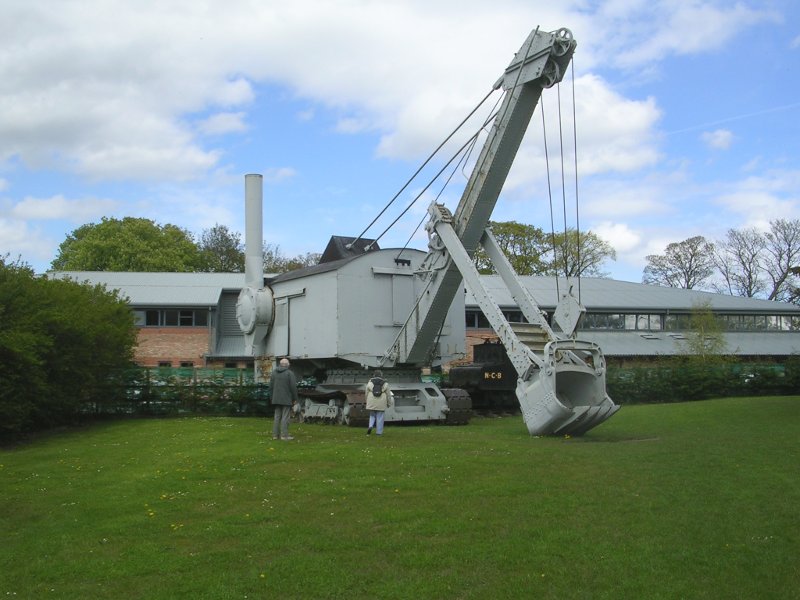 At Home Farm they've been lambing.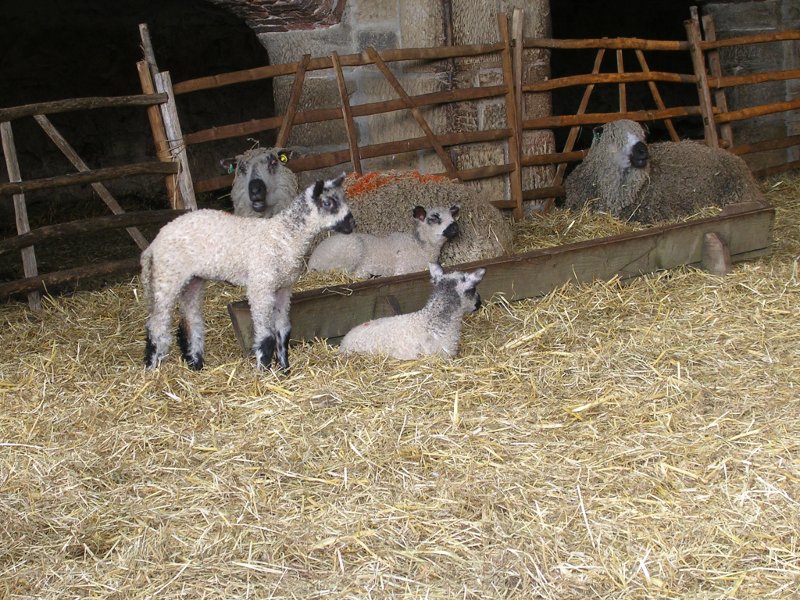 Also at Home Farm is this cheese press.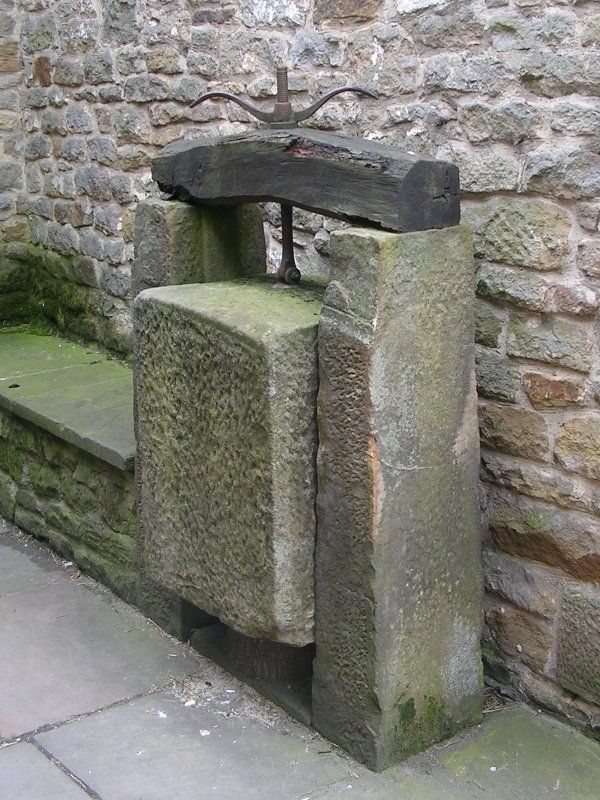 They've got an Edwardian coal-fired chippy.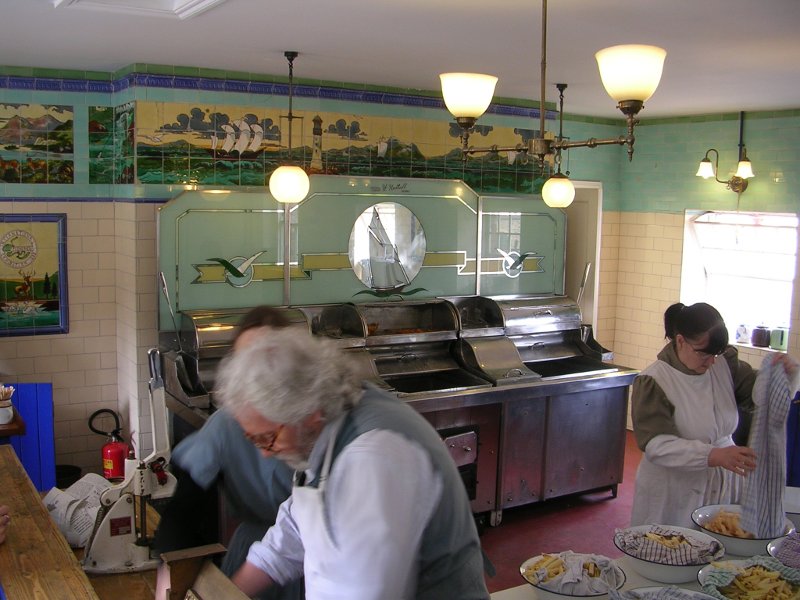 The coal mine includes a working steam winding engine.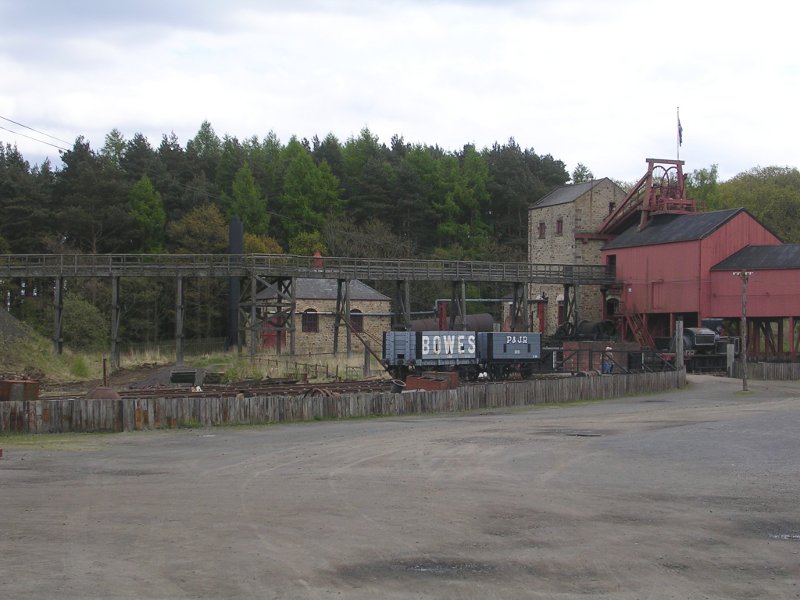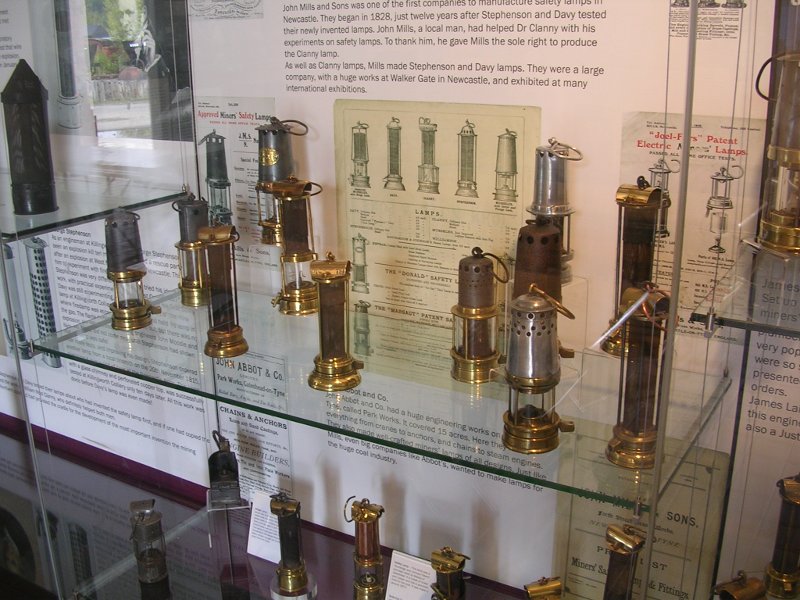 I went for a ride behind this 2002 replica of 1815 colliery loco "Steam Elephant".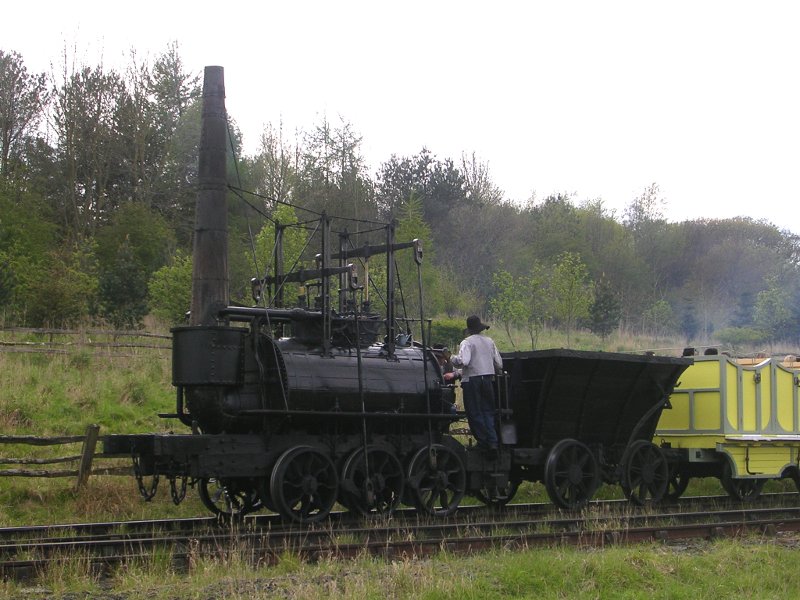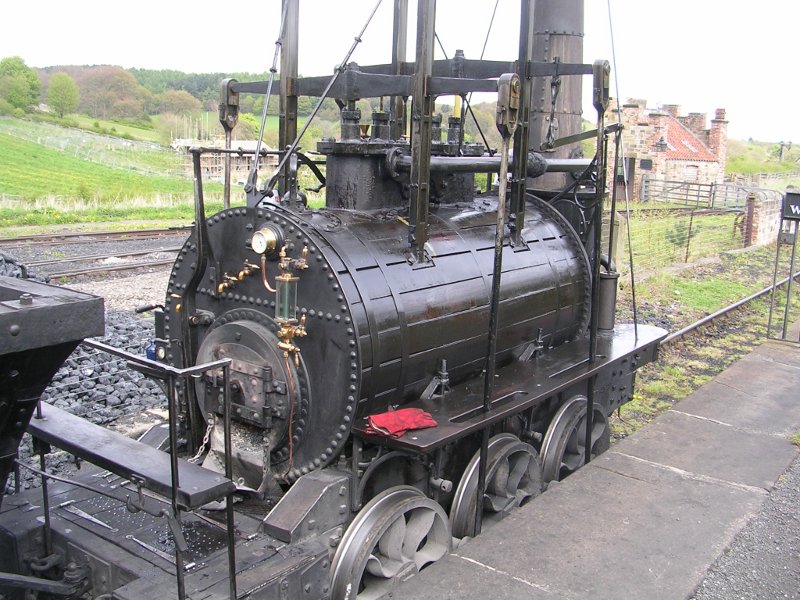 May 2012
Continued in Part Two.